We were just made aware of this very interesting map created by CBInsights. It lists the most well-funded cyber security companies in each US State as of Feb 2, 2018. To our pleasant surprise, KnowBe4 is the most well-funded startup in Florida! Here is the map. Click on the picture (or here) for a larger version.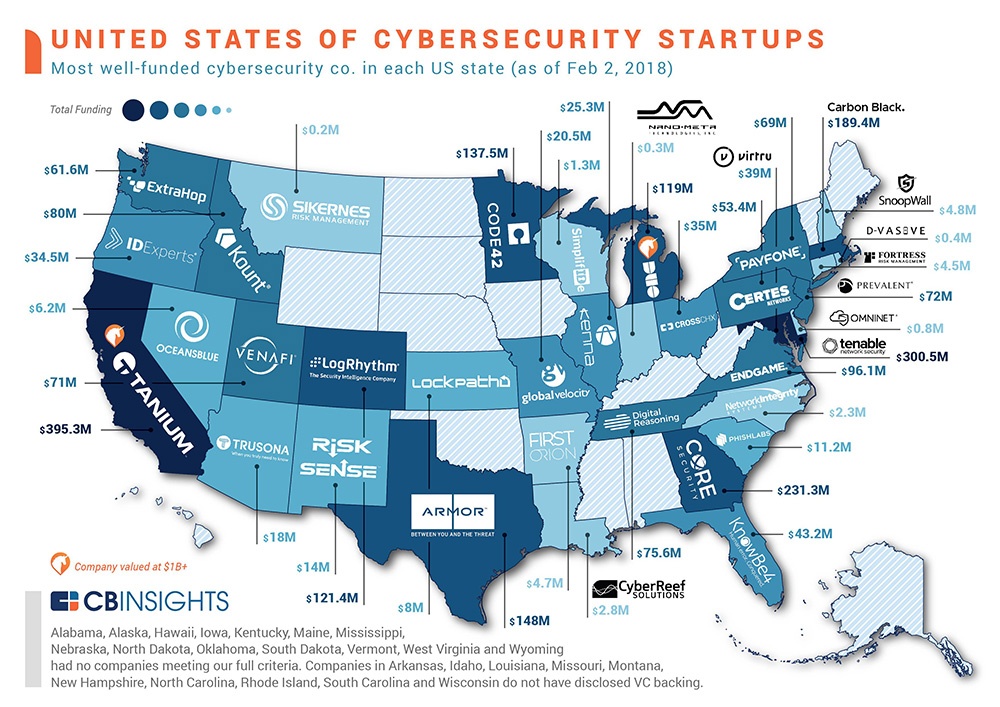 And while we are at it, KnowBe4 made for the third time it in the list of Top Tampa Bay companies to work for! Here is the link to the Tampa Bay Times article. Full list of all Tampa Bay Top Workplaces.
Here is more about KnowBe4
And here are all the open jobs at the moment!