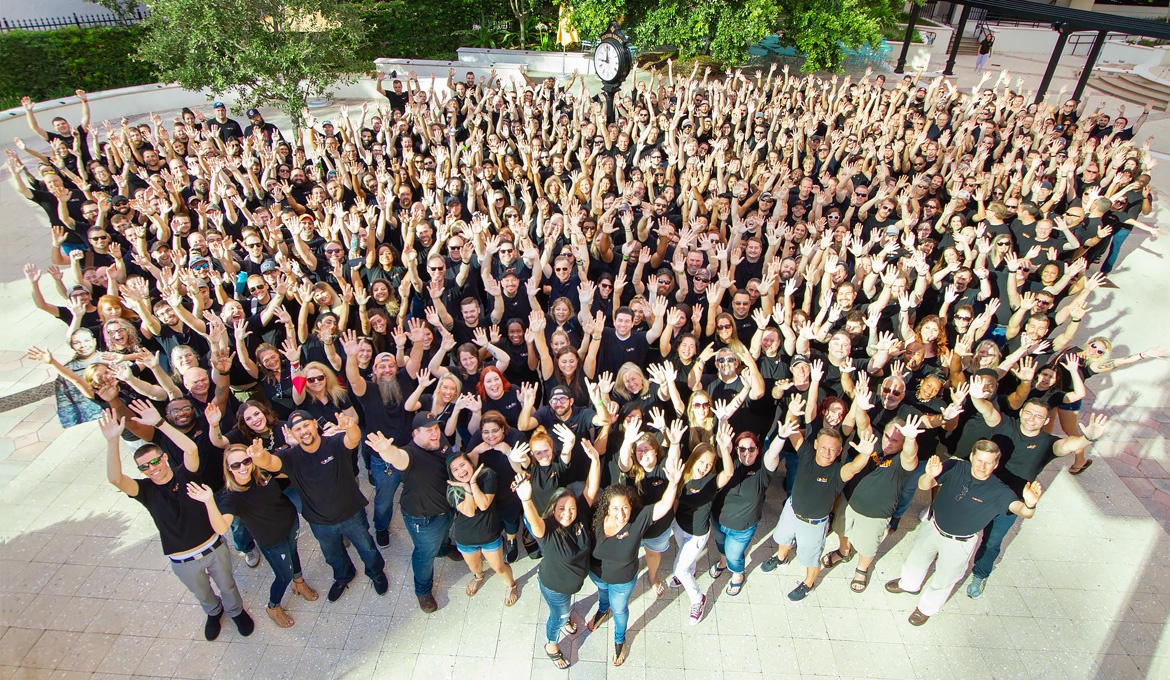 "You could spend a fortune purchasing technology and services, and your network infrastructure could still remain vulnerable to old-fashioned manipulation."
— Kevin Mitnick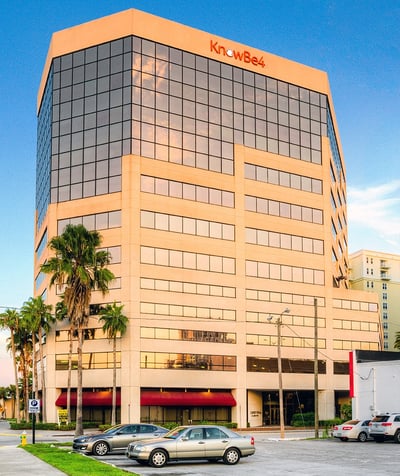 KnowBe4 Mission
KnowBe4 enables your employees to make smarter security decisions, every day.
KnowBe4 Philosophy
We are happy to go against the grain.
We're not a company that turns out bloatware year after year.
We don't work with only the bottom line in mind.
And we feel fine with all that.
We're a team of free-thinking techies, who look at IT security issues a little differently.
Where other IT security companies may value profits, we value, well…security.
We are not in the pocket of any of the large players.
We answer to no one but IT admins in the trenches.
Our rules are: "Do it right the first time, do it fast, and have fun while you do it".
We work like that, because we think it's the only way to go.
We believe that only with community can you effectively secure your domains.
We believe that as IT Admins we need to hang together, because if we don't we will hang alone.
We're not just a different kind of security company, we are a security company that together with you, makes a difference.
KnowBe4 In 30 Seconds
We are a leader in the Gartner Magic Quadrant and the fastest-growing vendor in this space.

KnowBe4 is the world's largest security awareness training and simulated phishing platform that helps you manage the ongoing problem of social engineering.

The KnowBe4 platform is user-friendly and intuitive. It was built to scale for busy IT pros that have 16 other fires to put out. Our goal was to design the most powerful, yet easy-to-use platform available. We have tens of thousands of customers worldwide.

Customers of all sizes can get the KnowBe4 platform deployed into production twice as fast as our competitors. Our Customer Success team gets you going in no time, without the need for consulting hours.


"The adage is true that the security systems have to win every time, the attacker only has to win once."

— Dustin Dykes.
KnowBe4 About Us Video
Old-school awareness training does not hack it anymore
Your email filters have an average 10.5-15 % failure rate, you need a strong human firewall as your last line of defense.
KnowBe4 is your platform for new-school security awareness training. We help you keep your users on their toes with security top of mind. With this new-school integrated platform you can train and phish your users, see their Phish-prone percentage™ improve over time and get measurable results.
You get on-demand, interactive, engaging training through the browser combined with unlimited simulated social engineering attacks through email, phone and text.
Your KnowBe4 subscription gives you access to the world's largest security awareness training library with always-fresh content.
You can choose from dozens of categories with thousands of real-world, known-to-work phishing templates in 24 languages.
With our platform you can use unique features like Advanced Reporting, the powerful Smart Groups, new Virtual Risk Officer, our Automated Security Awareness Program to create your fully mature, customized program, and the powerful Active Directory Integration for easy and fast user management.
KnowBe4 is a great way to manage the ongoing problem of social engineering.
Find out how affordable this is for your organization and be pleasantly surprised.

Awards Showcase
•
Gartner Security Awareness Training – 2018 Leadership placement in Magic Quadrant
• Inc. 500 #96
• Fortune Magazine 100 Best Places to Work for Millennials #60
• Cybersecurity Ventures Cybersecurity 500 #2
• Tampa Bay Business Journal - Fast 50 #2
• Tampa Bay Business Journal Best Place to Work (Extra Large Category)
• JMP Super 70
• Business Observer Top 500 #141
• 2017 North American Cybersecurity Awareness and Training Platform Customer Value Leadership Award
• Gartner Security Awareness Training – 2017 Leadership placement in Magic Quadrant
• Inc. 500 #231
• Deloitte Technology Fast 500 #70
• Cybersecurity Ventures Cybersecurity 500 #6
• Tampa Bay Business Journal – Fast 50 #3
• Tampa Bay Times – Best Place to Work in Tampa Bay
• Tampa Bay Business Journal Best Place to Work – (Nearly big 100+) and Best Overall
• CEO Stu Sjouwerman EY Entrepreneur of the Year Finalist
• #3 Ranked of the 153 Best Company Cultures in America 2017 Entrepreneur magazine (Nearly big 100+)
• Gold Winner, Security Training and Educational Programs from Info Security Products Guide
• Silver Winner, Fastest Growing Security Company of the Year from Info Security Products Guide
• Gartner Security Awareness Training – 2016 Challenger placement in Magic Quadrant
• Inc. 500 #139
• Deloitte Technology Fast 500 #50
• Cybersecurity Ventures Cybersecurity 500 #220
• Tampa Bay Times Best Place to Work – Small companies 50-149 employees
• Black Book Highest Ranked Vendor Security Related Training Programs (given at InfoSec 2016)
• Gartner Security Awareness Training – 2015 Niche placement in Magic Quadrant