Supercharge Your Anti-Phishing Defense with PhishER Plus
Email threats get more sophisticated every year. Worrying percentages make it past your secure email gateway (SEG) and into your users' inboxes while social engineering attacks increasingly target your high-risk users.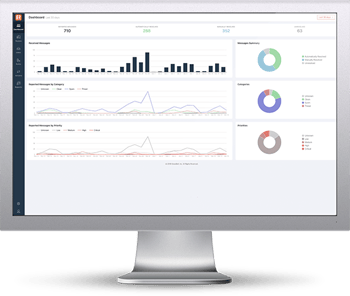 The 2023 Verizon Data Breach Investigations Report shows email alone is the highest cause of data breaches. Researchers at ArmorBlox recently reported that 56% of all attacks bypass your legacy security filters. The upshot? Legacy email security layers let these digital time bombs slip into the inboxes of your users.
Proactive Protection Against New and Evolving Phishing Attacks
Finally, it's here. PhishER Plus - the most powerful anti-phishing protection available in the world. PhishER Plus is powered by a new, unique KnowBe4 global threat feed. This triple-validated phishing threat feed automatically blocks phishing attacks before they make it into your users' inboxes using:
KnowBe4's global network of 10+ million highly trained KnowBe4 end-users and their PhishER Administrators
PhishML, a unique AI-model trained on phishing emails that all other filters missed
Human-curated threat intel by KnowBe4's Threat Research Lab
KnowBe4 sees things no one else can. Users report all the attacks that make it through every other filter out there. These in-the-wild threats are the most dangerous, real-time social engineering attacks at any given point in time.
PhishER Plus is available as a stand-alone product or upgrade option for current PhishER customers.