Building, Educating, Respecting
At KnowBe4, we recognize that people are at the heart of our success. We celebrate the creativity, innovation and increased performance that comes from an inclusive and diverse workspace culture. We believe that our unique culture leads to greater success and gratification due to the diversity that each person brings to their position.
KnowBe4 leverages the broad diversity of its teams' knowledge and identities to build quality products that reflect the collective experience of our users and surrounding communities. KnowBe4 understands the work needed to support and foster its culture of inclusivity is continuous and relies on our three components of:
Building
Building diverse workforces and the accompanying knowledge bases to support our employees, from training our recruiting staff and infusing culturally appropriate measurements to building and re-evaluating our onboarding materials so they represent our growing, diverse team.
1
Educating
Education against bias, discrimination, and inequality. This begins with a commitment from our entire executive team to support and listen to the members of our Employee Resource Groups while allowing these groups to help shape and guide KnowBe4's company culture, policies, and philanthropic efforts.
2
Respecting
Respecting diversity and all of the intersections of identities that make us who we are. This respect focuses on how we are able to elevate these conversations all year long. The moment we are able to come together and learn through mutual respect enables trust to be built.
3
We built KnowBe4 with the express knowledge that people would be at the center of our success. With over 40 years running companies I have found that ensuring each employee truly feels that we are all a team together is vital.
It is paramount that we build a team that is both diverse and reflects the global communities where our offices are. This is our continual goal. With that we also want to retain that talent and encourage each of our team members to explore options for growth within the company.
KnowBe4 has dedicated resources for all employees to help them on their path to growth within the company. We realize the way to have a diverse leadership team is not only exploring diverse talent pools, but is also cultivating talent in house!
We hold true that equality must exist across our organization. For us that meant identical compensation amongst genders from the very beginning, and engaging in our local communities to learn as we grow.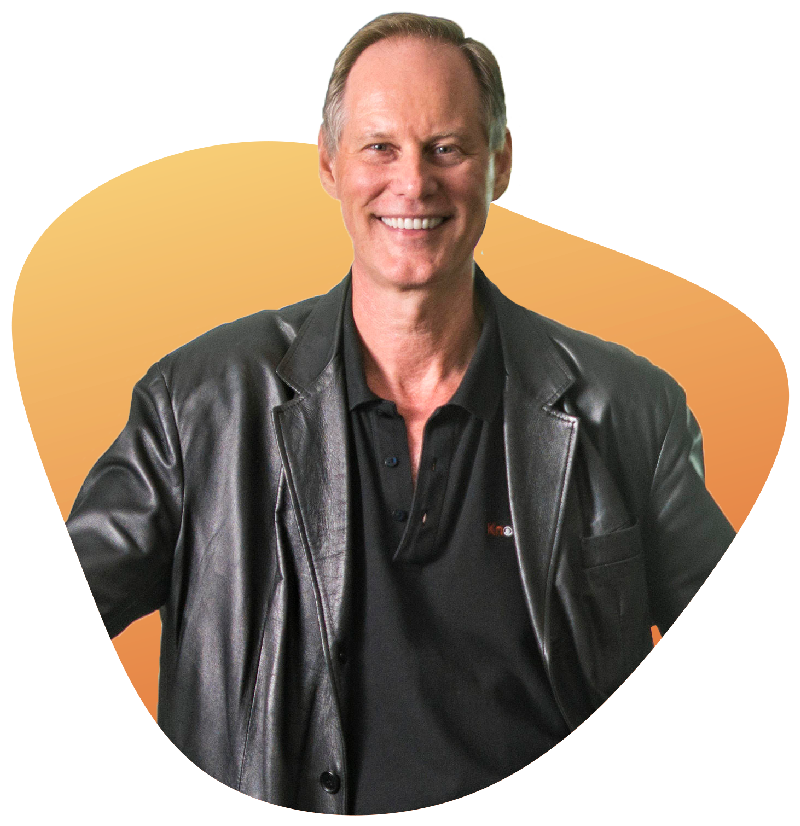 Stu Sjouwerman
KnowBe4 Founder & CEO
Our goal is to have diversity, equity and inclusion provide the foundation of everything we do at KnowBe4. In order to foster a company culture that truly promotes teamwork, passion and innovation, we must have a culture that ultimately celebrates our differences. Our greatest strengths come from the people who make up our teams and drive the change for a better tomorrow. Our employees operate at their best when they are valued, included and respected in an environment where there is a sense of belonging.
KnowBe4's continuous commitment to diversity, equity and inclusion is continuously evolving in order to better serve our diverse communities. Diverse voices, thoughts and ideas will continue to be elevated and empowered to create an impact on our overall mission, products and services. Our commitment is to continue to build a diverse workforce, conquer bias, and celebrate all the intersections of our differences.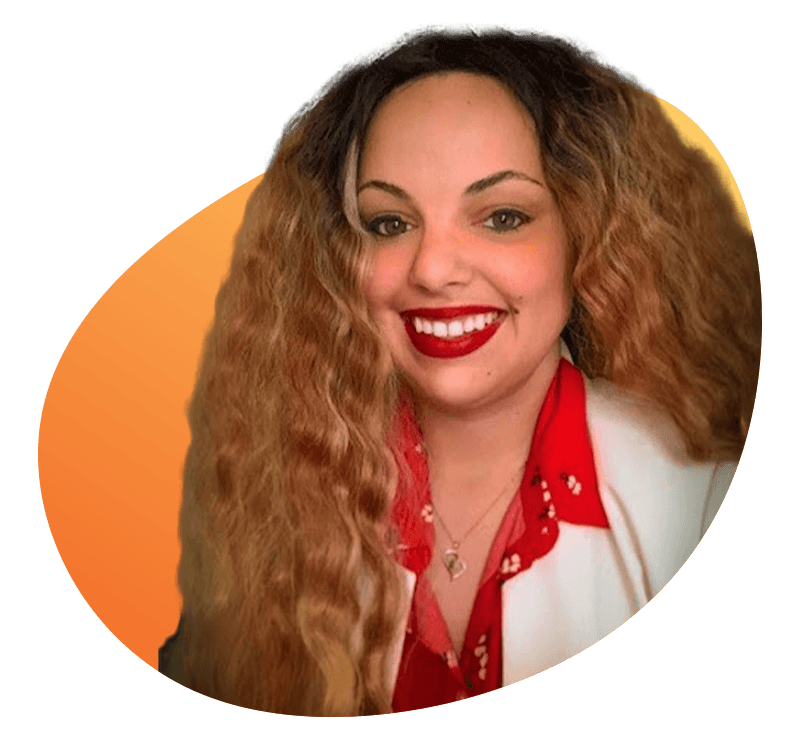 Chelly Conley (She/Her/Hers)
Director of Global Diversity, Inclusion & Belonging
Join Our Journey To Building A More Welcoming Workplace And World
Hiring More Women
KnowBe4 is ranked a Best Small and Medium Workplace for Women by Fortune Magazine, so it is no wonder that our team is made up of between 40%-50% women, where the average in cybersecurity is just over 20% of employees.
Celebrating Love
From marching in our local pride parade, to supporting and engaging with community organizations dedicated to celebrating love in its many forms and gender identities, we wear pride on our sleeves and work daily to cultivate an environment that encourages all of our employees to show who they really are.
Valuing Our Veterans
KnowBe4 has a strong veteran workforce, which increased by over 20% from 2019 to 2020 and now represents over 4% of our organization. We are committed to helping our veterans transition into civilian life and we help our military members who continue to serve part-time by providing paid military leave. At KnowBe4, we recognize and value the unique experience that our veterans bring to the table, as a result veterans have historically been promoted 39% faster than non-veteran employees.
Furthering Education for Underrepresented Groups
In 2019, we offered our first scholarship for women pursuing a degree in cybersecurity. Now, we also offer scholarships for Black Americans in cybersecurity, military, veterans and spouses in cybersecurity and women of colour in cybersecurity (South Africa). We also offer two scholarships a year to #GirlsClub for women in sales looking to grow into leadership positions.
Recruiting Diverse Talent
At KnowBe4, we are dedicated to removing biases from all of our processes, including our hiring process, and giving all candidates an equal opportunity, regardless of an individual's diverse characteristics or identity. We regularly attend hiring events to interact with candidates from a wide range of backgrounds and all of our hiring managers undergo multiple levels of unconscious bias training.
Creating The Knowster Diversity Nexus
The KnowBe4 Diversity Nexus is home to all of our internal training, community programs, and initiatives related to Diversity, Inclusion, and Belonging (DIB). A nexus is a series of connections linking things together, just as the KnowBe4 Diversity Nexus represents the connections linking all Knowsters together - the communities we are a part of, our common career goals, our shared ambitions in life, and our general desire to be treated with dignity and respect no matter where we go or who we talk to. The Knowbe4 Diversity Nexus looks to bring every person and their intersecting identities together to create a full and holistic portrait of our unique organization and the amazing individuals that make it. This is our way of putting strategy behind DIB to make our differences a competitive advantage for growth.
The mission of Knowster Parents is to amplify the voice of working parents, foster community, and drive positive change for knowsters with children in their lives or those interested in parenthood. We do this to promote inclusivity, provide resources to navigate parenthood, and help knowsters from all walks of life to understand the challenges parents face. Through this, we help attract and retain top talent, facilitate knowledge sharing, and help our members do it as right, fast, and fun as possible!
The Black Knowsters Network (BKN) is a collective of Black Knowsters and their allies united to promote an environment that is inclusive and open to individual differences, through networking, education, and events that promote cultural awareness. We want to leverage our diverse experiences to provide valuable insight/input as it pertains to the presence of Black employees at KnowBe4 and what we can do to help our communities.
Women in Tech (WIT) has a mission to advocate for gender equity in the tech workplace. Our employee resource group focuses on four primary areas that are a call for action: social inclusion, education, entrepreneurship, and community outreach. Our goal is to encourage and foster creativity and innovation through the empowerment of women in technology.
The LGBTQIA+ ERG aims to foster a community within the workplace for those who either identify as LGBT+ or for those who identify as allies. We aim to preserve and create LGBTQIA+ history while developing community through action and education.
Our Military and Veterans Resource Group (MVRG) is composed of Guard and Reserve, international partners, family members, allies, and U.S./international veterans. Our mission is to strengthen veteran recruitment and retention. We do this by building awareness, camaraderie, morale, and guiding career development and progression. Our group prides itself in providing support and networking opportunities to its members, such as mentoring, community outreach, career development, and cultural awareness activities.
The mission of the VAMOS! ERG is to amplify Hispanic/Latino voices within KnowBe4 by creating an active and engaged group of Knowsters, connected through their shared interests and heritage, who help each other excel professionally. As we leverage the dedication of our Knowsters with the support of KnowBe4, we aim to create a far-reaching, positive impact while acting as agents of influence in Hispanic/Latino communities.