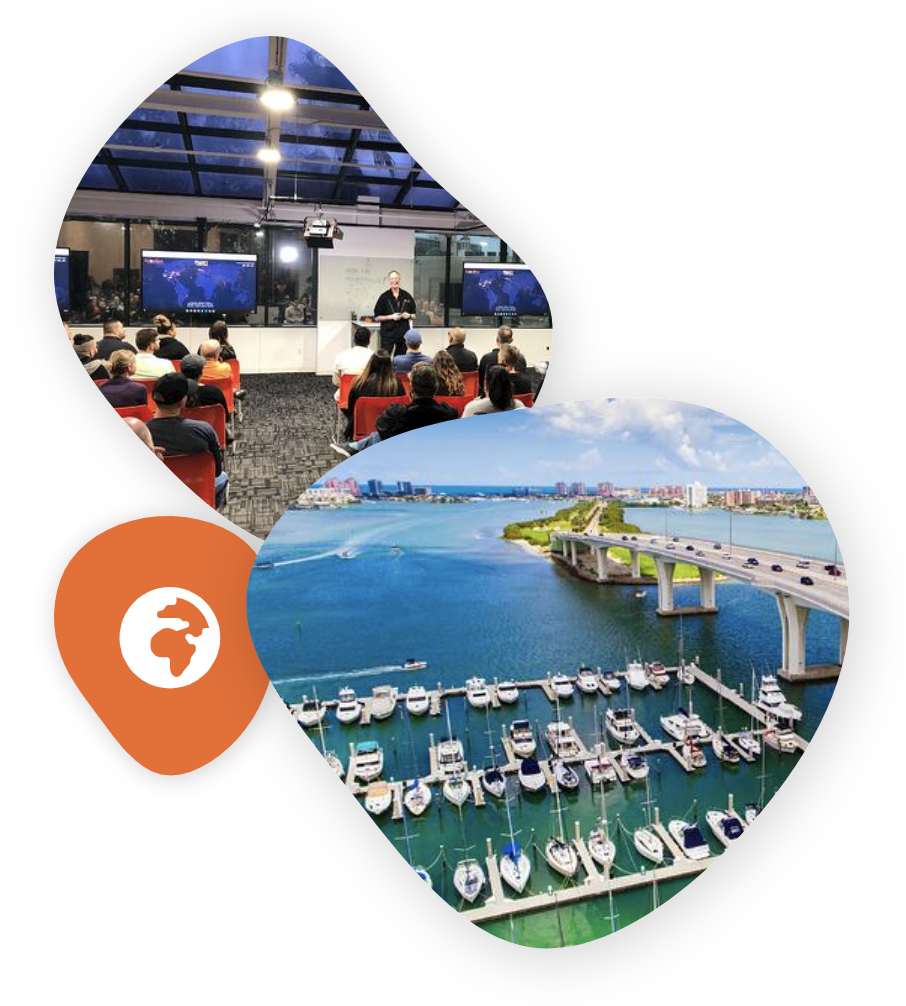 Be a Part of Our Global Expansion
KnowBe4 was founded in Clearwater in 2010 and has since expanded to 11 countries around the world. Our Clearwater office is still the largest office and our global headquarters, so many of our local team members have frequent interactions with our Knowsters around the world. While all employees always have access to our executive leadership, those in the Clearwater office can expect to interact with senior leadership on a daily basis either by walking up to their desks, which are out in the open and easily accessible, or by running into leadership in the elevators.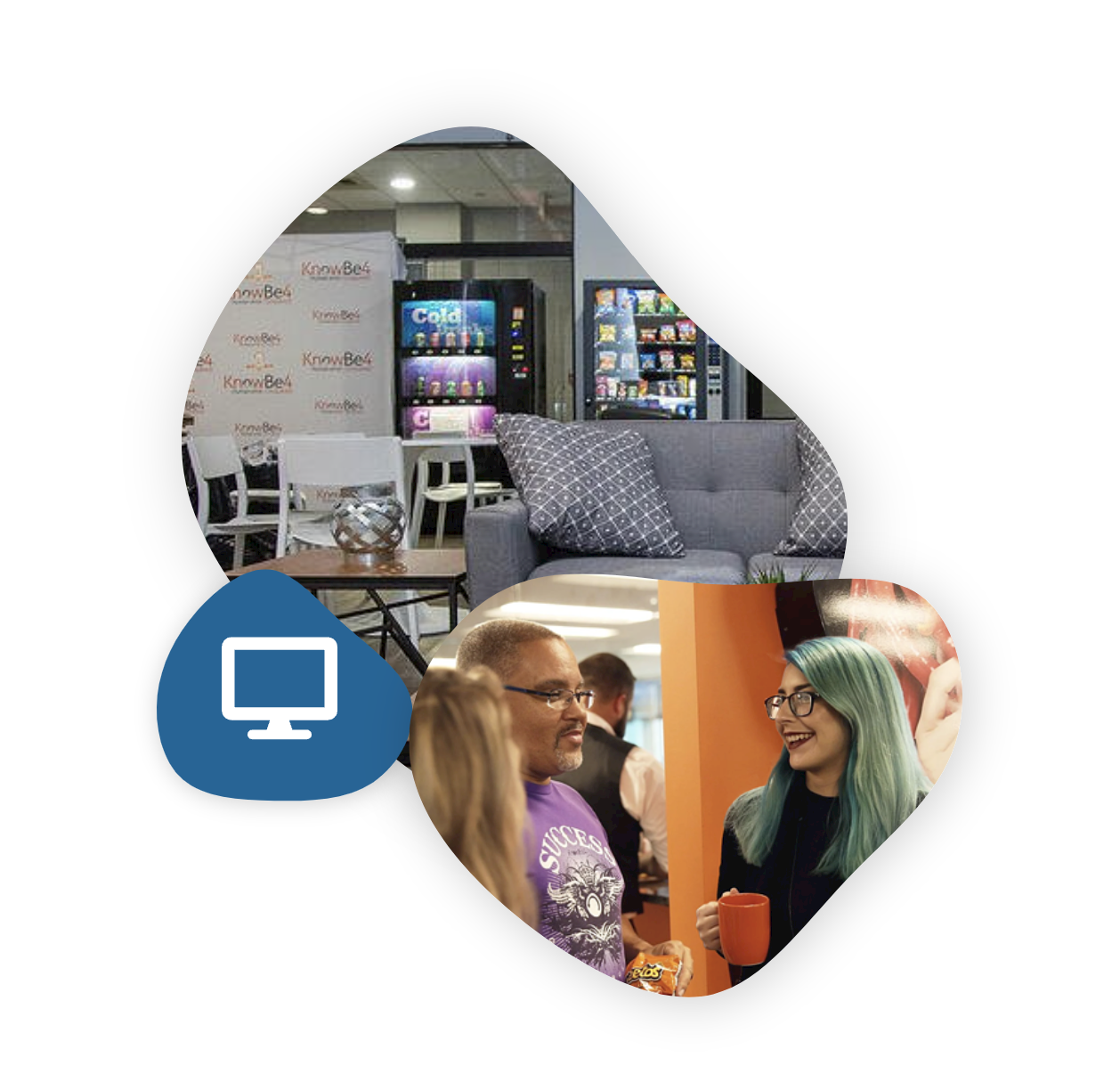 Work in an Innovative Hybrid Environment
KnowBe4's work environment provides employees with the ultimate flexibility to adjust to the needs of each employee and each team. Currently, most team members work either fully remote or a hybrid of remote and in-office. All employees have access to our amazing offices with hot desks, an open floor plan, a contemporary style, beautiful views of the beach, game rooms, bean bags, massage chairs, standing desks, and more.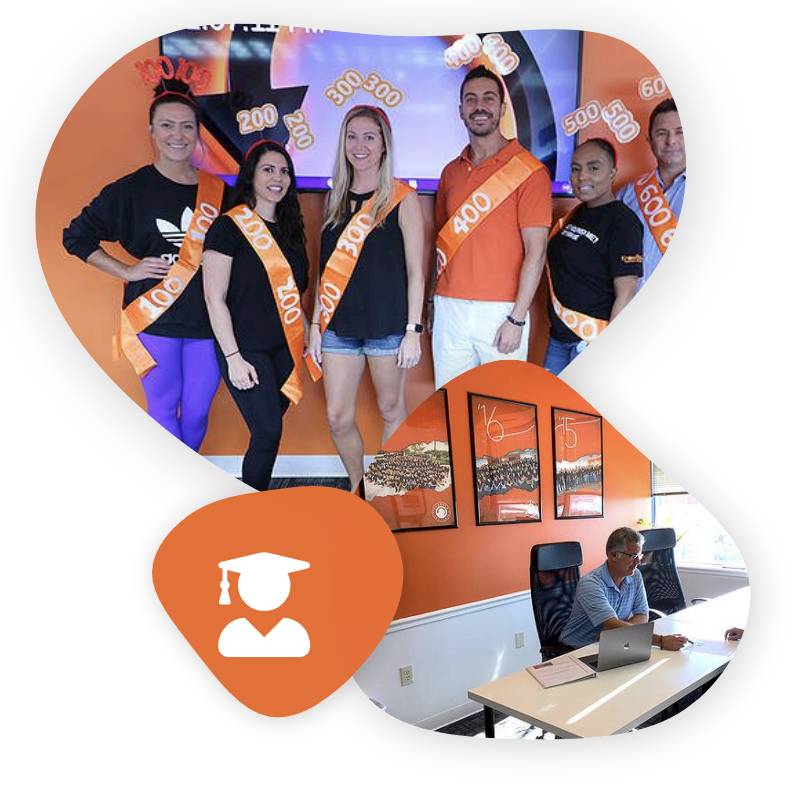 Grow With Us
We have big goals for growth, and we know our team members do too! We give our employees a lot of tools and support to succeed, including leadership skills training, career development resources, tuition reimbursement, and bonuses for employees who earn certifications. Because we invest in our employees, when new positions and promotions become available, our team members are ready to step up and fill the opening.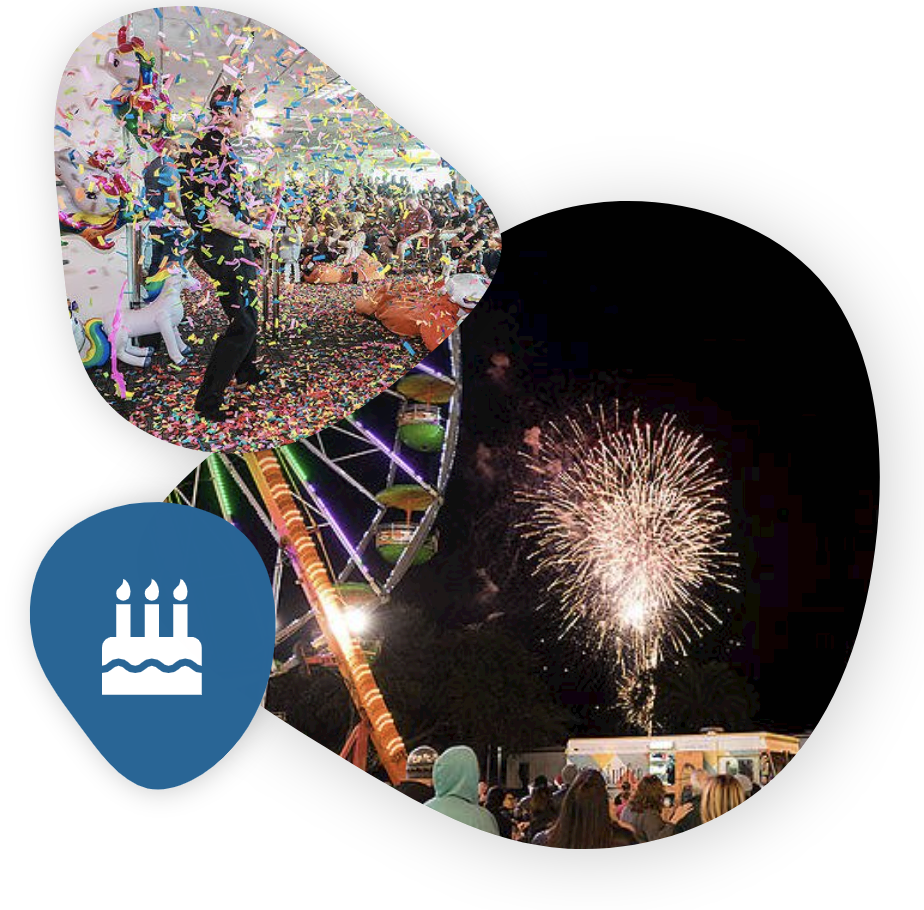 Celebrate Big
Every day in the Clearwater office is filled with celebrations, both big and small. Birthdays, sales goals, and company milestones are all reasons to celebrate and we celebrate big! In the office, you can always see and hear streamers, party horns, and applause. Special events call for special celebrations for the whole team, including employee/family mingles, ice cream socials, and private parties at Universal Studios in Orlando.
How We're Working During COVID-19
Many of our team members work either remote or hybrid schedules. We aim to create a flexible work environment that can adapt to the needs of the position and the employee while still providing space for collaboration. A lot has changed since the start of the COVID-19 pandemic, but one thing that hasn't changed is our amazing company culture. Our fun company events are still going on, they just use virtual platforms to connect all of our team members remotely. We still have our daily, company-wide meetings conducted virtually; there is still an exciting and almost electric atmosphere among team members, and our productivity hasn't slipped at all!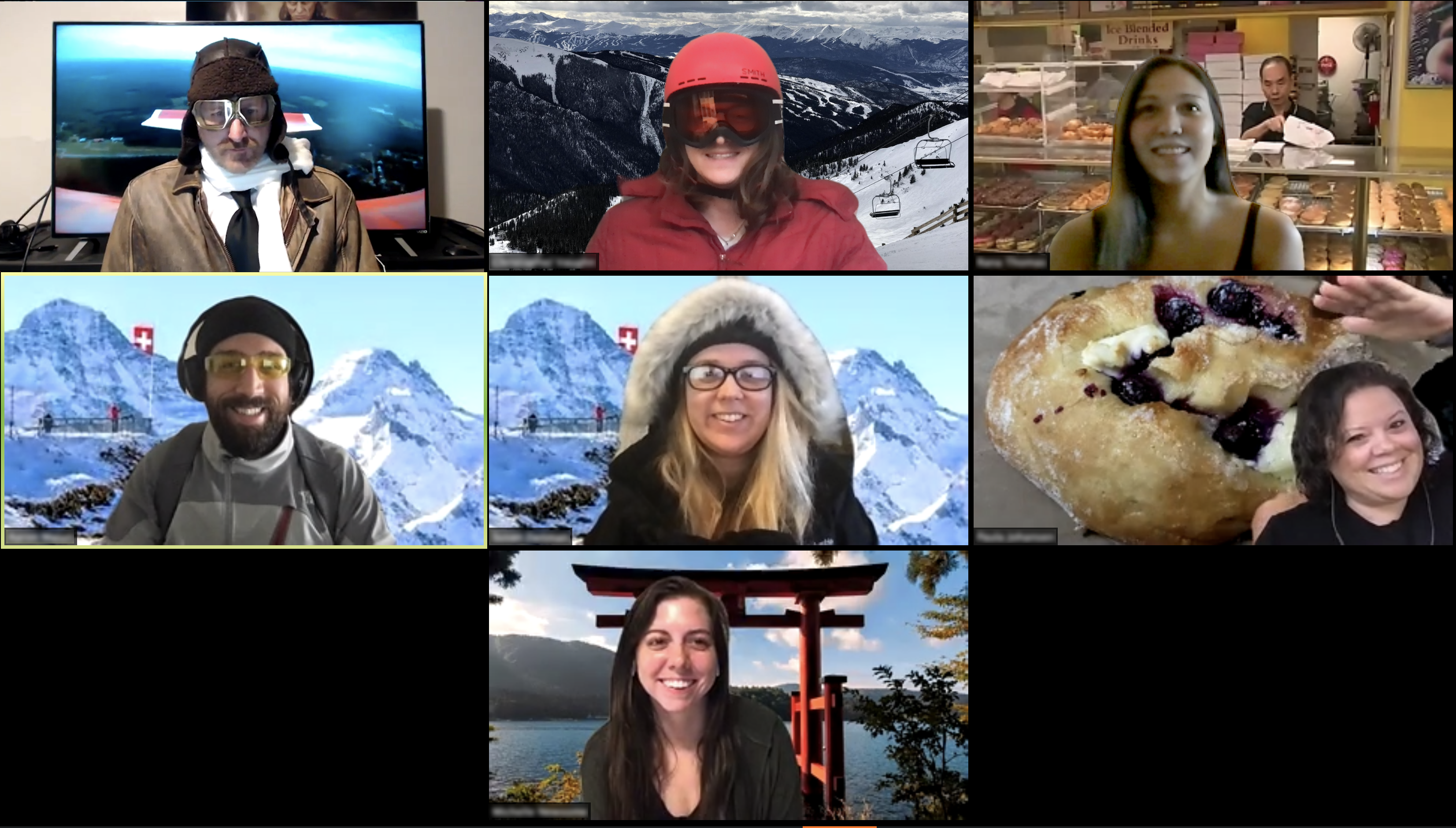 Inside The Offices of KnowBe4 Clearwater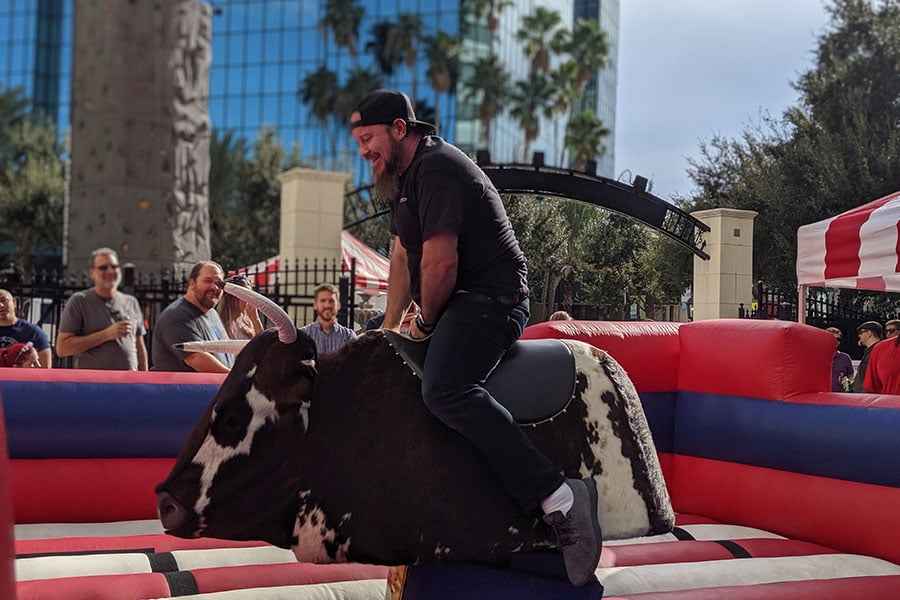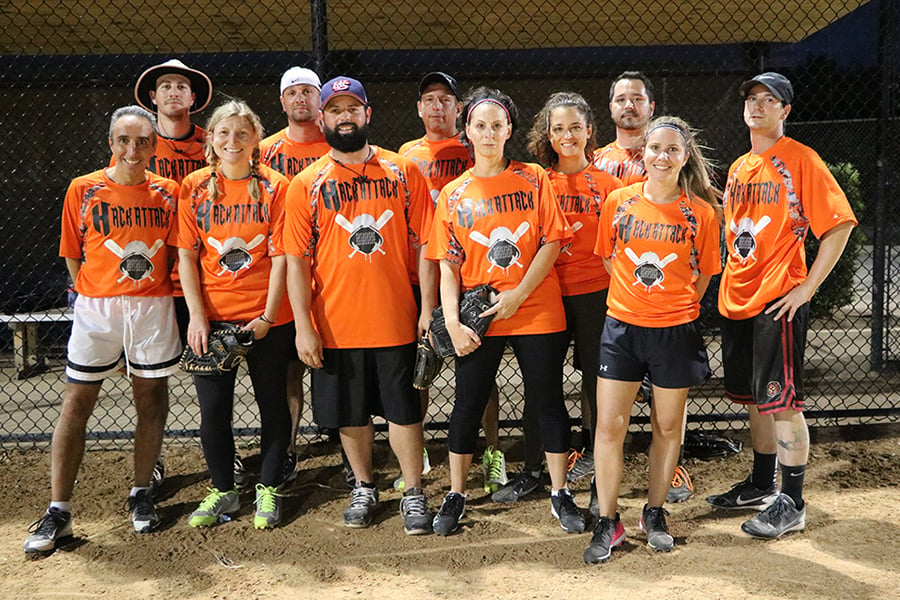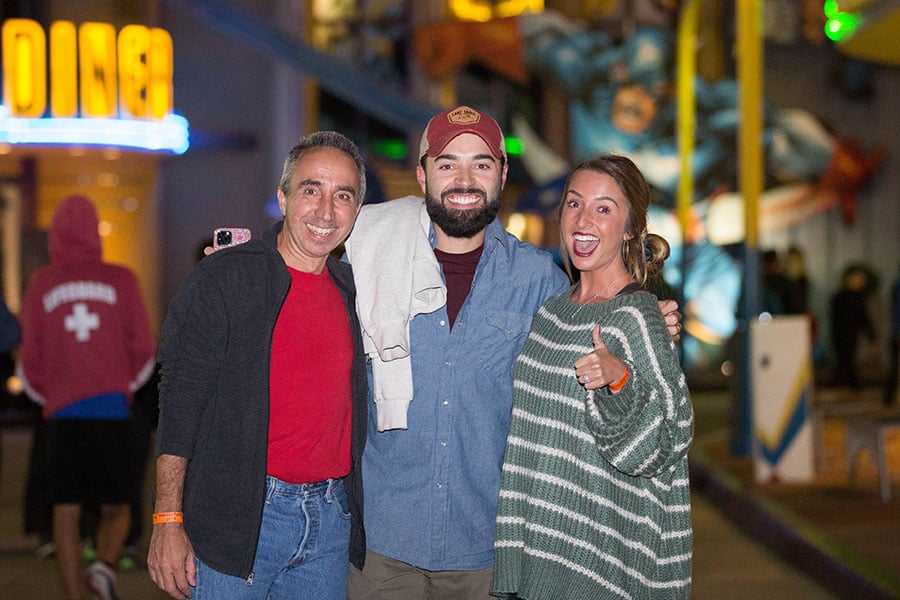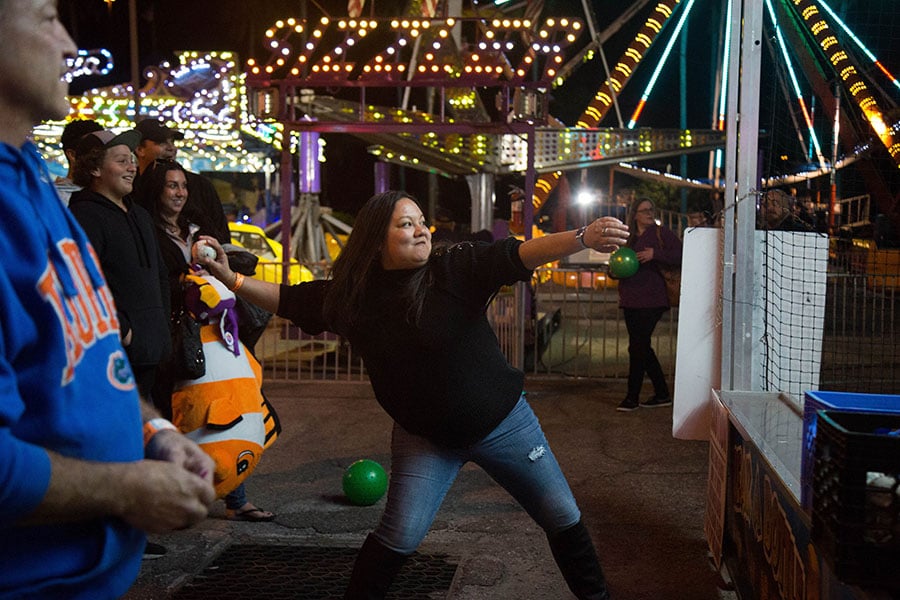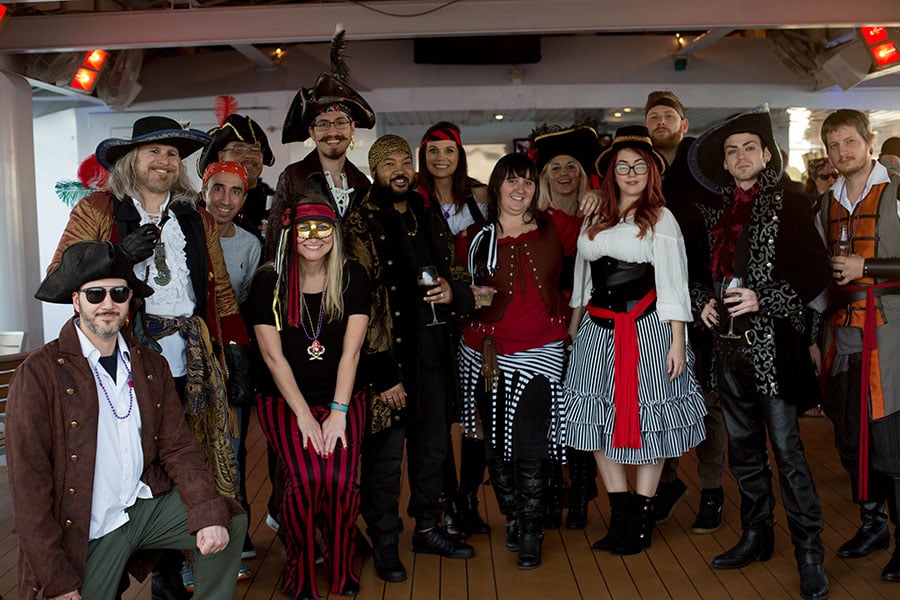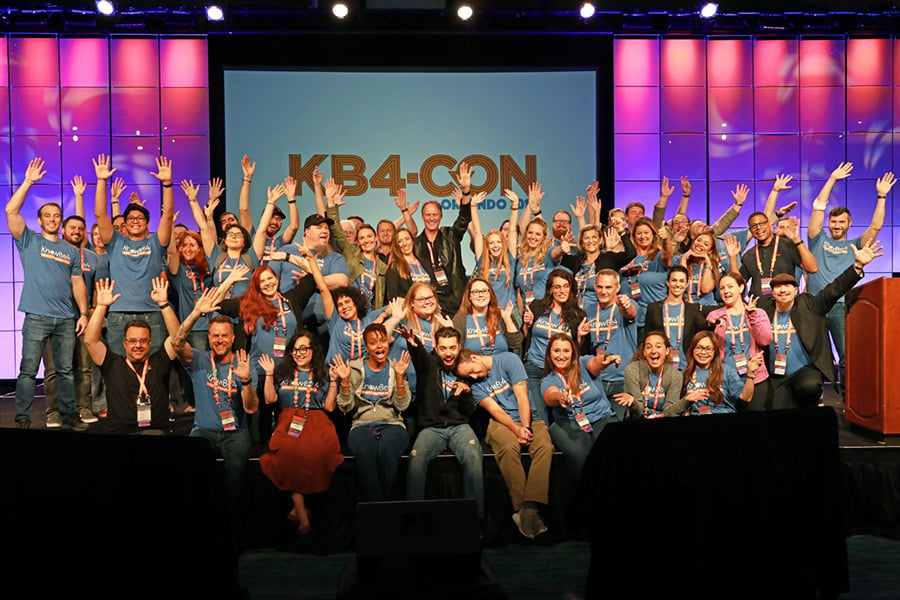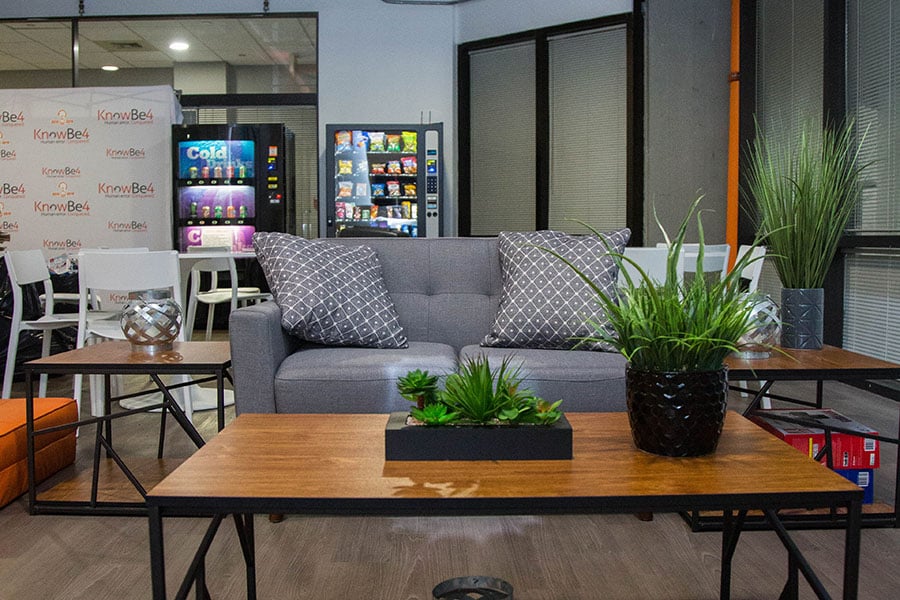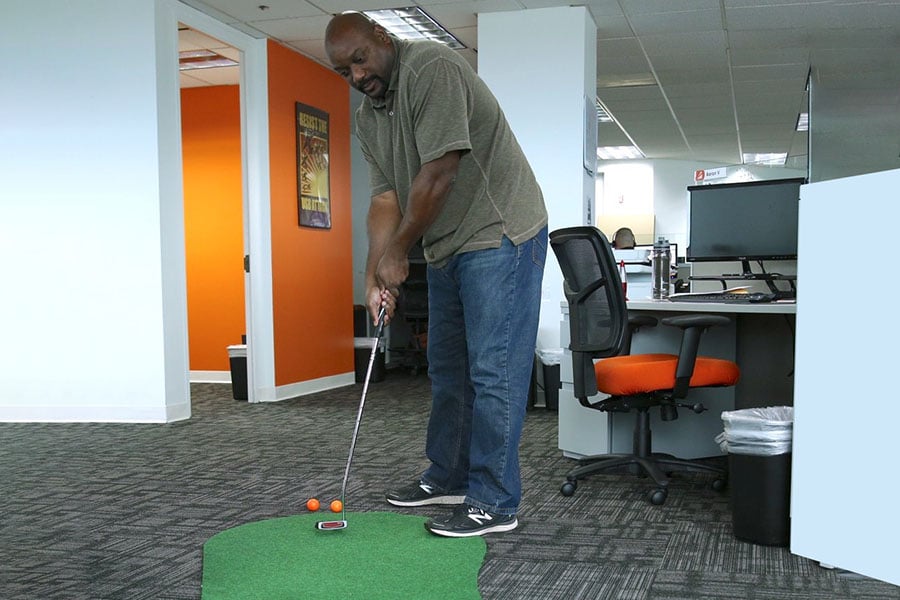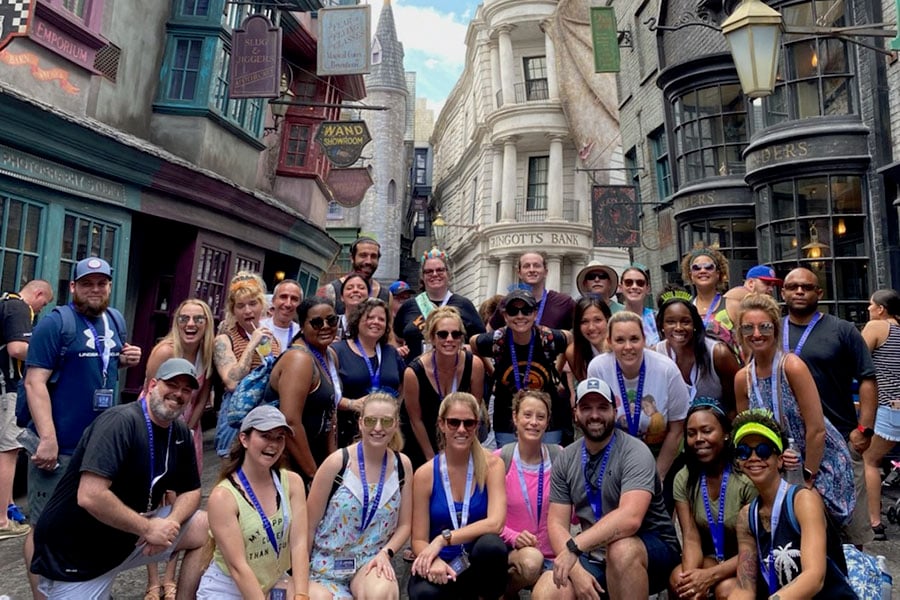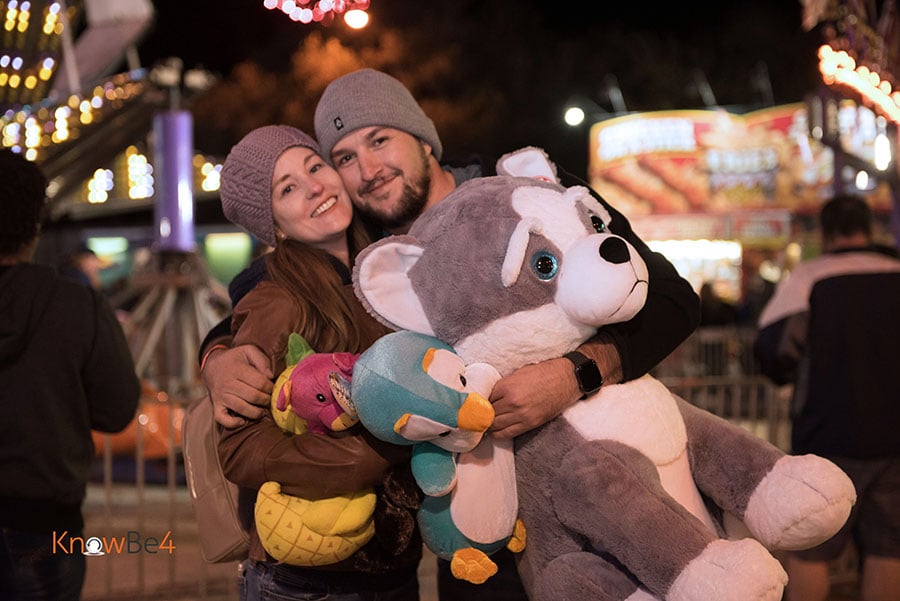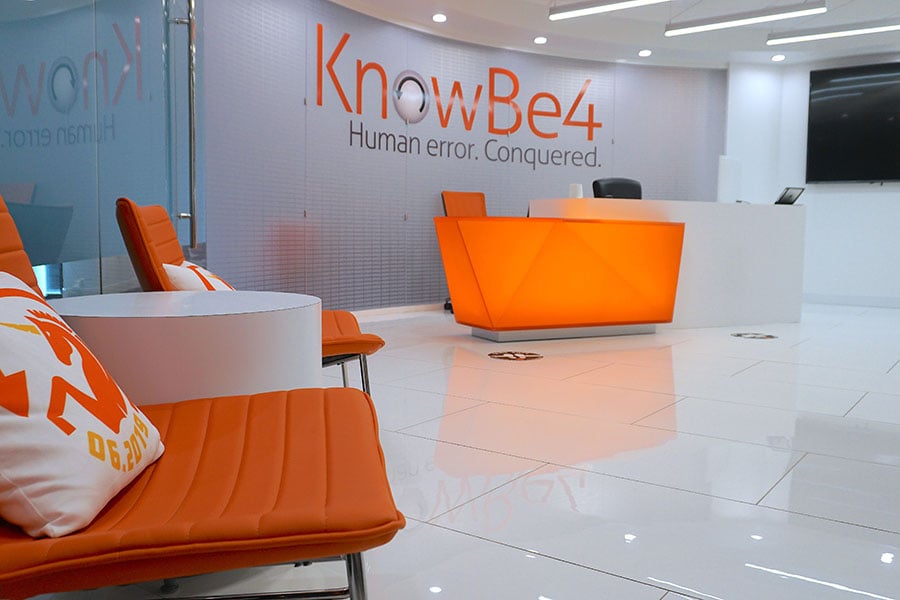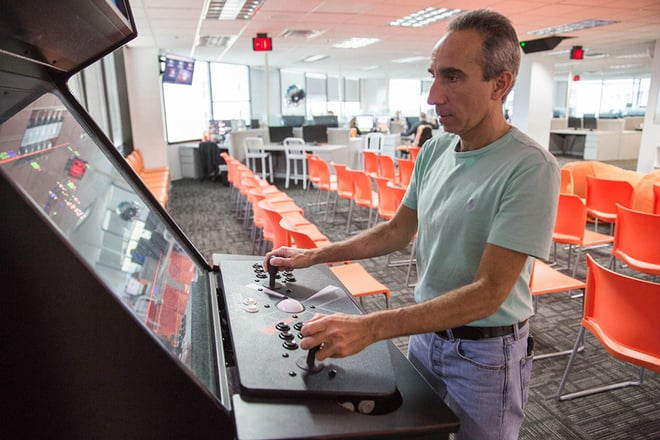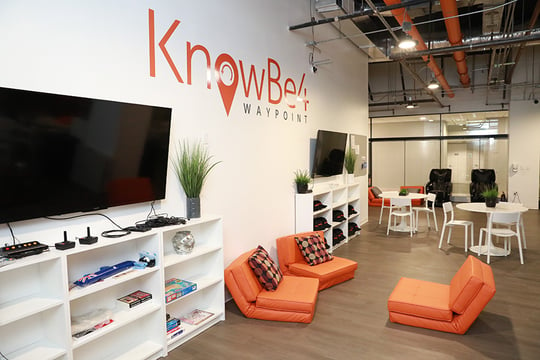 Where We Are Located
KnowBe4 Clearwater
Clearwater Tower
33 N. Garden Ave., Suite #1200
Clearwater, Florida 33755
United States