It's no secret that KnowBe4 is now valued at $1 Billion. We released the exciting announcement last month, after our latest round of investment from KKR. Our CEO, Stu, was super excited to announce the fantastic news to the Knowsters in the morning meeting. He made sure everyone had unicorn headbands and confetti poppers in hand!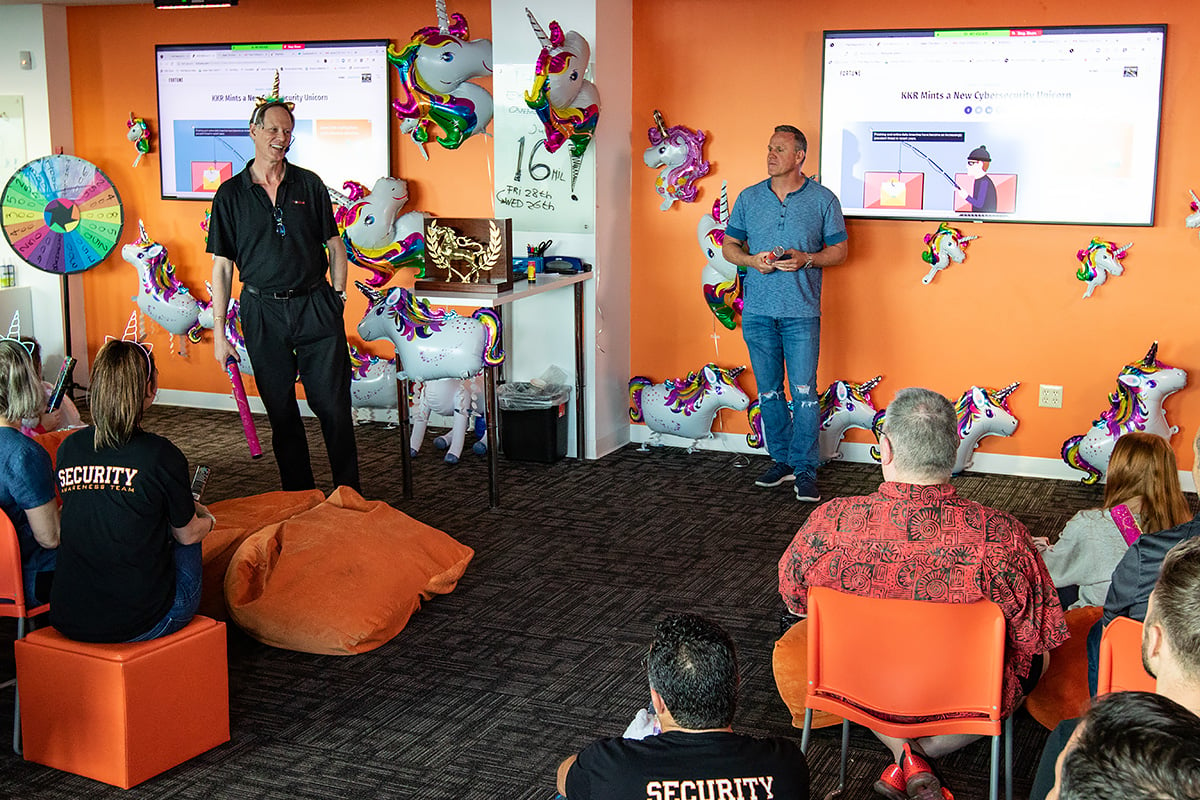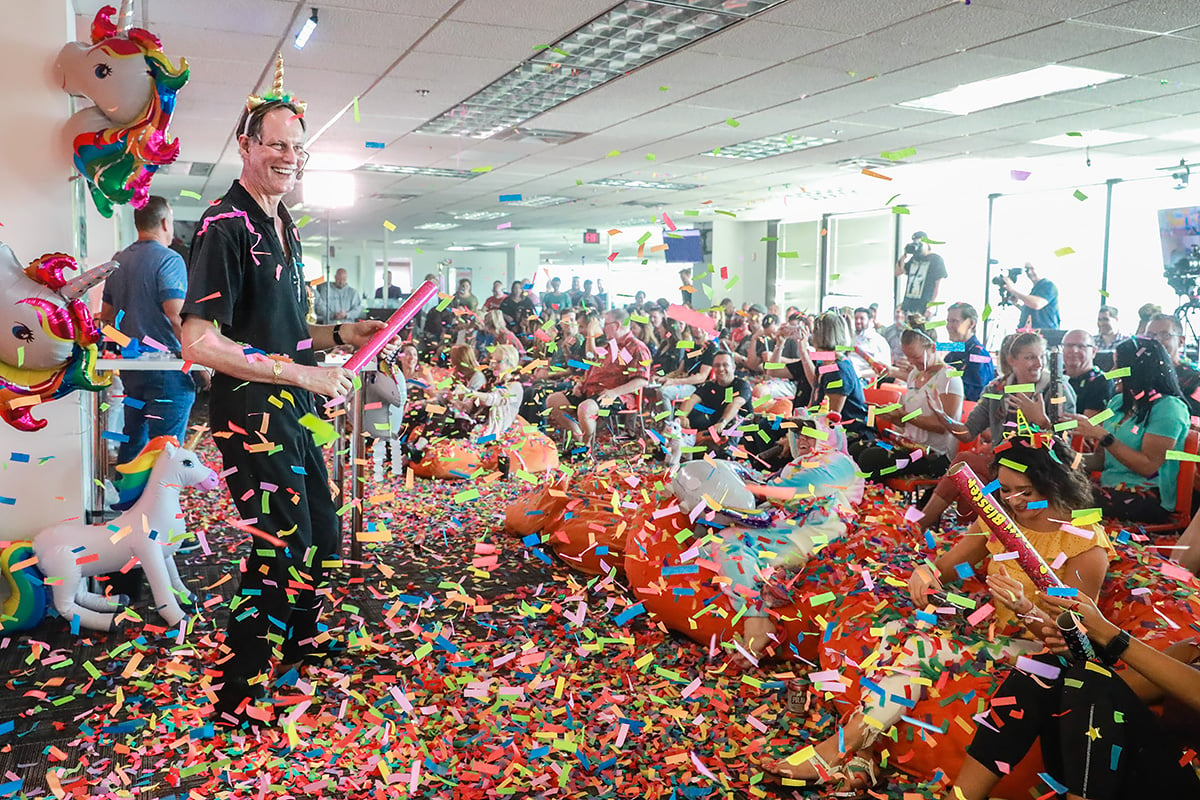 "Threats like phishing, ransomware and other forms of social engineering continue to plague organizations of all sizes, meaning the market for our security awareness training is growing at a rapid pace. The relationship we started with KKR earlier this year has been fruitful for both of us. This new round enables KnowBe4 to continue to focus on helping our clients build a human shield against cyber threats, while also accelerating KnowBe4's roll out in new markets to help more companies around the globe," said Stu, in the KnowBe4 press release.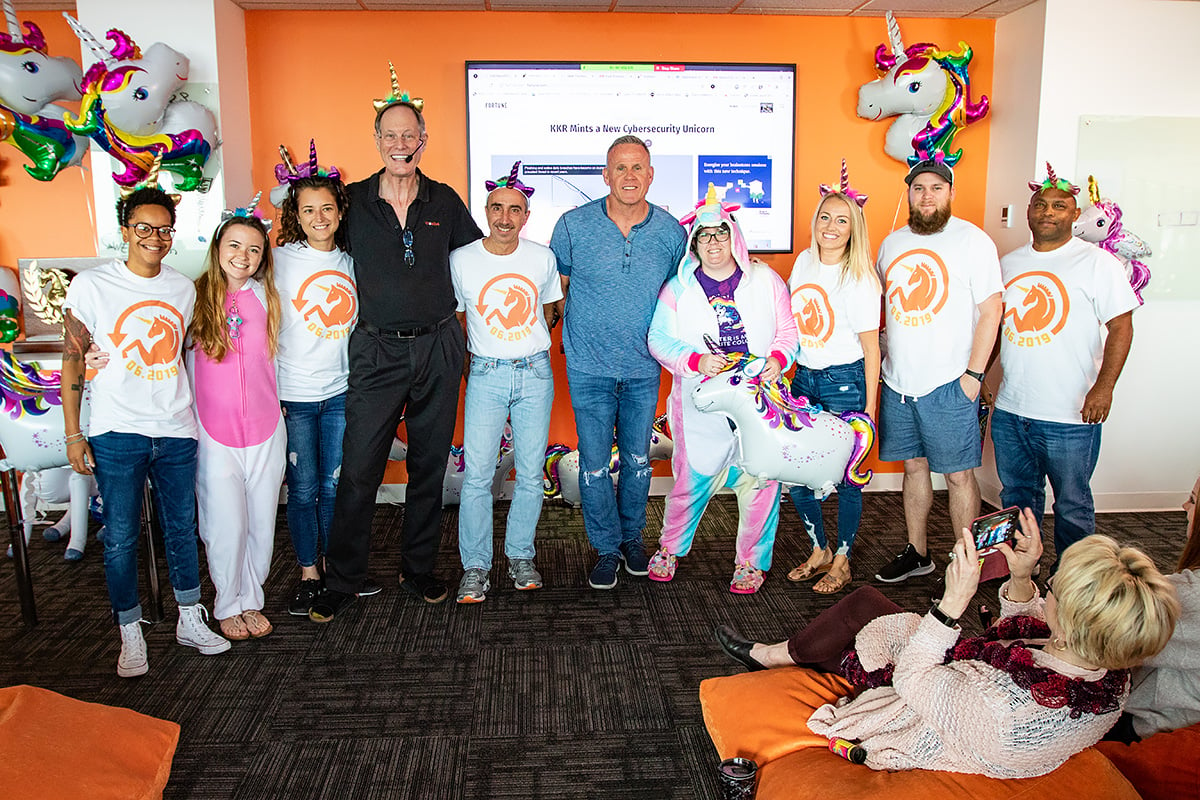 Fortune published a super awesome article on our unicorn status!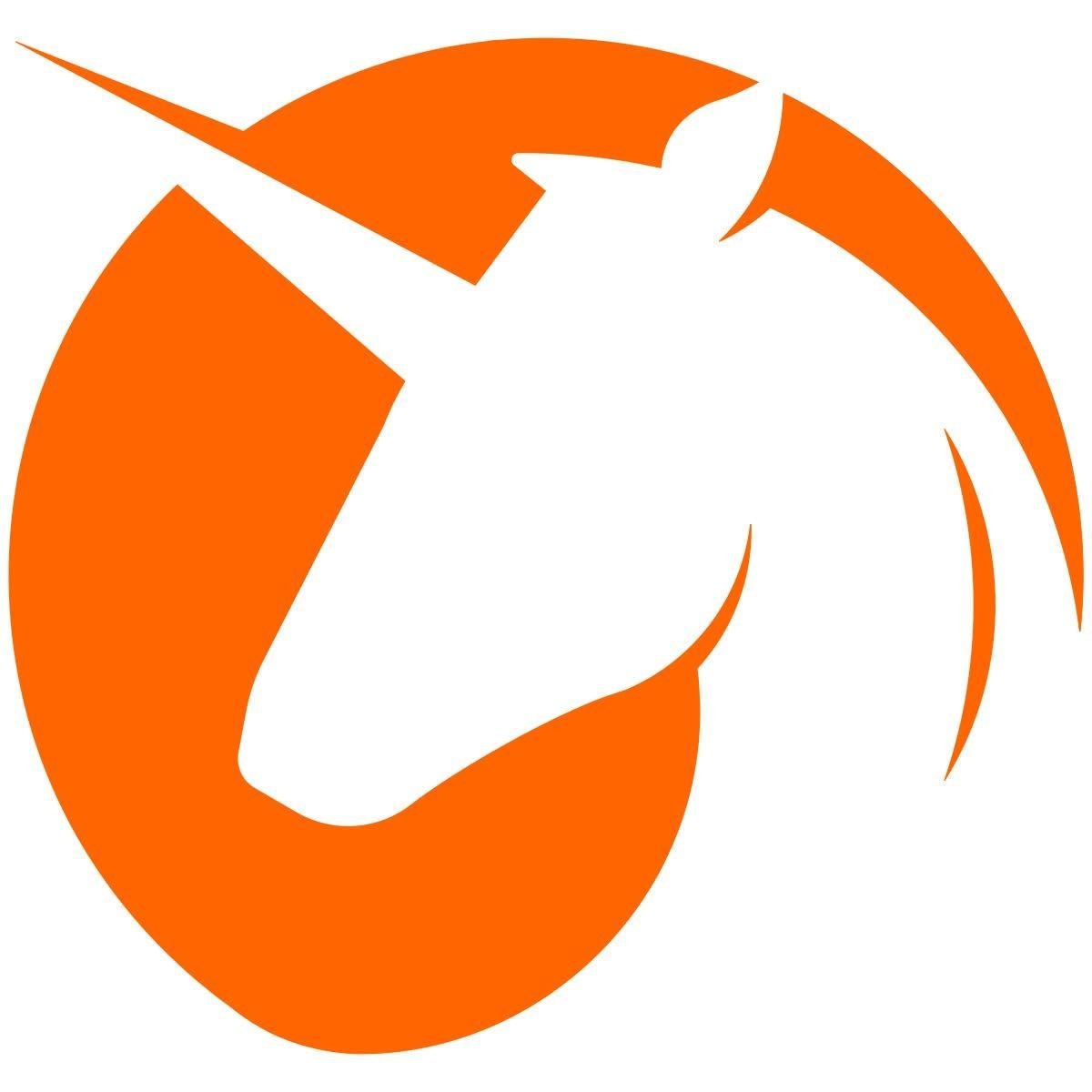 So naturally the only way to celebrate such an amazing announcement was with a surprise unicorn ice cream party! Our fabulous Shenanigans ladies coordinated with Strachan's Ice Cream to have a special unicorn ice cream flavor made! They also had colorful and tasty toppings such as cotton candy, rainbow sprinkles, cookie crumbles, brownie bites and more sweets!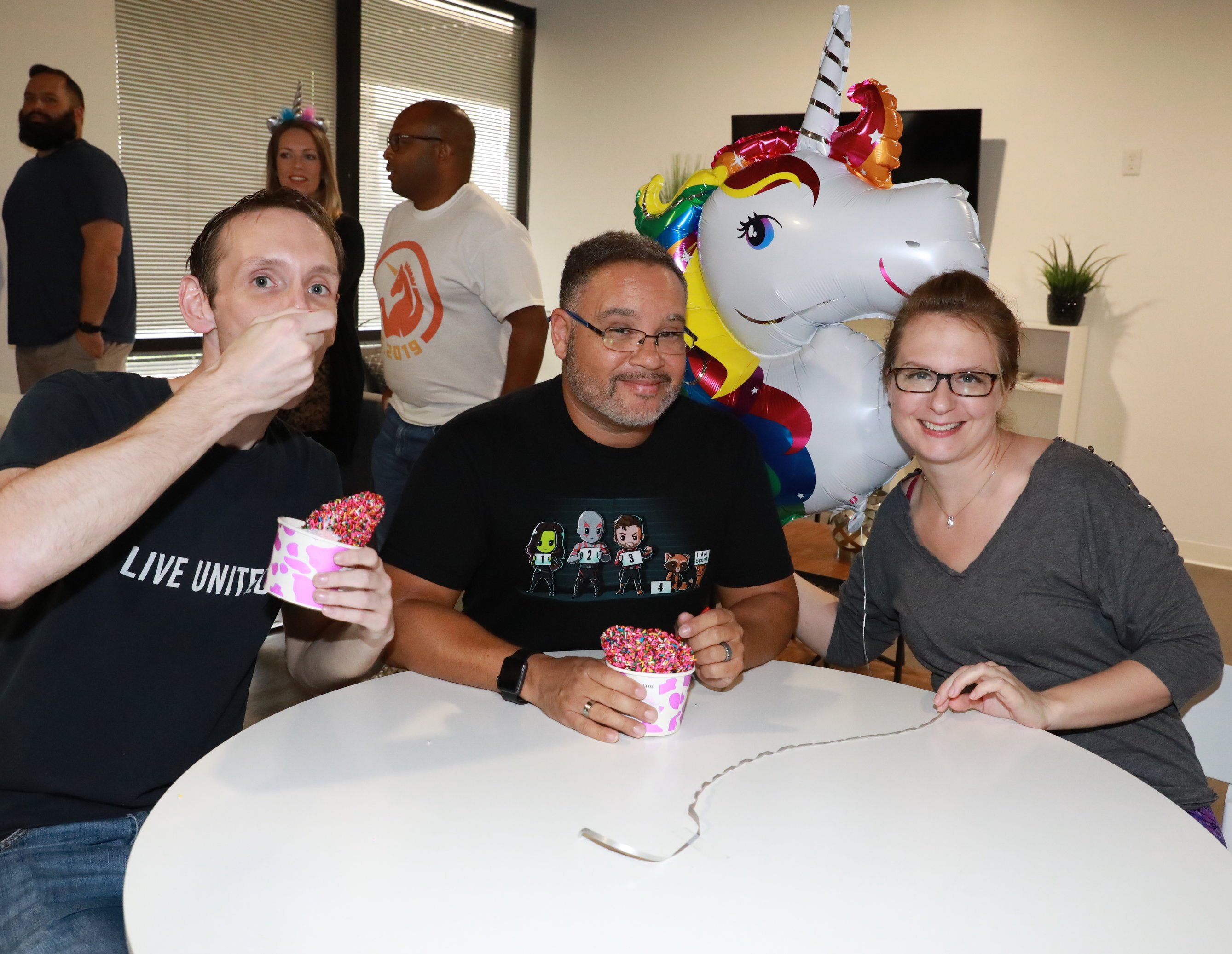 ---
Interested in becoming a Unicorn Knowster?