This is KnowBe4's Department of Fun And Shenanigans - often called the Shenanigans team. They are the driving force behind KnowBe4's amazing company culture, handling everything from our comfort cabinets to our holiday party. They do so much we could never cover it all, but here is a little behind the scenes look this incredible team!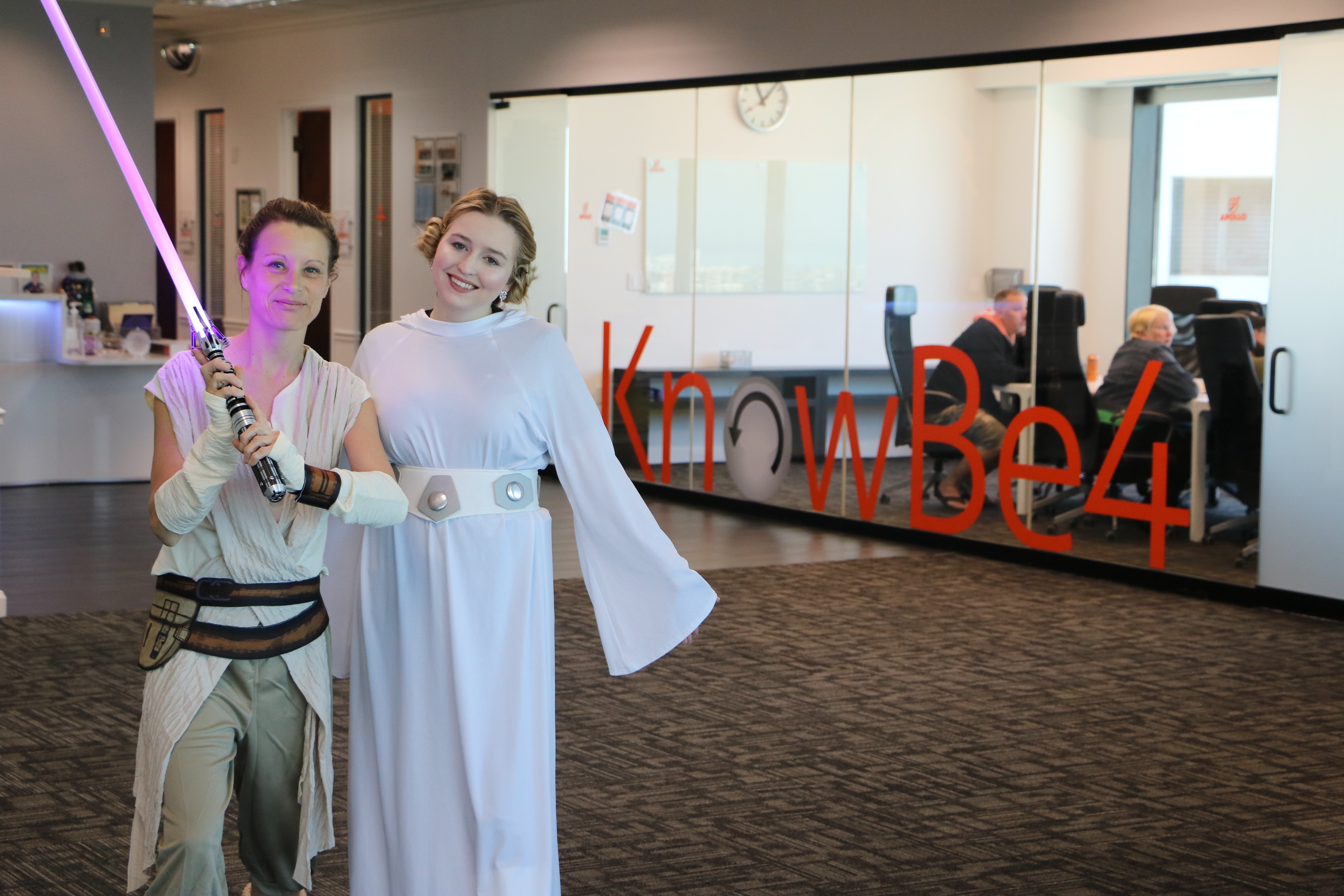 Who Is The Shenanigans Team?

Amy - The Developer Of Fun And Shenanigans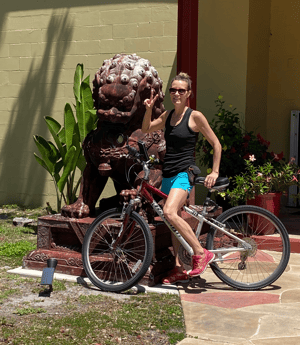 Yes, "The Developer of Fun and Shenanigans" is her actual job title, and she wouldn't have it any other way. Amy is a very active person who loves biking and just about any other outdoor activity you can think of. She is also very active in the city of Clearwater and loves to do volunteer work. On the weekends, Amy is likely helping with her friend's organic bakery or spending time in her other friend's art studio. Amy has been in charge of our Fun and Shenanigans department for almost two years now and she has over 20 years of experience in event planning and catering. Amy recalls when she first discovered KnowBe4, "I was one of the original vendors who came in to sell healthy breakfasts to the Knowsters once a week. The energy of KnowBe4 was exciting, happy, and contagious; I needed to work with this group of people!" She adds, "this is one of the most unique places I have ever worked; I actually want to get up and go back to work every day."


Amy is most looking forward to helping KnowBe4 grow internationally. She says, "I am excited for our company culture to grow and expand through all our offices worldwide. It is such a great opportunity to not only work with our other offices to celebrate our original company culture but to also create a fluid culture that spreads worldwide!"
Ally - The Artisan Of Culture And Geekery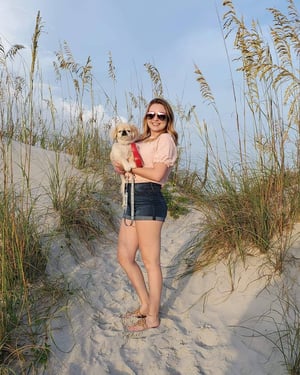 Ally is a Florida native. She was born and raised in Tampa and obtained her bachelor's degree from the University of South Florida (USF). When she's off work she enjoys playing video games, exercising, clothes shopping, reading, playing with her dogs, hanging out on a pontoon boat, and crafting with her mom. Ally started working at KnowBe4 in March of 2020 and says, "it has been crazy in the best way possible. Two weeks after I started, we moved to working from home and no one knew what that was going to look like. Amy and I quickly learned how to work together in the most efficient way possible from our homes. We had to sit down and ask ourselves 'what does our company culture look like while we are not in the office?' It seemed like a daunting task, but we quickly adapted. We started holding online contests, posting videos, participating in funny holidays, and finding every way possible to engage our fellow Knowsters and keep the company culture alive through these times."

Ally says her favorite part of working for KnowBe4 is "being part of an incredible team of people who come together, work past obstacles, and keep such a positive attitude through everything." She adds, "despite all the craziness in the world, KB4 has kept me so happy and excited to work every day. Sometimes I stop and think 'Wow. This is really what I get paid to do every day.' I am so beyond grateful for our company culture, my amazing boss (Amy), the People Ops team, and everyone else in this incredible company."
What Do They Do?
Quarterly Employee/Family Mingles
The Shenanigans team is responsible for all of our employee/family mingles, which happen quarterly. While we may be unable to hold our mingles currently, due to the COVID-19 pandemic, you can be sure the Shenanigans team will be throwing the best mingle ever when it is finally safe to do so. These mingles are an opportunity for employees to come together with their coworkers, friends, and family to bond. Each mingle is unique in theme, activities, entertainment, and food. For example, one recent mingle featured rock wall climbing and mechanical bull riding. The Shenanigans team brought out Rita's Italian Ice to help keep everyone cool as the sun began to set, plus we provided local catering options including nachos, pizzas, and wings. For many employees, their favorite part was sitting with friends and family, listening to music by DJ Mike, and munching on pizza while watching their coworkers get bucked off the mechanical bull left and right. Another mingle feature bungee basketball and velcro axe throwing plus a variety of great snacks including vegan and keto-friendly options.

Holiday Parties
The Shenanigans team and senior leaders of the People Operations department are also responsible for organizing our company holiday parties. The 2019 holiday party was the most amazing and magical yet; the Knowsters took over Universal's Islands of Adventure for a private party! Yes, you heard that right, for 6 hours KnowBe4 employees, as well as their friends and family, got the whole park (plus both halves of The Wizarding World of Harry Potter) all to themselves with free food and drinks. You can read more about the epic experience here.

Don't forget about the 2018 holiday party, when the Shenanigans team set up an entire carnival in downtown Clearwater. This huge party in our own backyard had free food, drinks, games, rides, and a fireworks finale for all of the Knowsters plus their friends and family to enjoy. The carnival was even opened over the weekend for the public to enjoy. Read more about that amazing holiday party here.

Philanthropy And All The Small Things
The Shenanigans team does a lot more than just throw a great party. They are responsible for most of the small day-to-day amenities at KnowBe4 that make work easy, stress-free, and fun. They keep our comfort cabinets stocked, which are cabinets full of all the small things that employees might need from time to time such as toothpicks, bandaids, vitamins, glasses wipes, and much more. The Shenanigans team manages KnowBe4's relationships with the local vendors in the Clearwater area and organizes all of the food carts that visit KnowBe4 on a daily basis including carts from Emily's Family Restaurant, Grahame's Gourmet Cafe, The Breakroom, Grindhouse, Kara Lynn's Kitchen, Downtown Pizza, and more. They also help facilitate the monthly trivia competitions (which are a big deal) and run almost all of KnowBe4's philanthropic activities such as blood drives, pet adoption drives, school supply drives for in-need schools, earth day community clean ups, red nose day participation, breast cancer awareness donation drives, habitat for humanity house building projects, and our LGBTQ+ support projects with Empath Partners In Care.

As you can see, the Fun and Shenanigans department has a huge impact on KnowBe4's amazing culture and we wouldn't be the same without them!