September is National Self-Care Awareness Month, a time to improve physical, mental, and emotional well-being. Did you know that we offer some incredible benefits here at KnowBe4? From fitness apps and virtual workouts to competitive challenges and mental health initiatives, KnowBe4 truly takes care of its employees. In today's post, we're sharing the wonderful self-care initiatives that KnowBe4 offers to all employees!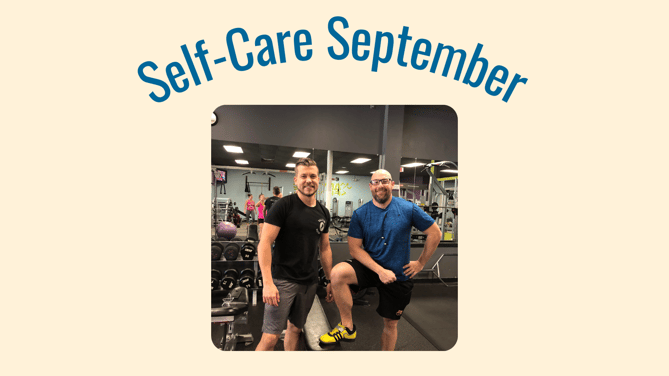 Virtual Well-Being Benefits
When the COVID-19 pandemic began, all our employees around the globe moved to a work-from-home setup, but that didn't stop KnowBe4 from offering wellness benefits. We quickly adapted to make sure all employees were able to maintain a healthy lifestyle while working from home. For instance, each year we host a wellness fair to communicate well-being information to all Knowsters. While this year's fair was virtual, it was still an amazing success. The fair had over 40 virtual vendors, with a 65% participation rate from employees. In-person organic fruit delivery, Yoga Wednesdays, and Massage Thursdays are currently paused in the office; however, all Knowsters have access to some amazing virtual benefits. This year, KnowBe4 introduced ClassPass, the world's largest fitness membership app, that allows employees to attend gym classes and wellness experiences in-person and virtually. In addition to ClassPass, we offer unlimited access to Peerfit, a platform that connects companies and their employees to networks of fitness studios, gyms, and streaming services. We currently are offering all of our fitness classes through our YouTube channel each week, with over 200 videos in 12 months!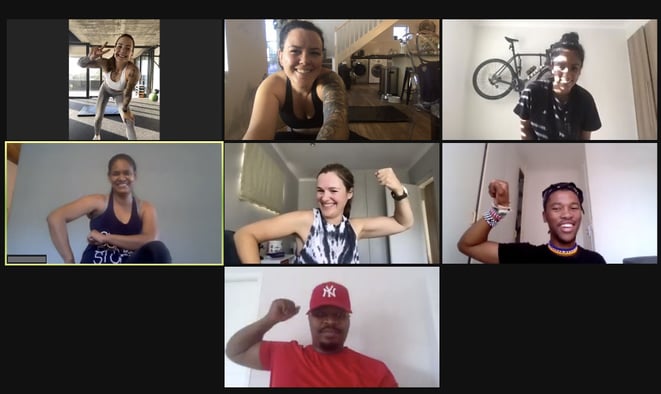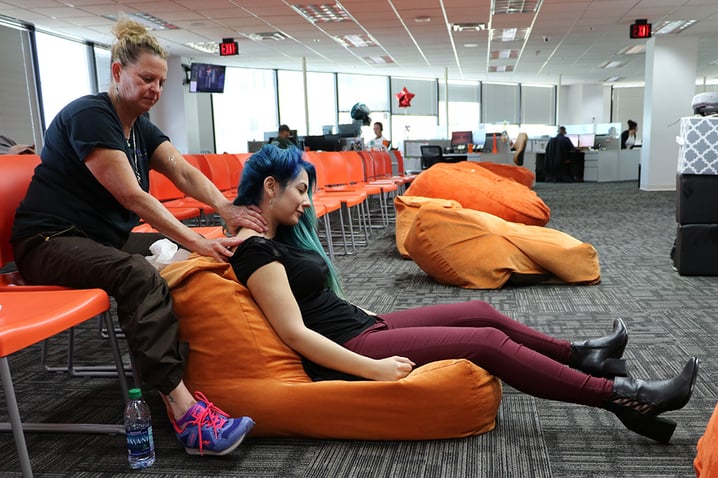 Fun and Competitive Challenges
Who doesn't love a friendly competition? Throughout the year, KnowBe4 offers several well-being challenges to motivate employees to stay fit! Sizzlin' Summer is a fun three-month challenge that encourages employees to eat healthy and exercise. Employees track their activity in a sheet, and at the end of the challenge, KnowBe4 gives out big prizes to those who participated in the challenge. For instance, last year several winners went home with major prizes including a paddleboard, a road bike, and more! Sean, a past Sizzlin' Summer winner says, "The challenge is a great inspiration to get healthy! Having your friends and teammates to talk with, compete against, and get tips from helps keep things exciting. I stay motivated because it gives me ideas for my personal goals, and the challenges give direction to keep it fun and interesting. I'm looking forward to participating in future challenges."
Another great challenge is the Biggest Loser, a program that encourages employees to stay active through working out, walking extended distances, running, cycling, swimming, paddleboarding, participating in sports, and more. This past year, our program participants surpassed their goals and lost an average of 12% of their body weight! Through this program, we have created a community of health-minded individuals who work together and share ideas to promote ongoing healthy lifestyles even beyond the fitness event. Amy, Developer of Fun & Shenanigans, says, "KnowBe4 has such an amazing range and variety of wellness programs for everyone. I always look forward to each contest that comes up! I have worked for KnowBe4 for 3 years and have participated in every wellness/fitness contest we have had. I love the challenges and they are always very fun and they help to build team camaraderie. I love that KnowBe4 believes in not only working hard but having a well-balanced life. I have met new work colleagues and to top it off we have the most amazing prizes with these contests!"
In addition, STEPtember and Biketober are other great challenges that many Knowsters participate in! STEPtember tracks employee steps throughout the month of September. Can you believe that Knowsters walked over 12,000,000 steps in 30 days last year? Biketober tracks how many miles Knowsters bike throughout the month of October! Last year alone, Knowsters biked over 5,300 miles. These challenges are a great way to keep employees motivated and moving!
Vacation Time
You have heard of PTO… but have you heard of Open PTO? In the United States, we offer Open Paid Time Off, which allows employees the freedom to take time off when they need it most! And in our other global offices, we offer very competitive time-off policies in accordance with local laws and regulations.This amazing benefit motivates employees to work hard for this special privilege and also encourages Knowsters to take time for their mental health so that they can be their best authentic selves at work and at home. Brady, Customer Success Team Manager, says, "One of the biggest draws to KnowBe4 was their promoted work-life balance. Since I started 3 years ago, I have been able to manage a successfully growing team while taking trips all around the world. The best part is that I can leave work at work and know that leadership supports time away."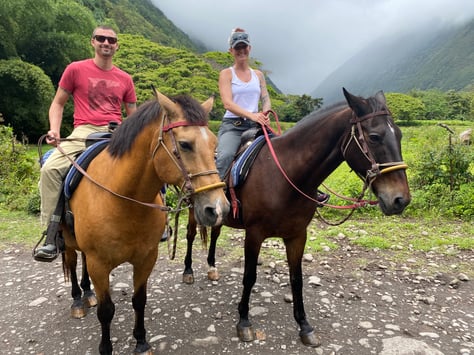 Mental Health Initiatives
KnowBe4 offers several amazing mental health benefits that all employees can take advantage of! The Employee Assistance Program is a personal counseling service that helps our Knowsters manage work/life problems and achieve a healthy work/life balance. It is completely confidential and paid for by KnowBe4. The professional counselors can provide support, counseling, and coaching over the phone or by e-mail, or refer you to a therapist near your home or workplace. In addition, KnowBe4 also has a life coach that offers guidance sessions including anxiety, depression, ADHD, relationship issues, domestic abuse, money management, career choices, organizational and time management skills, building self-esteem, and developing self-care, health, weight, meditation, and more!
Additional Worldwide Benefits
Our German office offers free and unlimited life and business coaching sessions to all employees. In our South Africa office, employees can take advantage of ICAS, an employee wellness service that offers life coaching and health checks. 'R U OK Day' is September 9th in Australia, where you ask a friend, colleague, or relative how they are doing. The aim is to let people know it's okay to not be okay and to get conversations started about mental health. Due to the global pandemic, many travel and work-from-home restrictions are in place worldwide. To boost employee spirits, KnowBe4 periodically sends out wellness boxes to employees to show appreciation for their hard work! On Women's Day each year, our South Africa office sends female employees massage gift cards. Daniela, Director of People Operations in Germany, says she practices self-care during her daily morning commute. She says, "Riding my bike while taking my daughter to daycare or picking her up gives me a short break and clears my head so that I can focus better and achieve more at work!"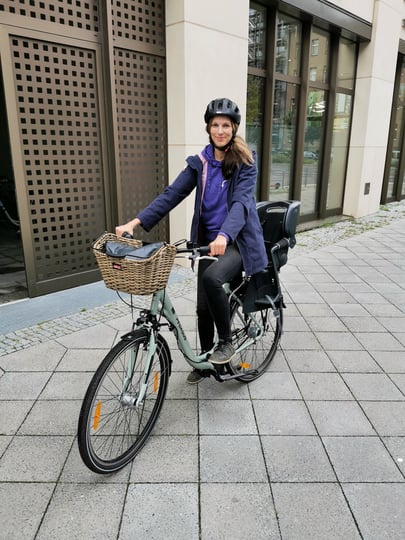 While the last few years have been challenging for us all, it truly shows how important it is to work for an organization that values mental and physical health. We are proud to offer amazing benefits to our employees. We encourage employees to reflect on their personal wellness journeys during Self-Care September so that they can bring their best selves to work!