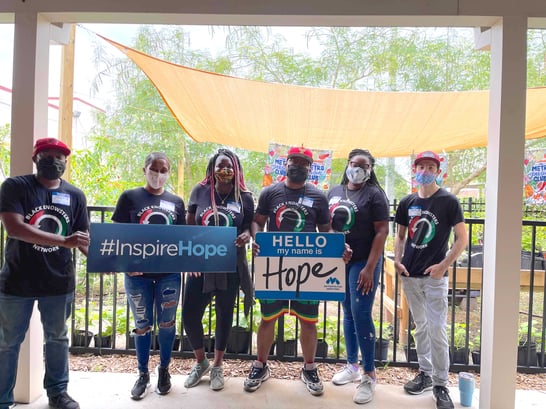 June 19th, also known as Juneteenth, is a holiday commemorating and celebrating freedom and the end of slavery in the United States. In honor of Juneteenth this year, KnowBe4 offered employees the option to take time off to celebrate with their families or volunteer in their local community. Let's hear from our Knowsters about how they celebrated this year!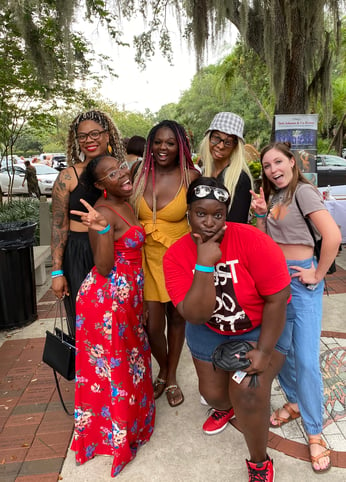 Rae, Managed Services Engineer and Black Knowsters Network member, celebrated with family, colleagues, and her community. "To me, Juneteenth is a day to celebrate Black American culture, and remember our ancestors and what they endured while celebrating our freedom. It is our Independence Day celebration." Rae honored Juneteenth by getting a Juneteenth-themed tattoo with her daughter. The proceeds from the tattoo went to the "Know Your Rights Camp" which advances the liberation and well-being of Black and Brown communities. She also attended an event with the Black Knowsters Network locally. Rae appreciates KnowBe4's recognition of Juneteenth. "Juneteenth is new for many Americans and corporations. I appreciate KnowBe4 acknowledging the importance of this day and allowing a paid day off to celebrate. Now that it's a federal holiday, I hope to see further support going forward."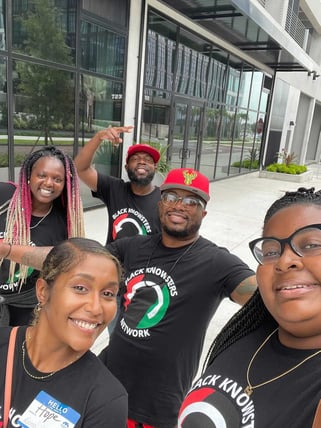 Desiree, Senior Personnel Administration Specialist, celebrated Juneteenth for the first time this year by volunteering at a local non-profit with colleagues from the Black Knowsters Network. "My wonderful colleagues and I prepped meals for homeless families and shared a meal together. Then I spent time with my own family." Desiree says next year, she plans on continuing this tradition and sharing it with others. "As an American who grew up outside of the United States in a country where systemic racism was not prevalent, it can sometimes be difficult to relate to the African American experience and to come to terms with the realities of being Black in America, but Juneteenth gives me another opportunity to reflect, celebrate, and work towards making an impact."
| | |
| --- | --- |
| | |
Kelly, Technical Coordinator Manager, says Juneteenth means freedom, emancipation, and celebration. "It's also a reminder of the need for equality and the racial freedom we continue to seek." Kelly and her family spent time enjoying food and drinks specific to her culture. They drank red drinks which symbolize strength, resilience and the bloodshed of their ancestors in their fight for freedom.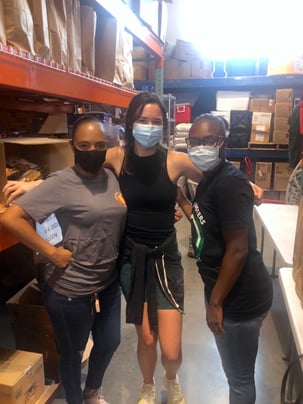 Mary, Employer Brand Manager, is new to KnowBe4 and says she feels proud to work for an organization that recognizes Juneteenth. "I started at KnowBe4 a few months ago and joined the Black Knowsters Network Employee Resource Group as an ally. Now more than ever, it's important to show up as an ally and educate yourself on Juneteenth. I really enjoyed volunteering with Daystar, getting to know new colleagues, and taking the day to learn more with my family."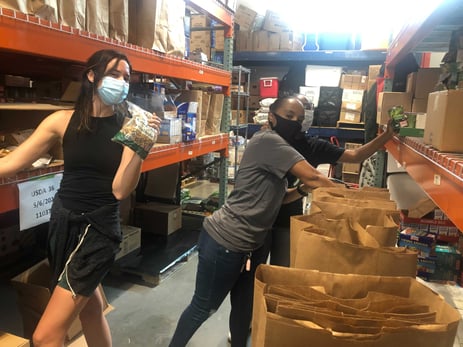 Many of our Knowsters volunteered at local nonprofits such as Daystar, a local center that assists members of the community with basic necessities including food, shelter, personal care items, and transportation and identification services to those in need. Jane Walker, Executive Director for Daystar in St. Petersburg, says that KnowBe4 volunteers made all the difference in the world. "We are so thankful to KnowBe4 for celebrating and giving back to the community in this way. Volunteers drive the community here at Daystar, and it has a tremendous impact."
Whether celebrating at home with family or volunteering in the community, Knowsters celebrated Juneteenth by taking the day to reflect. KnowBe4 proudly stands with the Black community against racism and injustice. We are dedicated to advancing diversity, equity, and inclusion initiatives in our organization, industry, and world!