To get the Winter Holiday festivities in full swing, KnowBe4 hosted our annual employee "Ugly Sweater" contest and our first ever "Best Decorated Beard" contest!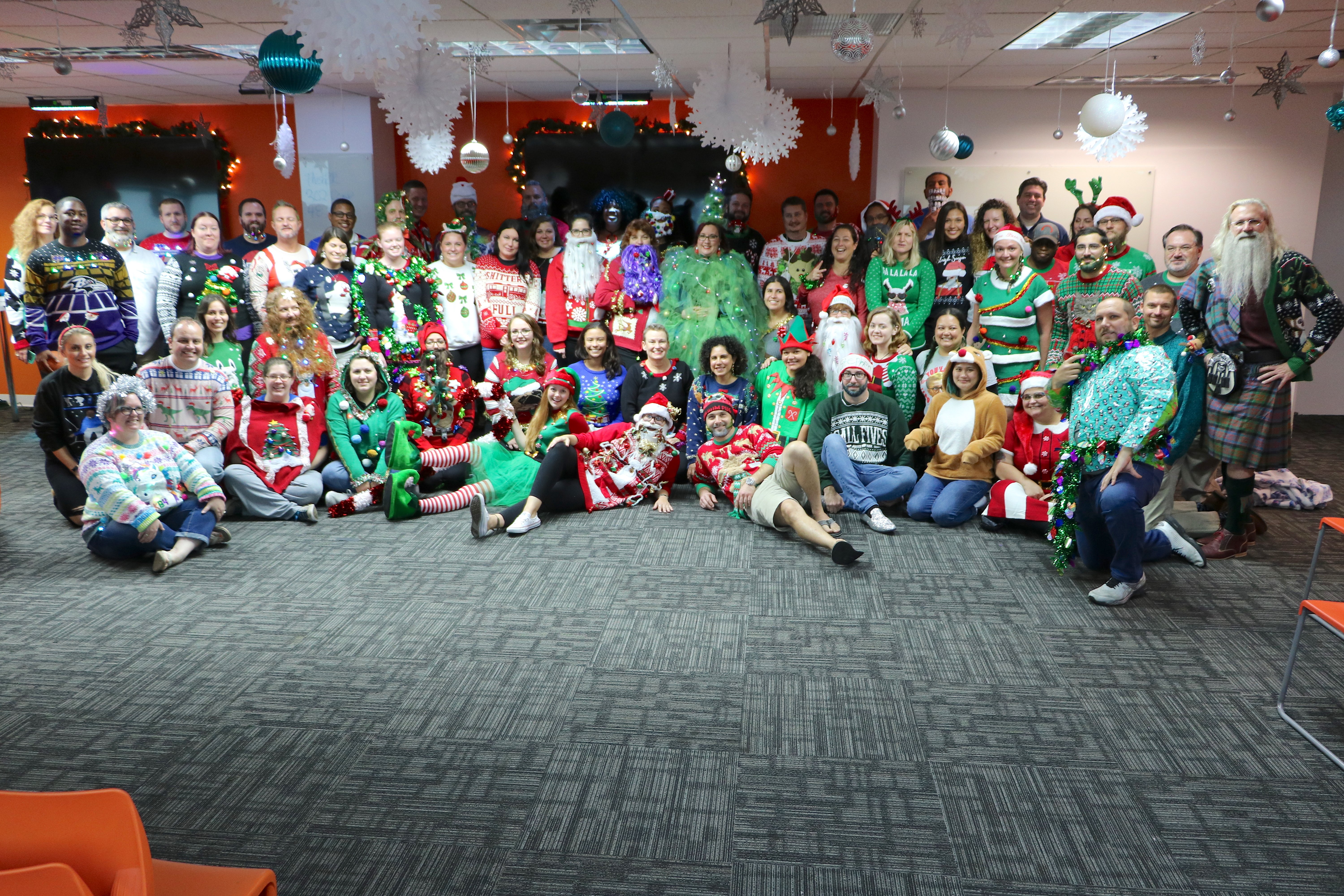 The Knowsters went all out from glitter beards to full elf attire!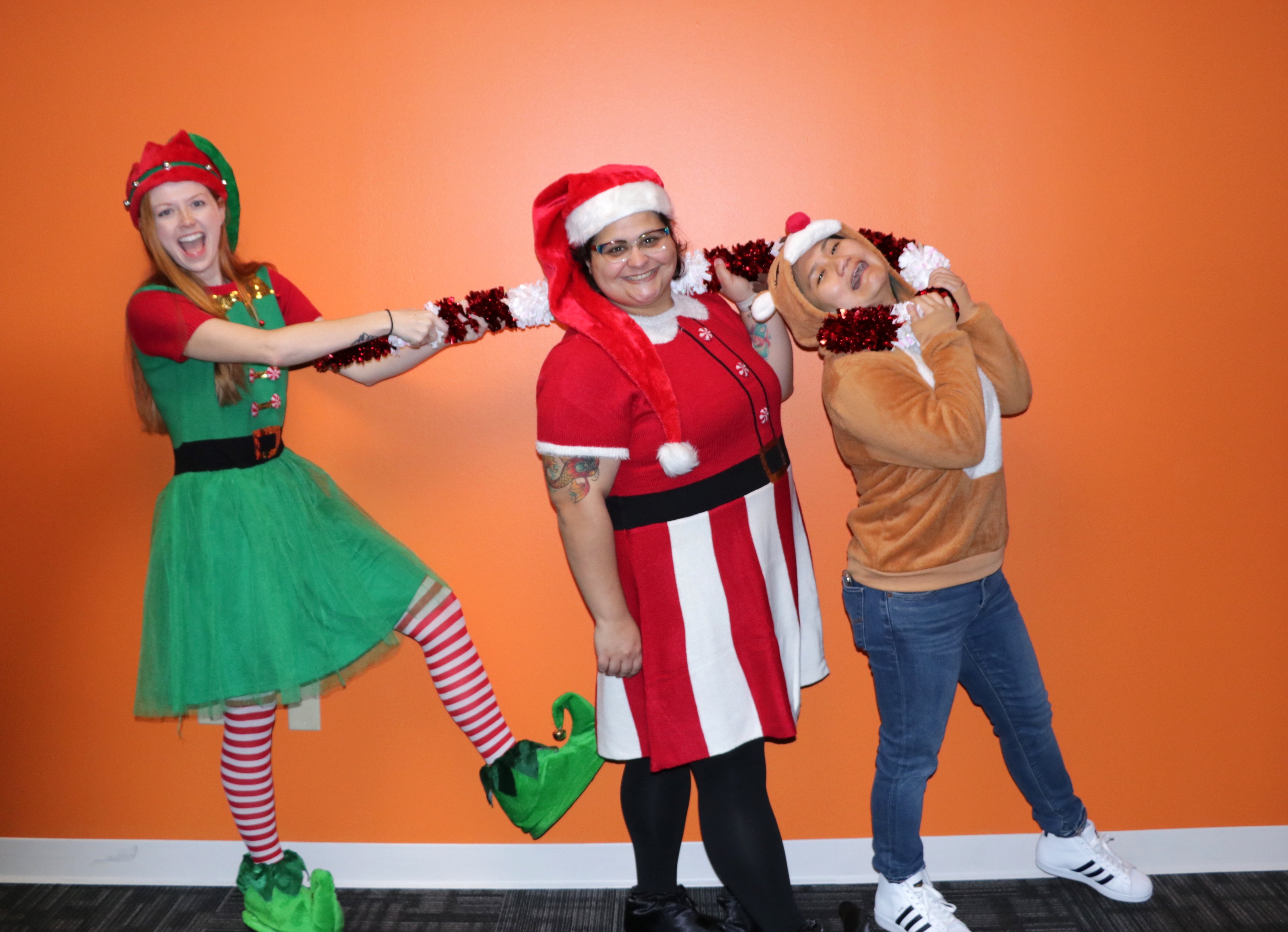 With all of the creative ideas, Kittra was voted our best ugly sweater! "My favorite part of my 'ugly sweater' was the tree topper hat. I started with a cardboard cone, painted it green, added crazy amounts of tule, a strand of lights and tiny ornaments finally topped with a star!" she said.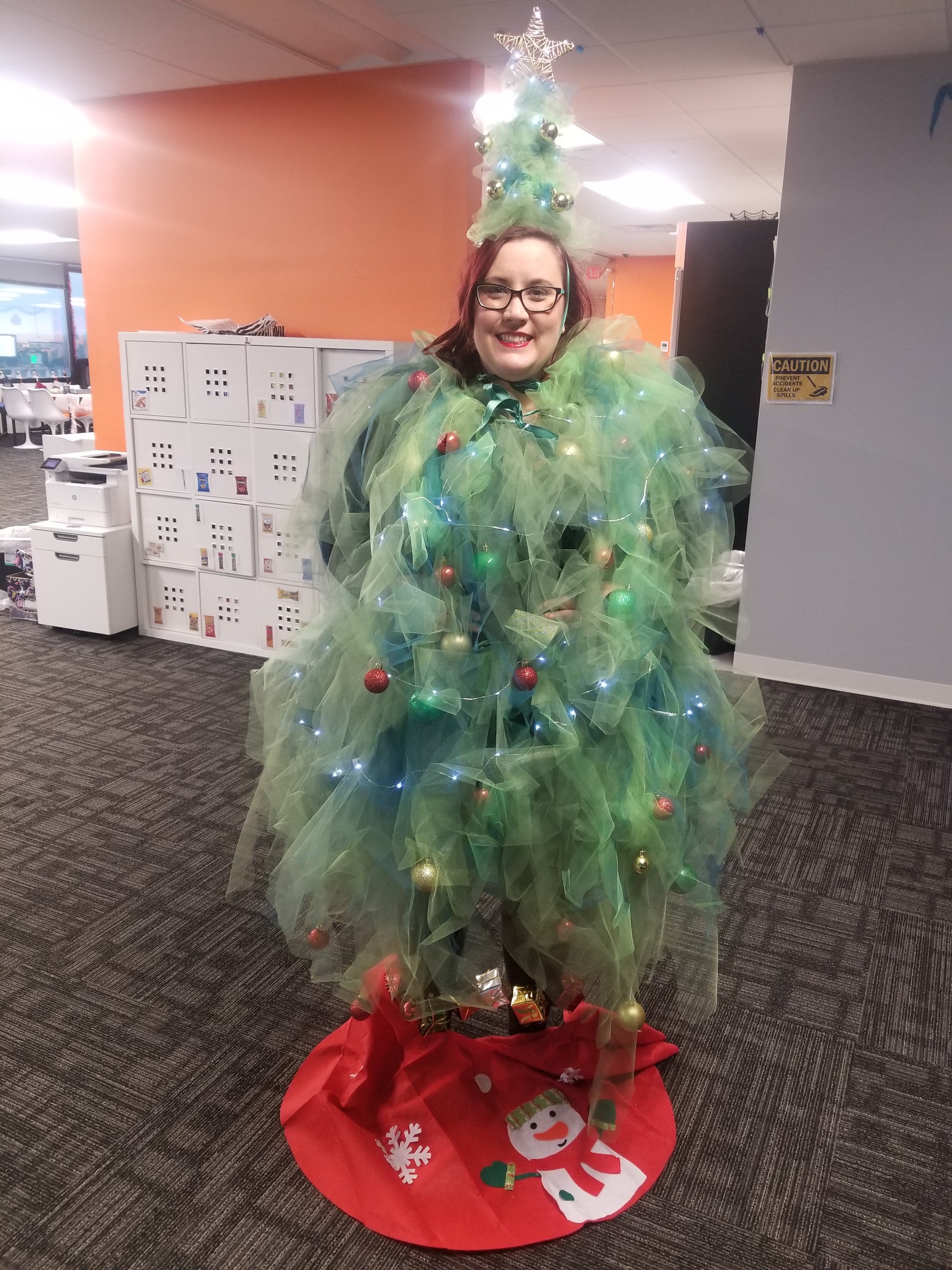 For "Best Decorated Beard" we had a category for natural beards as well as synthetic beards. The winner of the natural beard contest was Hunter. When asked about how he decorated his beard, he said "My wife had to sew the wreath into my hair. I was growing my hair out and we came up with the idea of making my entire face a wreath. In all, it took about an hour and a half to get it all together. It was very fitting for me, because our company culture is all about going big or going home!" Good grief! Hunter is a Holiday Wreath!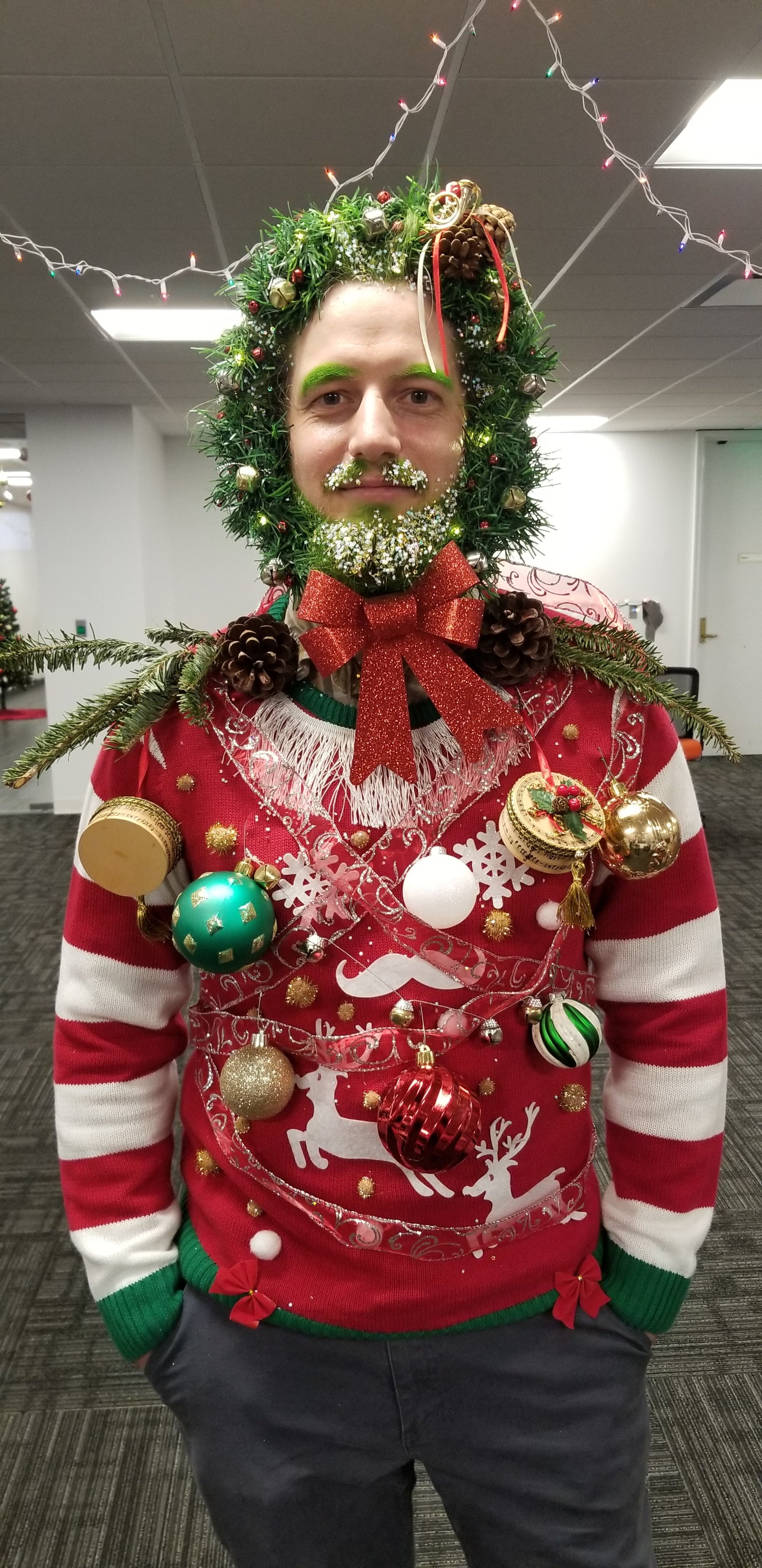 For "Best Synthetic Beard", the winner was Lisa. "My husband helped me put it together with small elastics and bobby pins, which took about 20 minutes. The ornaments and lights were fully entangled when I started to remove them! I wasn't that gentle though, so it only took about 10 minutes to undo it all!"
An awesome job from the holly jolly Knowsters! From all of us at KnowBe4 have a happy and safe Holiday season and a wonderful New Year!