It's no secret that the first week of a new job can be quite nerve wracking. That's why KnowBe4 likes to sprinkle in fun activities to decrease stress and show off our awesome company culture to help get our newest Knowsters accustomed to the team!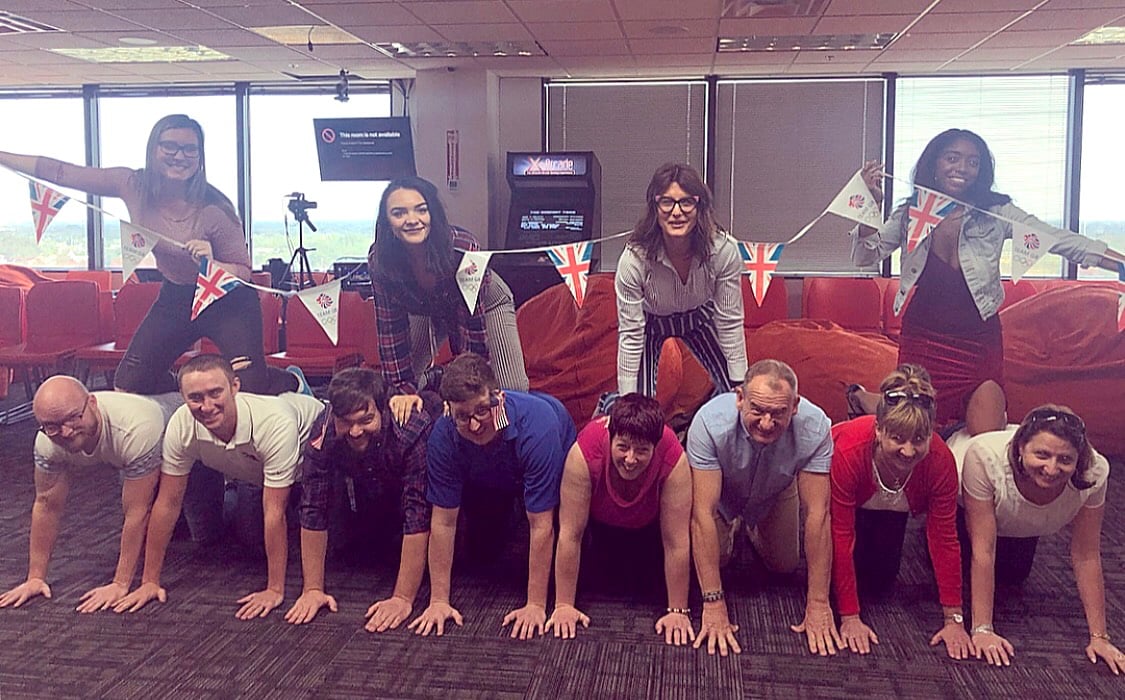 On everyone's first day, Alyssa, our Employee Onboarding Specialist, greets the new hires and helps them throughout the week. Alyssa starts the week with a scavenger hunt that will take the new Knowsters through both of our office buildings to meet and get to know different people from each department. An added bonus to the scavenger hunt is the group outing to Starbucks! After the scavenger hunt, the new team members begin their first day as "Stu-dents" in KnowBe4 University!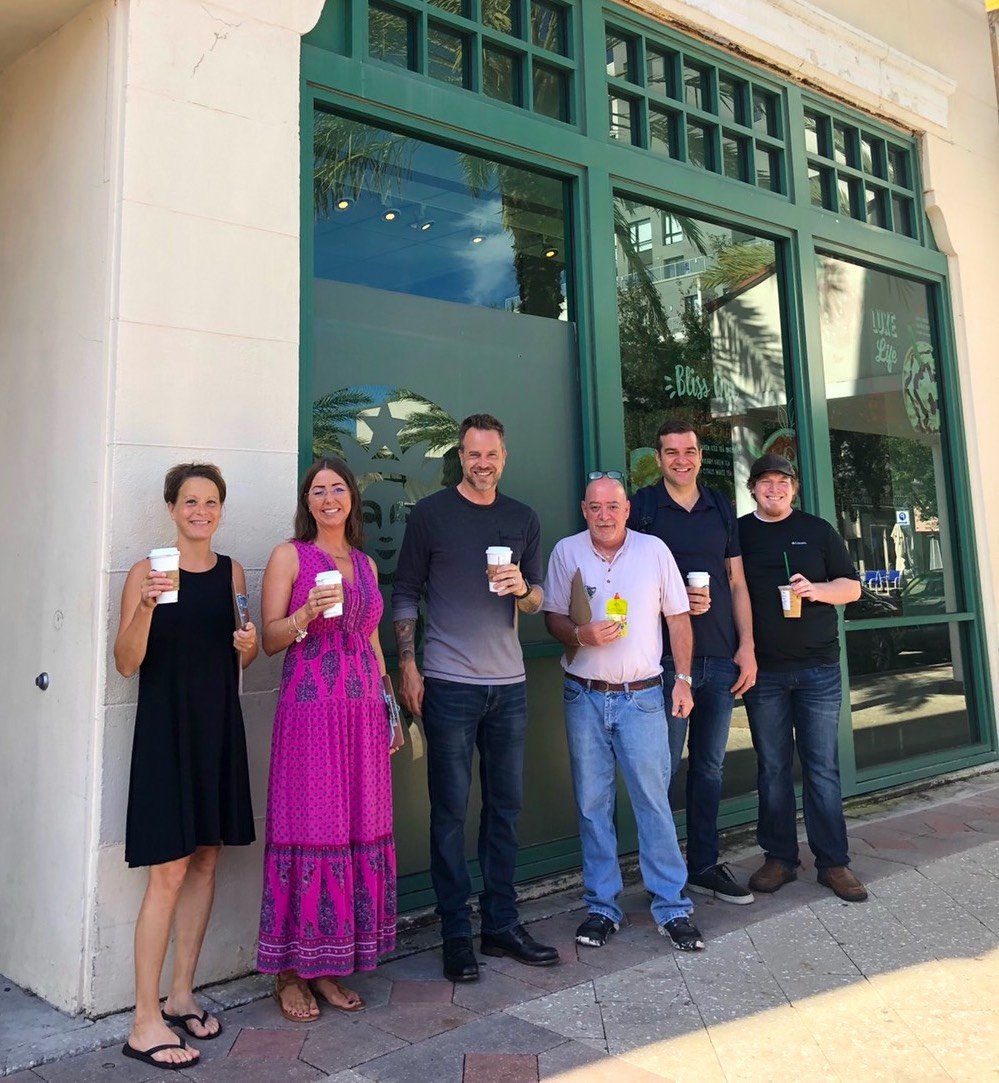 On Tuesday, the "Stu-dents" coordinate with each other for the new team members group photo, to introduce themselves to everyone in the company. It is very competitive for the best ideas and the photos always turn out awesome!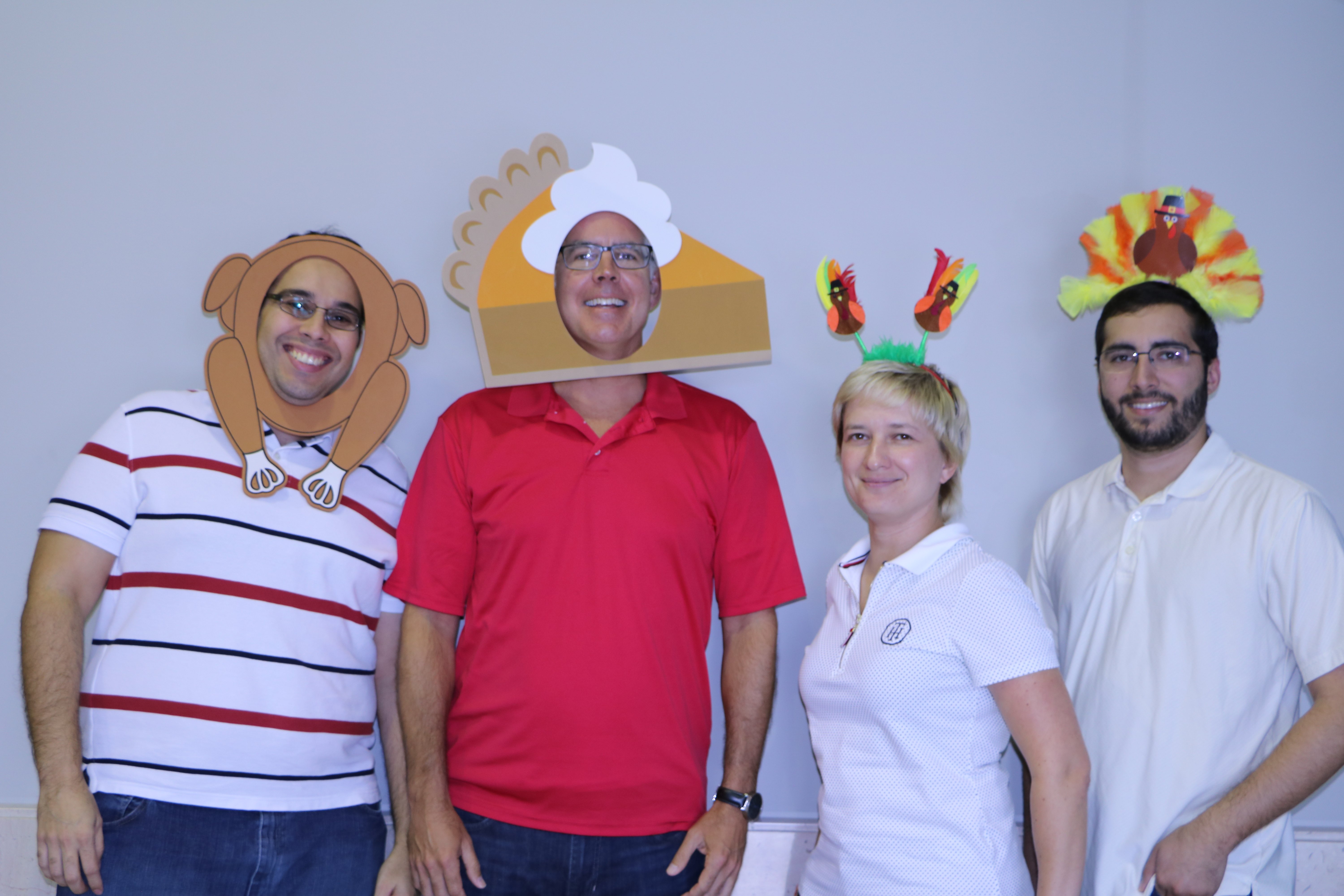 On Wednesday, Alyssa takes the group out for a delicious lunch at Clear Sky! KnowBe4 has our own custom menu that she worked with Clear Sky to create!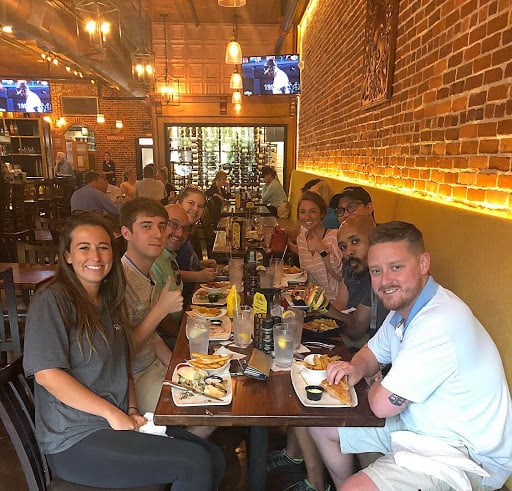 To prepare the team for the key terms quiz that takes place on Friday, Alyssa and Andi from HR split the new team members into groups and play Jeopardy! It's a great way for our new team members to break loose, have fun and practice the key terms that they will be quizzed on while enjoying donuts as a reward!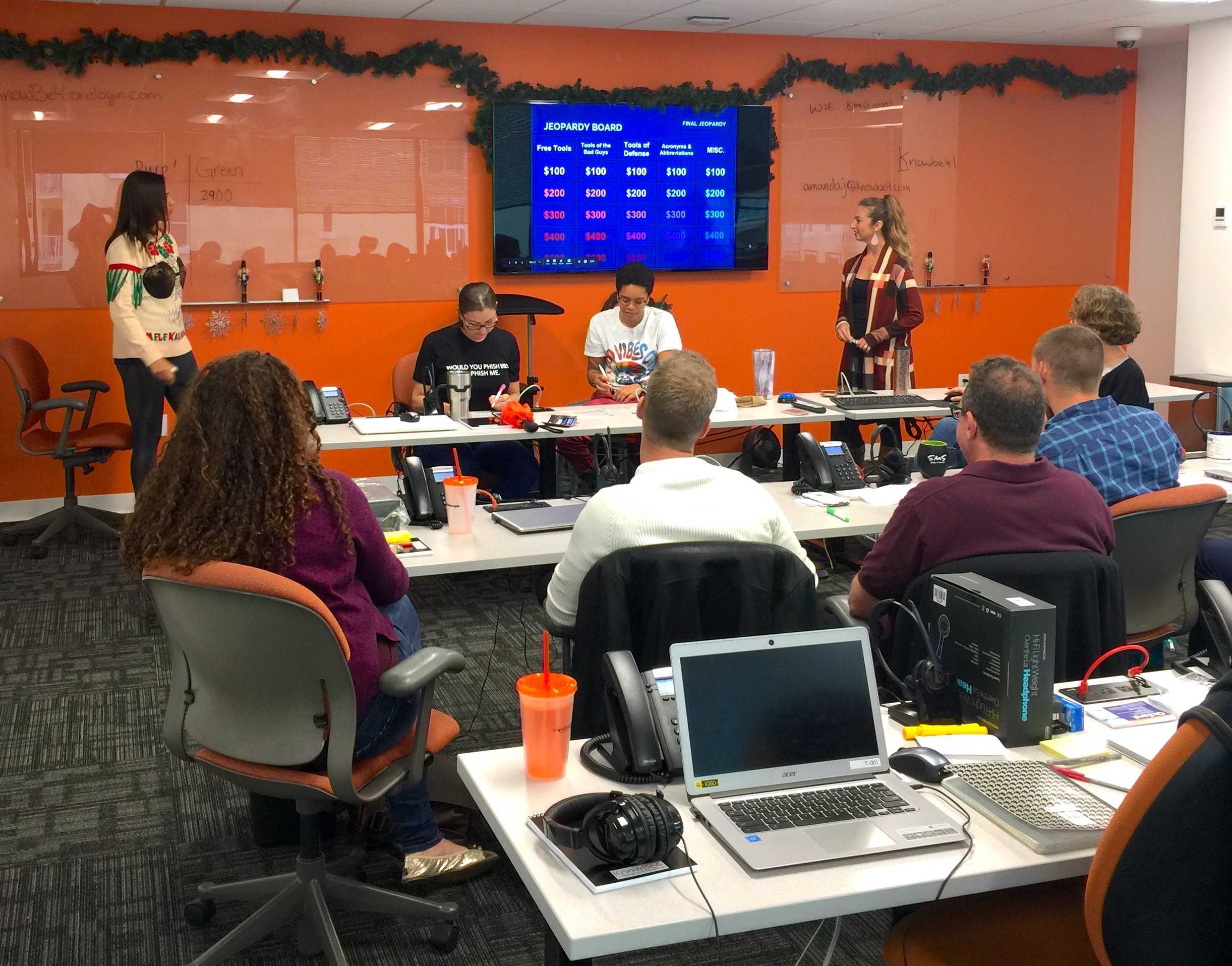 "When we added Jeopardy it was able to bring the group of new employees closer together as they have fun and learn at the same time. It also brings out their competitive spirit. Some of these guys are fierce!" said Lorna.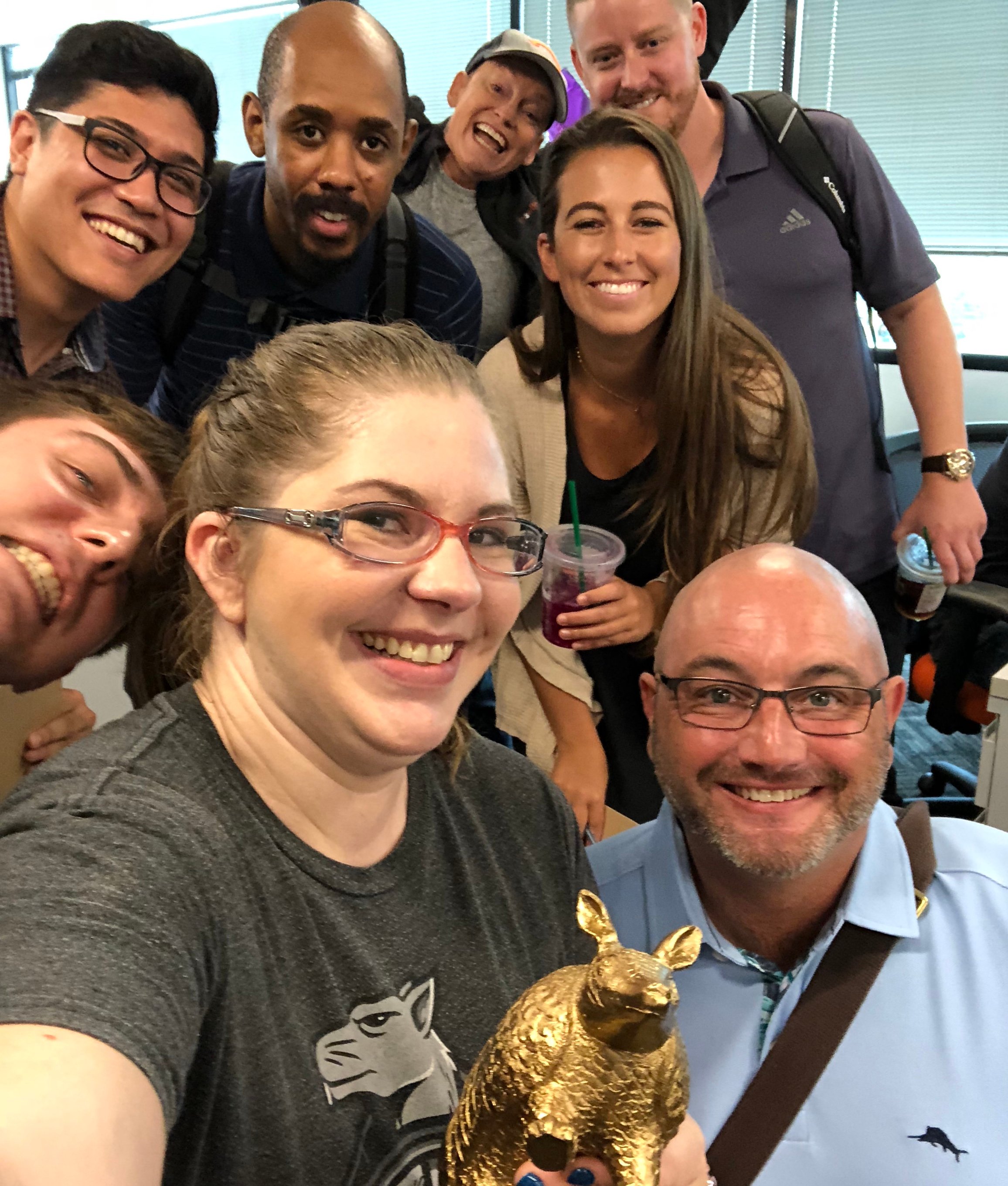 After Thursday comes everyone's favorite weekday! Friday is graduation day from KnowBe4 University! After the key terms quiz, "Stu-dents" graduate from basic training and are either moved from training to their official desk, or go on to do job specific training! An added bonus, after graduating, each "Stu-dent" receives their KnowBe4 shirts and pin flag that make them officially apart of the team! Alyssa is always working to add more perks to the onboarding process so stay tuned!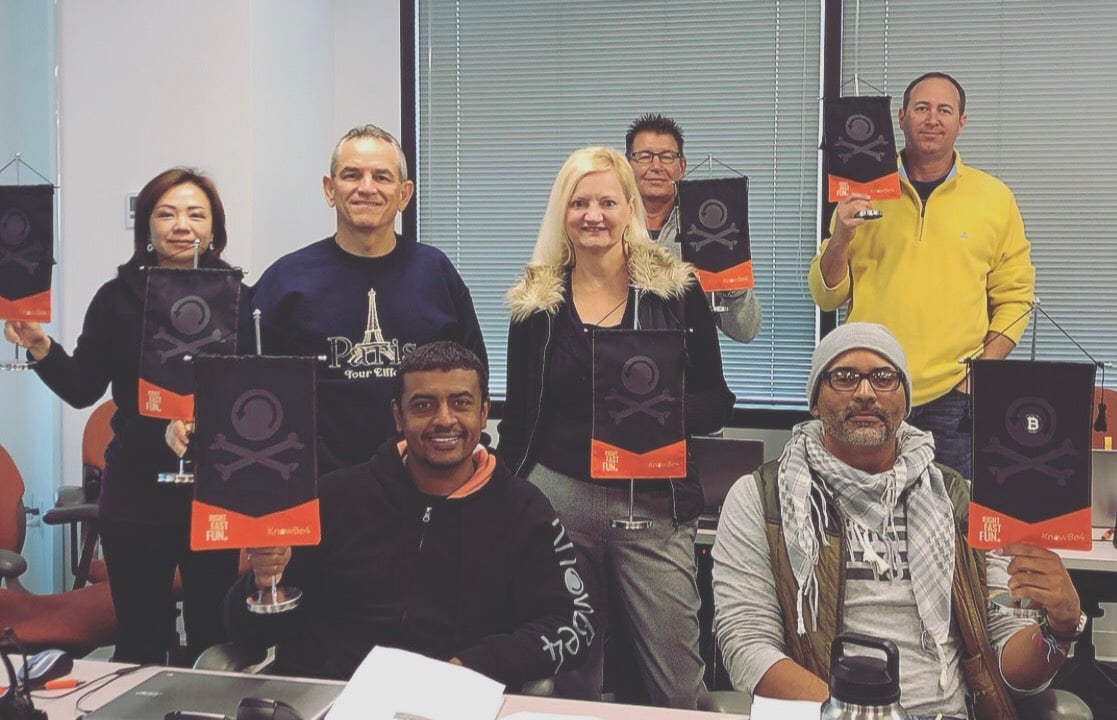 ---
If you want to give KB4's onboarding a try, check out all the available jobs on our website!