The Knowsters love any occasion to celebrate, and Doughnut Day was no exception. A whole day to celebrate these sweet treats? What could be better!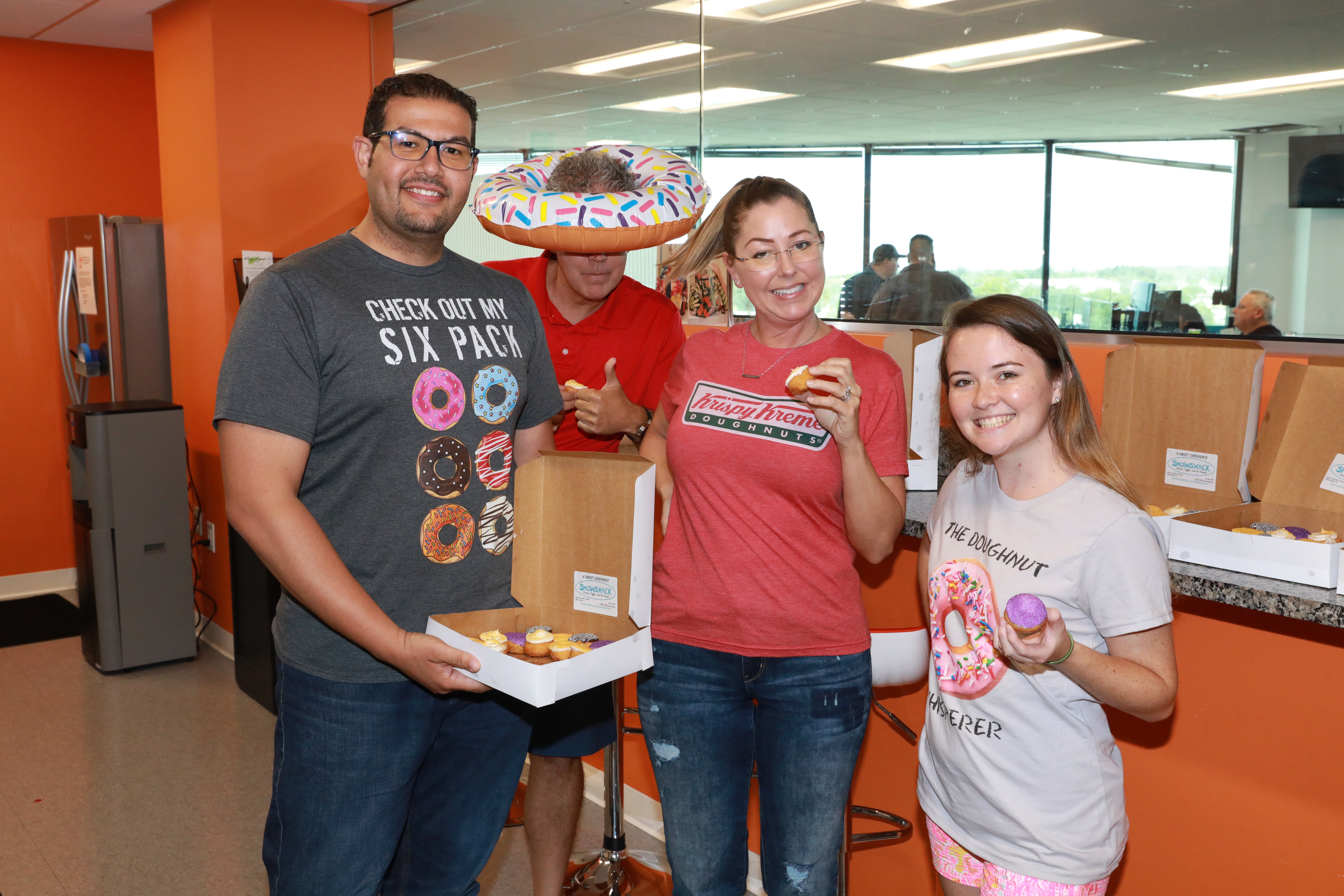 Our wonderful Shenanigans team ordered 500 custom mini doughnuts from Snowshack. The mini doughnuts were vanilla and chocolate with silver, purple and orange sprinkles. We also had iced doughnuts with the KnowBe4 logo!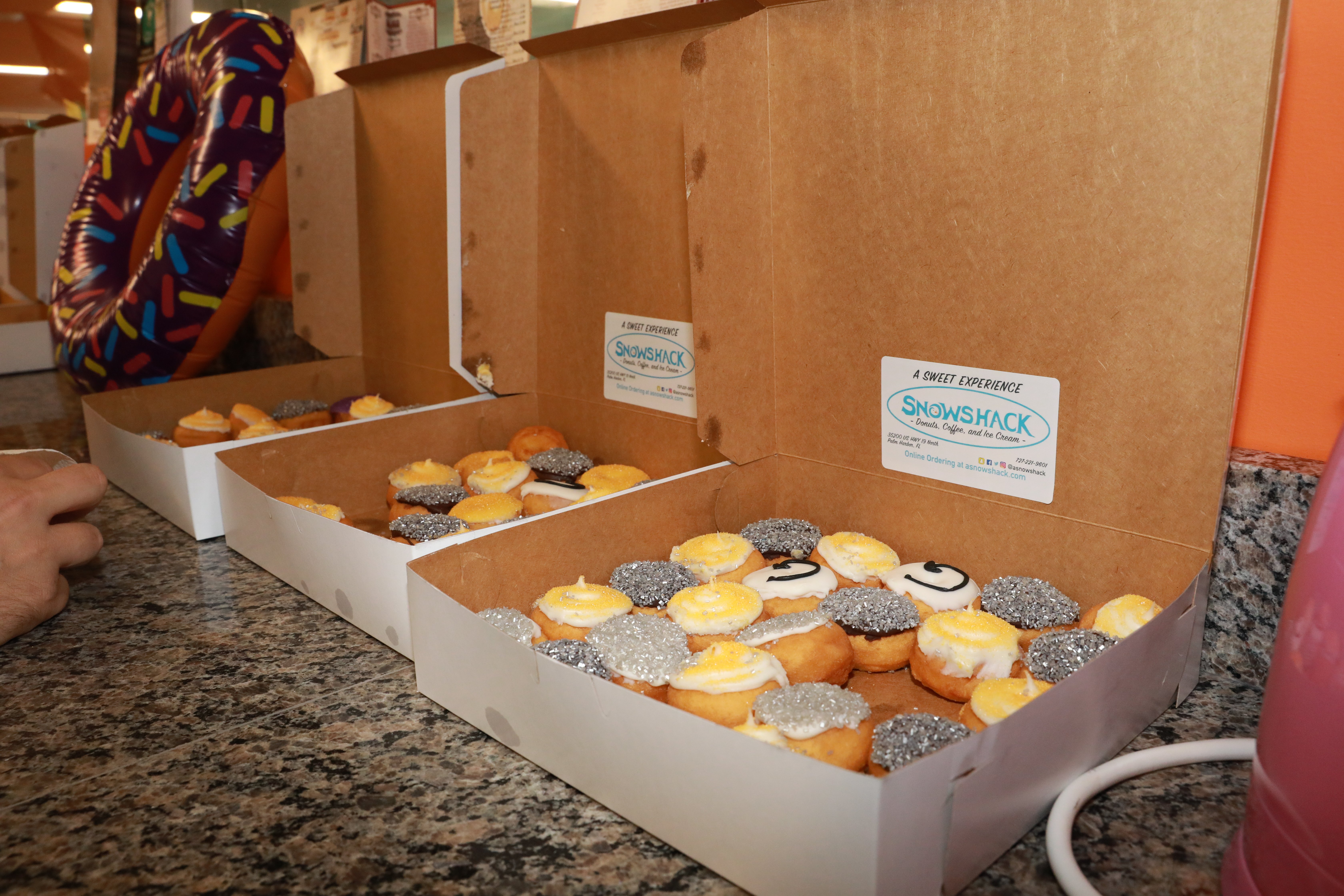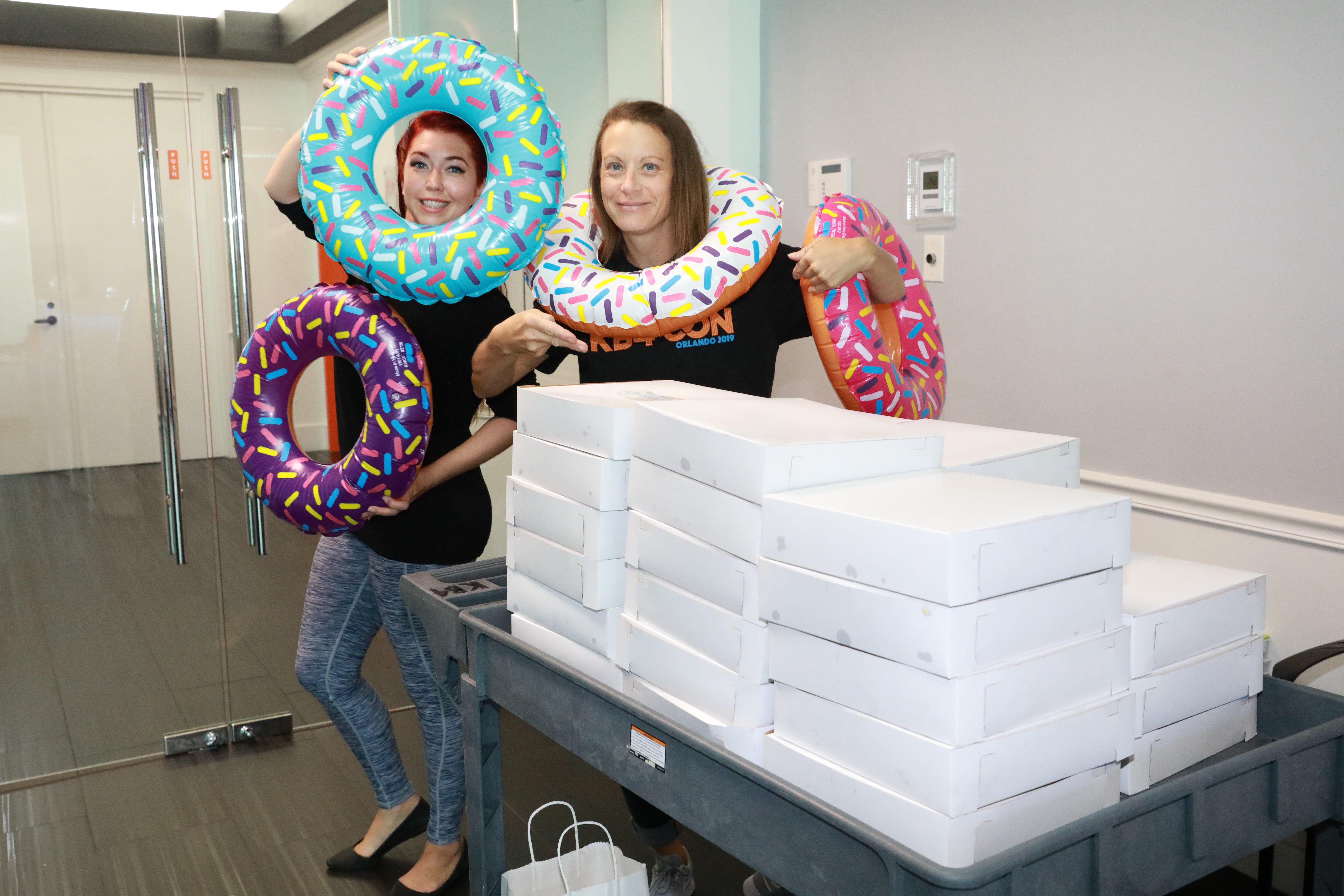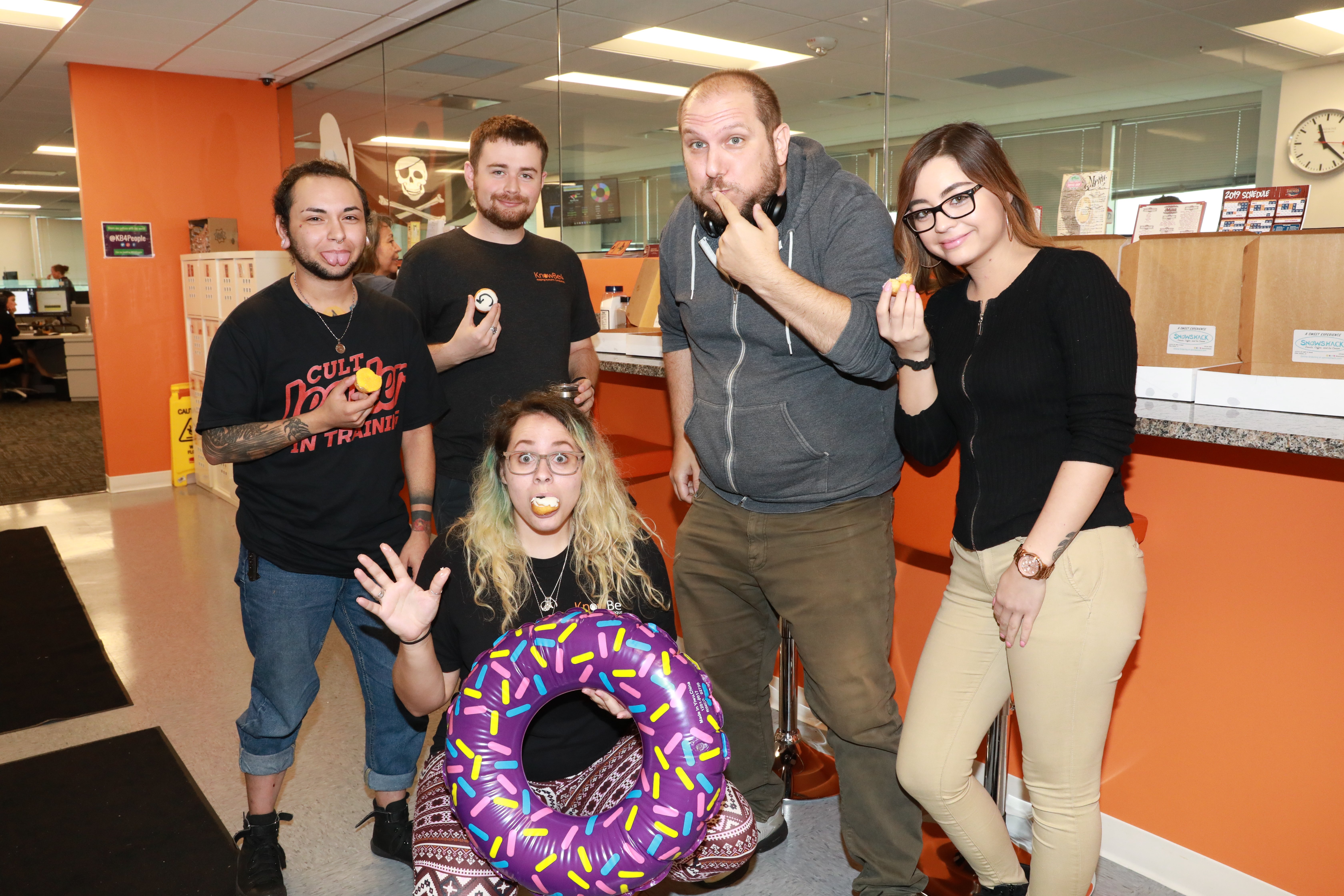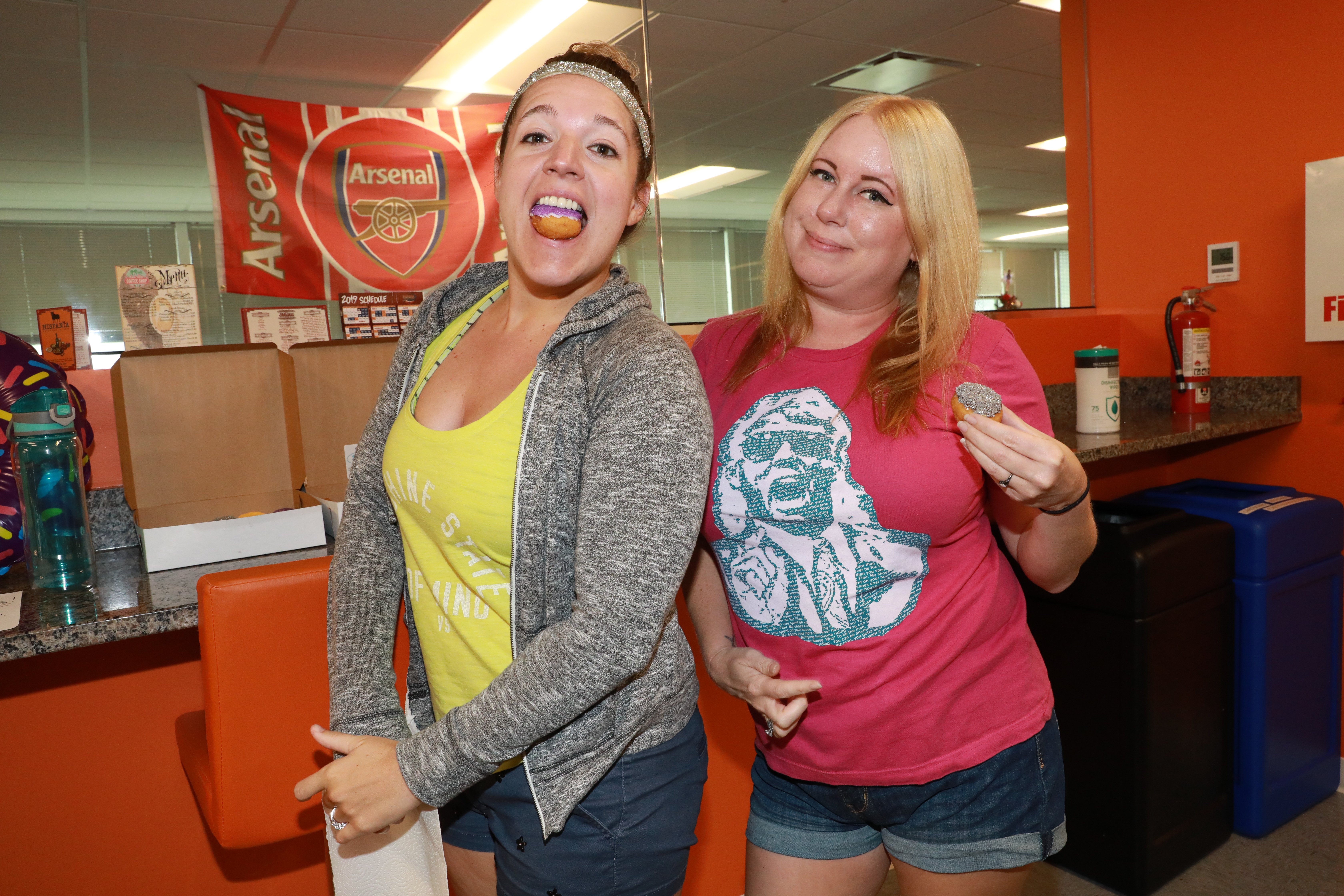 To add to our Doughnut Day fun, we left doughnut floats around in our kitchens for the Knowsters to snap a pic with and hashtag #DoughnutDay!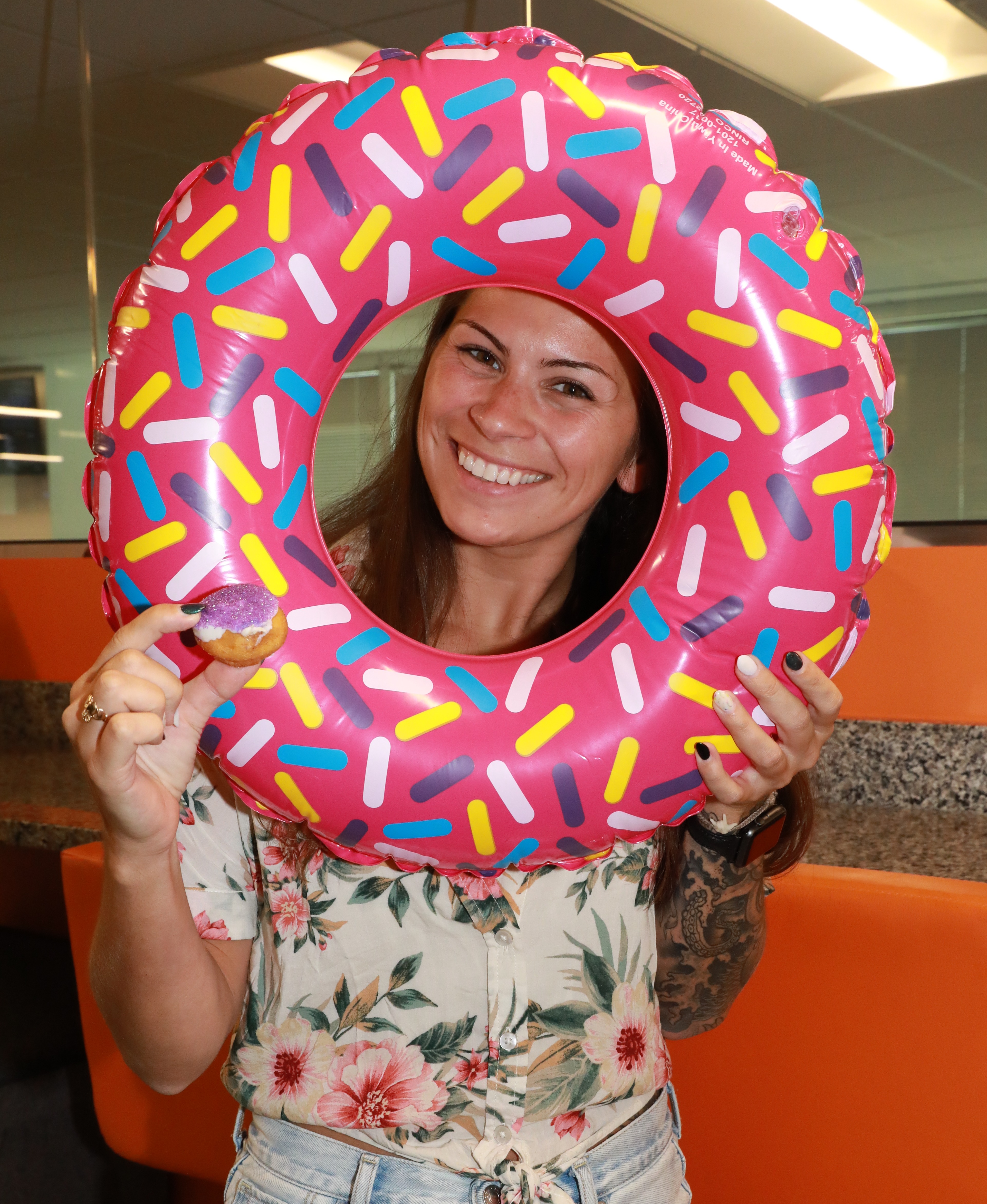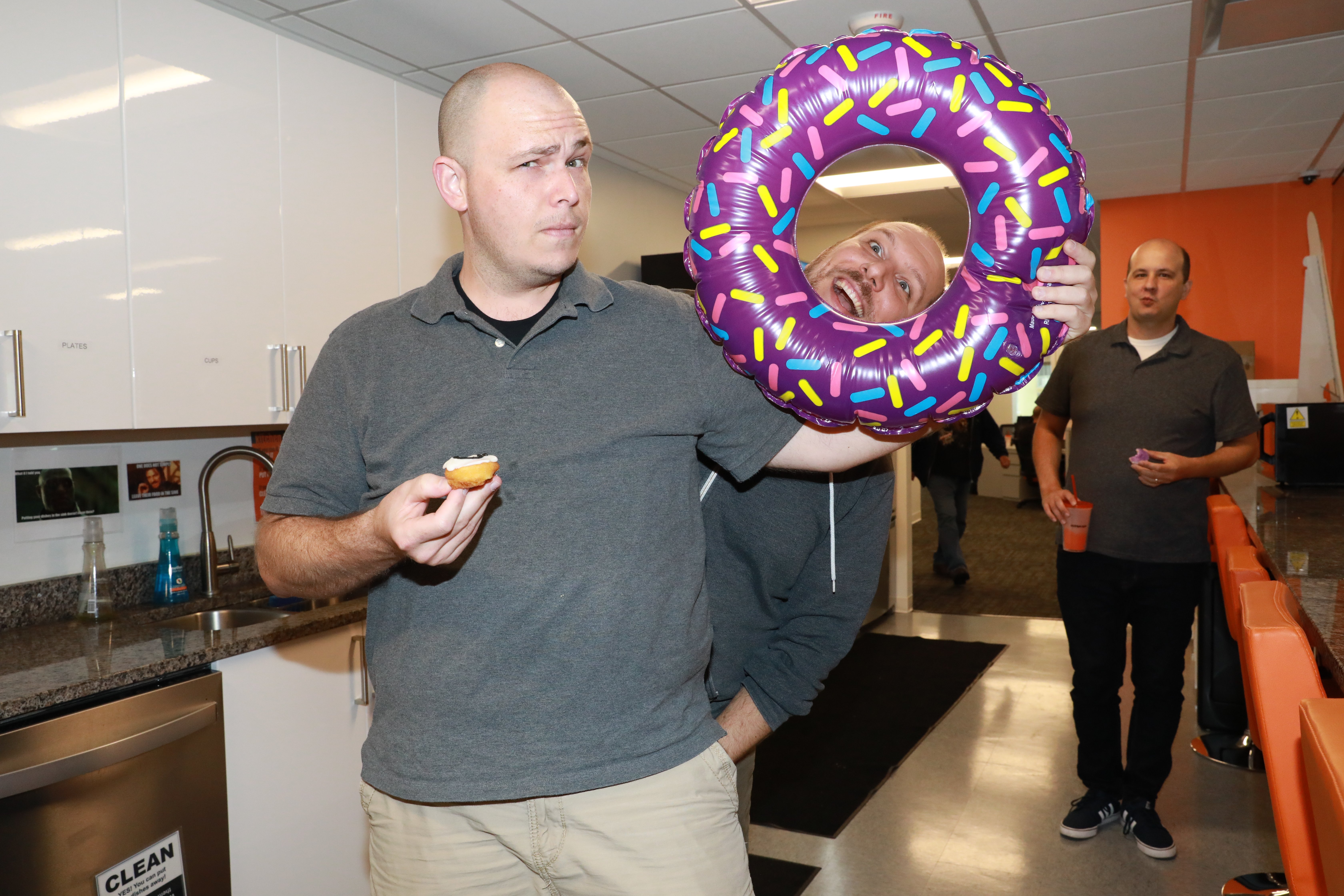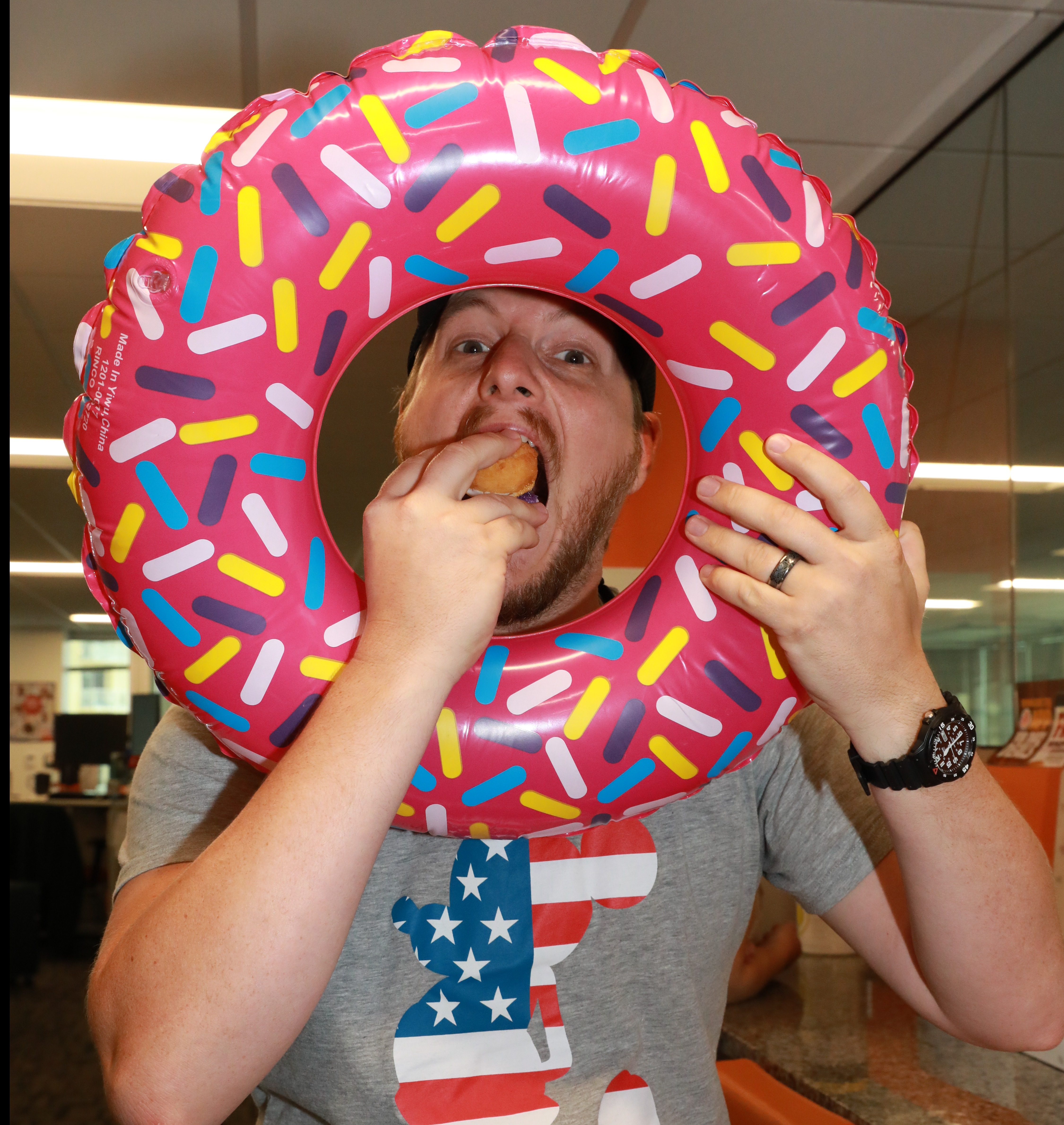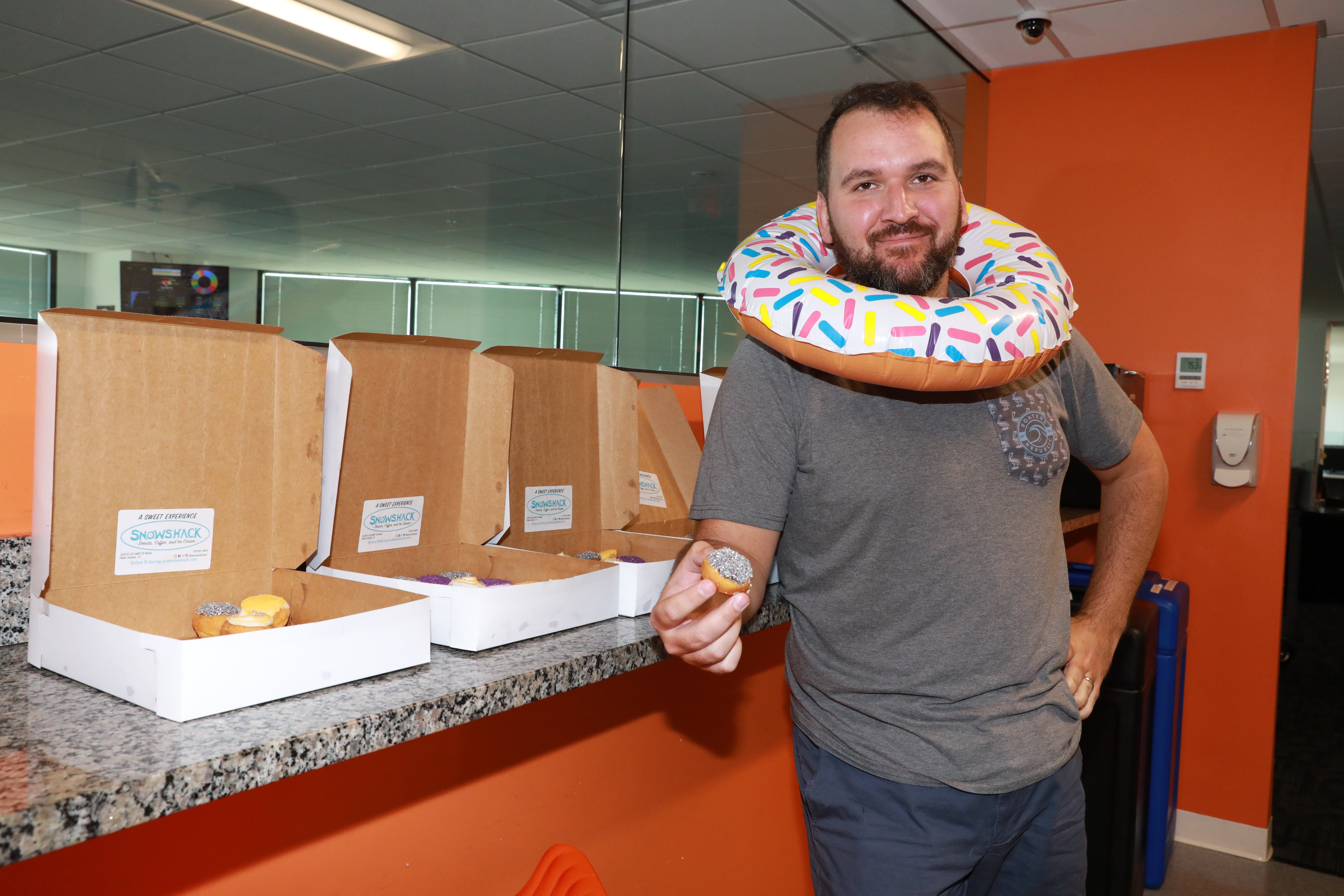 Even our international offices joined in for Doughnut Day fun! "Doughnuts in the UK are very popular and very easy to find - our local store even has dairy/egg free which is great for one of our guys with allergies. They are also just as delicious as the regular ones!" said Sharon, one of our UK Knowsters.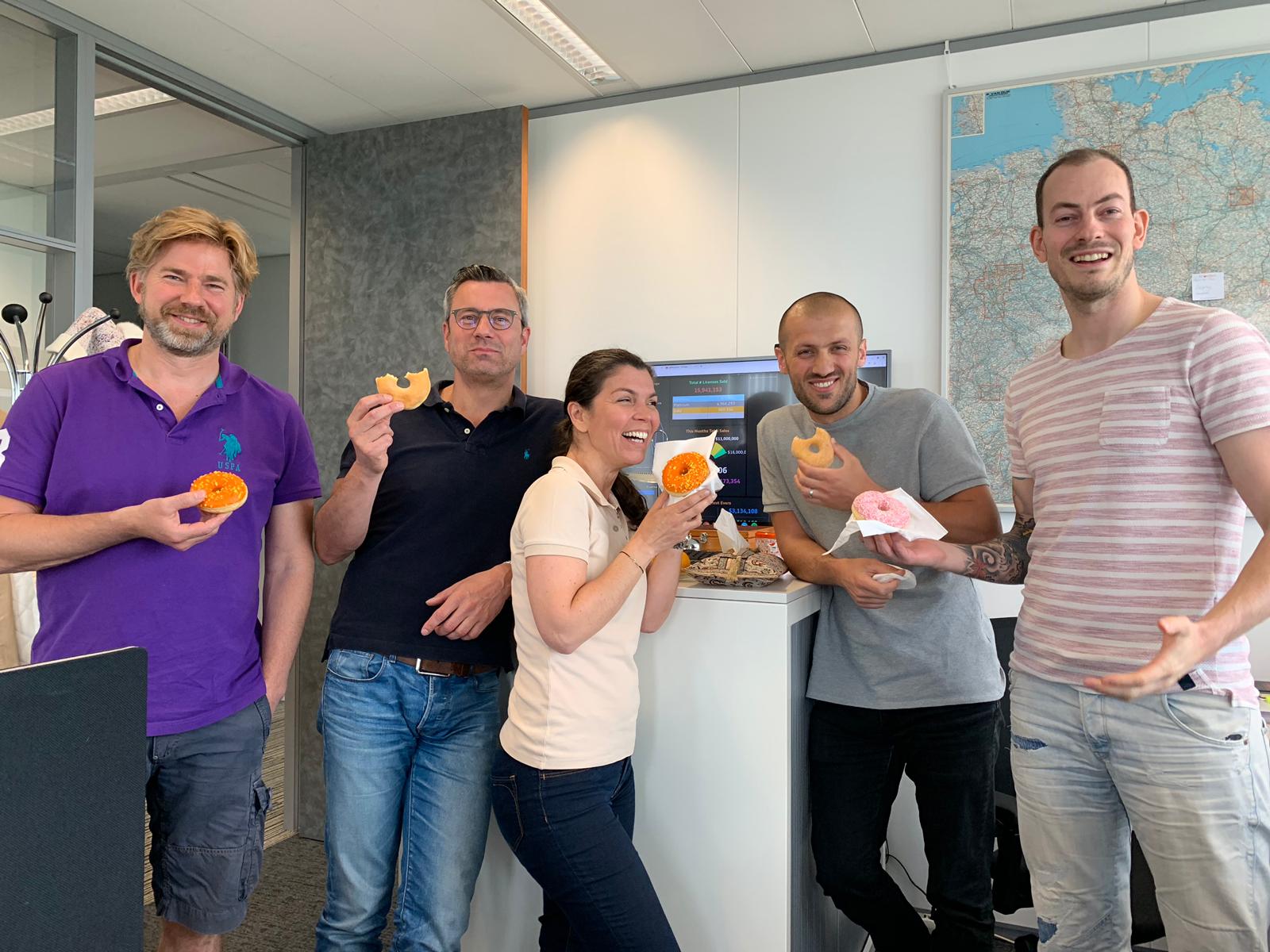 Our Netherlands office enjoys Doughnut Day.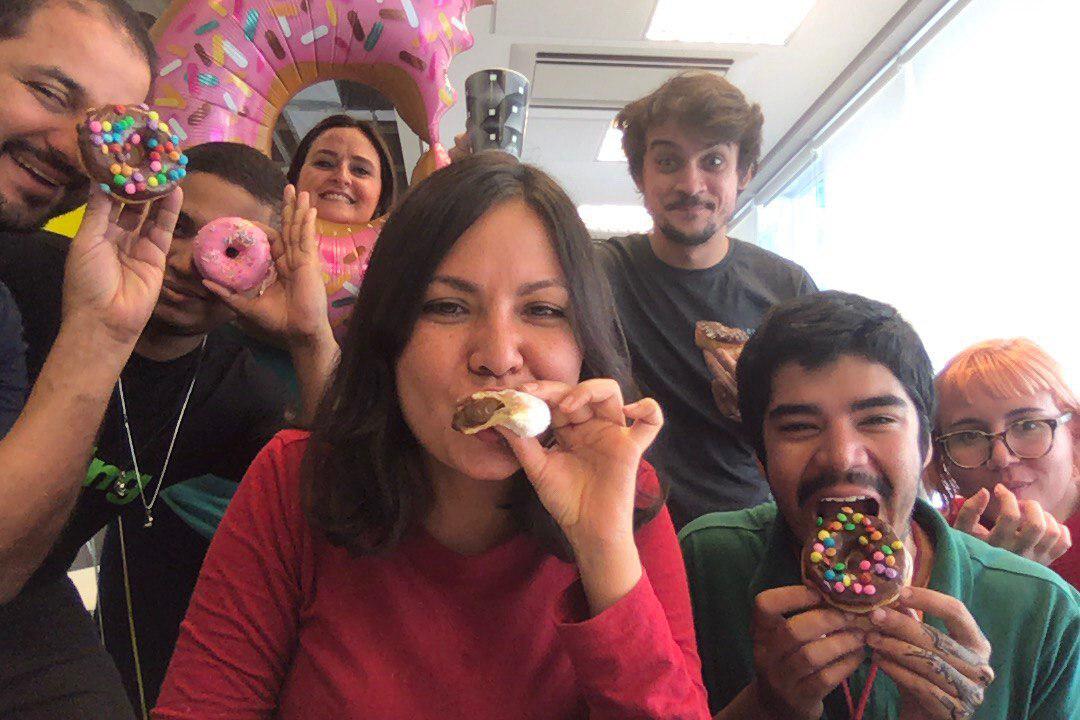 The El Pescador Knowsters were so excited to have a doughnut party!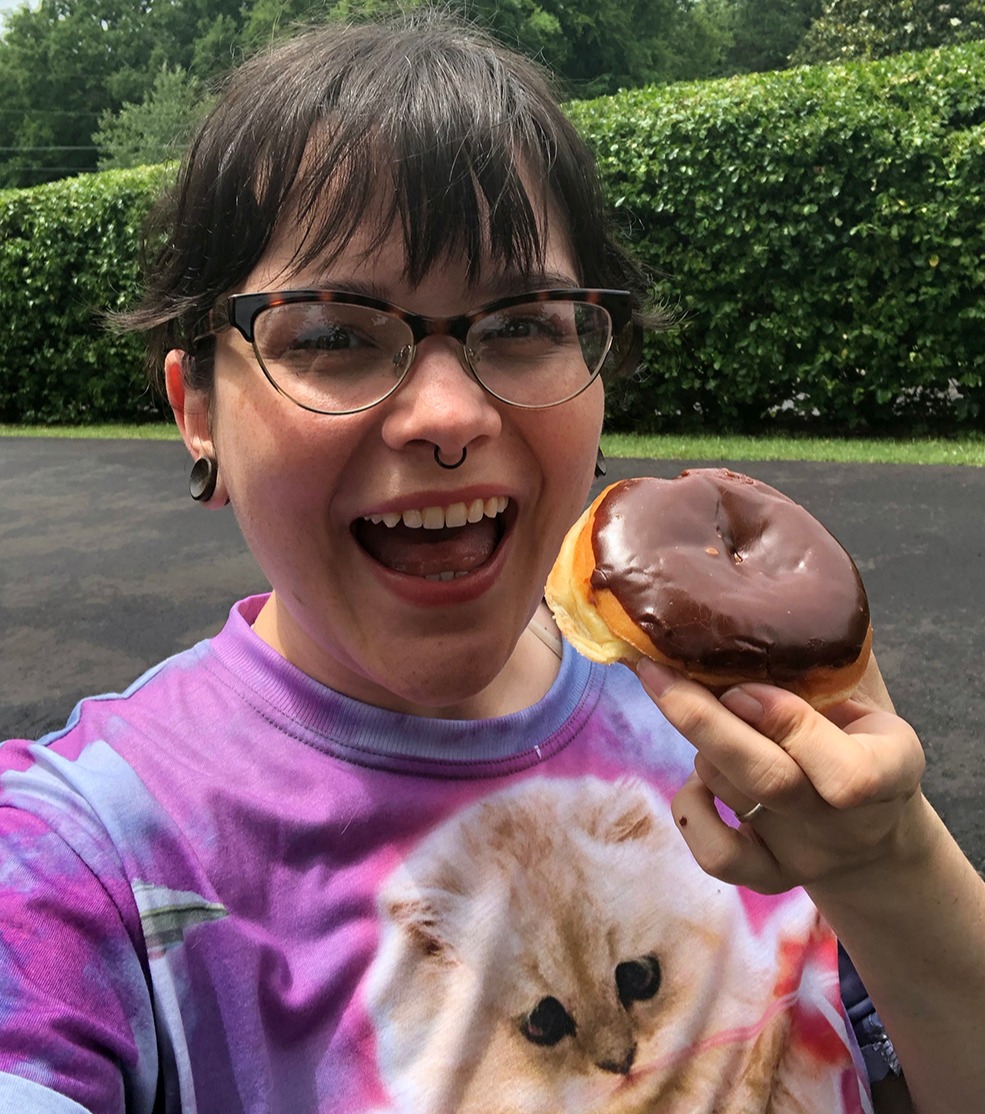 Kayley from The Security Awareness Company also took a break from work to enjoy a delicious doughnut.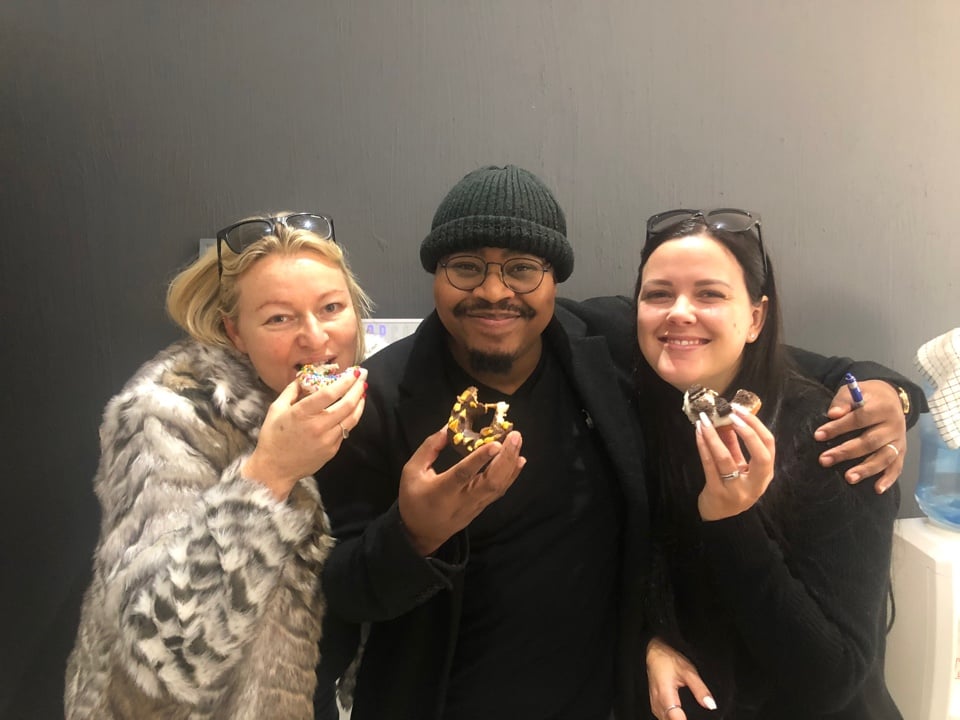 Our Knowsters from South Africa also celebrated Doughnut Day in the tastiest way possible!" We love donuts down in SA! Donuts are for celebrating and they make us happy! The more sprinkles the better," said Liza.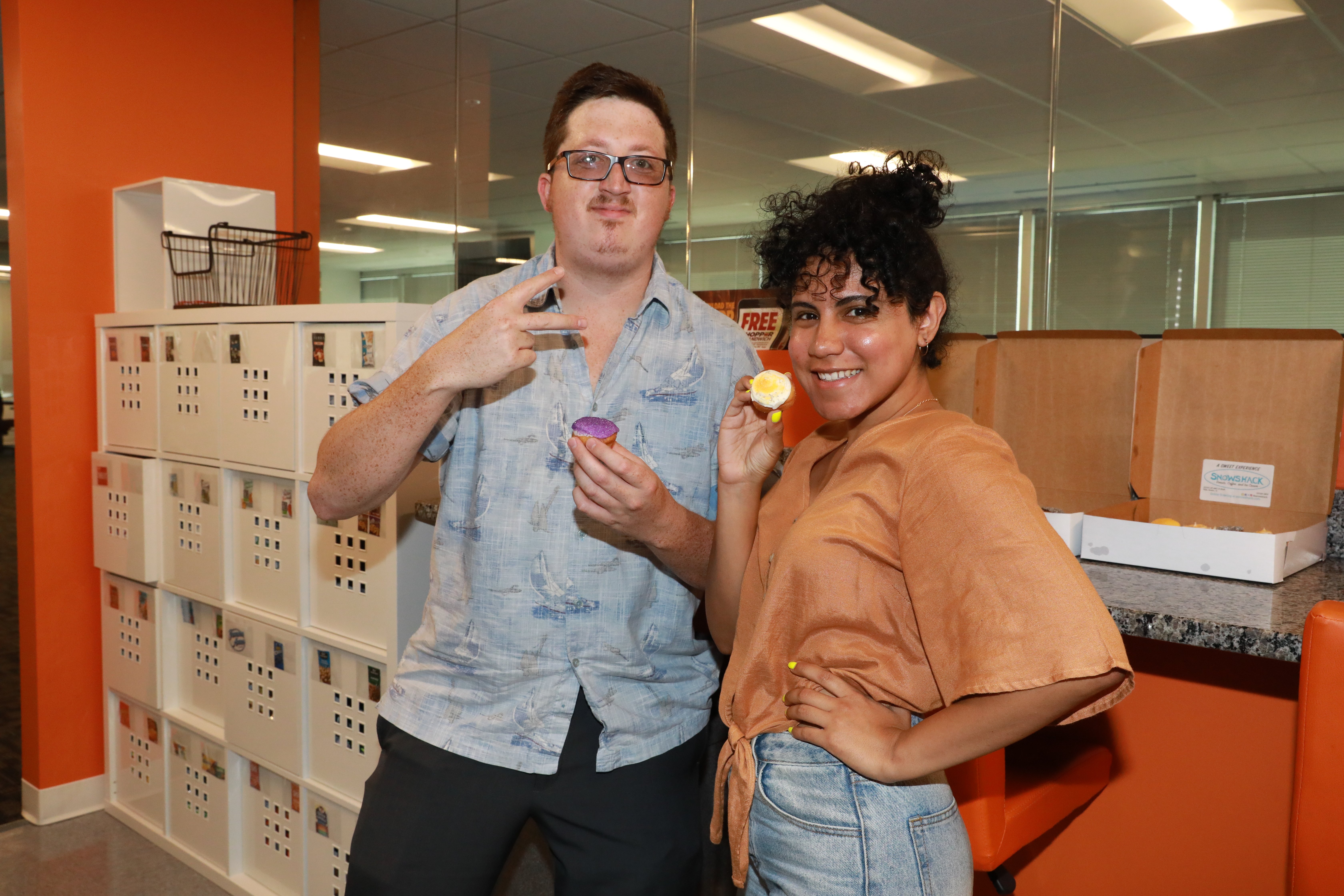 All in all, National Doughnut Day was a tasty success!
---
Interested in celebrating Doughnut Day as a Knowster?