Cue the confetti as KnowBe4 extends a very warm welcome to our Employee No. 500, Kelly Rainey!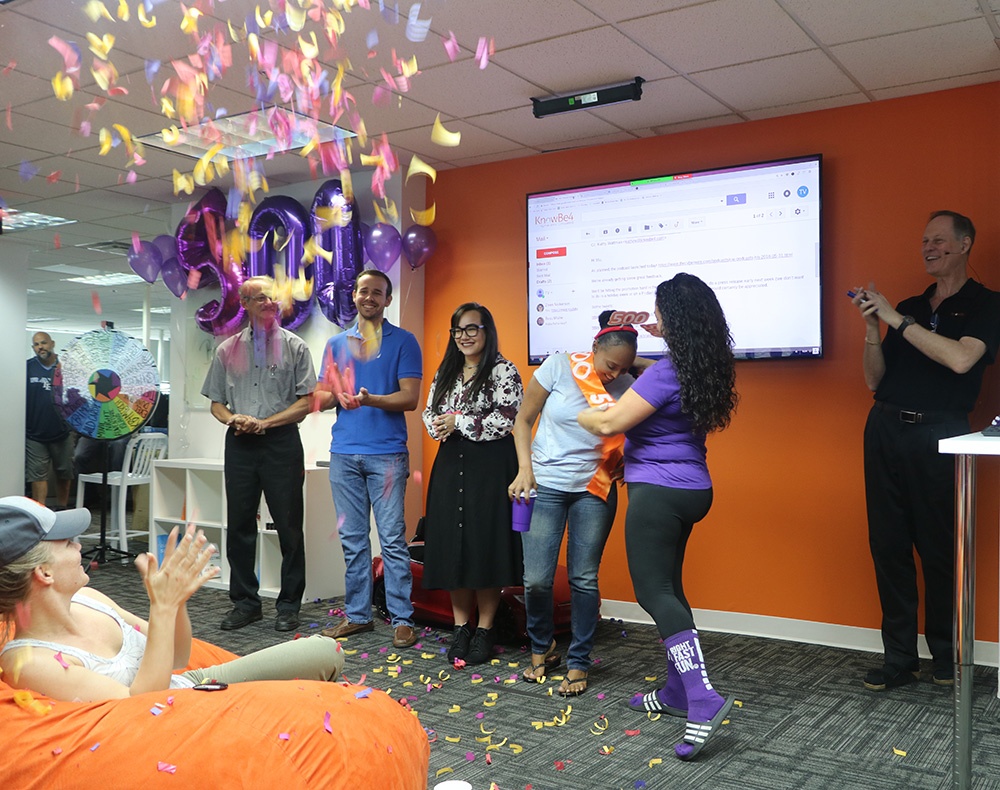 Kelly joined the Tech Support Team in June of this year as our very own Tech Coordinator.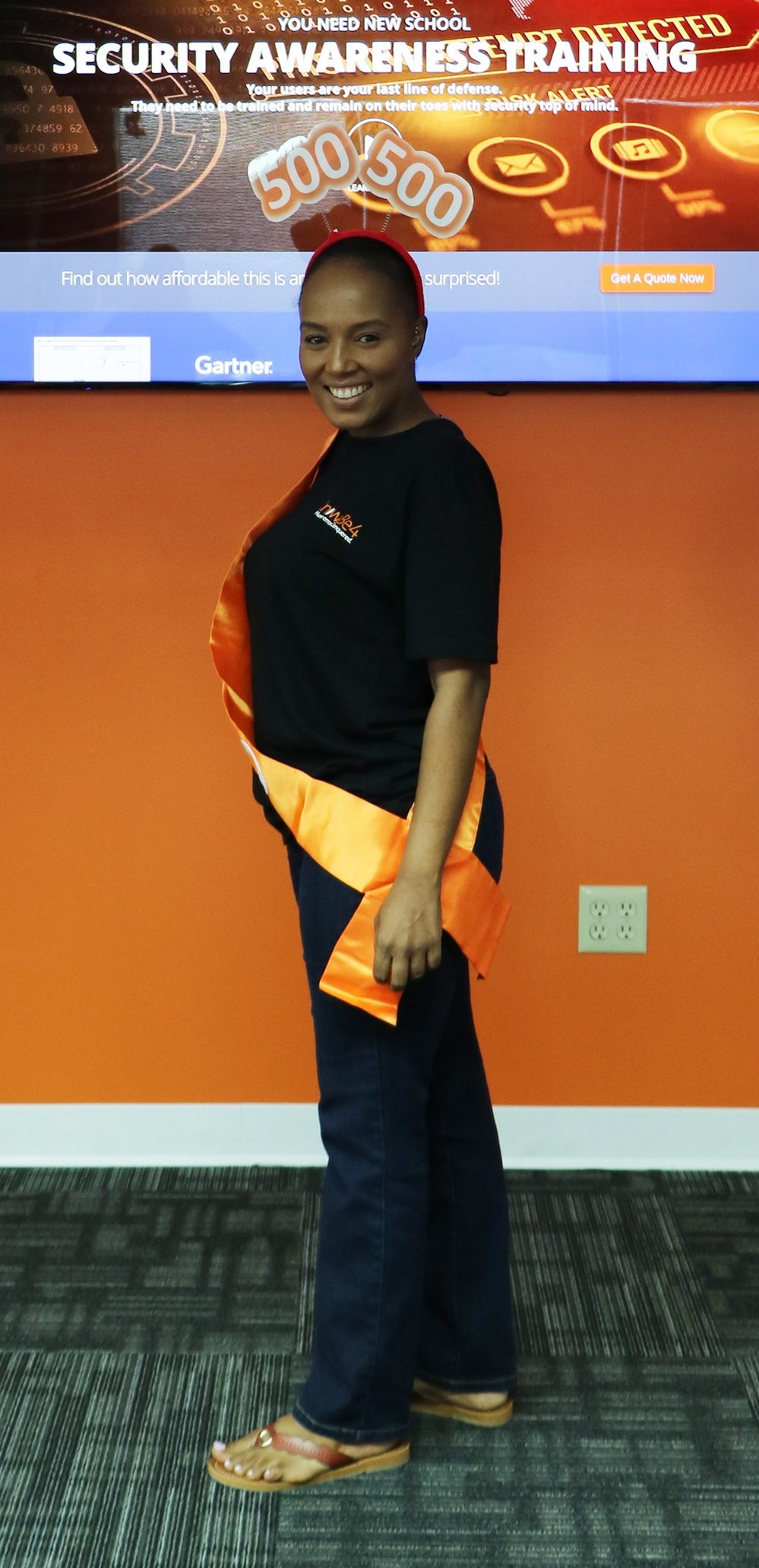 Kelly won us over with her tech knowledge paired with her wonderful customer service attitude! Kelly sure makes an excellent addition to the KB4 family!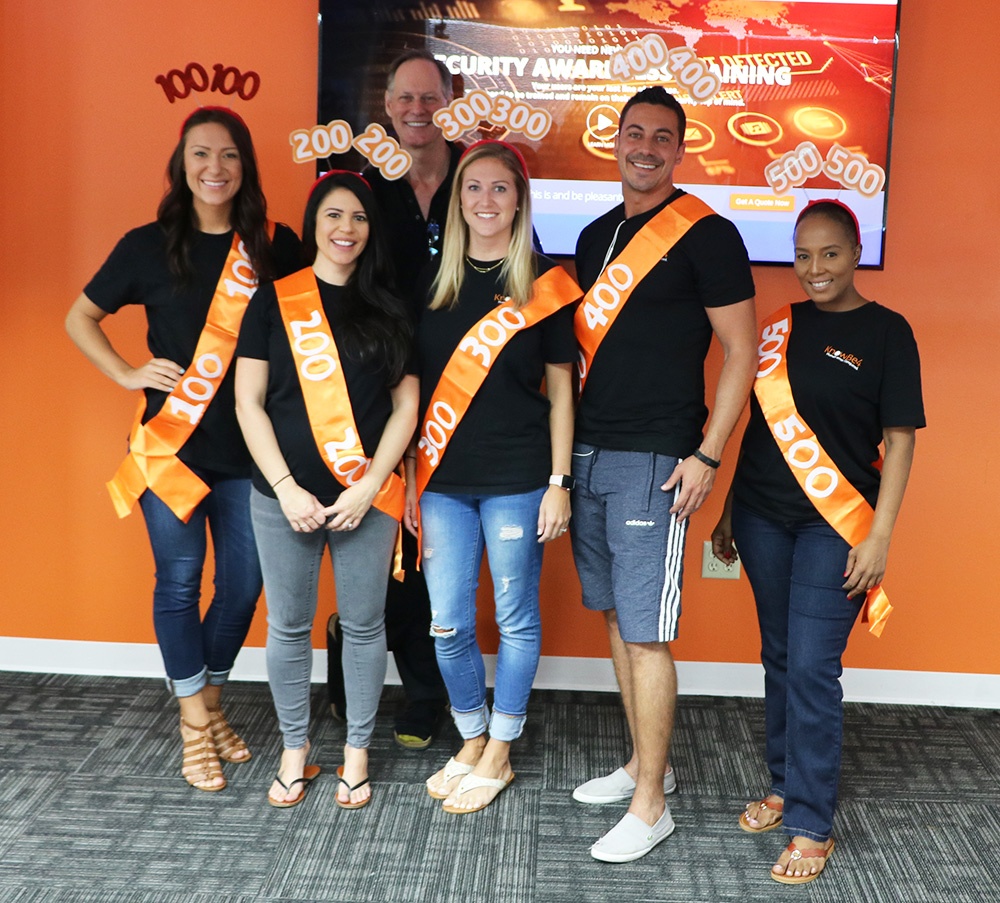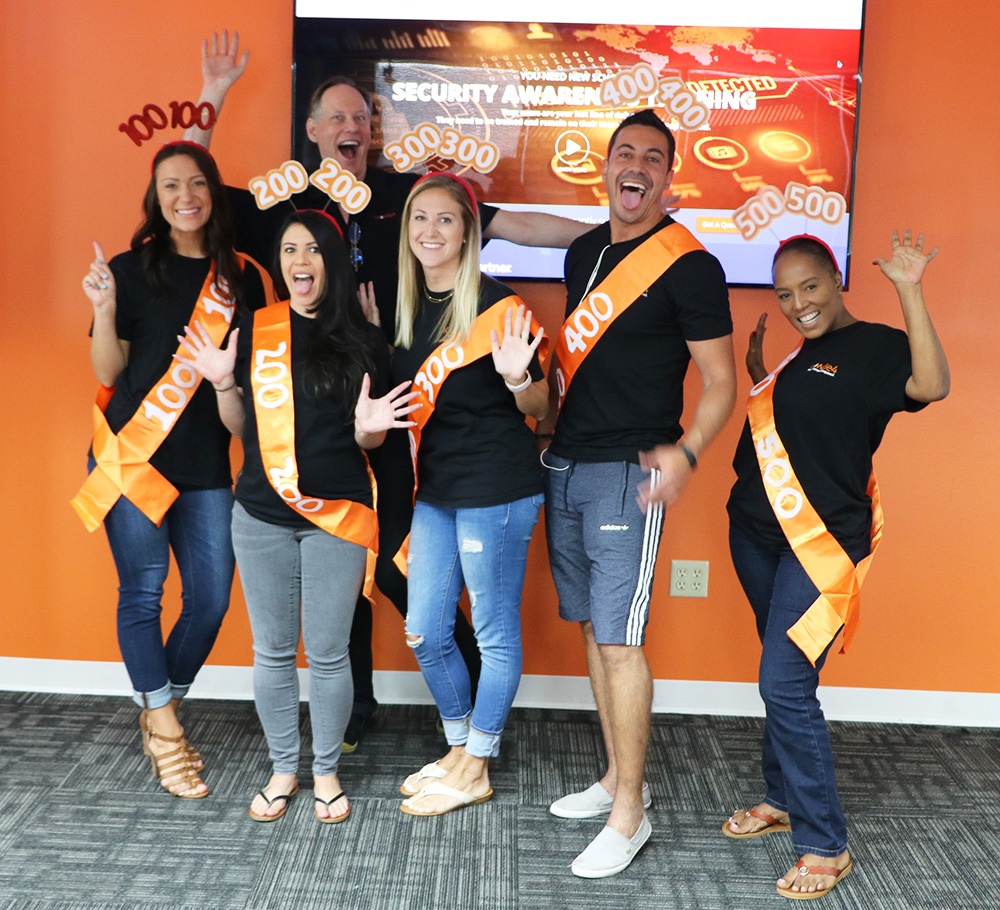 Also to join are our No. 100, 200, 300 and 400 employees as well as our fun-filled CEO, Stu Sjouwerman. We appreciate your continued dedication to this company and look forward to the growth to come!