It's always been a personal dream of Stu's to jump into a life size cake! This idea originated from the Eddie Izzard "Cake or Death" skit. What better way to celebrate the company's 8th anniversary than to have the entire KnowBe4 family gather in Station Square Park to witness their CEO, Stu, dive face first into a cake!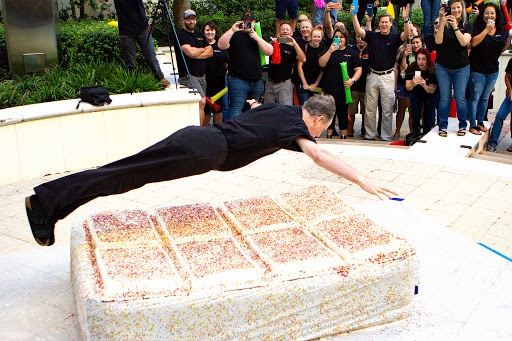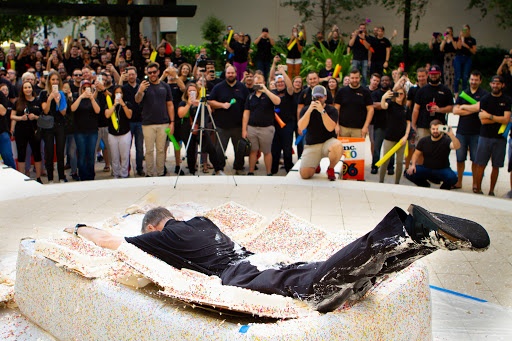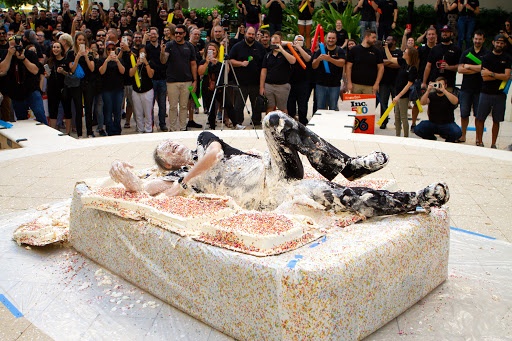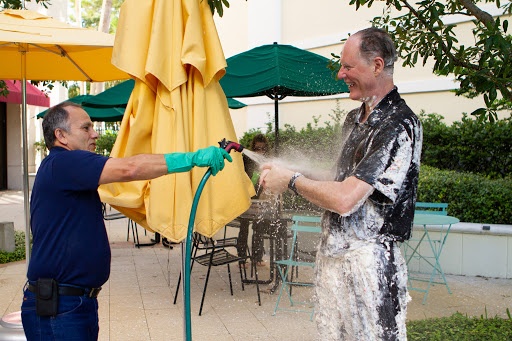 Just like any normal 8th birthday celebration, we provided all employees with everything they needed to feel just like a kid again. Goodie bags came equipped with sunglasses, a silly straw, a hand clapper, a party hat, a KnowBe4 coaster, M&M's, a noise maker, a slap bracelet, a bouncy ball and more! To add to the festivities, we even invited superhero cosplay actors and dished out desserts from a catered ice cream cart!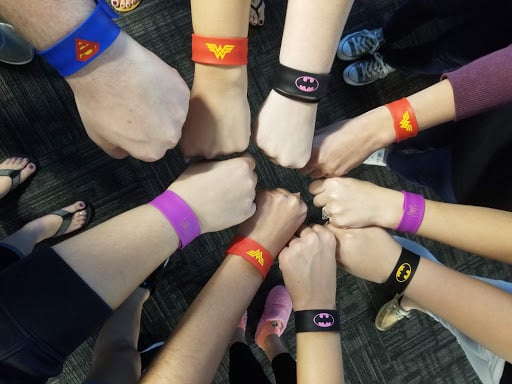 Not only did we recognize KnowBe4's 8th Anniversary but we also placed #96 in the Inc. 5000 Fastest Growing Companies in America! We are quickly moving up in the ranks, last year we placed #231, we're so excited to finally be in the top 100 fastest growing!