Since our beginning in 2010, KnowBe4 has grown rapidly. Just last week we celebrated the addition of our 600th family member! Mike is lucky employee number 600!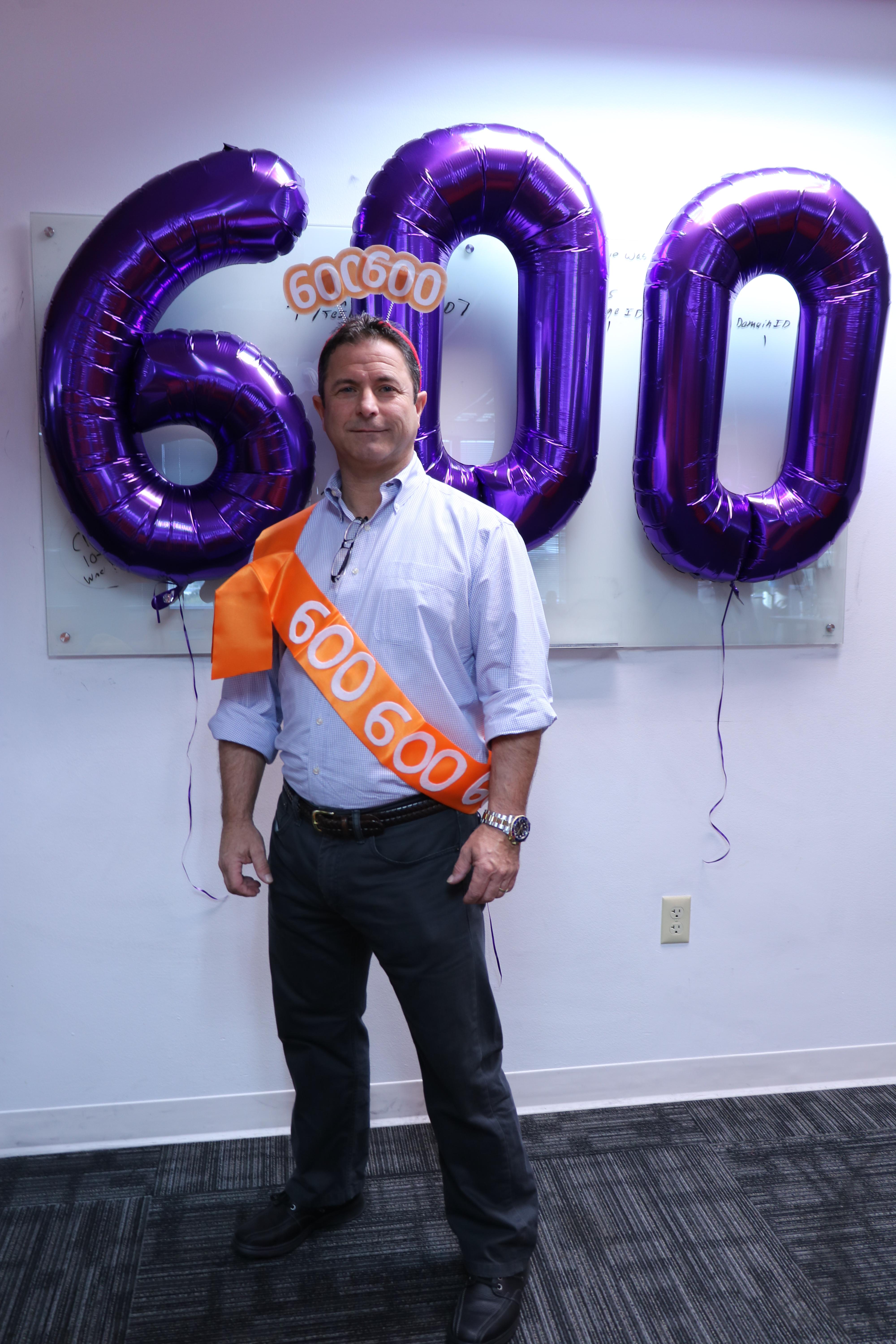 In a recent "Ask Me Anything" session with Kevin Mitnick, Kevin said "I never figured we would accelerate so quickly to be at 600 plus employees in eight years!" With every milestone addition to the KnowBe4 family, we celebrate! Each honorary person receives a sash with their number on it, a matching headband and balloons!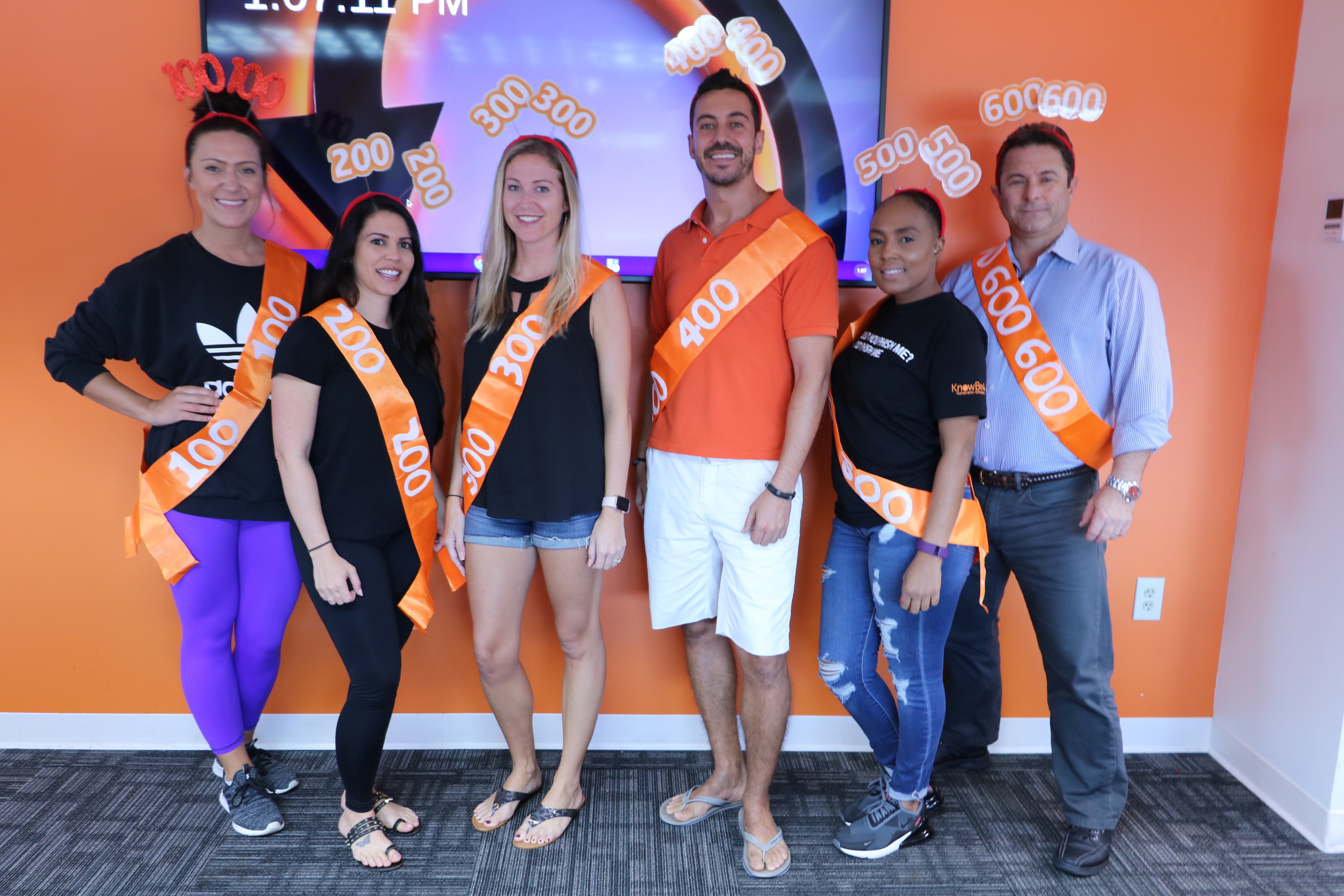 We are super lucky to have Victoria (Number 100), Sara (Number 200), Ashley (Number 300), Arthur (Number 400), Kelly (Number 500) and Mike (Number 600) in our family!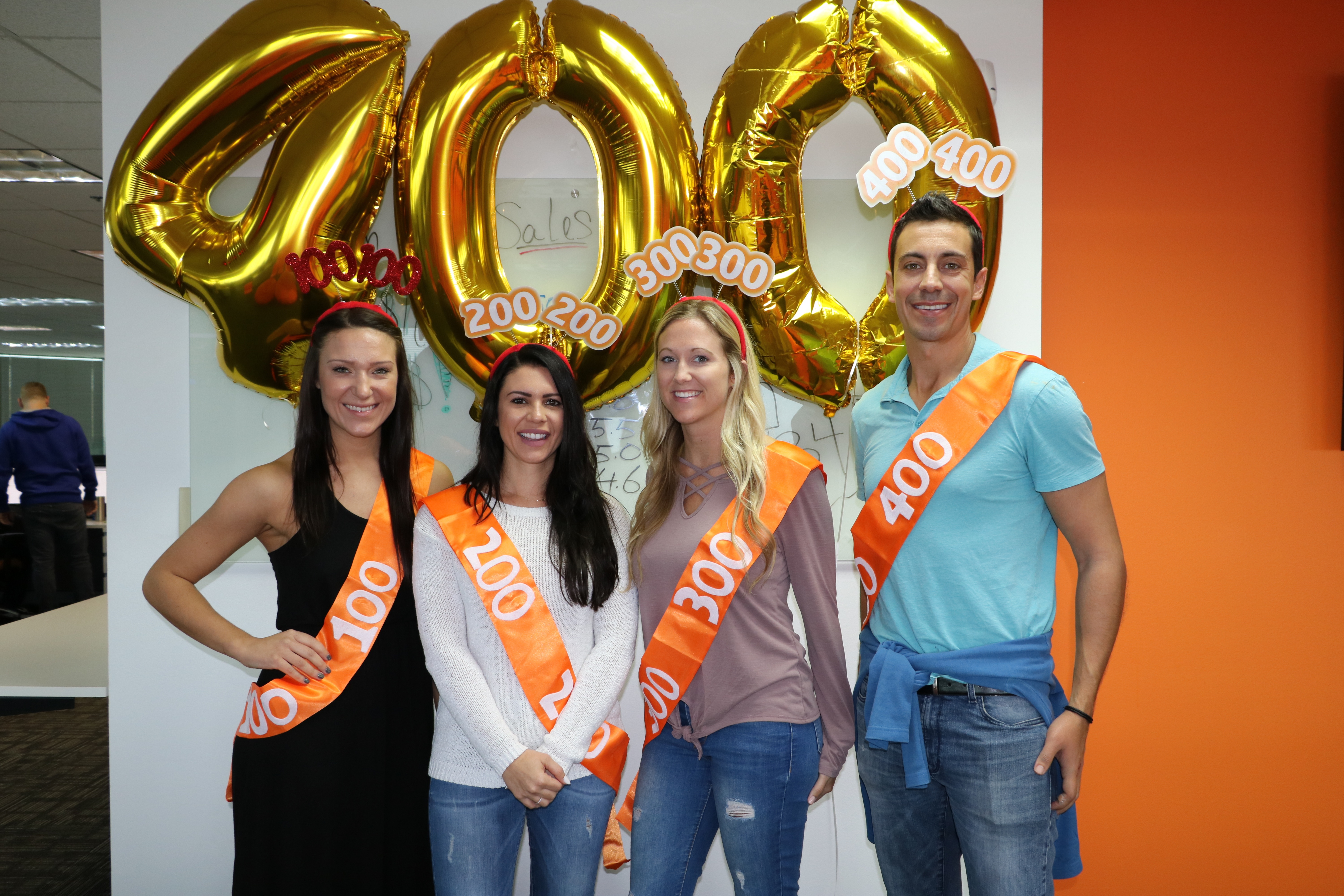 "Watching KnowBe4 grow in the past three years has been amazing! Even though we have gone through a lot of physical changes, our goals and culture remain the same, as if we were still a small company." said Rana, our 29th family member.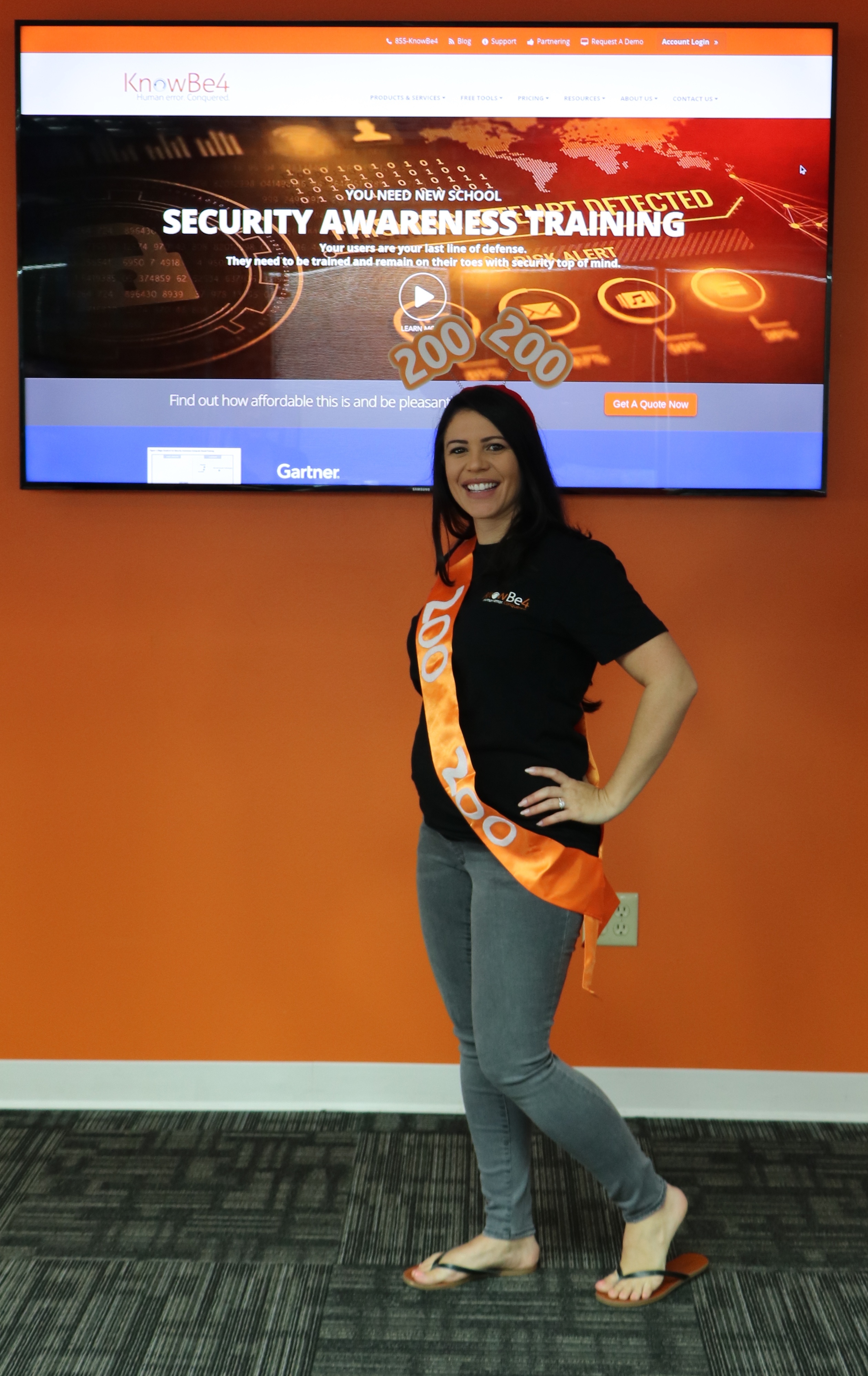 Big or small, Knowbe4 loves all of our family members. If you are looking to join the KB4 family, all of our openings can be found on our KnowBe4 website.