At KnowBe4, we believe that every individual success helps contribute to the team's success and thus the company's success. That is why we believe it is important to encourage and celebrate all victories, big and small. To recognize these victories, our teams are being treated to team outings!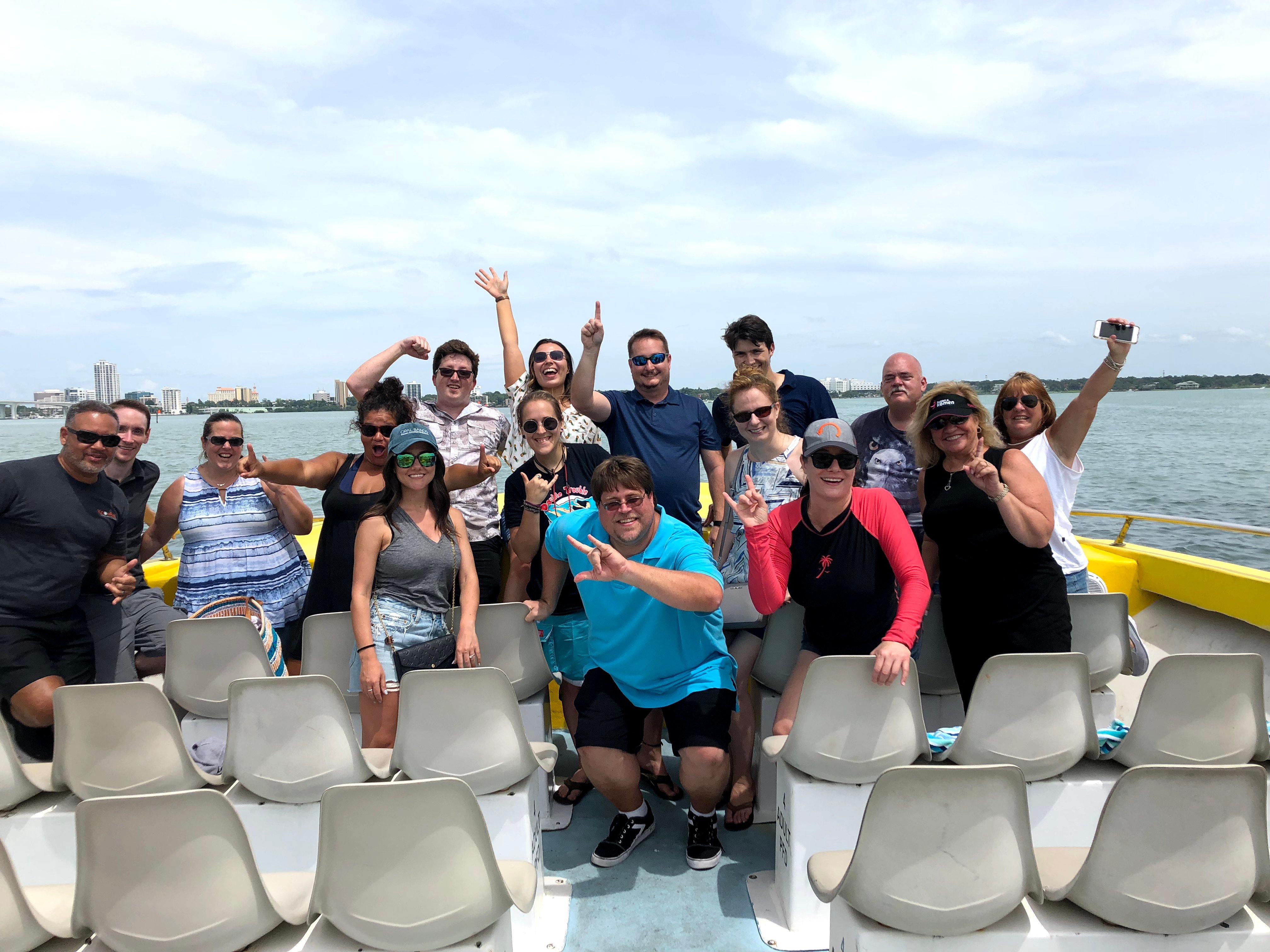 Last month our Courseware team spent their team outing in Clearwater Beach, on the Sea Screamer Dolphin Tour Boat Ride! "The coolest part about our team outing was seeing the dolphins jumping in the waves from the boat!" said Kala.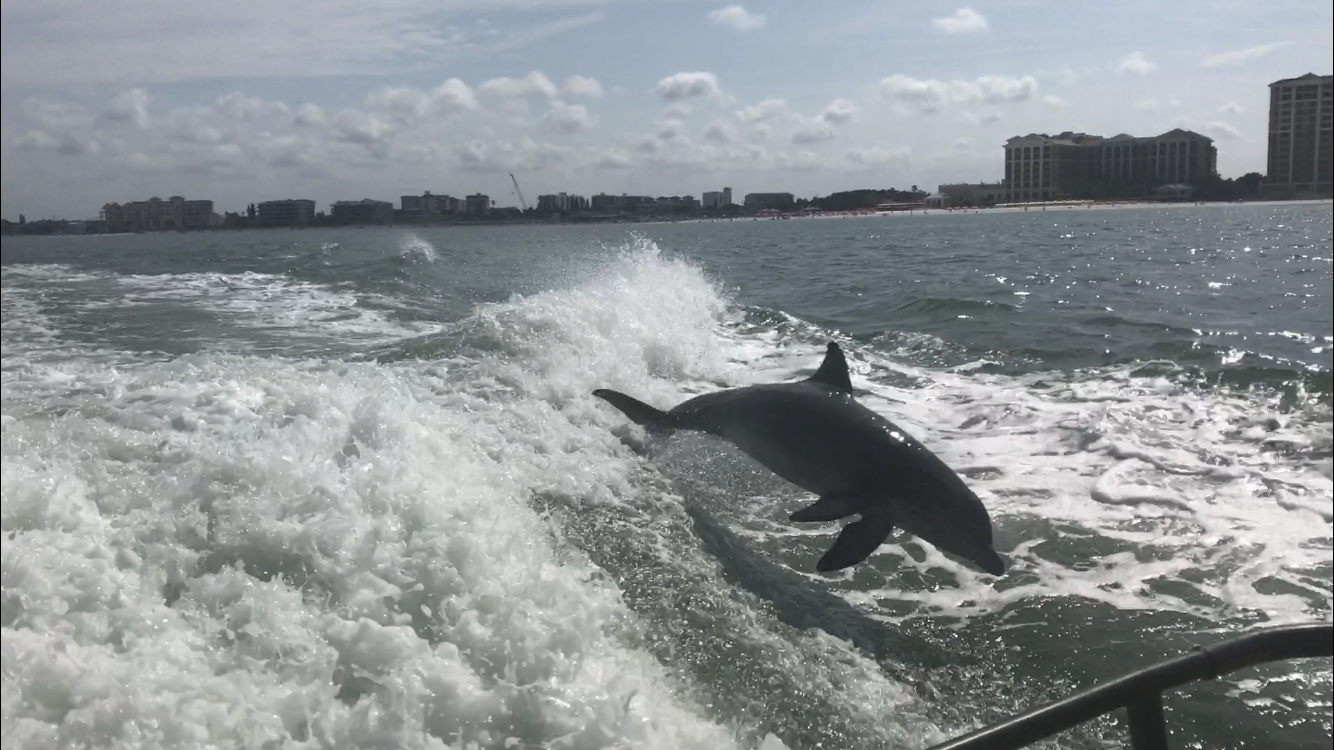 After our 20 team members from Courseware finished their dolphin excursion, they enjoyed lunch at Opal Sands SandBar restaurant!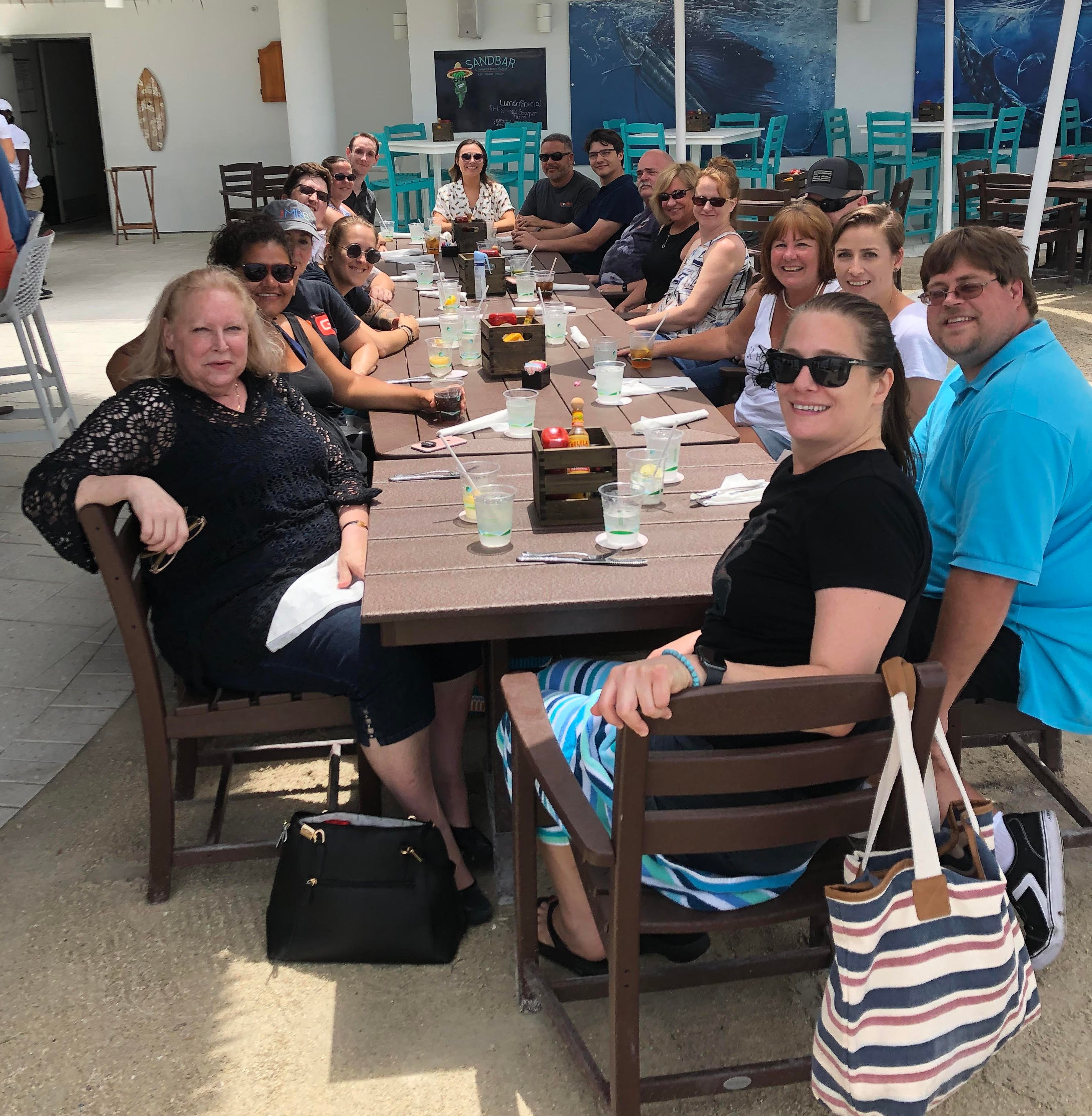 Our Recruiting team also had their surprise team outing on the Sea Screamer to celebrate breaking their highest recorded goal! They were surprised with the outing by Drew, our VP of Expansion. "I think the highlight for me was the moment of the surprise itself. The plan that morning was that we were going to 'accept an award' near the beach and had to wear beach-themed clothes. When we all came together and Drew finally told us what we were actually doing everyone went nuts and was so excited," said Matt.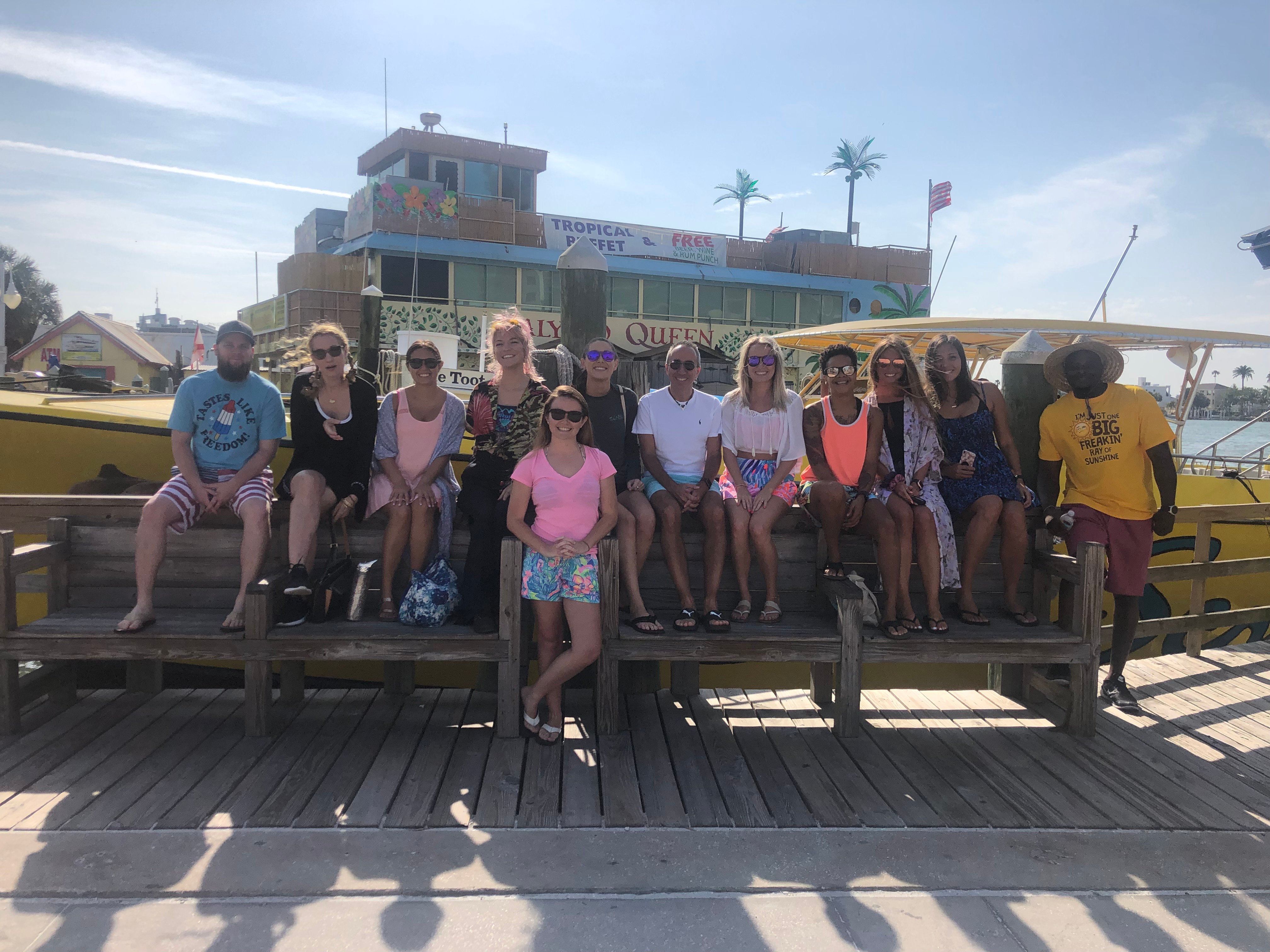 After their boat ride, the Recruiting team headed over to Frenchy's Rockaway Grill for a team lunch!
In addition to celebrating our victories, this month all 70 team members of our Finance department will be going to Top Golf for all the hard work they put in!
---
Want to join in on our team victories?