One day Pam and Tim found a $1 bill on the kitchen floor. Tim left a sticky note saying "Found on kitchen floor" on the dollar and placed it on the kitchen counter figuring that someone would realize they dropped a dollar and claim it. The next day there was a new sticky note next to the dollar saying "we appreciate your honesty #kidsgottaeat". A day later someone added a dollar to the original and wrote "It doubled!" and so it began...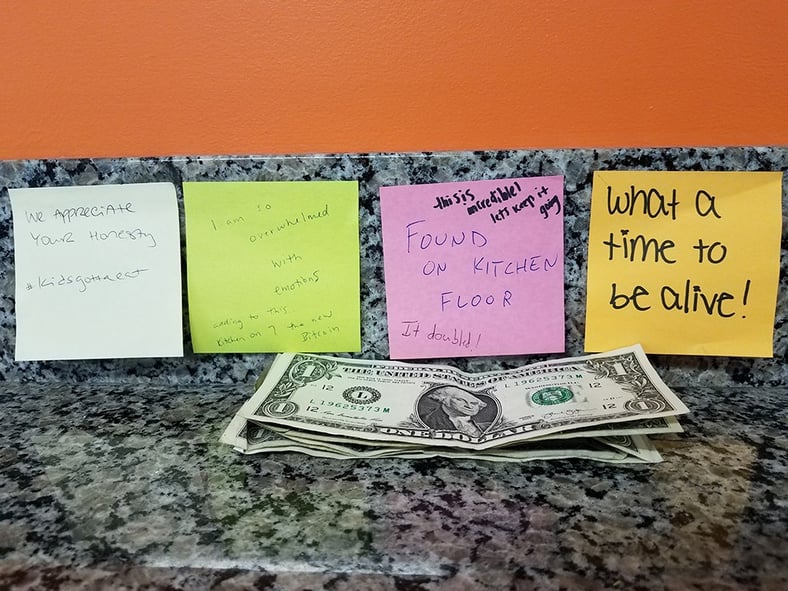 The pink note started it all! As you can see, the number of sticky notes and cash started to grow exponentially from there. "This is incredible! let's keep it going". While brainstorming what to do with this money, our very giving and spirited employees got the idea to put any money raised toward a local charity.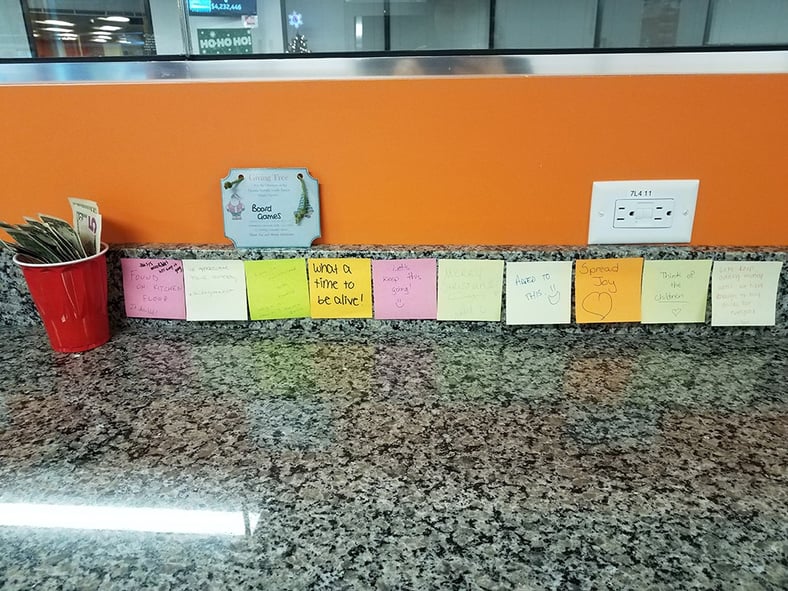 The total raised came to $35.72 and to think it all started with a missing $1 on the floor!
As it turns out, Grahame's Gourmet Cafe was supporting Safety Harbor Police Department's charity to give gifts for children on Christmas day. All money raised was put toward board games to add to this charity.
We love that you all took something small and unintentional, turned it into a fun game that ended in smiles on Christmas day. Whether it's raising security awareness or raising money for charity, we sure know how to have fun with it!