The KnowBe4 family celebrated the holiday spirit with a catered lunch in a beautiful sit down dining room setting. We transformed our usual City Hall into a Banquet Hall!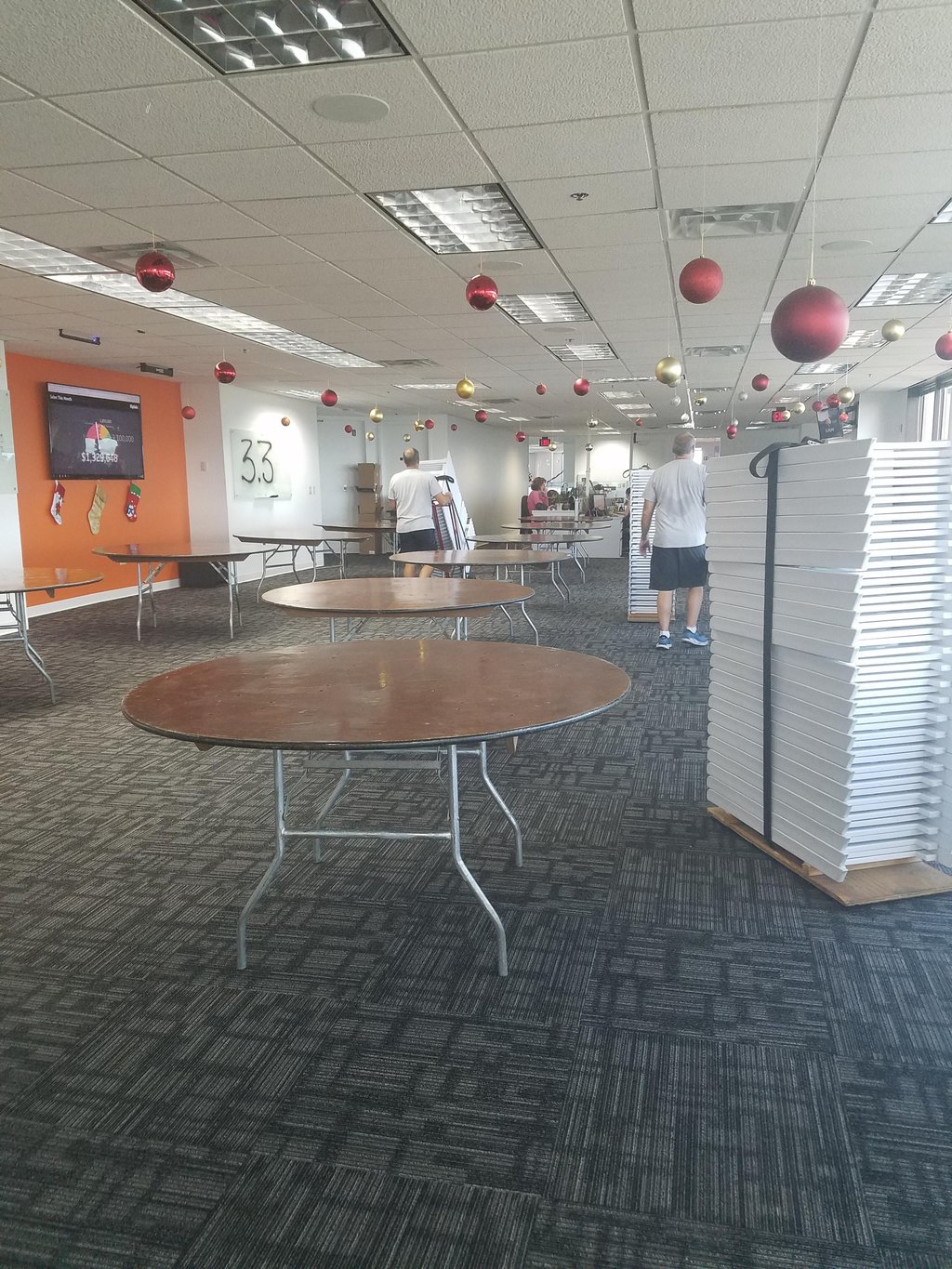 Normally filled with bean bags, chairs and orange ottomans it quickly turned into an intimate dining space with the help of our new friends.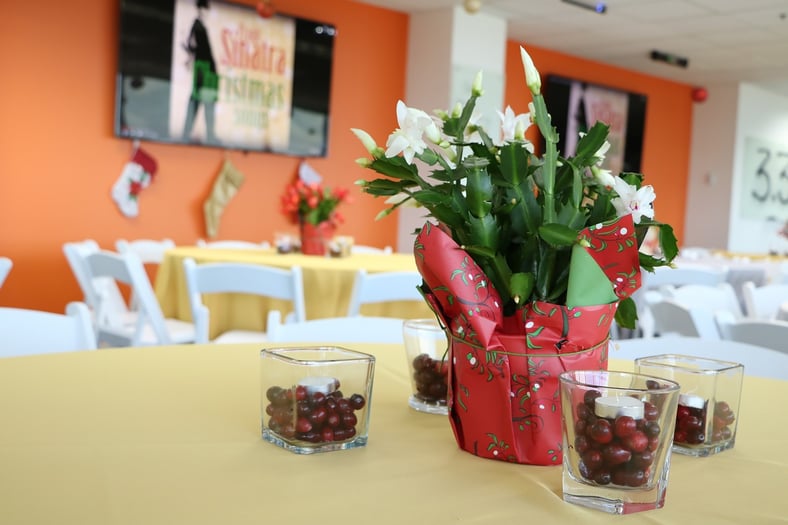 The tables were then completed with Holiday Cacti and lit candles floating on cranberries for center pieces.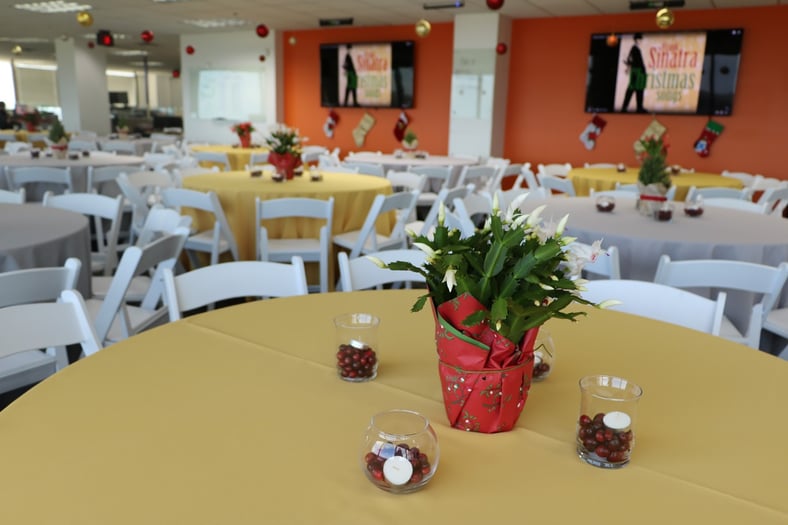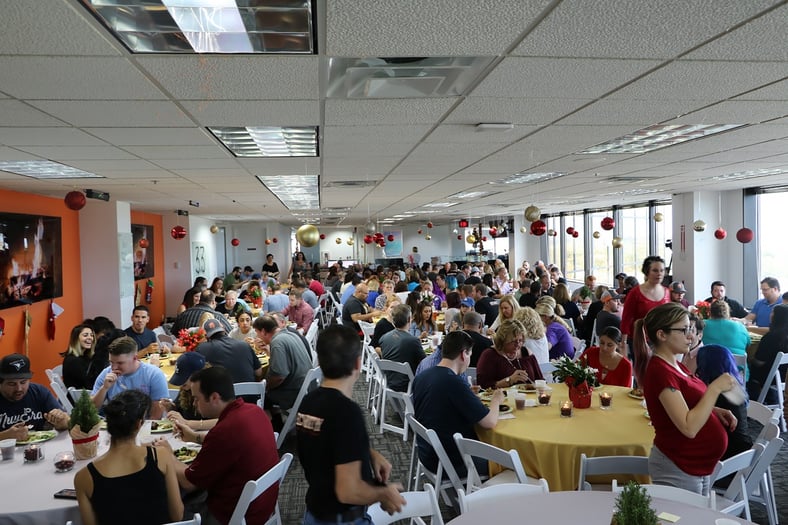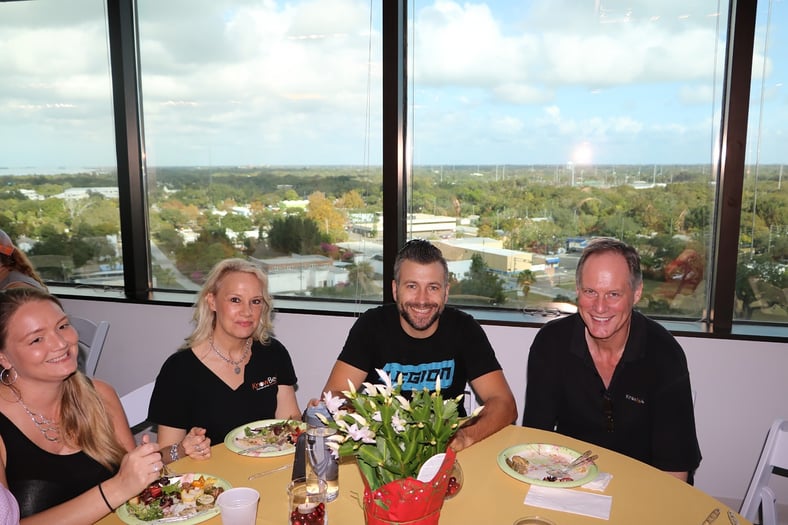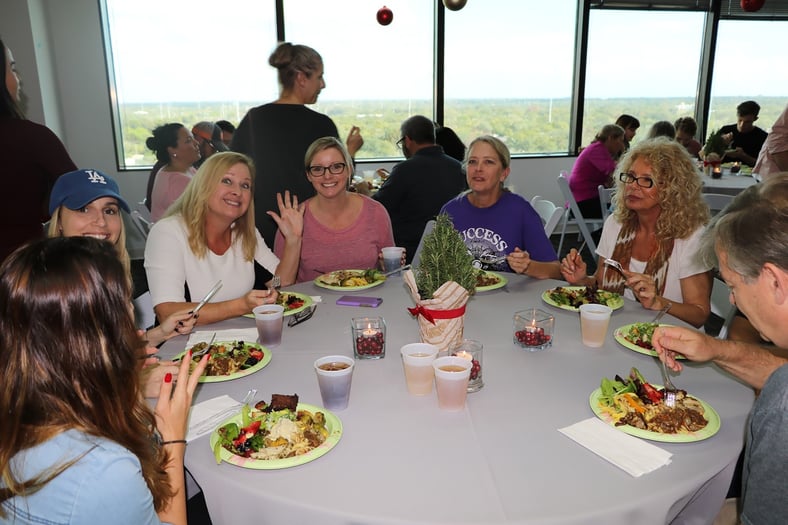 Overall it was a wonderful mid-day break to spend celebrating another great year together.

Next year we'll need a whole new space just for us all to fit! What can we say? With year over year growth, and so much more to be done in the coming year, we are just getting a little too big for our City Hall!!