As everyone knows, the Winter holidays are the coldest in the entire year! So that's why this year for the holiday season, Knowsters were treated to a holiday carnival and custom made hoodies! Even though our Knowsters in Florida won't be feeling the chill, the Knowsters in the UK, Germany, Netherlands, South Africa and Singapore will be nice and cozy in the new hoodies!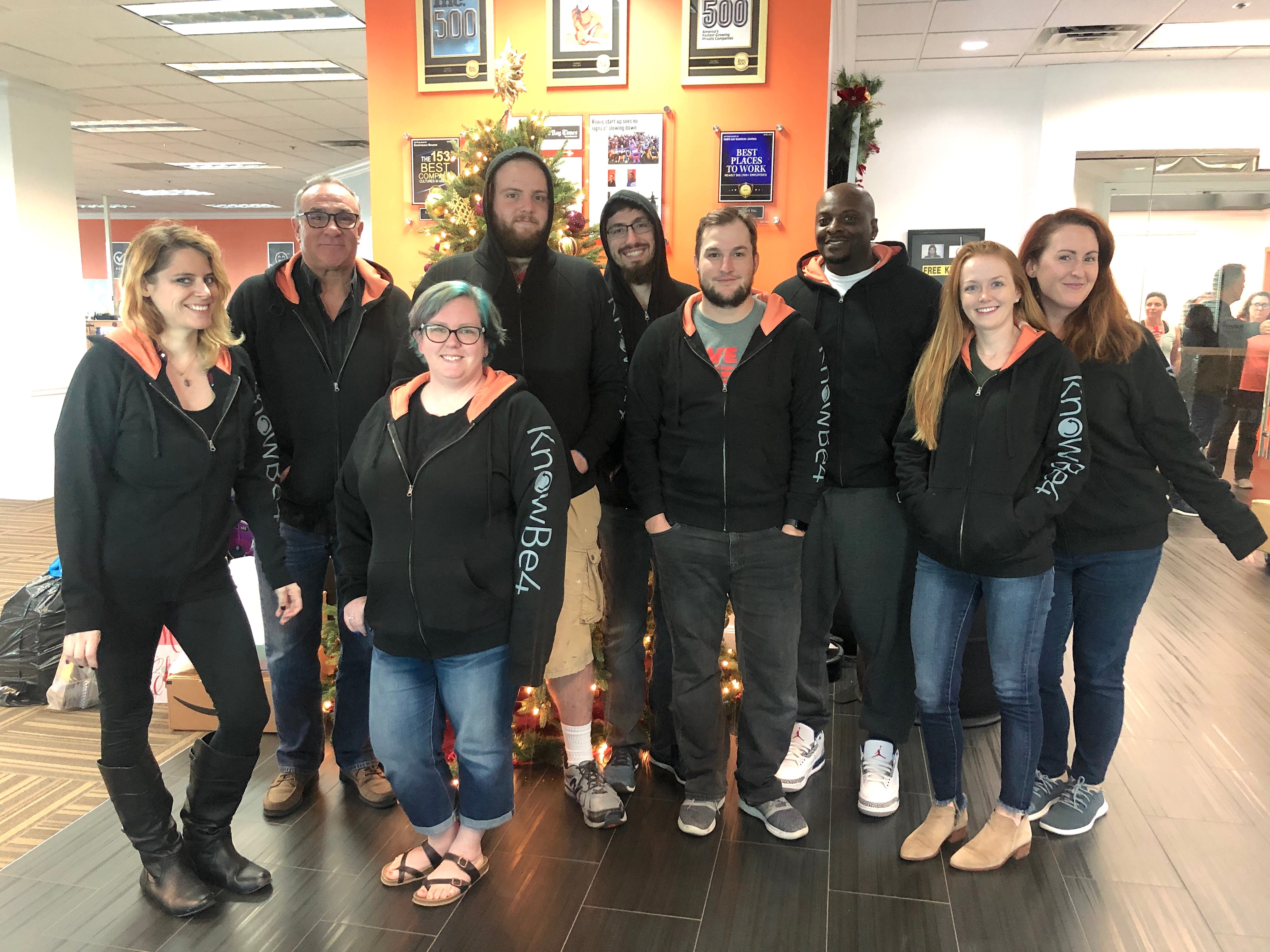 The hoodies feature an orange hood with the KnowBe4 logo on it.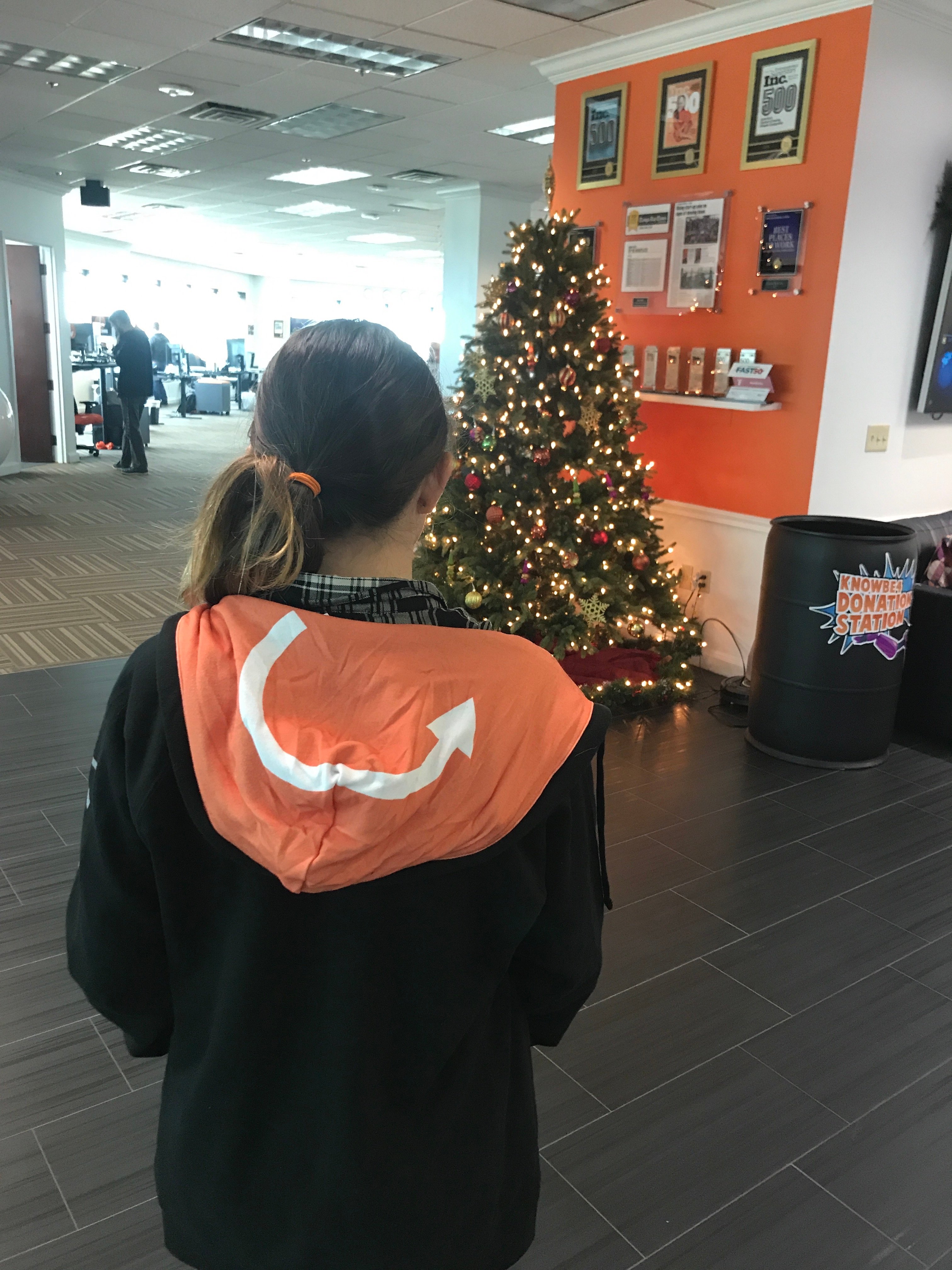 On the left arm, KnowBe4 is printed down the side.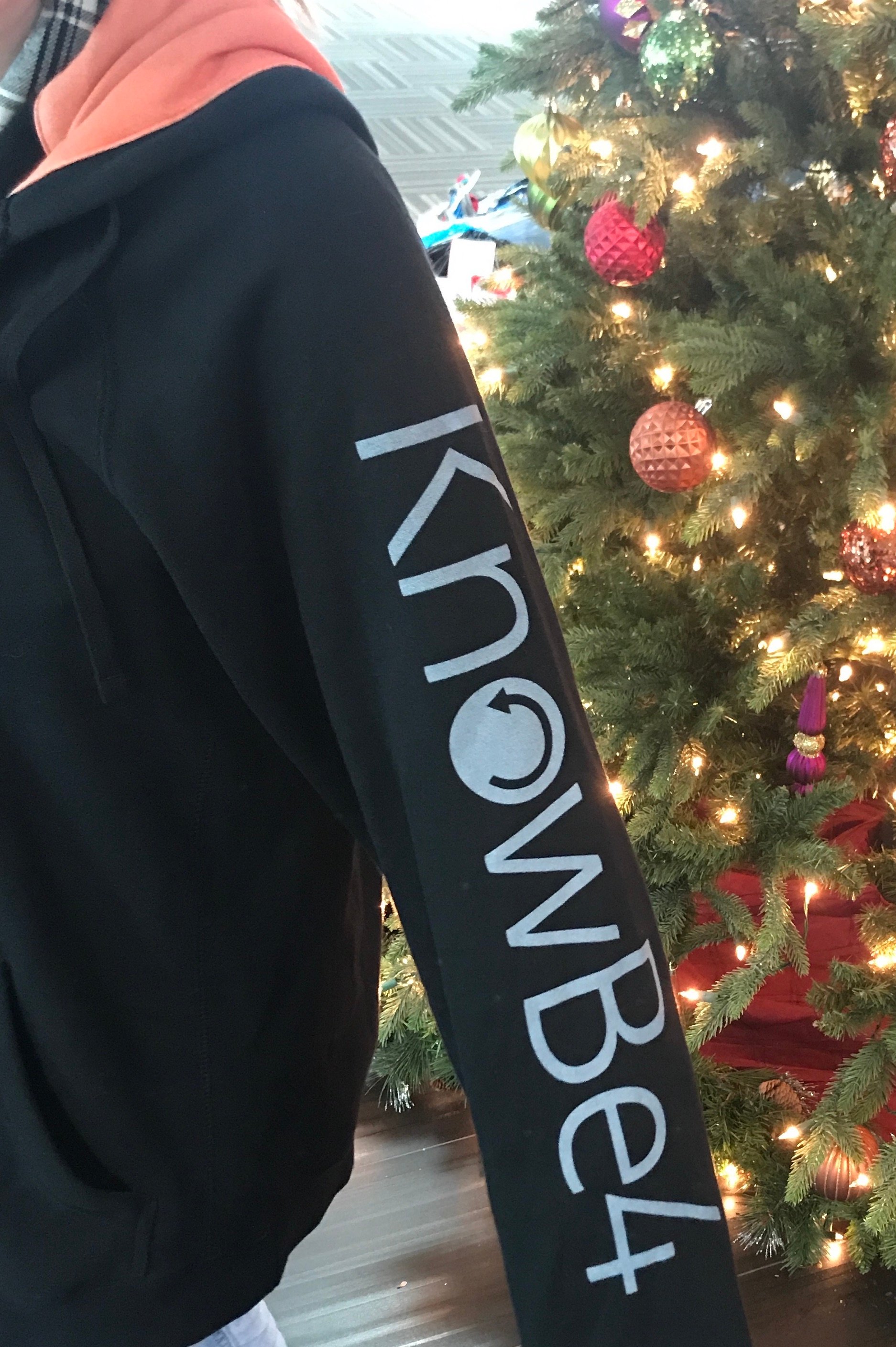 In all, the hoodies were a huge hit! The Knowsters really love their KB4 swag and representing our amazing company! "The hoodies are so soft and cozy! I love the awesome design with the hood!" said Kelly. From everyone in the KnowBe4 family, Happy Holidays! Stay Cozy!