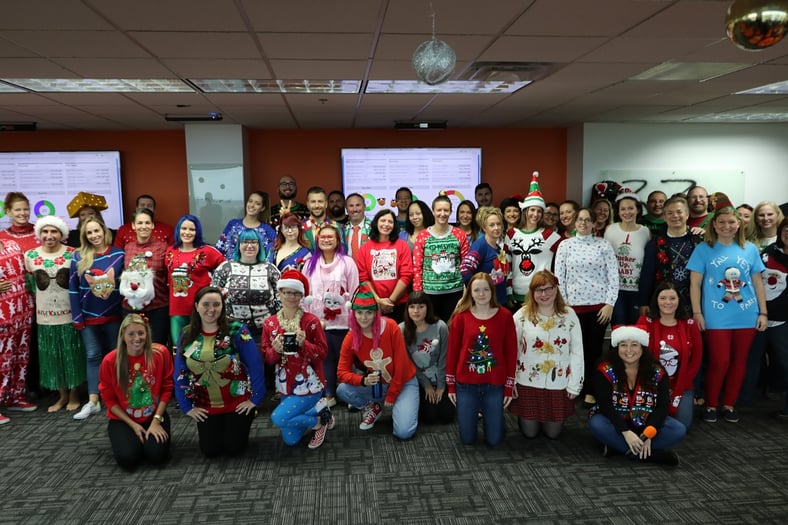 We all got together to celebrate another great holiday themed event, an Ugly Sweater Contest! In our morning meeting, there was much fun to be had looking at all the hard and dedicated work we put into our holiday get ups.
Contest winners:
1st place winner and deemed the most "Overall Ugly"…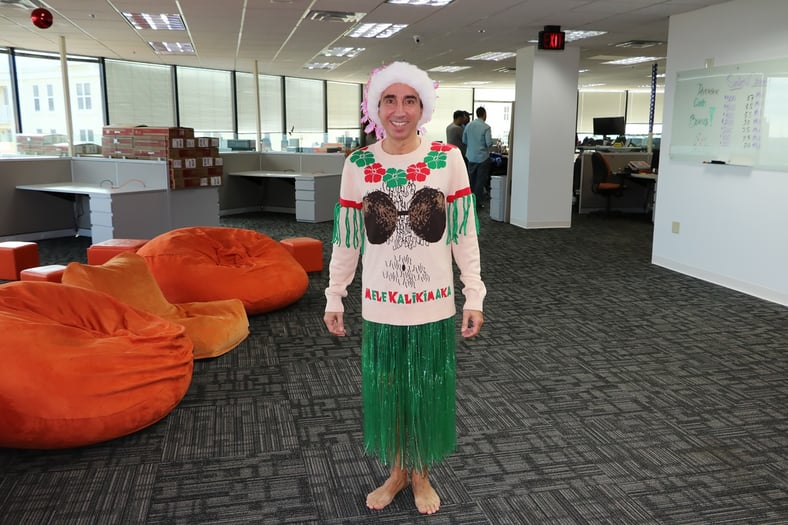 Drew from HR by a landslide, with his lovely Melekalikimaka themed sweater skirt combo!
Most Creative Ugly Sweater goes to....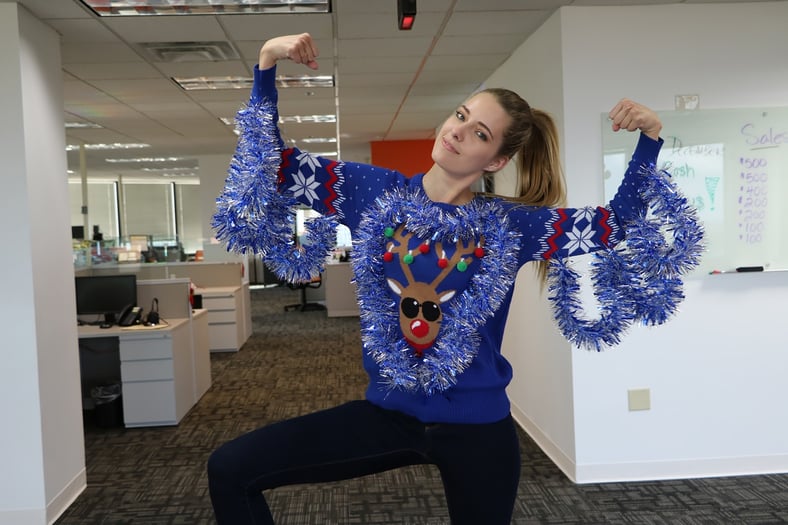 Jessica in IT with her hand-crafted beauty!
The Beyond Ugly award goes to: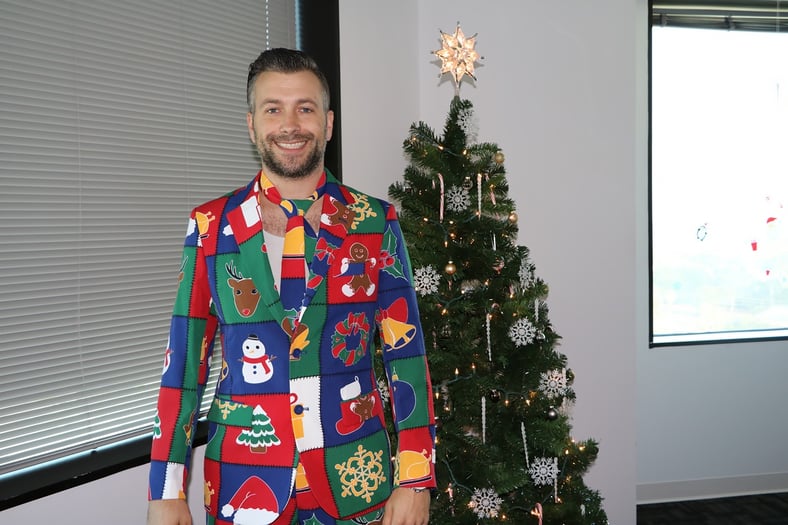 Dane from Enterprise with his three-piece ugly sweater combo.
We have a tie for Most Original…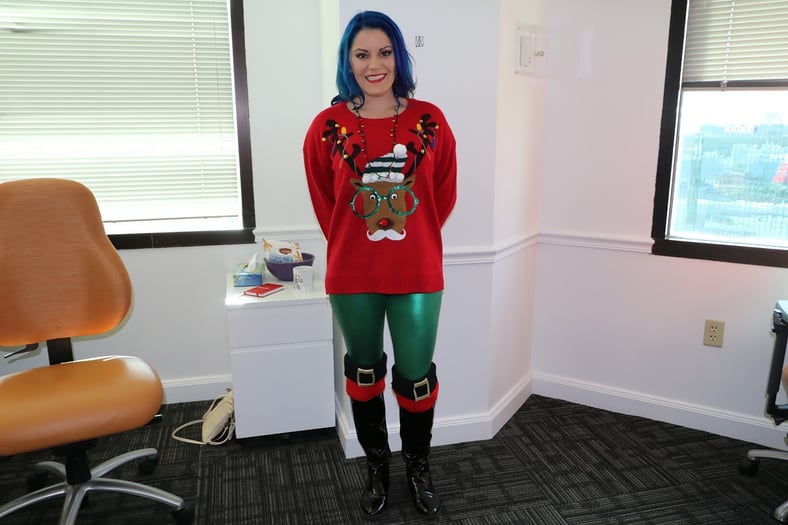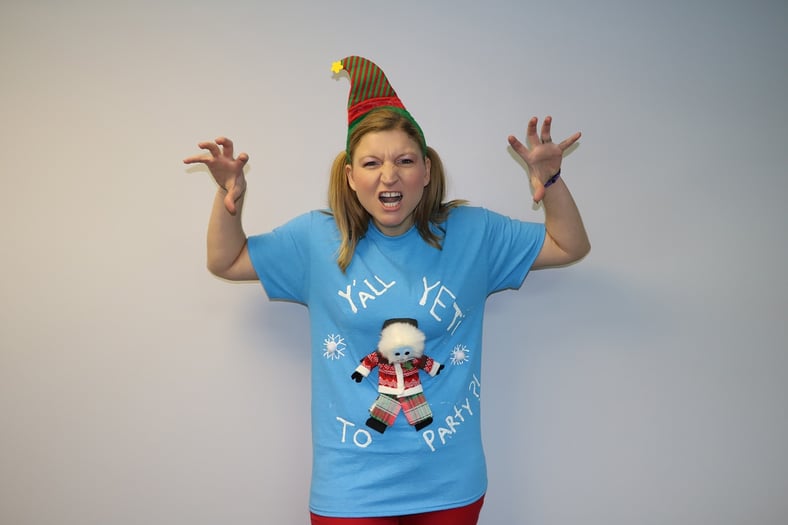 Sarina from Channel and Kelly from the CSM team put together great holiday themed attire.
And finally our Funniest Award goes to....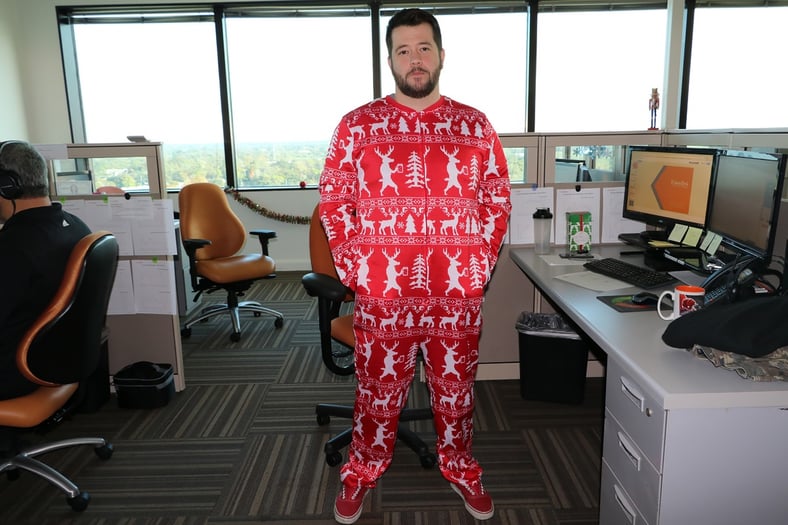 Mike from Sales, who won with his adult sized sweater onesie! Good Job Mike!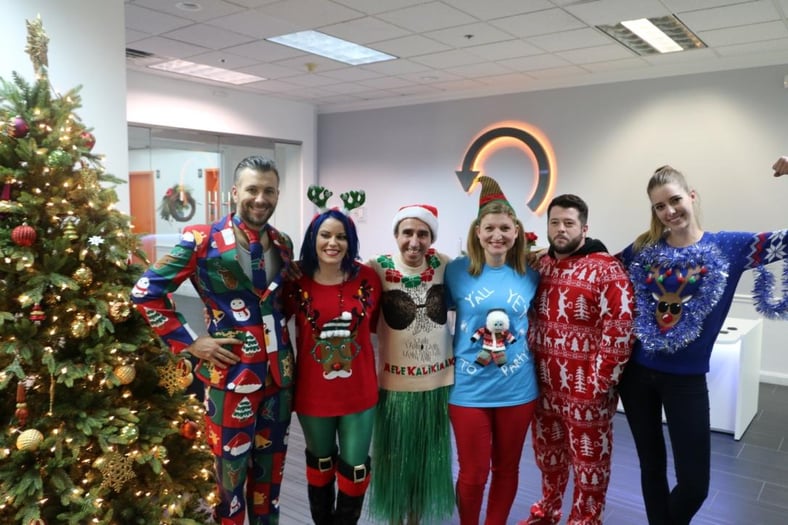 Here at KnowBe4 we had a great time turning our morning meeting into a friendly competition and the results were hilarious. Stay tuned for the outcome of our other holiday festivities, coming soon!