KnowBe4 celebrated it's 7th anniversary with our traditional Luau style Party!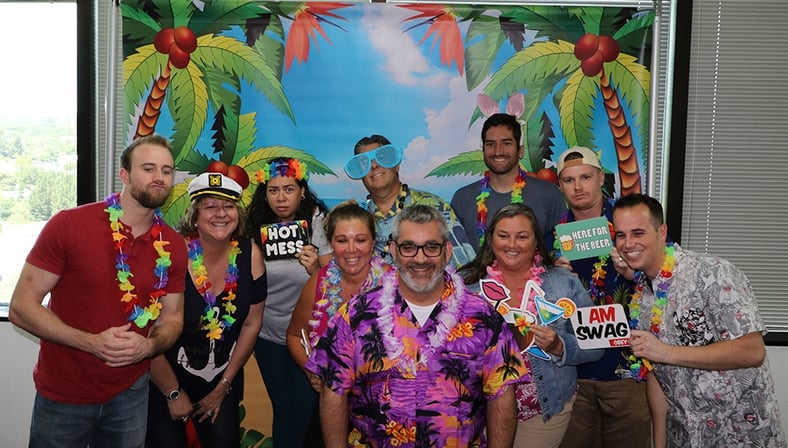 Seven years ago at 3AM, the idea of what is now KnowBe4 came to our CEO, Stu, after he woke from a dream. After several sleepless nights of evaluating his former business, Sunbelt Software, Stu realized what needed to be done. Hackers attack people, not computers, so Stu started KnowBe4 to train computer users everywhere to "think before you click!".
From sketches to concept designs the wheels were turning. From one floor to three floors (and counting) all 330+ of us are so happy to be here together celebrating such a major milestone in KnowBe4's history!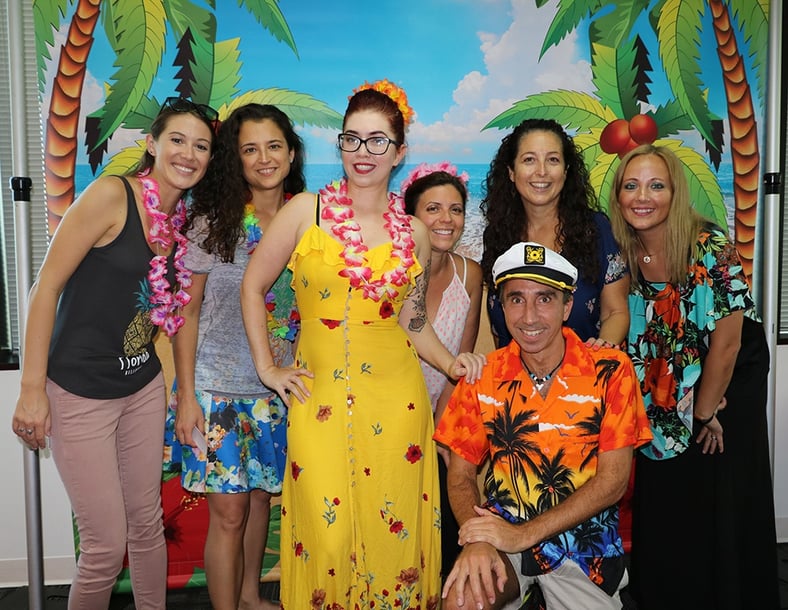 Everyone came dressed in their favorite Hawaiian shirt, Ziven even played some tunes from his ukulele!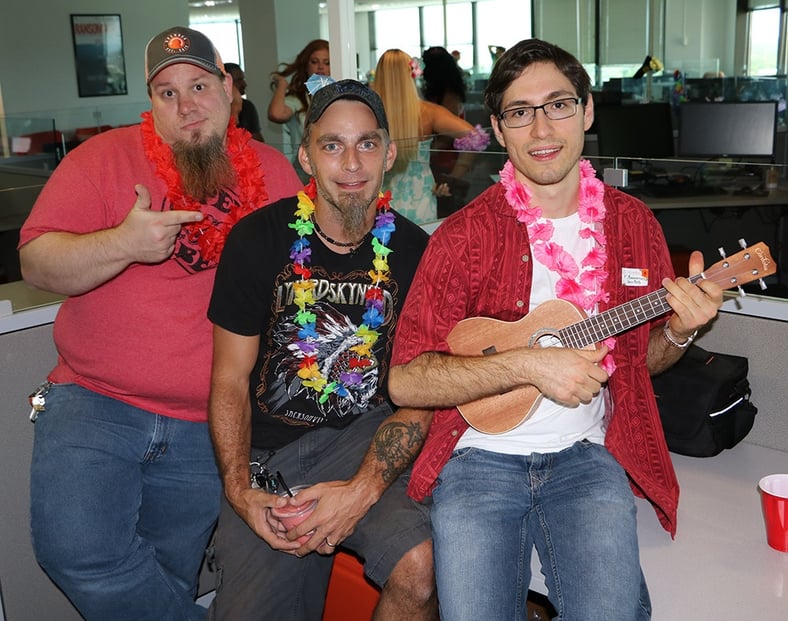 KnowBe4 catered a variety of flavored smoothies and hired a belly dancer to teach us the proper Hawaiian luau technique. We even had a photo booth setup to capture all the festivities! Kudos go to Sean for always getting in the smoothie spirit with his cooky coconut!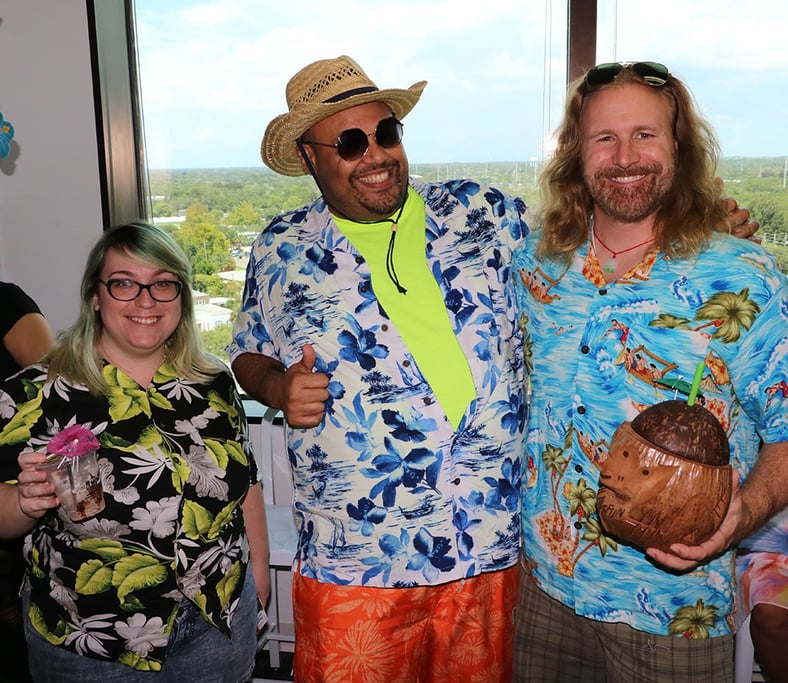 Cornhole is a requirement for a good time, enough said!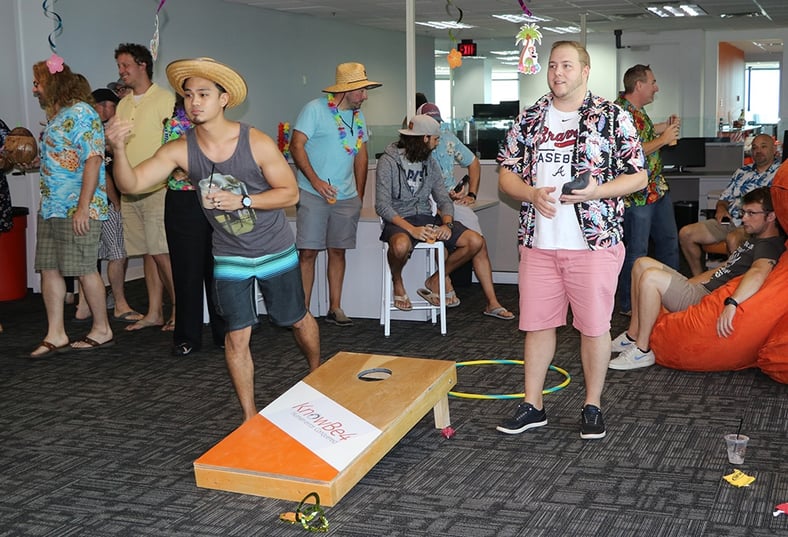 Sun hats and sunglasses keep this crew drinking smoothies in style!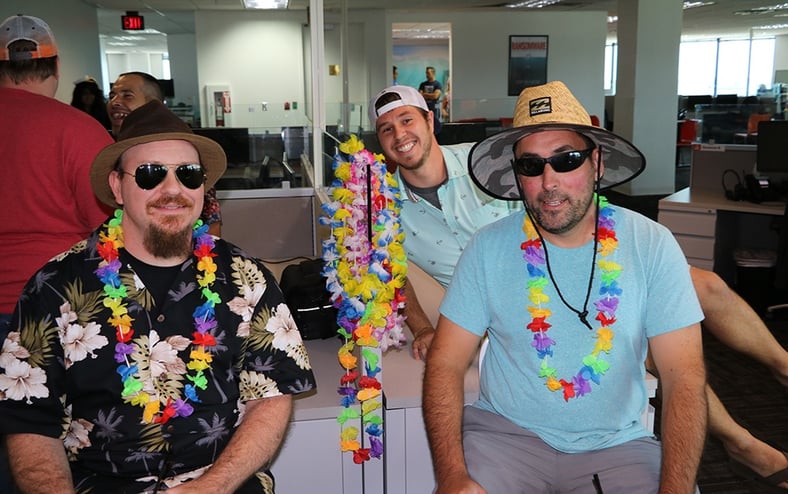 No one escapes the celebration without a luau lei necklace!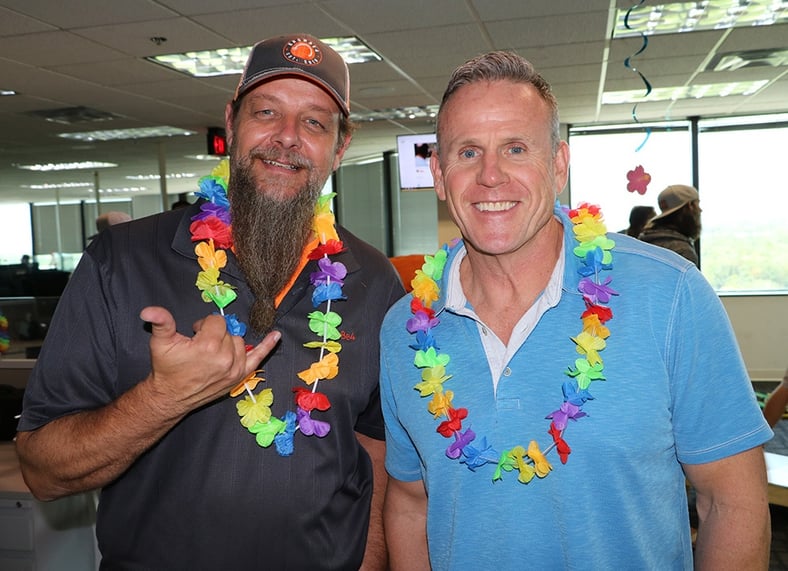 We agreed to stick to our day jobs at KnowBe4. Belly dancing isn't as easy as one might think!