July was the start of a new tradition here at KnowBe4! We are always looking for creative and fun ways to reward our top producing reps while keeping the competition alive.
Similar to winning a belt at the end of a wrestling match, we decided to customize belts with our KnowBe4 logo. The top producing rep in each department at the end of month receives ownership of a belt. We also give out a belt for the monthly record and the rep keeps that belt until that number is beat by another sales rep within their department. As you can imagine, the game becomes, "who can keep the belt the longest?".
Shout out to Steve Starks for winning the belt for top producing SMB Sales Rep for July!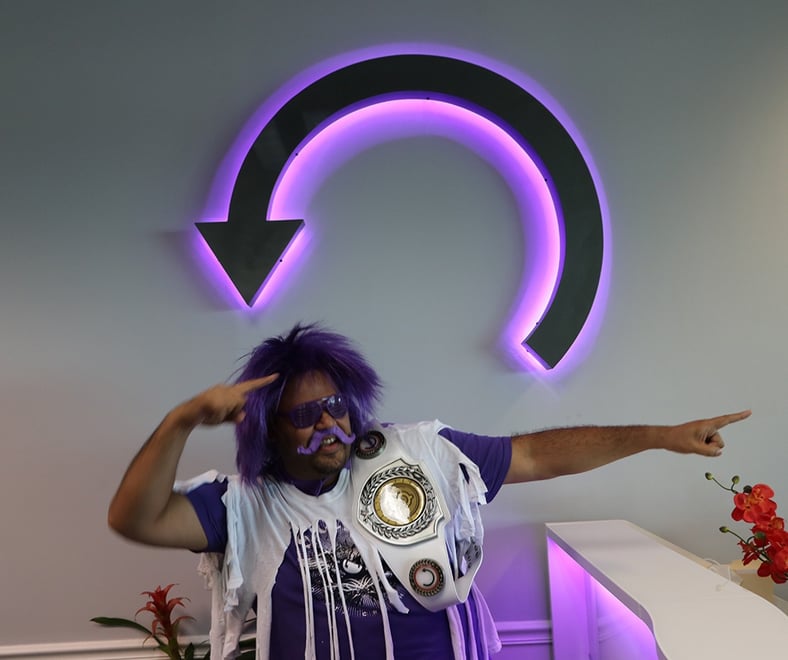 Another shout out goes to Sean Ness for top-producing CSM for July!