Our employees around the globe have been working from home for weeks while the COVID-19 pandemic continues. Here is what our international offices have been doing to look out for the morale, mental health, and physical health of all the Knowsters around the world!

York & Leicester Offices - United Kingdom
In the UK our employees were all happy to receive surprise Easter gifts delivered to their houses. The packages contained delicious little treats for all the employees to enjoy.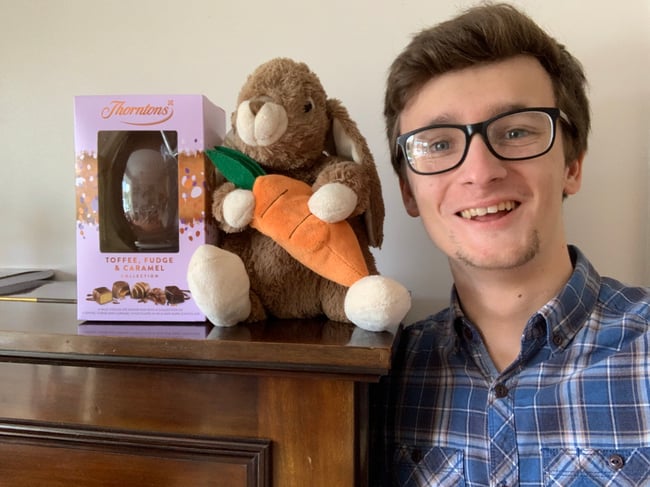 Employees have also been getting together for virtual Happy Hours after work. Their first Happy Hour was even joined by Stu (our CEO), Kevin Mitnick (our Chief Hacking Officer), Tiffany (our Chief of Staff), and Erika (our SVP of People Operations). To continue being able to interact with coworkers, the UK office has also set up an ongoing virtual conference for "coffee breaks". Employees occasionally pop in and out of this meeting throughout the day like any employee would do while visiting the office breakroom for coffee, tea, or a snack. This practice helps simulate some normalcy in the day and allows the employees to interact with each other more, which is increasingly important in the time of social distancing.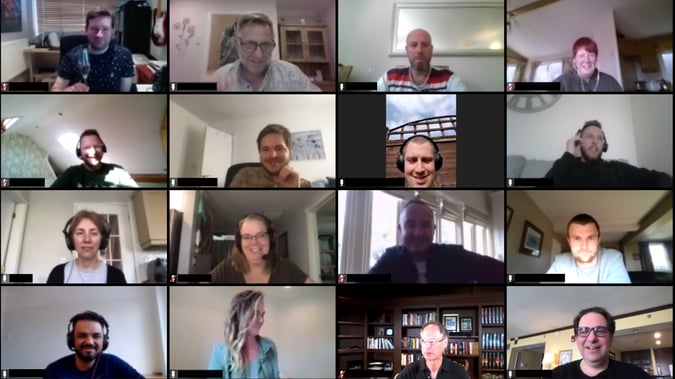 Utrecht Office - The Netherlands
The first gift the Knowsters in the Netherlands received came at the very beginning of the social distancing movement and included hand soap and a thank you card. The most recent care package sent to these employees was a box containing drinks and snacks. These care packages were quickly put to use, as the Netherlands employees meet virtually every Friday for afternoon drinks (a common practice in our Netherlands office).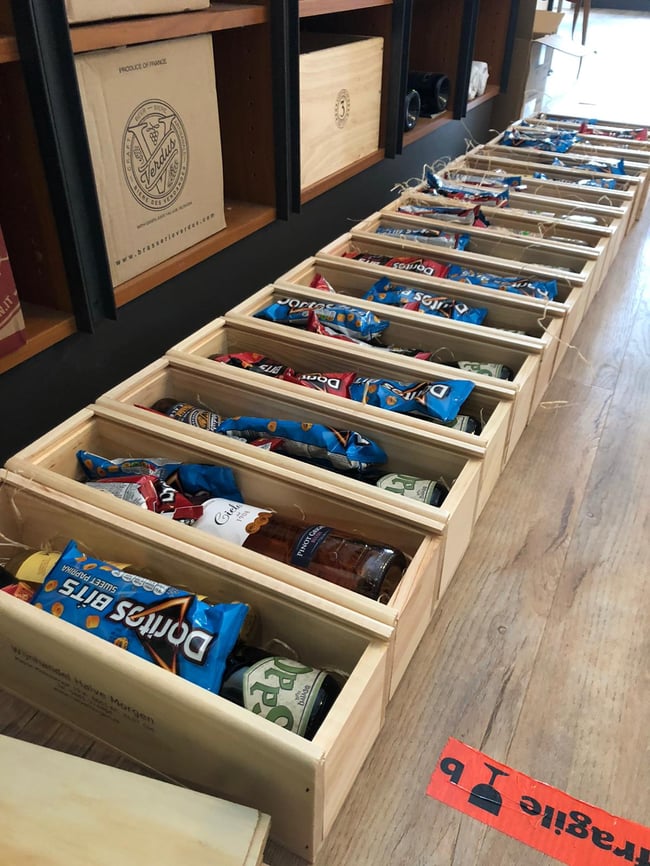 The Knowsters in the Netherlands also meet virtually every Wednesday, along with the Knowsters from the UK and South Africa, to participate in Yoga! This is a great way for all the employees from these international offices to fit time into their days for stretching, relaxing, exercising, and socializing.
Berlin Office - Germany
Our Berlin office also sent Easter gifts to all of their local Knowsters. These gifts were traditional German Easter packages with plenty of delicious chocolates hidden under a "grass" bed. As the Knowsters continue to work from home, the Germany office has more care packages planned to help keep all the local employees healthy, happy, and equipped for work.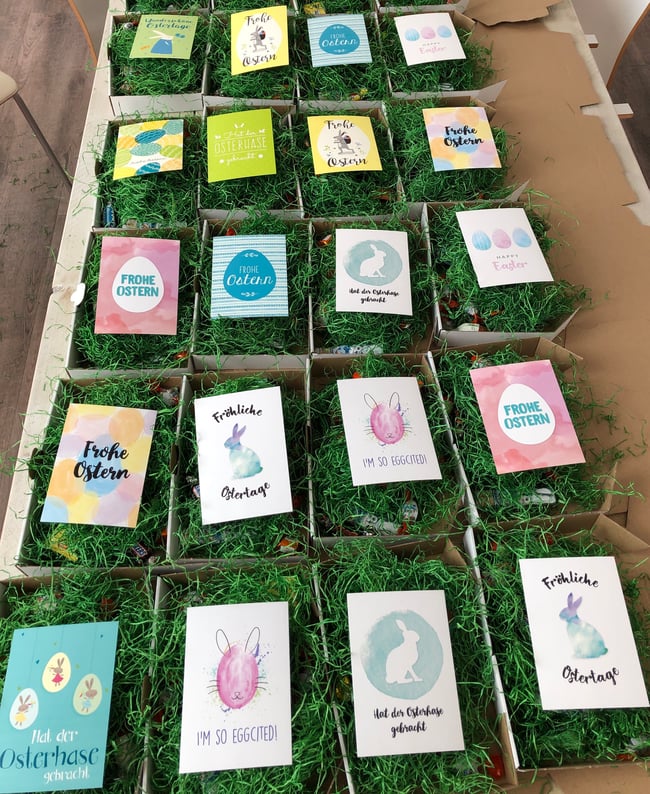 Cape Town Office - South Africa
In South Africa, extra restrictions on shipping due to COVID-19 prevented the local office from sending Easter care packages to employees. However, we provided all the South African Knowsters with vouchers to have essentials delivered directly to their doors through the local company, Takealot. The team has also been able to earn vouchers for Uber Eats by winning monthly competitions such as who gets the "most new quotes" in sales. These Knowsters also meet up virtually every Monday after work for an office Happy Hour - family, kids, and pets are all welcome!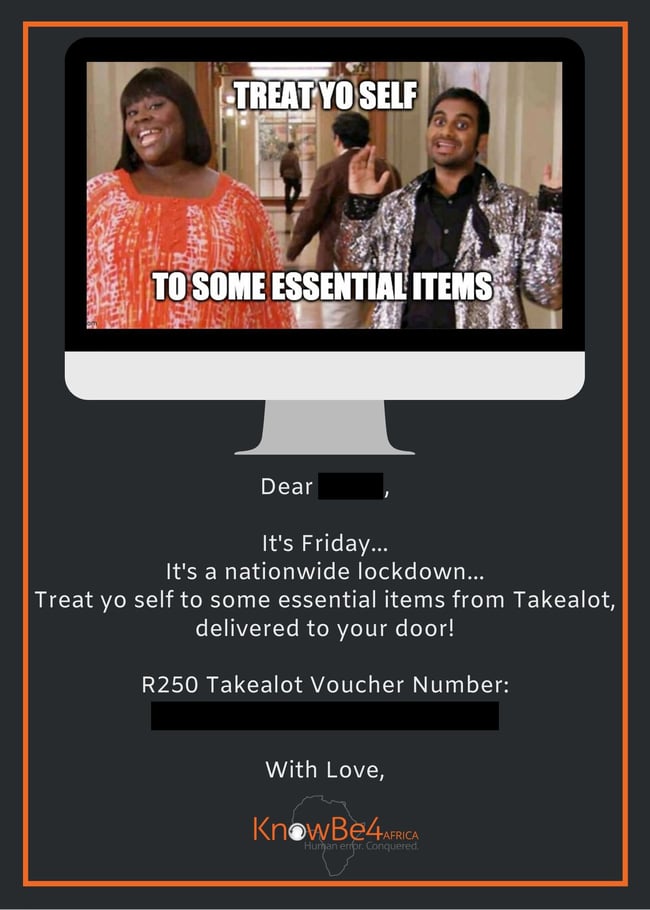 São Paulo Office - Brazil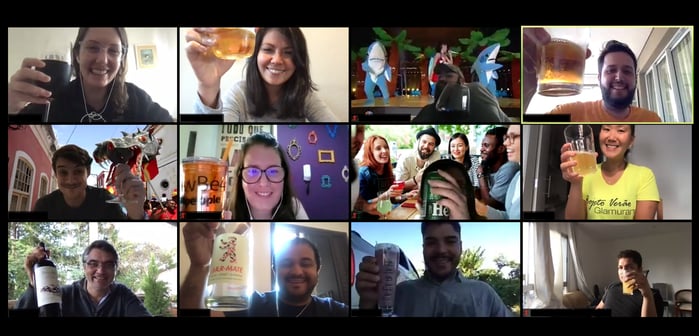 The Knowsters in Brazil have also been hosting virtual happy hours as a way to relax and hang out with all of their coworkers. Along with many of the other international offices, the São Paulo office also sent out care packages to all the local employees. The care packages for Brazil included some great KB4 branded gear as well as drinks to help kick off Happy Hour.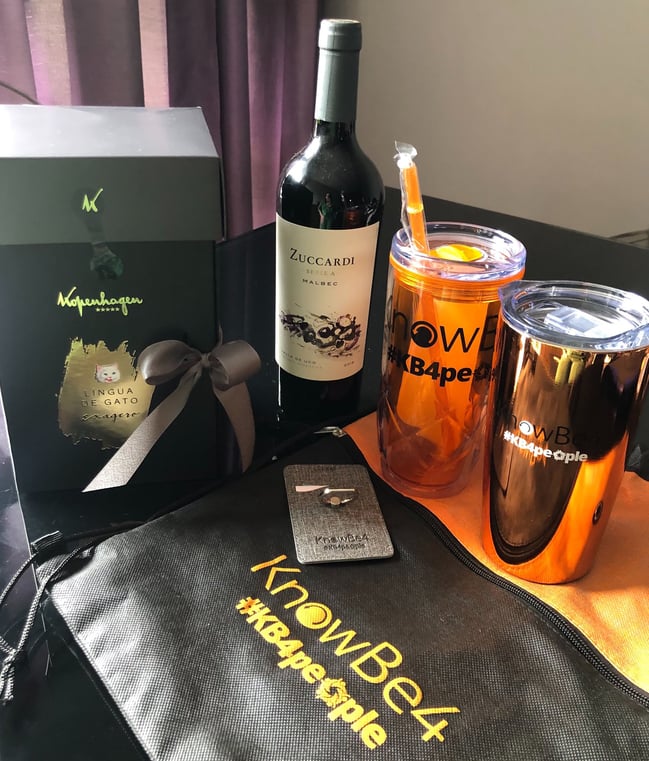 One other tradition for this office has also gone virtual - "Conversa de Pescador" (or "Fisherman's Talks" in English). These talks are hosted weekly by rotating members of the team and can range in topic from job responsibilities to quick trainings which teach the whole team new skills and knowledge they wanted to learn. Each week, the presenter takes their turn very seriously and comes prepared to give an engaging and fun presentation to the rest of the team. The team even designs funny fishing related graphics for each talk.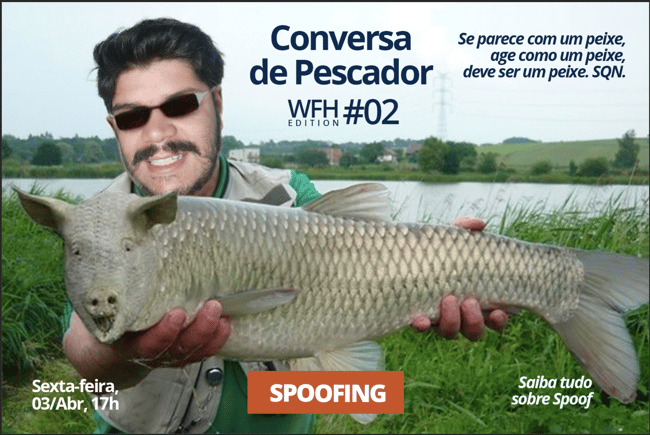 Clearwater, Florida Office - USA
At our headquarters in Clearwater, Florida, the People Operations team set up a drive-by supply drop. Employees simply had to pull their cars in front of the building and our team would safely hand off packages filled with all kinds of hard to find essentials (i.e. masks, gloves, hand sanitizer, toilet paper, and snacks).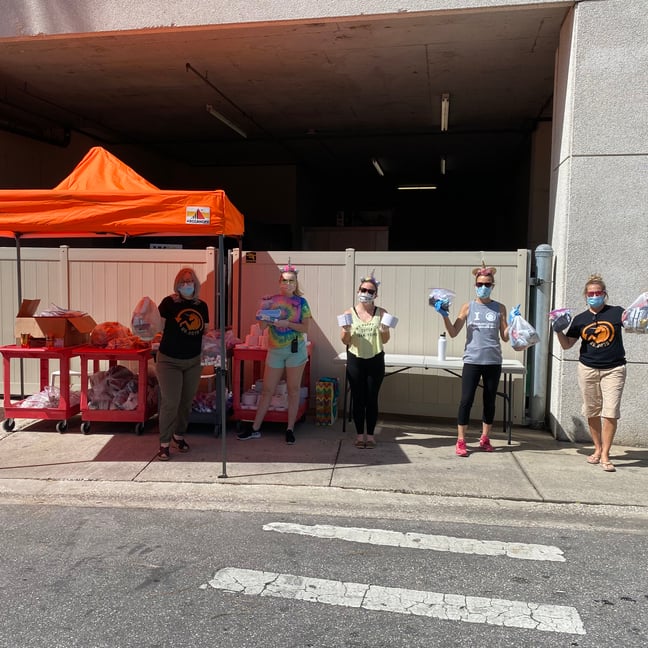 Different departments in the US office have also been working to keep employee morale up by sending team gifts or holding virtual social events after work.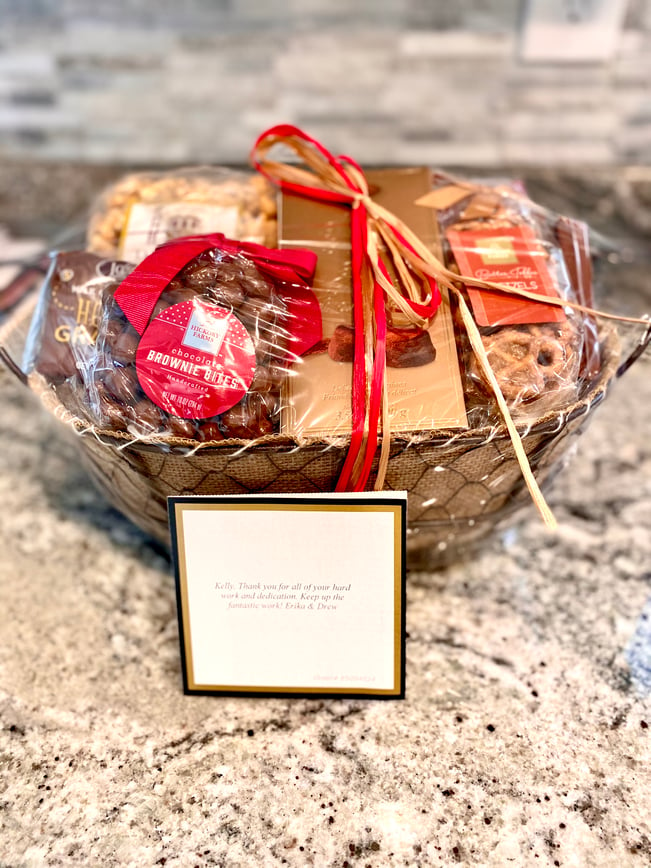 Perks For All Employees
In addition to all the great perks being offered in the different countries, every employee at every office is receiving an extra $50 (in their local currency) per week to help everyone make it through these difficult times. The Knowsters have become accustomed to our awesome office environments with free snacks, coffee, tea, and entertainment so, we want to compensate them because of the office perks they are missing out on while working from home. The day that Stu made that announcement in the company-wide virtual morning meeting, the chat blew up with comments from grateful employees.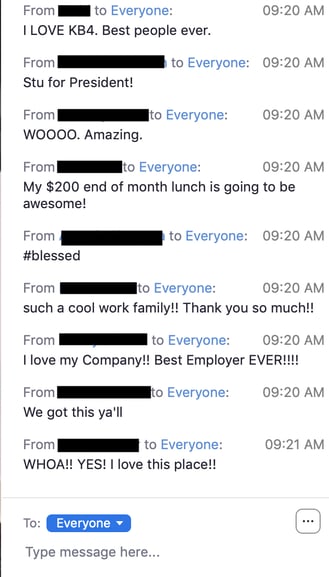 All employees also have access to our company intranet, where our Fun and Shenanigans department has been sharing health tips, posting resources to help employees work more efficiently from home, and holding fun contests to boost morale. Contests have ranged from a "best meme", to weekly workout competitions designed to encourage everyone to stay healthy.
We have also brought all of our normal weekly classes, like yoga and boot camp, to our YouTube channel - KnowBe4 People. This way the Knowsters around the globe (as well as anyone with internet access) can go online and find resources to help stay happy and healthy while working from home.