Back in June, we launched our Waypoint in our Clearwater office. So what is the Waypoint? The Waypoint is a great community place for our Knowsters to take a break and relax, partake in our many activities, or just eat lunch. We have massage chairs, video game consoles, chairs and tables, as well as a microwave for those who are looking to eat their lunch in the Waypoint.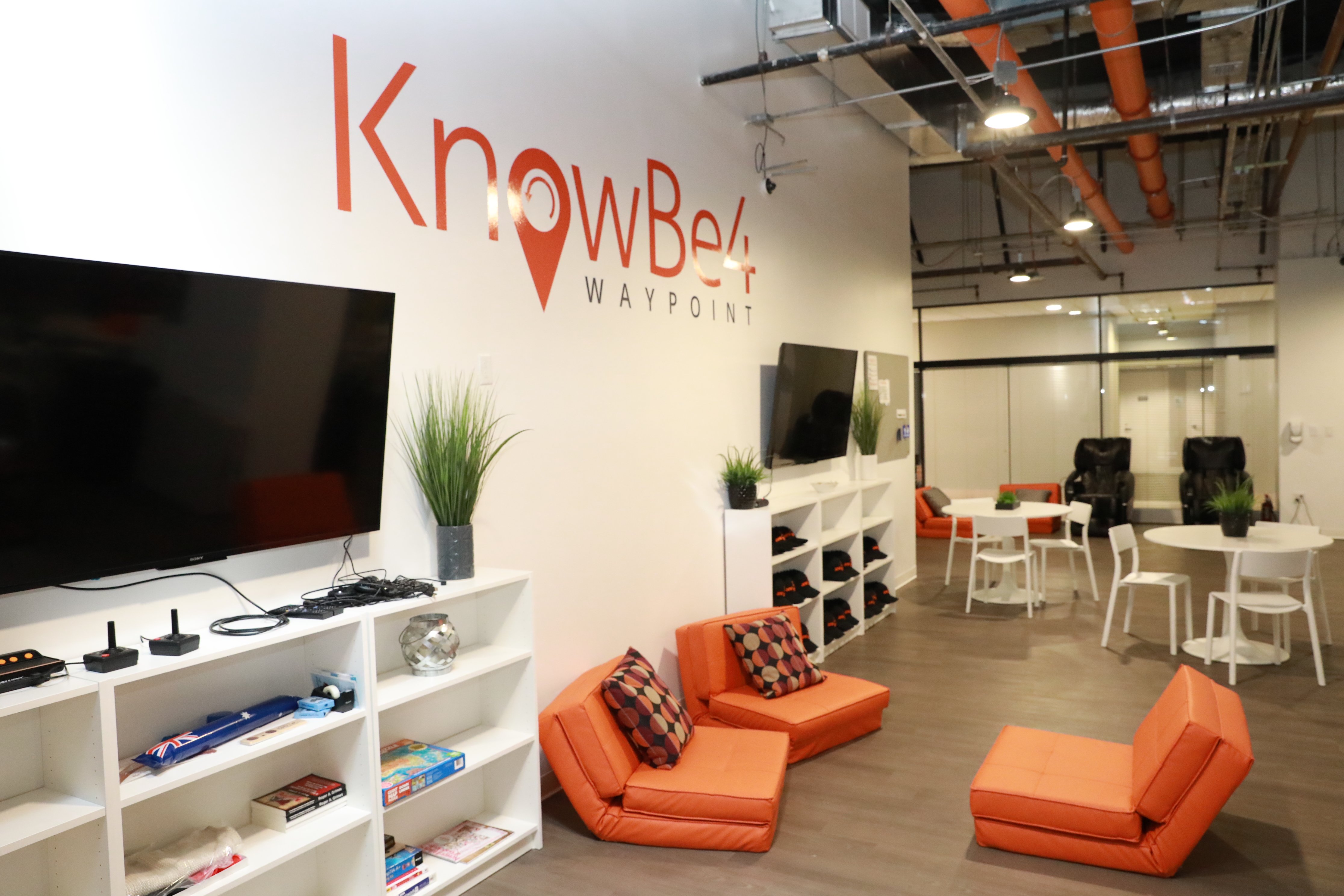 Since the opening of the Waypoint, we have been able to host a wide range of events during and after work hours! Every Wednesday we have our yoga lessons and on Thursdays we host our dance lessons. After hours we have had Painting With a Twist lessons, a hair braiding bar and even dance classes! Aside from our weekly activities, we have hosted many other fun events in the Waypoint.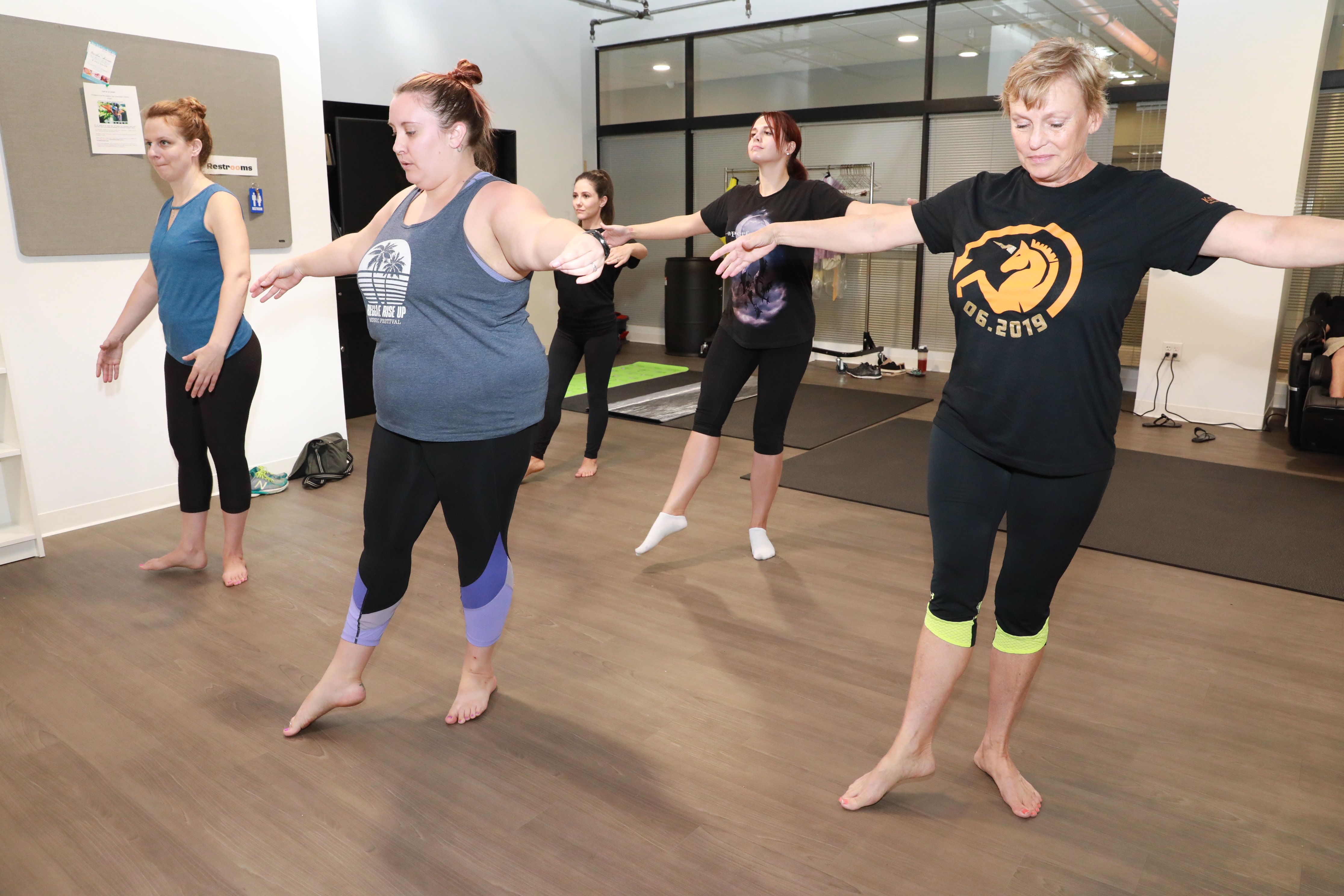 When Jacqueline, our first Knowster in our Australian office came to visit, we hosted Aussie Jeopardy in the Waypoint. The event was complete with Australian snacks, candies, flags and pieces of Australian culture.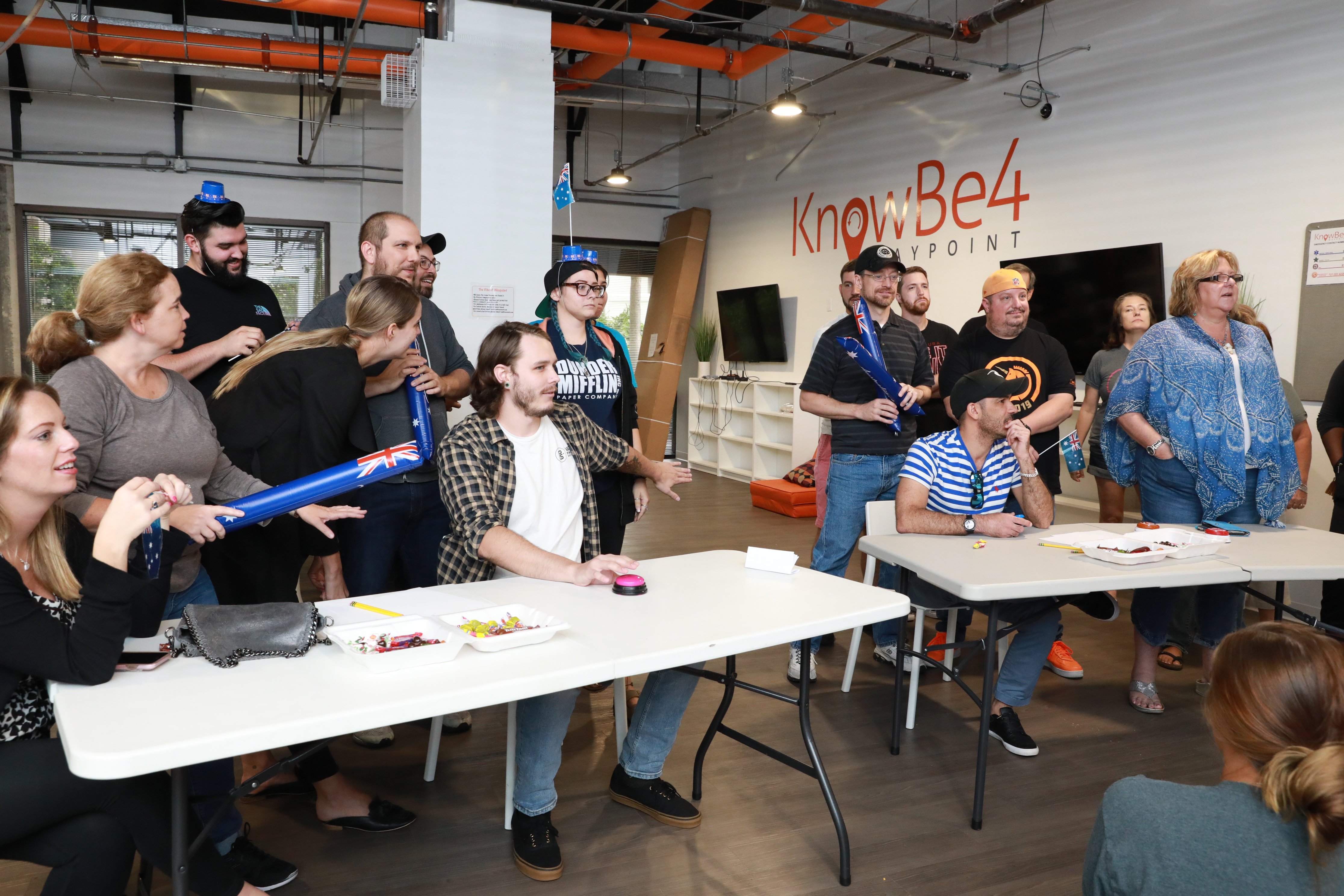 When our interning Knowsters presented their final projects and graduated, the graduation party was held in our Waypoint!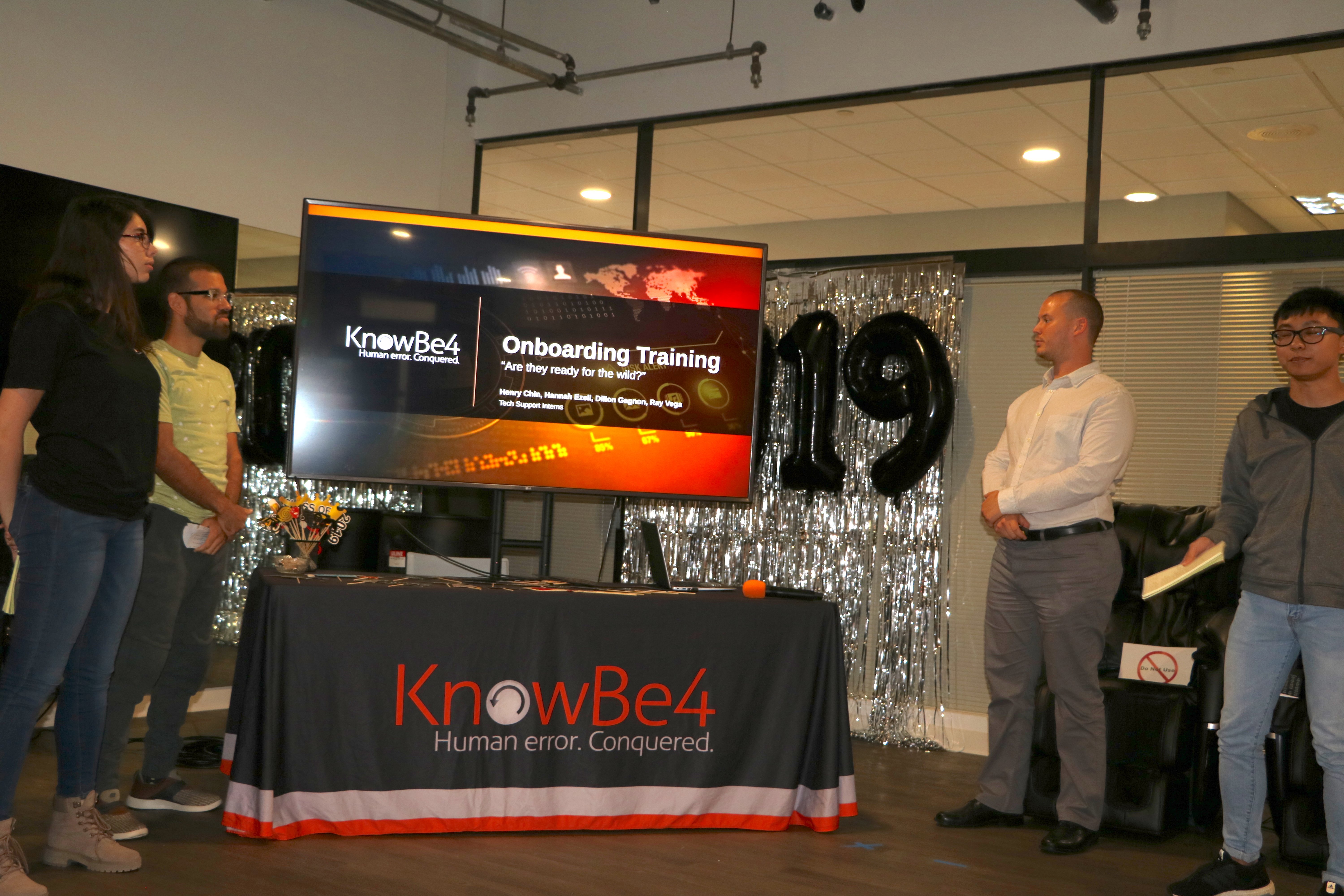 We have also hosted a book and game swap, where the Knowsters could trade books and board games. All of the books that were left over were donated to our Waypoint, for anyone to read when they want!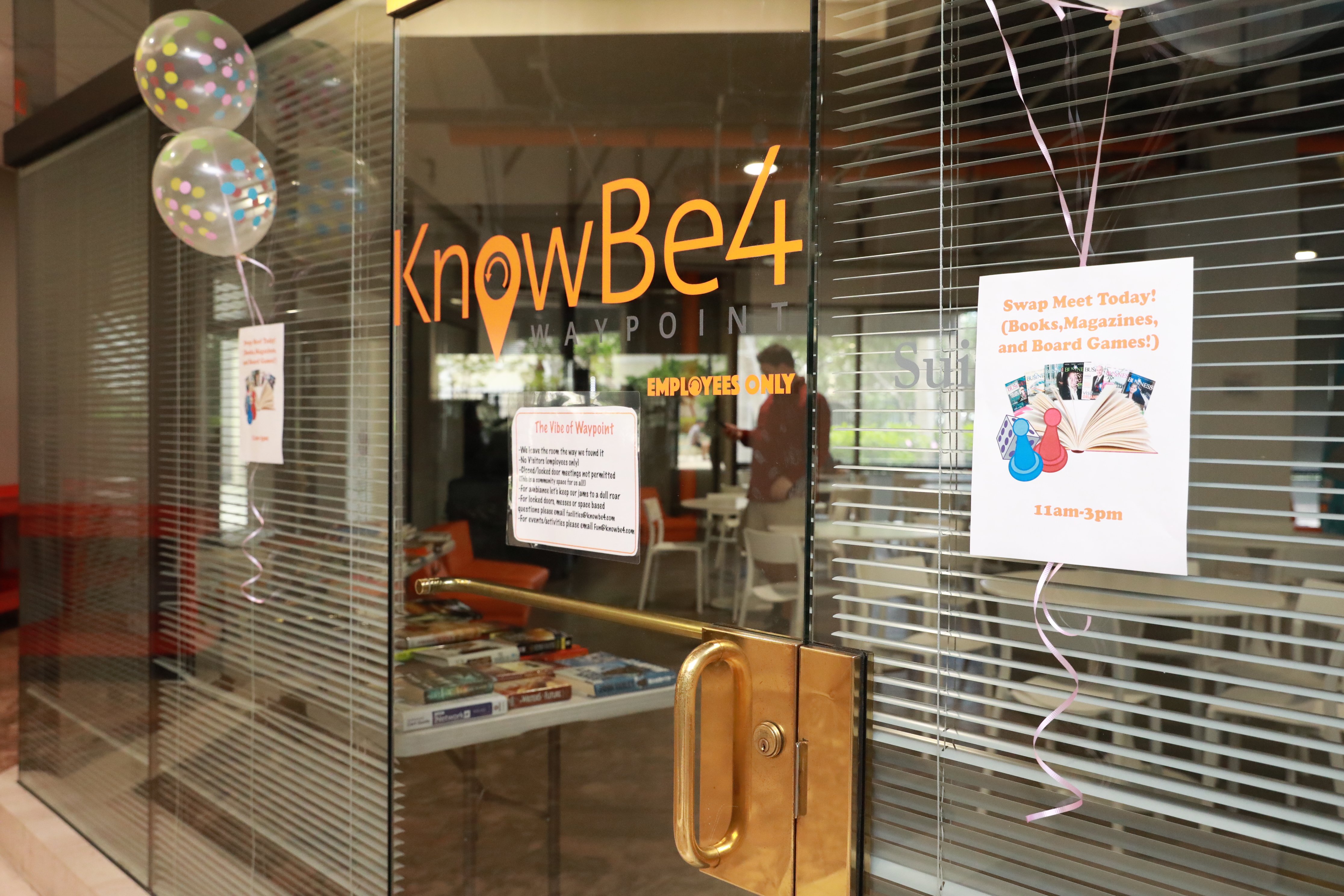 To promote local restaurants, we also feature different food bars in our Waypoint, such as Clearsky's Fajita bar!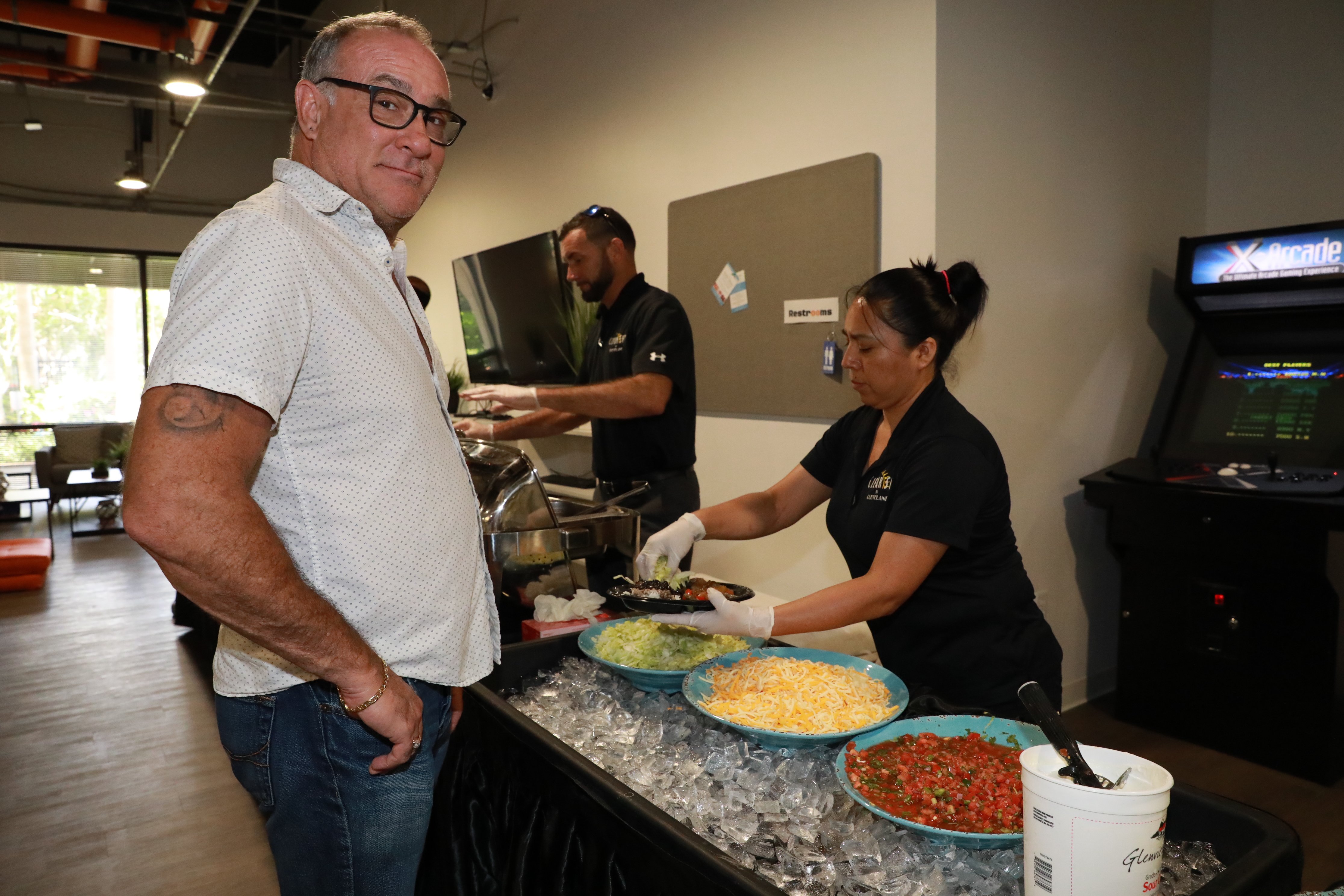 Our Waypoint is a great common area for our Knowsters and we make sure to always have fun events planned!
---
Interested in joining the KnowBe4 family?