We've said it before and we'll say it again - trivia is a big deal around KnowBe4! Our hosts and our participants all take it pretty seriously and get really involved. Many Knowsters even go as far as to come in costumes that match the theme. We hold a new trivia competition each month, and September's trivia was "The Hunger Games" themed, after the best-selling book and four-part movie series.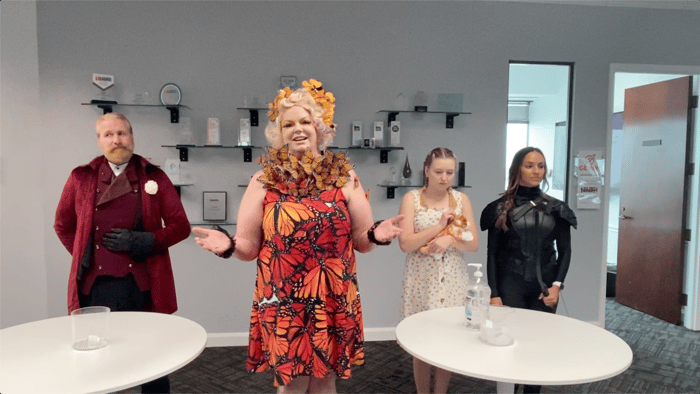 Erika, our Senior Vice President of People Operations, loves trivia and costumes, so she can always be seen in a special outfit for the events. This month she went all out to dress as Effie Trinket, a character from The Hunger Games, and wore Effie's iconic butterfly dress. The photo above also shows some of our other Knowsters in their awesome costumes. From left to right the Knowsters are dressed up as President Snow, Effie Trinket, Primrose Everdeen, and Katniss Everdeen. Another Knowster even temporarily dyed his hair and eyebrows blue so he could play the part of Caesar Flickerman (photographed below) - now that's some dedication to trivia!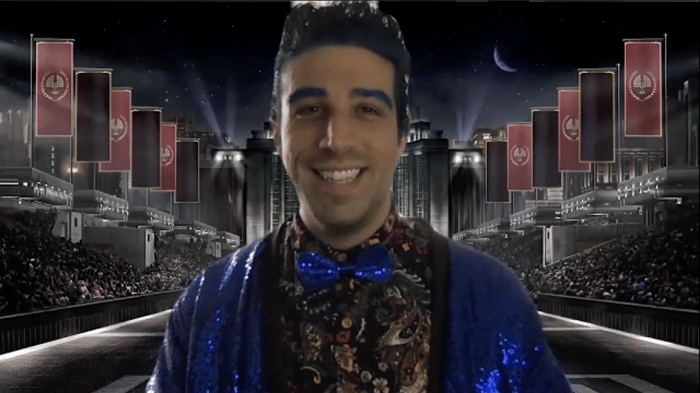 The whole event was held virtually so that all of the Knowsters from our offices across the globe could participate while they continue to work from home. All our trivia competitions are set up in five rounds, with five questions per round plus the occasional bonus question. Questions increase in difficulty from the first question to the fifth. See if you can answer any of the questions from below!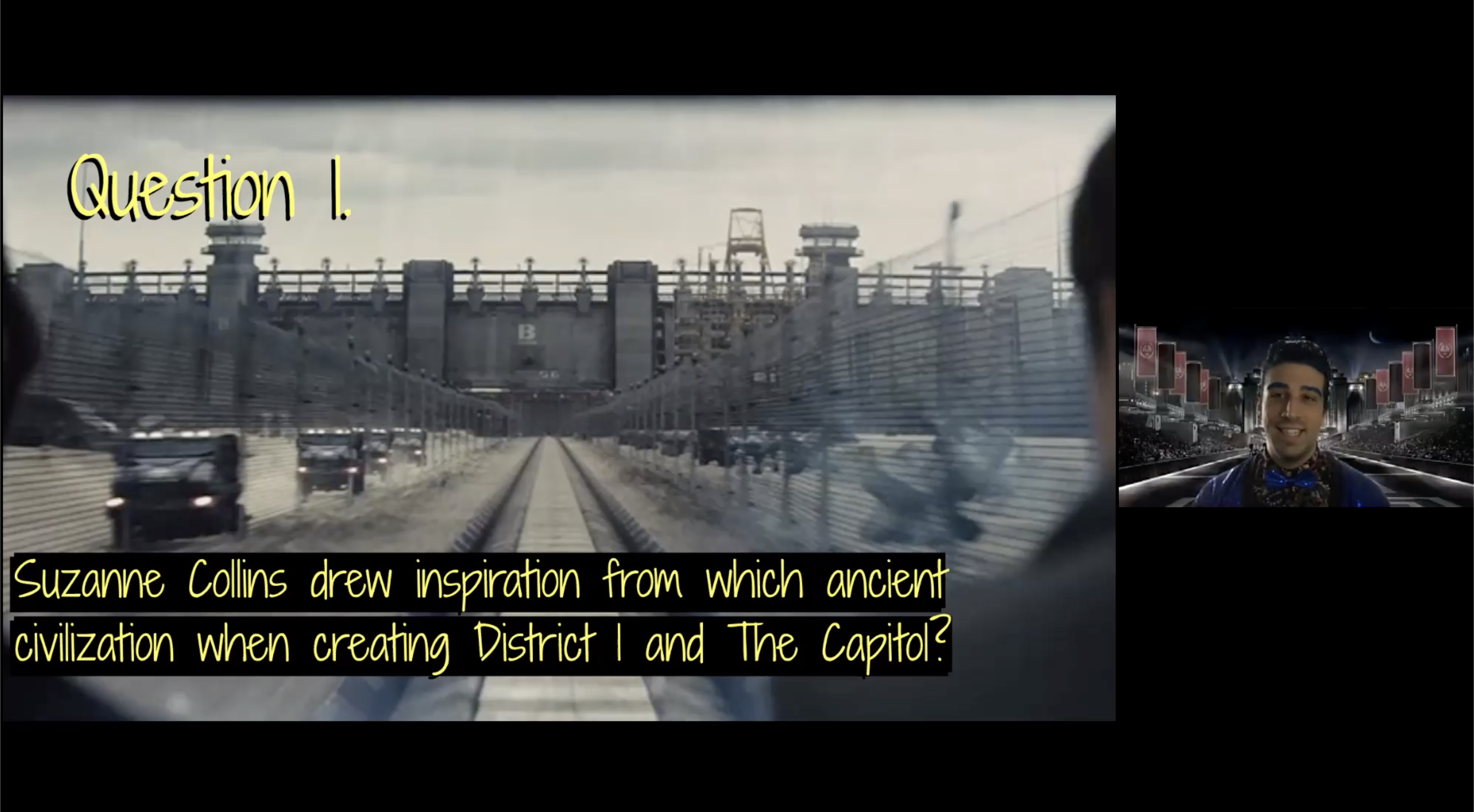 Answer:
The Romans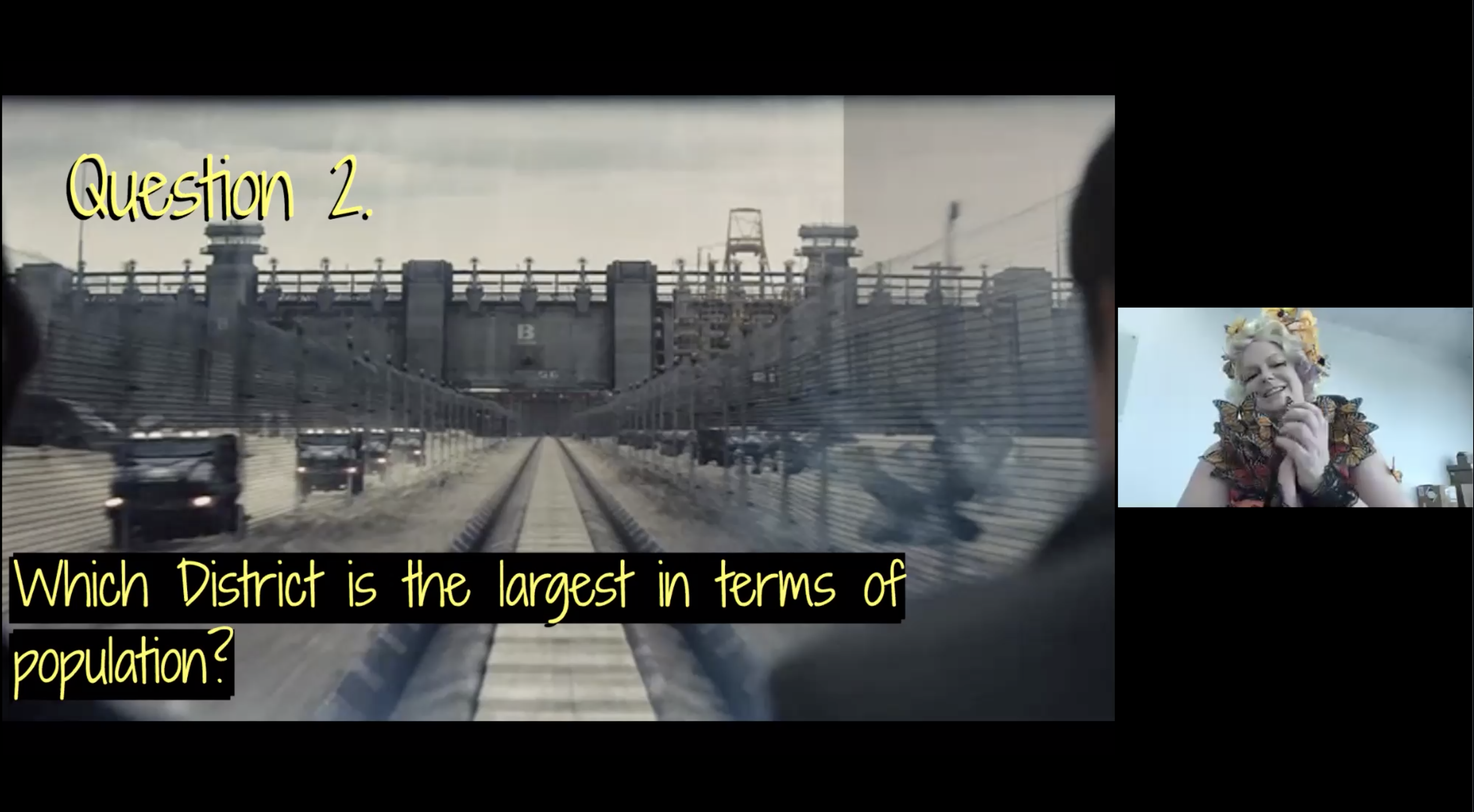 Answer:
District 6 - the total population is 784,453 with 52 ports.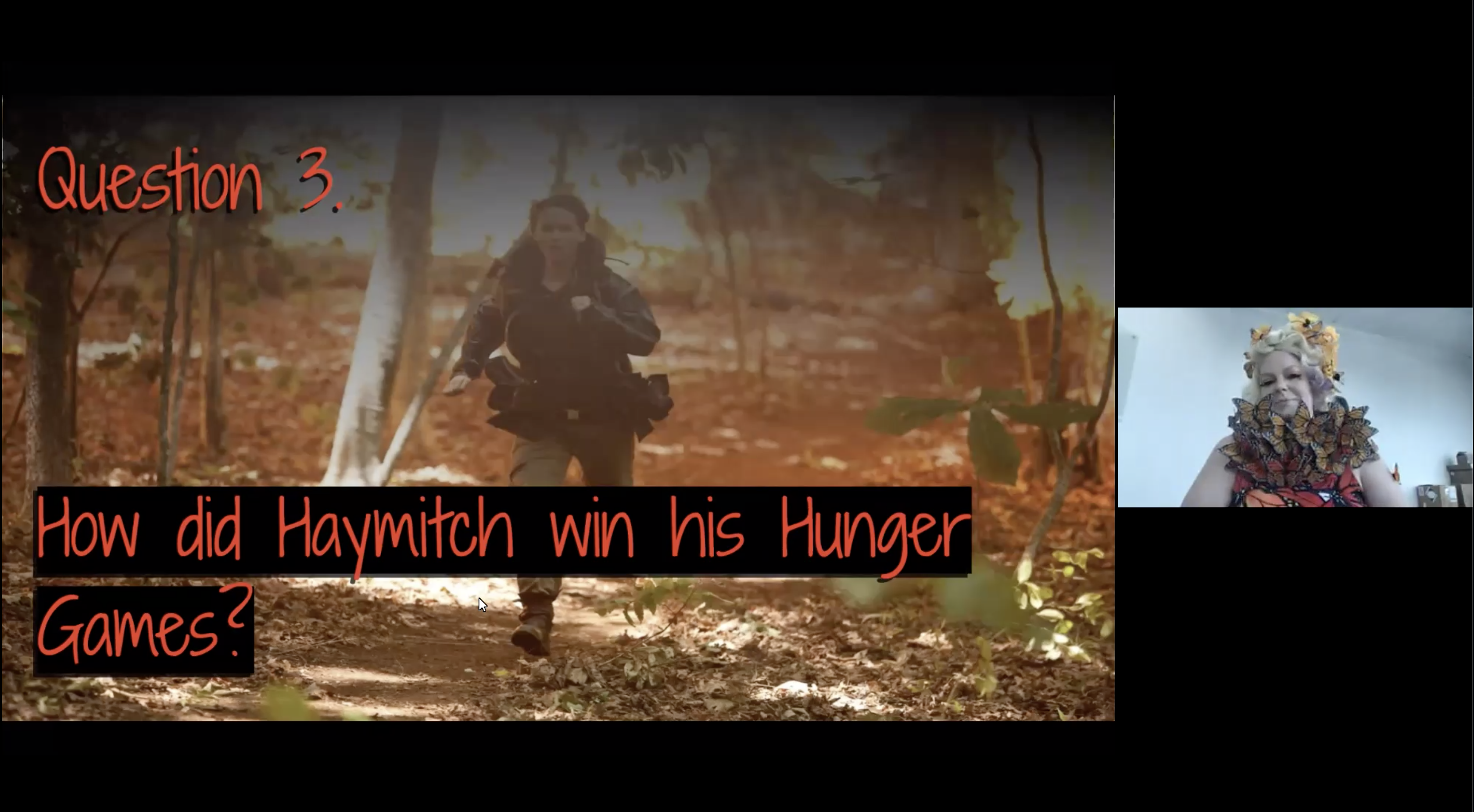 Answer:
He used the force field surrounding the arena.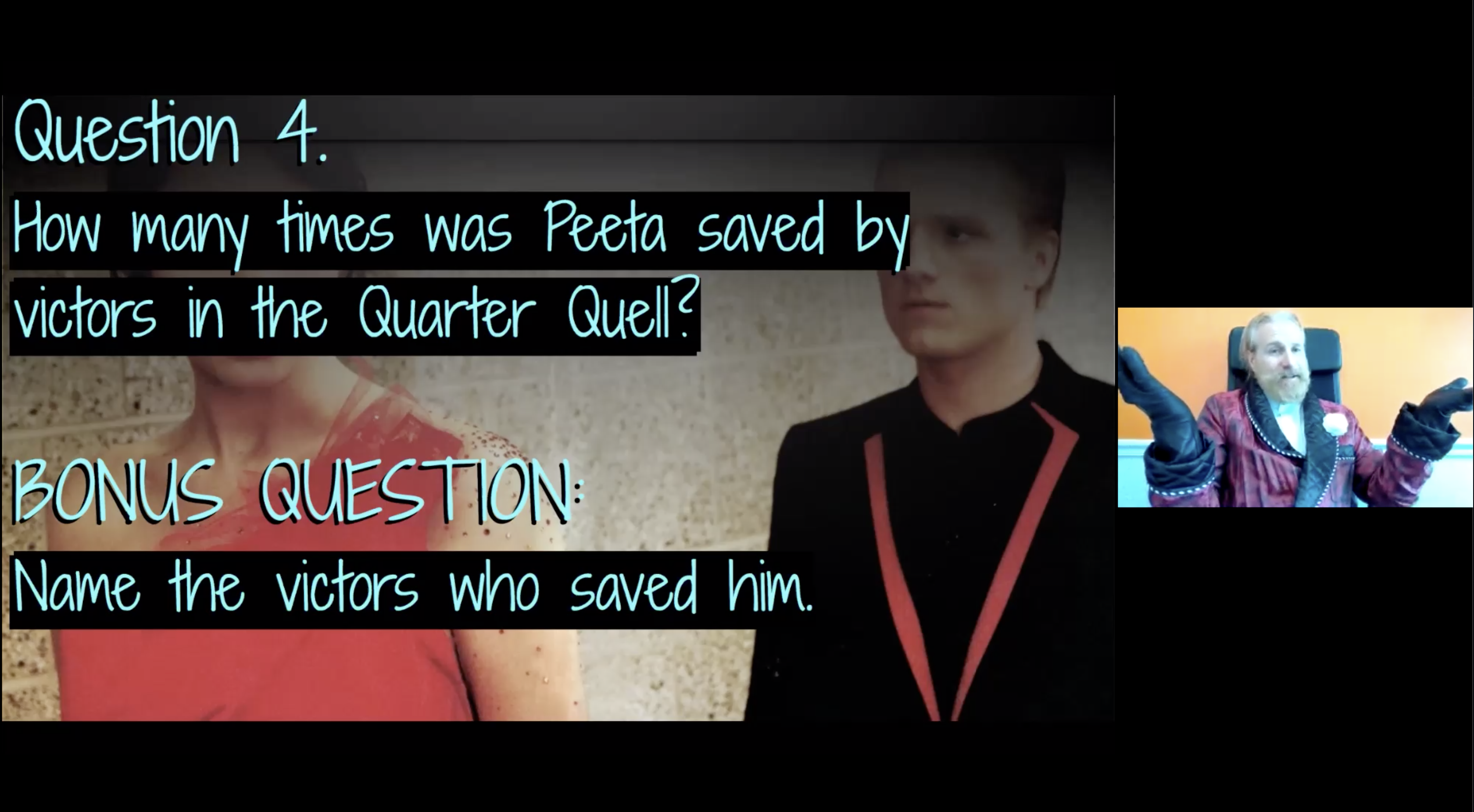 Answer:
4 times - Finnick (twice), Mags, and the female Morphling
That was just a little taste of KnowBe4's monthly trivia. The real fun comes from the banter between our hosts and our participants. Plus, at the end of each trivia, one team stands victorious and earns the coveted pins for their flags. In case you don't already know, Knowsters can earn special pins from participating in company events; these pins are displayed on special flags that adorn every desk in the office and have become part of a fun competition to earn more pins than anyone else. Some pins are rarer than others, and trivia pins are among the rarest because only one team can earn the pins from each trivia competition. This month's pins were white roses, like the ones that President Snow wore in The Hunger Games.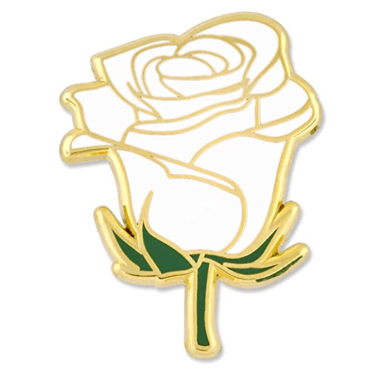 You can be sure there will be even more costumes and fun in the future as we continue our monthly trivia competitions. Join the team now, so that you can participate in the next trivia game!