What is something that is fun, challenging, full of diverse topics, and takes place every month at KnowBe4?
The answer: trivia!
The Knowsters get pretty competitive when it comes to trivia. Not only do the winners of trivia earn eternal pride and glory, but they also win some awesome flag swag! Check out the amazing pin one team got for winning February's "Marvel vs. DC" trivia. If you are unaware, "flag swag" is a pretty big deal around the KB4 offices. Flag swag is comprised of a variety of pins that can be earned by participating in company events. The pins can be found adorning special flags at every desk, in every office. Some pins are more rare than others, and the trivia pins are among the rarest, as only the winning team of each month's trivia will receive the unique pin relevant to that month's trivia theme (like Deadpool for Marvel vs. DC).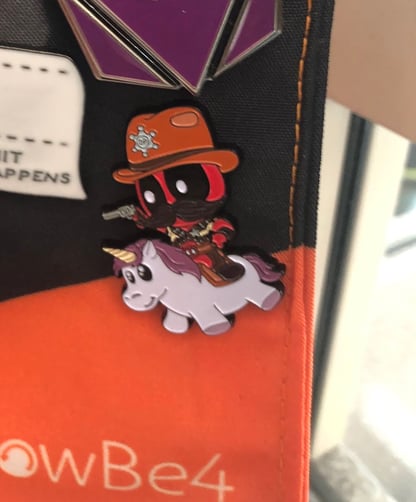 Past trivia themes include:
Horror Movies - October 2019
Disney - November 2019
Harry Potter - December 2019
The Office - January 2020
Marvel vs. DC - February 2020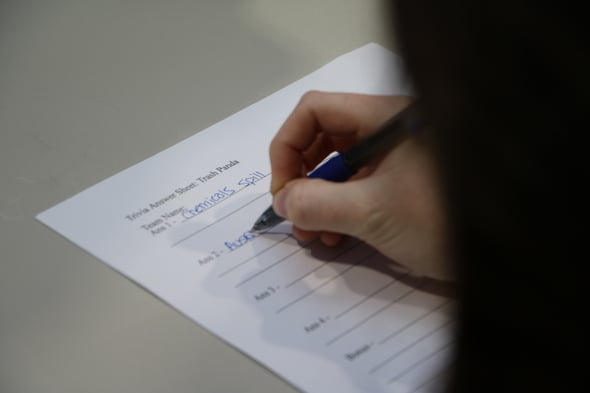 Future Trivia themes include:
Real Housewives - Coming March 2020
Alien Invasion - Coming April 2020
Star Wars - Coming May 2020
90's Sitcoms - Coming June 2020
Star Trek - Coming July 2020
Dr. Who - Coming August 2020
Pirates - Coming September 2020
Horror Movies - Coming October 2020
Disney - November 2020
Parks and Rec - December 2020
Costumes or related gear are also a MUST at our trivia days. Check out some of the great costumes that Knowsters have worn at past trivias. From full outfits to minor accessories, these Knowsers came prepared to show off their love for the theme. Our SVP of People Operations, Erika Lance, can also be seen moderating every event in full costume. She has come dressed as Tinkerbell, Dolores Umbridge, Dwight Schrute, and Quicksilver. Who knows who she'll be next?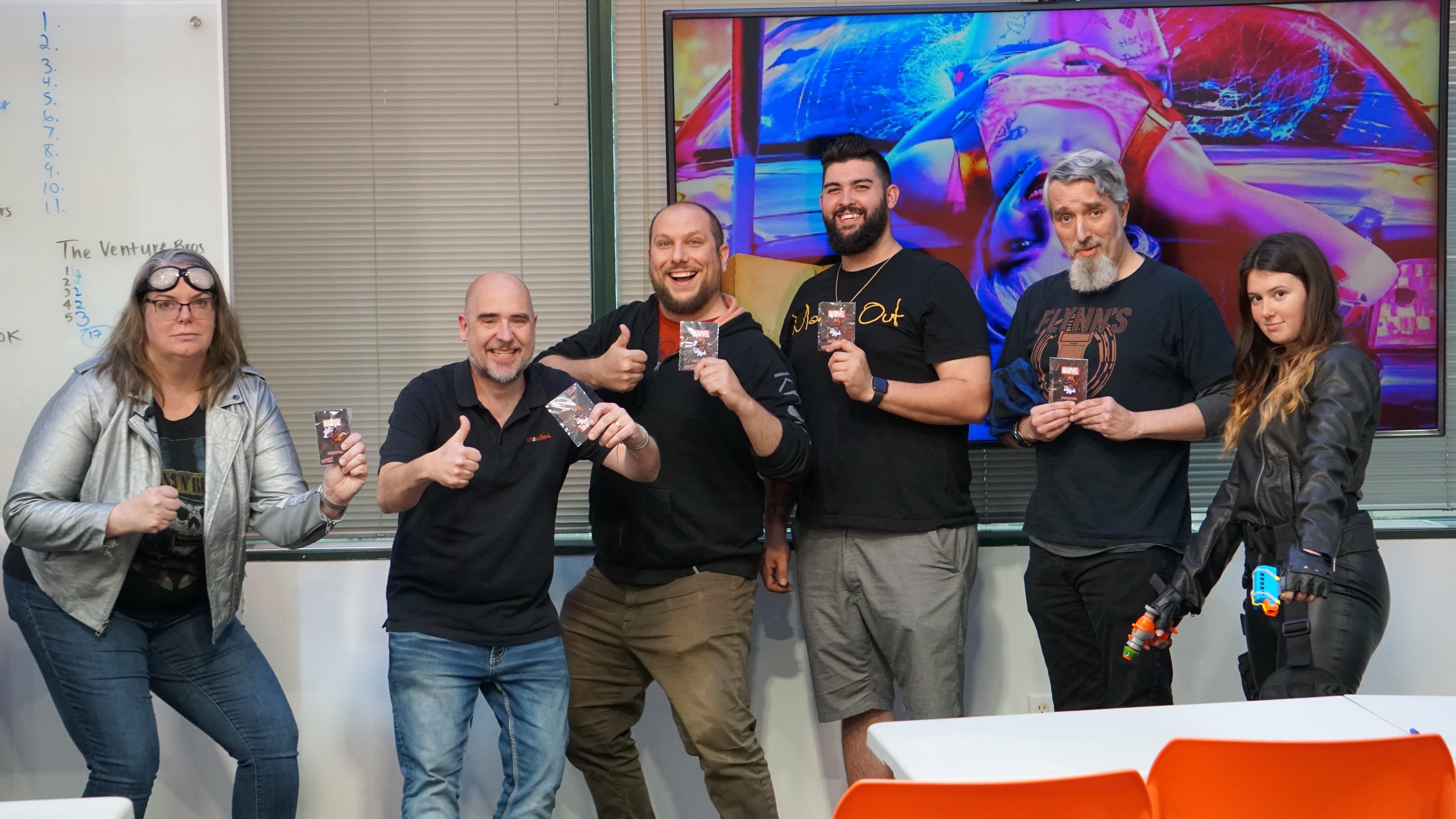 Keep an eye on our Facebook page for a live stream of our future trivia events!