KnowBe4 has been working towards international expansion and our next office to open will be in Australia! Of course, with a new office comes new international Knowstsers. Jacqueline is our first official Knowster in our Australia office.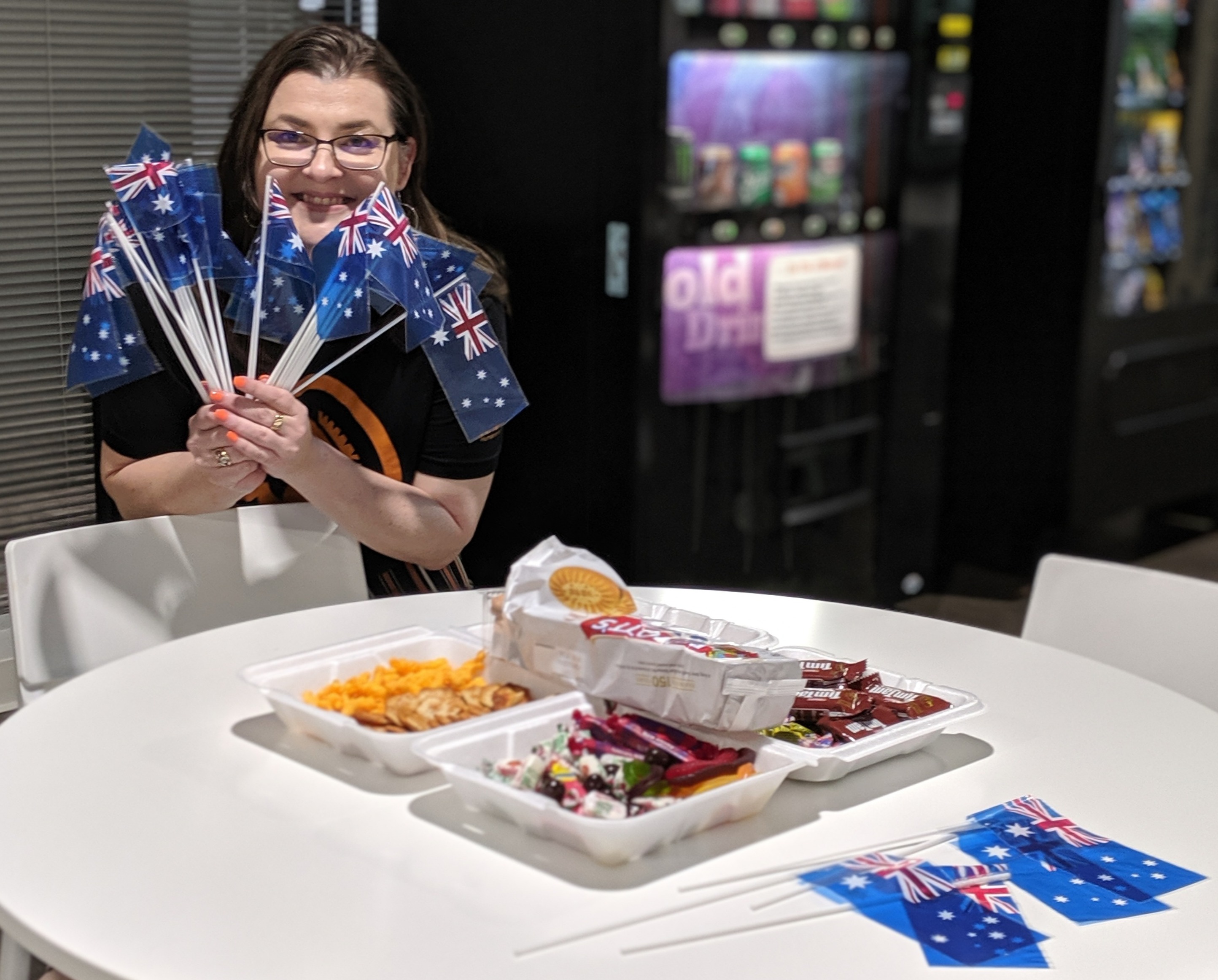 Jacqueline was super excited to get to know everyone and during her visit to our Clearwater office, she brought lots of Australian goodies and treats! She adopted a koala bear on behalf of KnowBe4 and we had a contest for the best koala name. The winning names were KTE (Koalified Trained Employee) and Bindi. The winners received exclusive koala pins for their pin flags.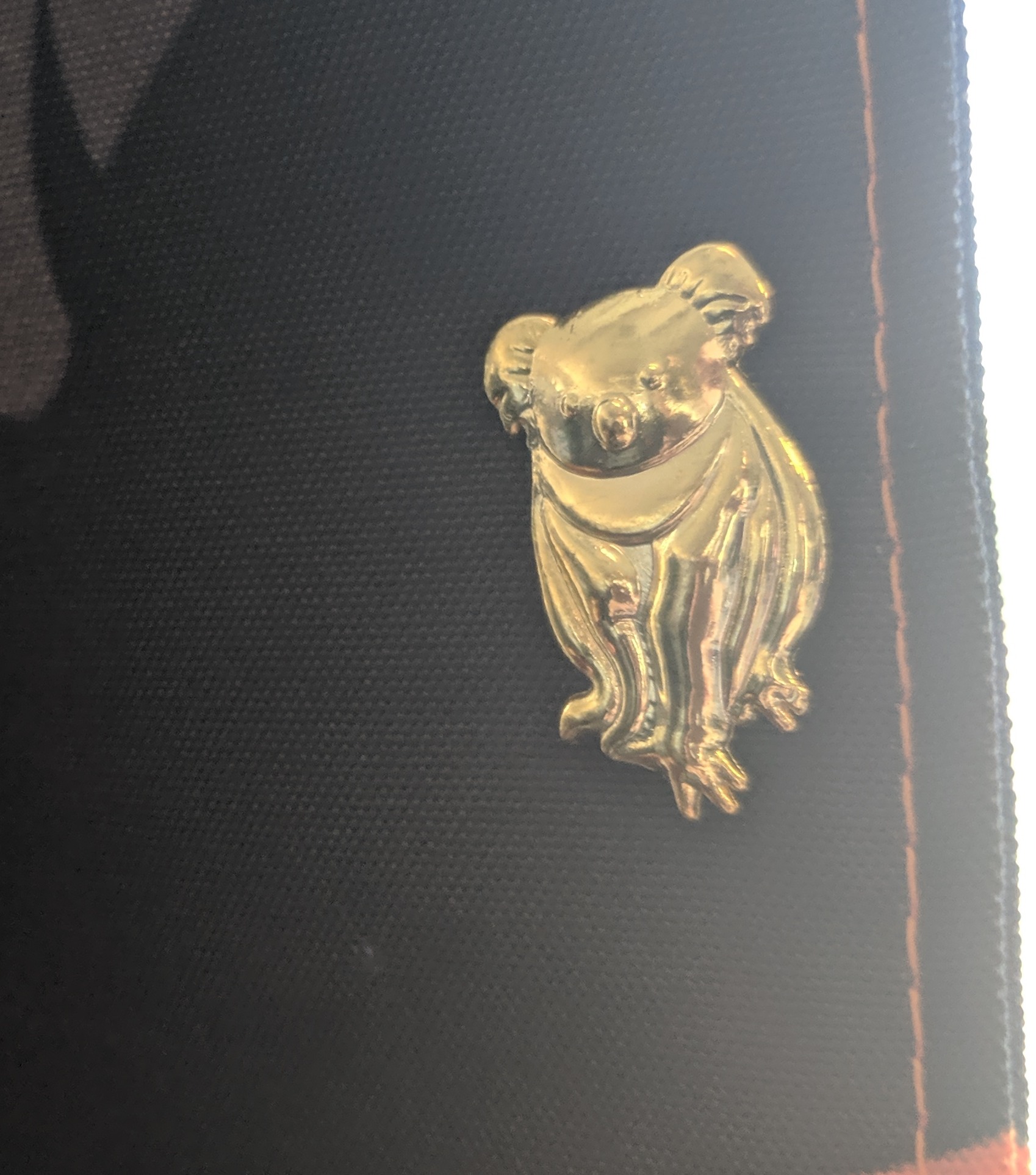 To add to the fun, Jacqueline coordinated with our Shenanigans ladies and hosted a "Meet and Greet" and "Aussie Jeopardy". She brought Australian flags and boomerangs for decorations and Australian candies and snacks. "Tim-Tams were a big hit! Everyone loved trying candies from Australia," said Jacqueline.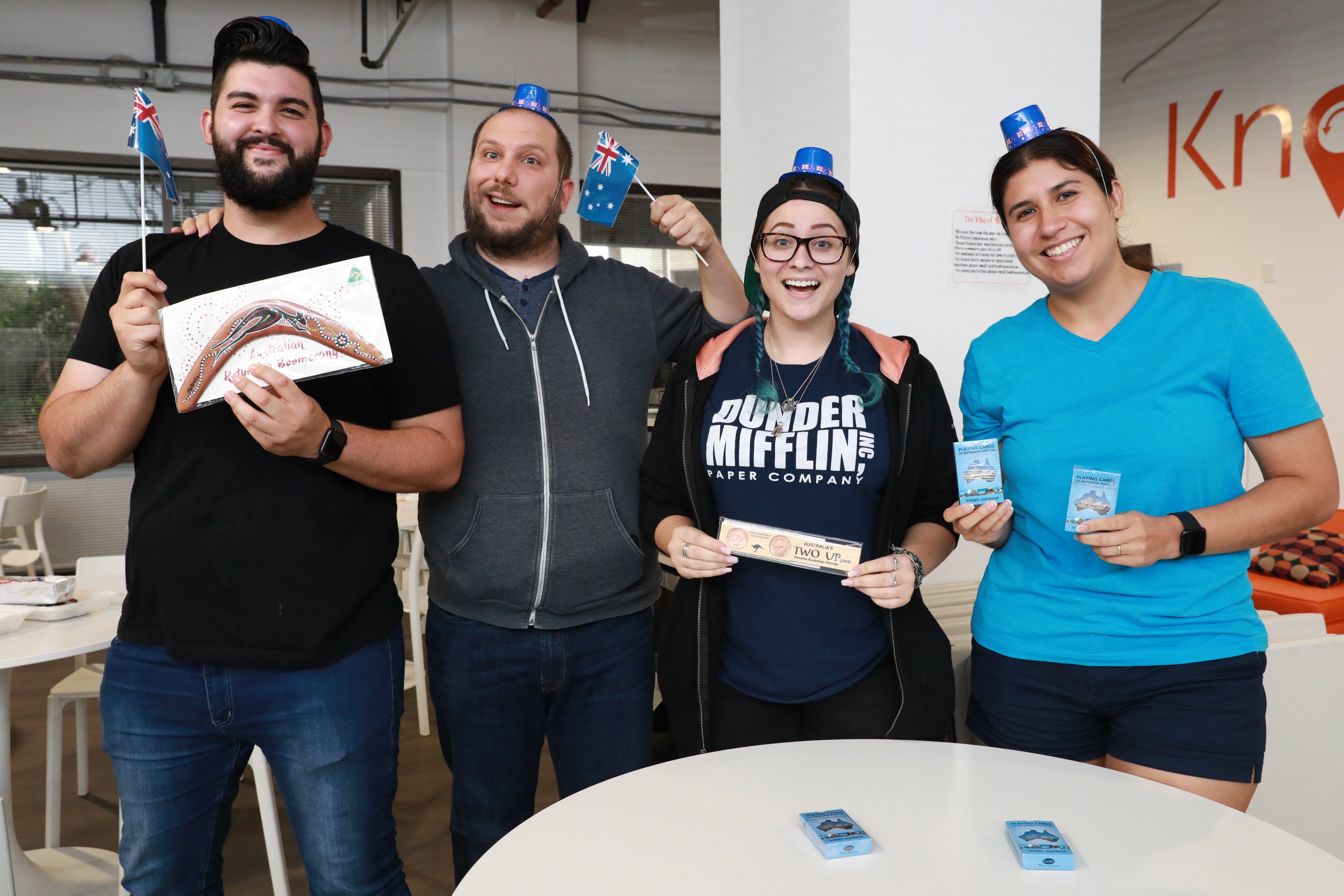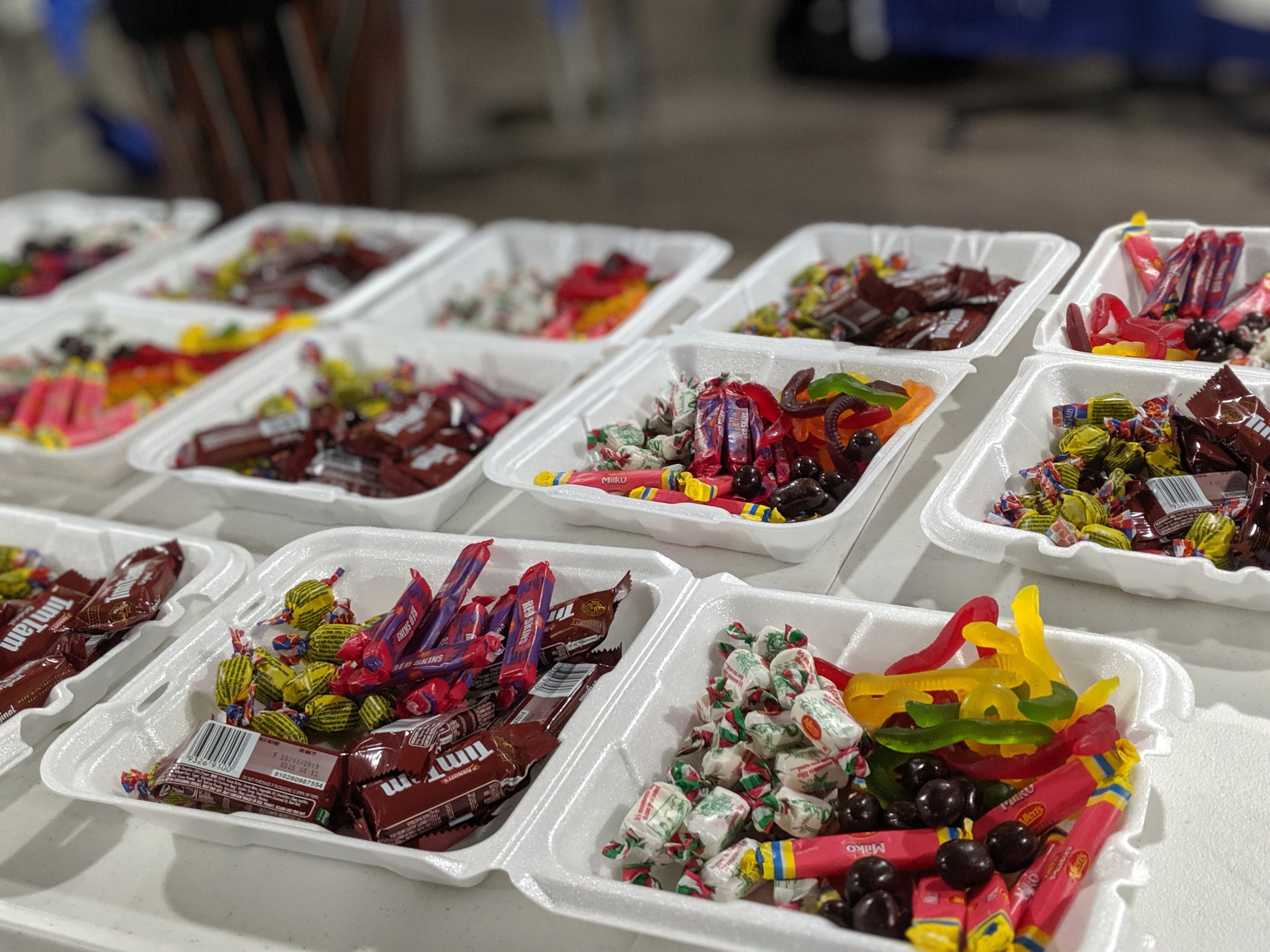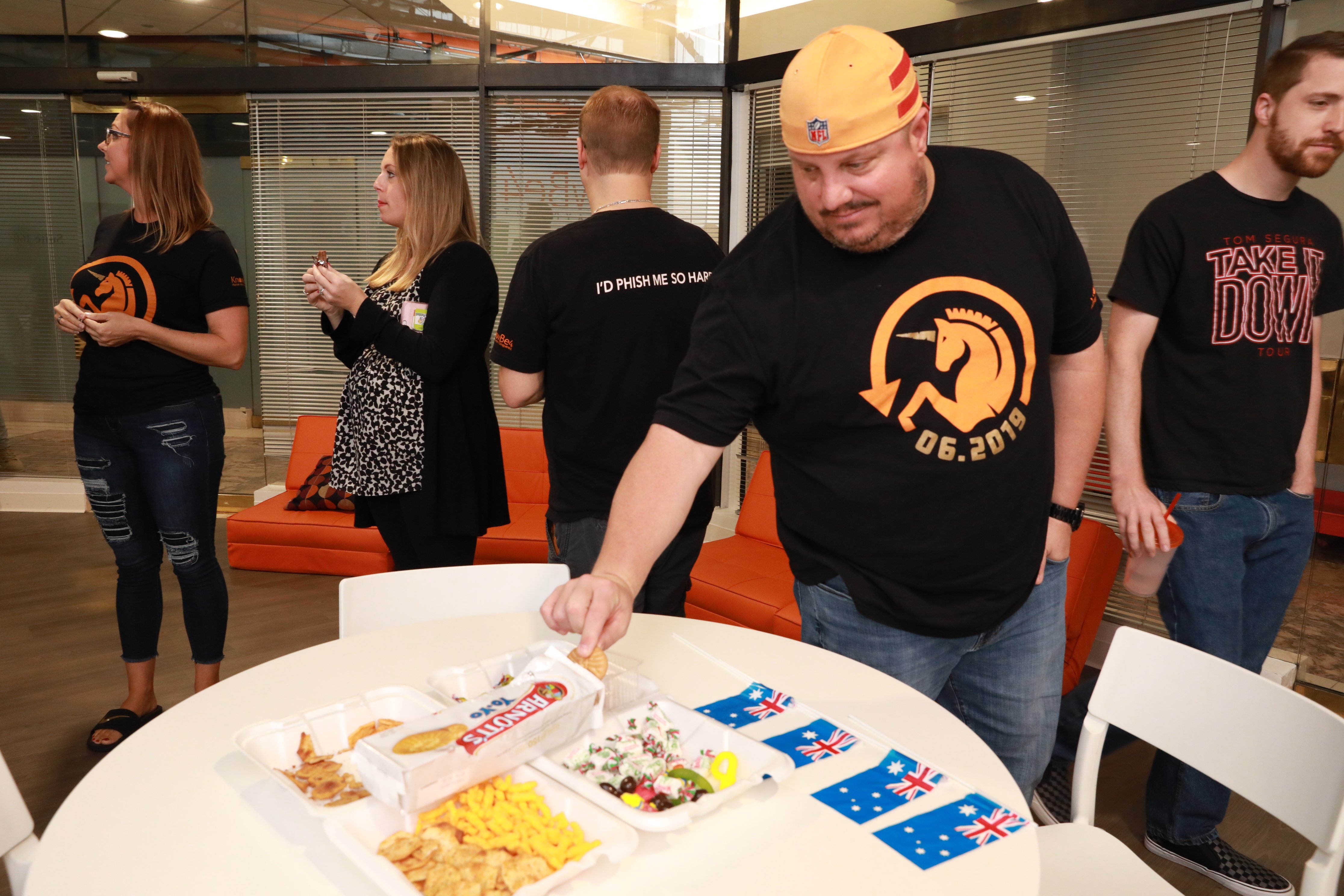 Each member on the winning team of "Aussie Jeopardy" was awarded with an exclusive golden kangaroo pin. "I went online and did some studying on Aussie terms, places, etc. Then our team had a pow-wow before the game to prepare. I'm happy we did because it ended up being a pretty tough game! I was proud of our team because we were dedicated to winning. Aussie, Aussie, Aussie! Oi, Oi, Oi!" said Brittany.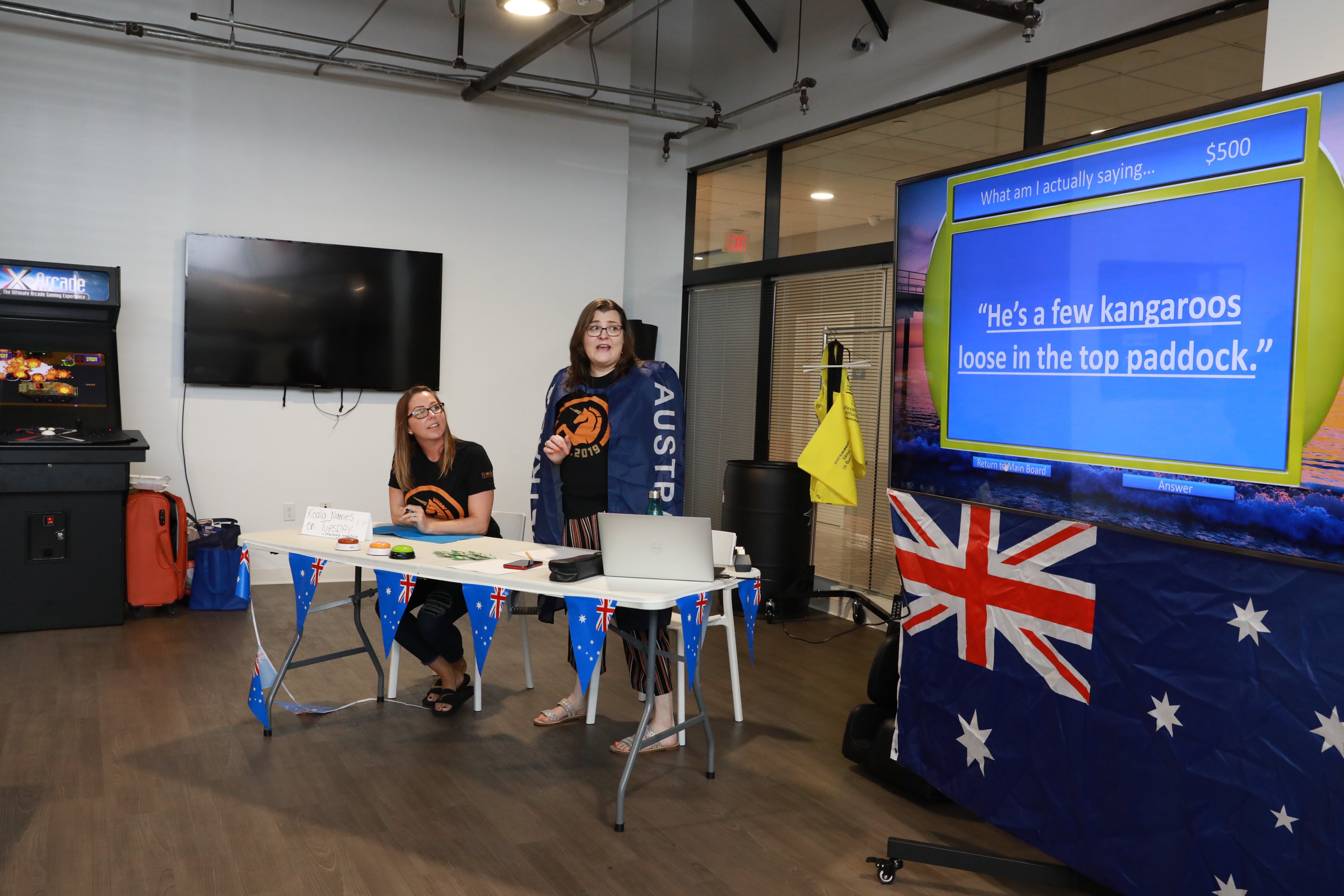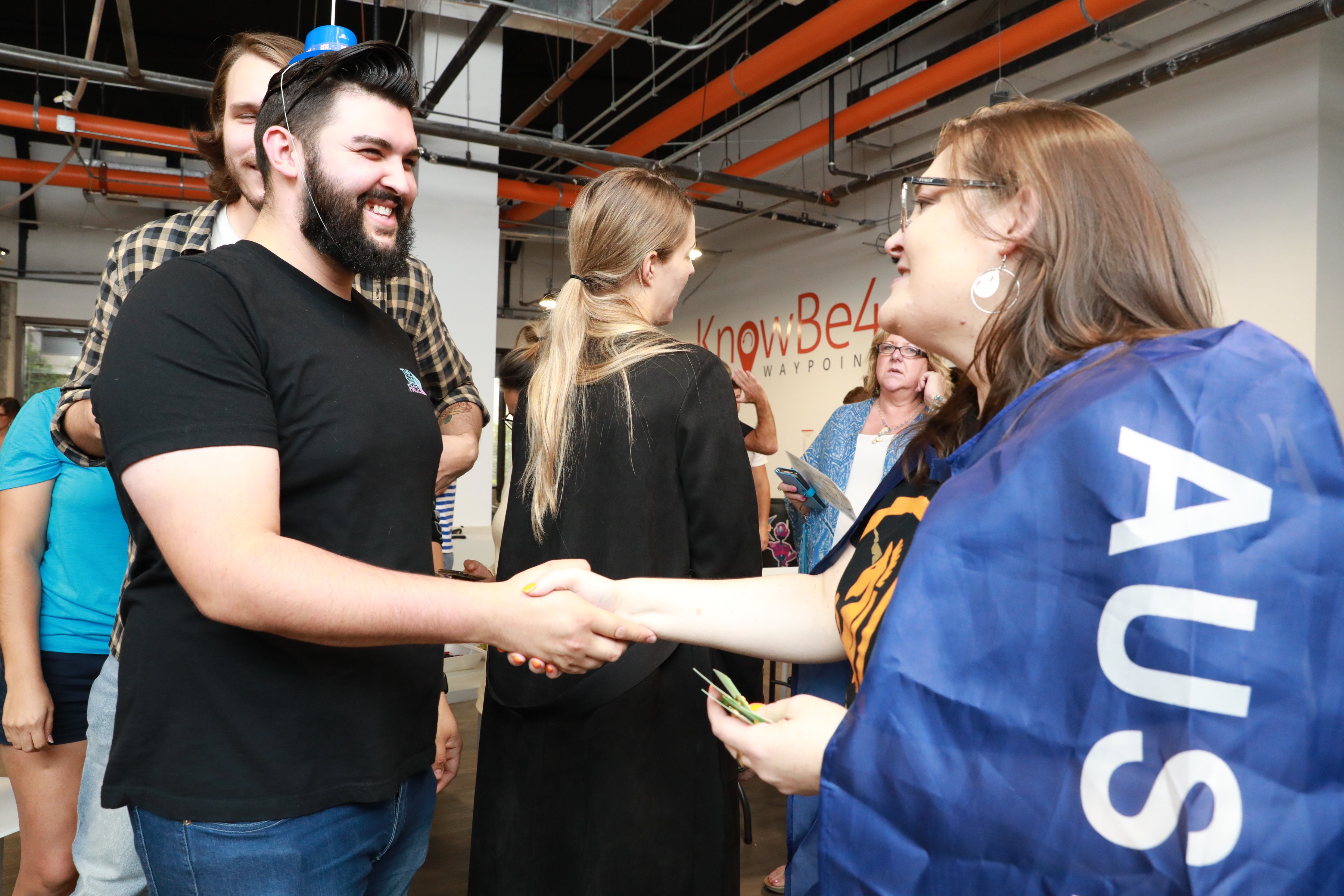 Jacqueline did a great job at getting to know everyone. All of the Knowsters are super excited to have our Australian office open, so we can visit her!
---
Are you in Australia? Are you interested in joining our Australian Office?