In an effort to increase the percentage of women in the cybersecurity industry, KnowBe4 offers a yearly $10,000 scholarship and (ISC)² certification package, open to any woman who is pursuing a degree in cybersecurity. Today, we are thrilled to be sitting down with KnowBe4's 2021 recipient, Mally Shan! Like most highschool seniors, Mally is preparing for graduation from BASIS San Antonio in the next two weeks. She was accepted into her dream school, Harvard University, where she plans to study Computer Science in the fall. She is passionate about educating her friends and community, and encourages more women to seek career opportunities in the industry. Let's take a look at our interview with Mally! :)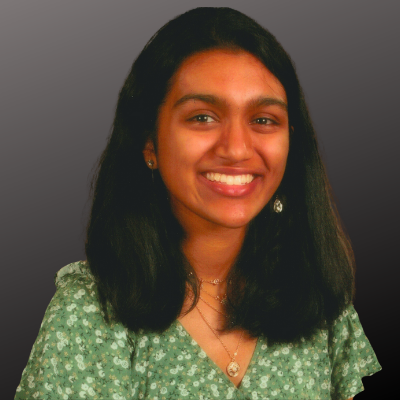 You found out about your acceptance into Harvard University and the KnowBe4 scholarship on the same day. What was that like?
I was so excited! Harvard was my number one choice, and after hearing about the KnowBe4 scholarship, I had to call my mom into the room to share the news. We were so happy!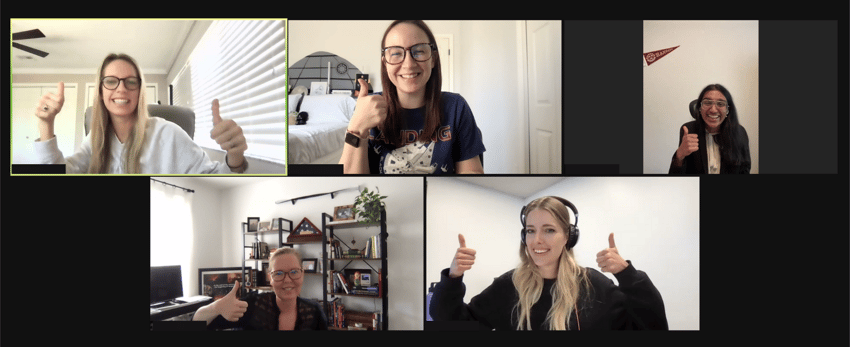 What area in cybersecurity are you most interested in?
I'm interested in pen testing as well as learning the policy side about how to keep an individual's health information secure. I think it would be really cool to be an ethical hacker that helps to secure systems. You have to know how hackers think to help prevent them from causing harm! I want to use threat analysis to protect my community.
How will this scholarship help you start your career?
Financially, the $10,000 funding will be extremely helpful to me and my family. Personally, I am very interested in the certification because it will give me the foundation and resources to break into the cybersecurity industry.
Who inspires you?
Marie Van Brittan Brown inspires me! Maria innovated the first-ever video home security system in 1966. She realized there was a problem in her community and worked to solve it. I aspire to be an innovator like Maria one day. In my personal life, I'm also inspired by my camp mentors from the AT&T Cybersecurity Training Camp that I attended.
What do you like to do for fun?
I write on my blog, Ask The Cat, my online peer tutoring platform, where I share my notes and teachings on different subjects and STEM developments. I like to record educational videos on my YouTube page to share with my friends and community. I also like to write poetry as a creative outlet. I have poems published in my local library which was a big accomplishment for me.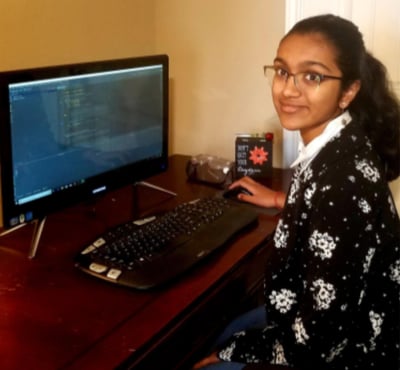 Why is your blog called Ask The Cat?
I liked the name because I like to always stay curious. I encourage family, friends, and community members to "ask the cat" and follow their curiosity!
What motivates you to spread awareness about the cybersecurity industry?
San Antonio has a large concentration of cybersecurity professionals, but there isn't very much visibility of females in the industry. When I attended a cybersecurity bootcamp in the 8th grade, I was shocked to learn that less than 20% of women are represented. I would like to implement a program that will connect girls in middle and high school with professionals who can educate them to find cybersecurity and other STEM opportunities.
What advice would you give to someone interested in applying for a scholarship?
My advice would be to go ahead and apply! You never know what you can achieve until you try. Believe in yourself!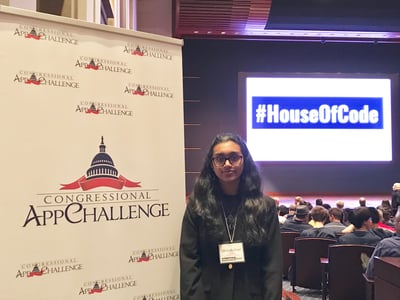 KnowBe4 is proud to offer cybersecurity scholarships for women, veterans, and Black Americans. If you or anyone you know might be a good fit for this opportunity, hit the button below for more information on how you can apply!