KnowBe4 is all about personal growth and professional development so we give the Knowsters a lot of tools and support to help them succeed. One of the most powerful resources available to the Knowsters is KnowBe4's Director Of Career Development, known to the Knowsters simply as Career Dave. With over 20 years of experience in Human Resources, Career Dave has a wealth of knowledge about how employees are hired, promoted, and developed. He is a master of everything from resumes to certifications. Though to many of the Knowsters, Dave is more than just a source of knowledge; he is a source of encouragement and motivation along their career journey.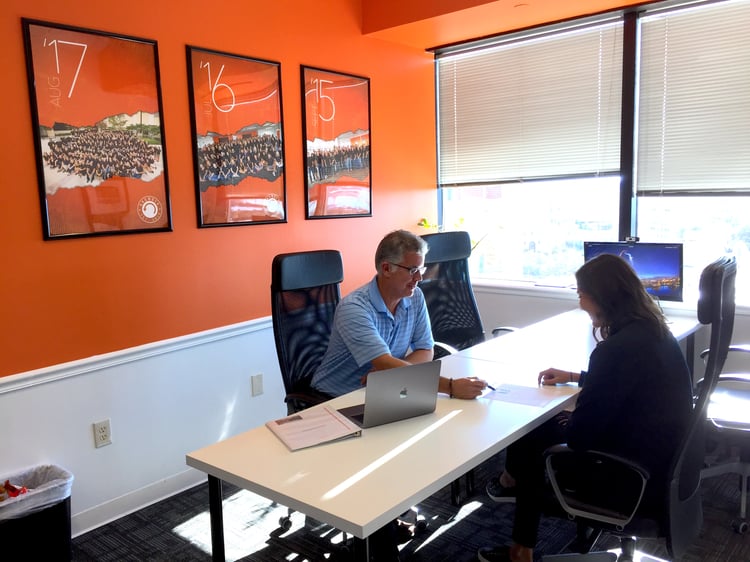 Dave works closely with KnowBe4's recruitment team to make sure he can help guide Knowsters in the right direction as they seek to grow their careers and get promotions. He is always coming up with new ideas to help employees with their professional development in a way that is both fun and educational. Recently Dave partnered with our Director of Customer Success Performance and Director of Expansion to make this special Career Development Wheel Of Fortune game!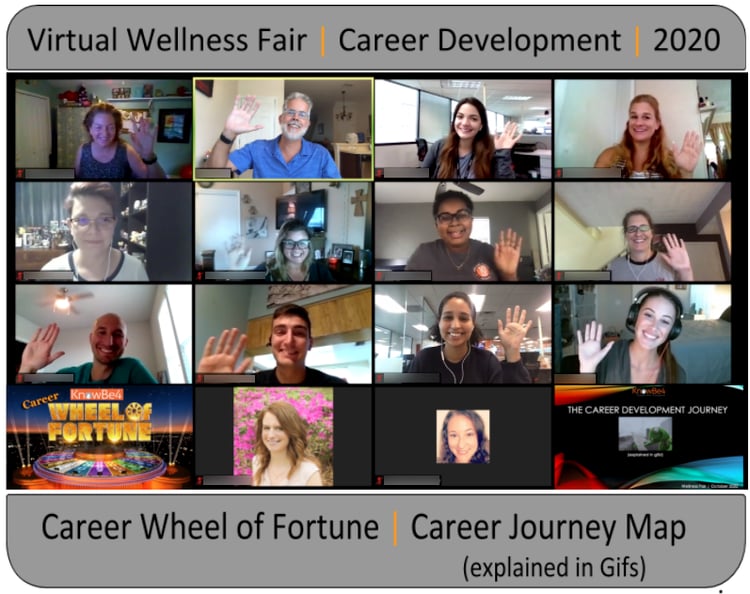 Another one of Dave's successful programs includes the quarterly accountability groups which give the Knowsters a network of peers to work with for professional development. The group members come together weekly to motivate and encourage each other as they each work to gain new skills and strengthen existing ones. As a recent graduate of one of these accountability groups, Amid said that participating in this group was invaluable to him. When the group started, they helped him identify some skills he needed to work on to pursue his career goals such as leadership and spreadsheet skills. Through KnowBe4's wealth of internal training courses and with the support of this group, Amid was able to work on strengthening both of those skills, and when a leadership position opened in his department he was able to get the promotion!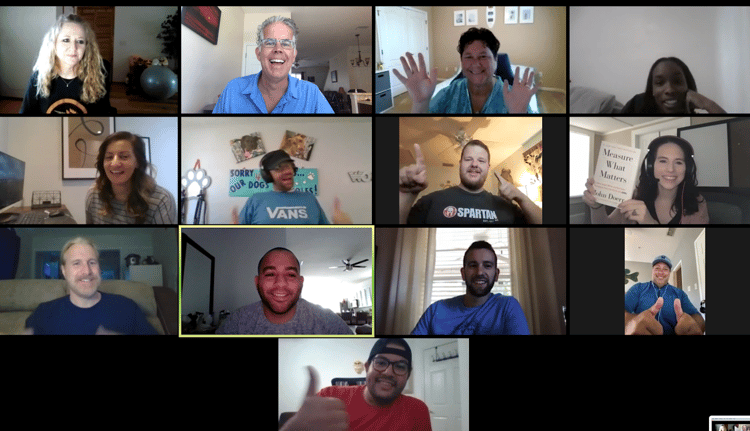 Suri, another Knowster who has recently relied on Career Dave, had this to say about him.
"I don't think I would be where I am today without talking to Dave (in multiple sessions). The collaboration we did together helped me realize what direction I wanted to take my career with KnowBe4, and how to have the best possible attitude during the whole process. I took every piece of feedback he gave me, applied it, owned it, and ultimately landed my most recent promotion to the Enterprise CSM team. It felt like I was talking to someone that really wanted me to be successful no matter what happened, whether I got the job or not. That's what really stood out to me when I met with him. He is a true superhero without a cape and we all appreciate him!"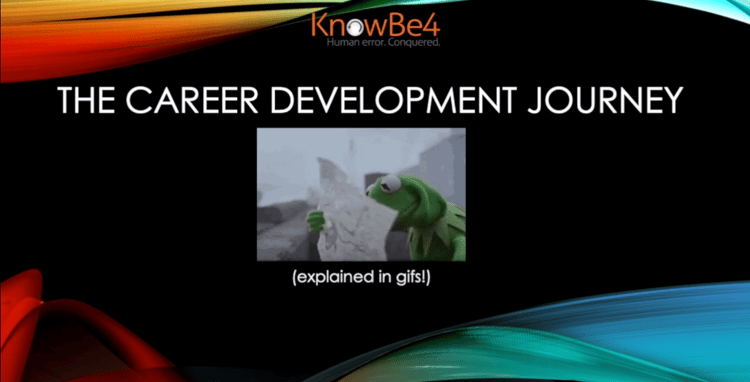 When asked about his job, Career Dave said, "I absolutely love my job and helping Knowsters navigate their careers at KnowBe4! It is rewarding when someone lands their next role. It is also rewarding to be there for a Knowster that wasn't successful with the interview process and help them come up with a game plan based on feedback they received after the interview process."
Career Dave is a powerful resource for the Knowsters to advance their careers. In combination with other resources such as certification bonuses, tuition reimbursement, and internal training, it's no wonder KnowBe4 has so many internal promotions.