Dan is the manager of our Employee Relations team here at KnowBe4. He started working with KnowBe4 over two years ago as an Employee Relations Specialist. Has been instrumental in creating a safe, fun, and welcoming work environment for all employees. He is the leader of our Veterans Employee Resource Group, a member of the Black Knowsters Network, and a working father of three. This is his story and some advice that he would like to share with other veterans, parents, and Black employees.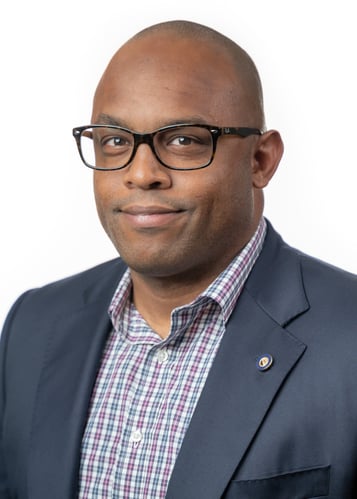 Tell us about your journey and what led you to your job at KnowBe4.
Like many young adults, I really didn't know what I wanted to be when I grew up. I was raised by my single parent mom and was sort of a knucklehead in my early teens. I'll spare you the full backstory of me going to live with my dad, him ending up incarcerated, me going to live with my highschool sweetheart (to whom I'm still married), being on my own at 17 while going to high school full time, and finally joining the military, because that's a lot to unpack! Let me start with my transition from military service after 20 years and 17 days. Well, I have to back up just a little. The last 10 years or so of my military service, I was a First Sergeant. This role, in essence, is a supercharged Employee Relations professional. Needless to say, I loved it, especially being able to help people. So much so, that I transitioned to the "civilian" equivalent and started my journey as an HR Business Partner at another company. The role was great! I learned a great deal about laws that were not applicable to military members. So, what drew me to KnowBe4? It was absolutely the unique culture. Truth be told, I was intrigued to find out Stu held daily morning meetings. I was drawn in by the fact a CEO would do such a thing. Of course, I was used to commanders doing this in the military, but I certainly didn't think any business in the civilian world would do this. The other thing that drove my interest was the culture. After years in the military, I really wanted to be a part of an organization that was high speed and fun. The rest is history. I love this team!
What are you responsible for in your role?
I like to think of myself as a bridge builder. I want to help people build bridges toward their professional success. In my role, I provide guidance to supervisors and employees, help resolve disputes, guide/interpret people and policies, survey employees, and help leaders ensure our culture remains intact. In essence, my team and I keep track of the room temperature and keep a pulse on the heartbeat of the organization (a.k.a. our employees).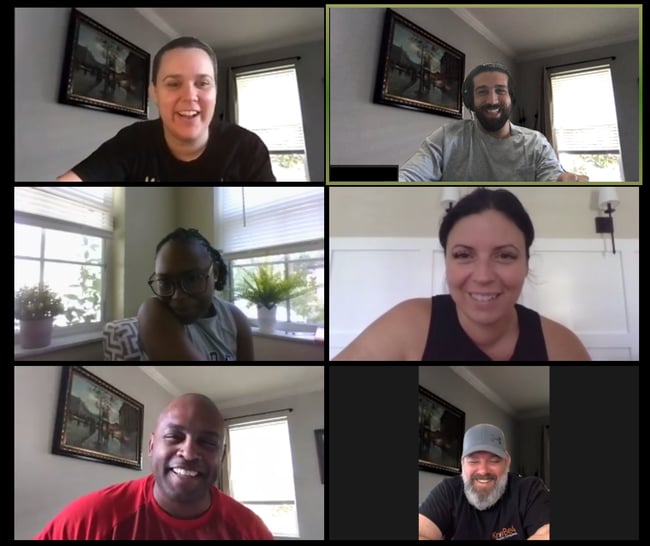 What challenges did you face when looking for employment?
This is tough. We all face challenges and some are similar and others not. For me, my challenge wasn't necessarily being a person of color, but being a military veteran. There are a lot of stigmas associated with veterans, such as PTSD or being too rigid, and those stigmas work against us. Not to mention, a lot of our jobs in the military don't necessarily translate well to the civilian workforce. So, like any minority demographic there are certainly barriers to finding suitable employment. The biggest challenge is encouraging employers to look at the similarities and not get hung up on the differences.
What is your best advice for veterans looking to transition into the civilian workforce?
I'd say first and foremost, find a civilian mentor that has no experience with the military but that is service-minded and willing to help. I'd also encourage them to find a successfully transitioned veteran as a mentor, too. The combination is bound to provide insights that you can't come up with alone.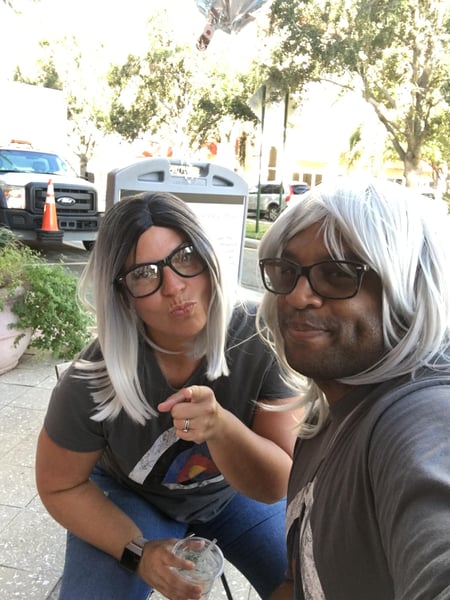 What have been the keys to your success in balancing a fast-paced job with parenthood?
I have three daughters and an amazing partner. To be honest, I would not be nearly as successful without my wife. I know some people are able to do it, but I know my limitations. Still, I think the key to my success, in addition to having a wonderful partner, is that I strive for quality engagements as opposed to more. I learned in the military that I'll never be able to spend as much time with my family as I'd like, so I had to focus on the quality of the time I had with them. So, my advice is to make your time count!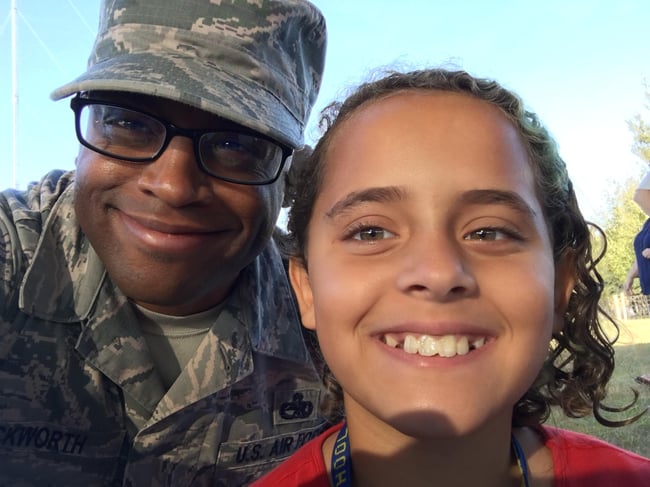 What is your best advice for people looking for companies that support diversity?
Pay attention to what their employees say about the company. Don't just look at their reviews on Glassdoor. Go on LinkedIn and link with their employees. Establish rapport and ask the questions that matter to you. You better believe that when I interviewed at KnowBe4, I was looking at the organization's diversity with a very critical lens.