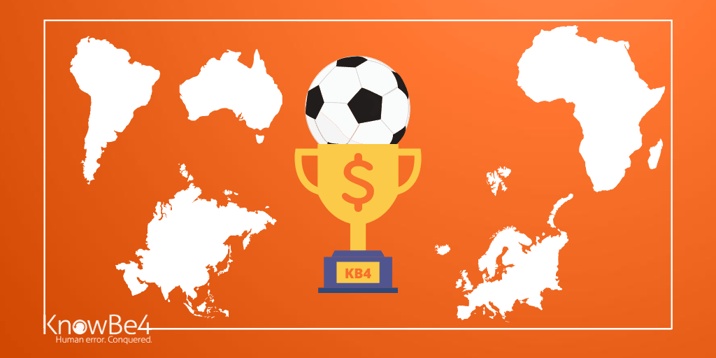 Who doesn't love a little bit of friendly competition? Over the course of three months, eight global Knowster teams competed in KnowBe4's annual International World Cup Game! This interactive team game is a fun way to keep our Knowsters excited, engaged, and motivated to finish out the quarter strong! This year, the rivalry was fierce. Let's take a closer look at how it went!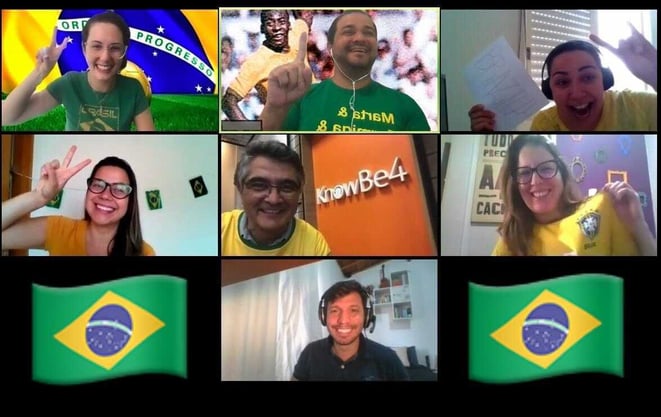 What makes KnowBe4's World Cup Game unique? It's one of our most exciting sales competitions from around the world! Our teams are split by region; UK (England, Scotland, Wales and Northern Ireland), DACH (Germany, Austria, Switzerland), Japan/ME (Middle East), LATAM (Latin America), ANZ (Australia and New Zealand), Asia, ROE (Rest of Europe) and Africa. The sales teams go head to head to compete until the end of the quarter. Not only is this a fun company-wide game, but it also motivates our Knowsters to give it their all to win some fun prizes!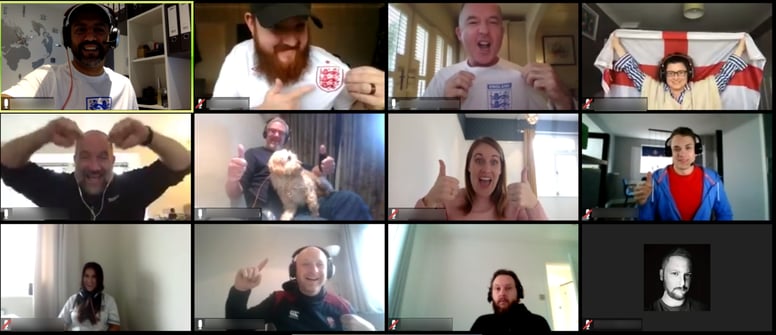 How do the teams score? Teams are measured by special KnowBe4 sales metrics. The higher the totals generated in each of these metrics, the higher a team will rank on the leaderboard. At the end of the month, the total number in each metric generated by the team will be ranked and awarded points. The team with the highest score at the end of the month wins that round and advances onto the next to compete against another winning team. Losing teams battle against other losing teams to secure a place in second and third place.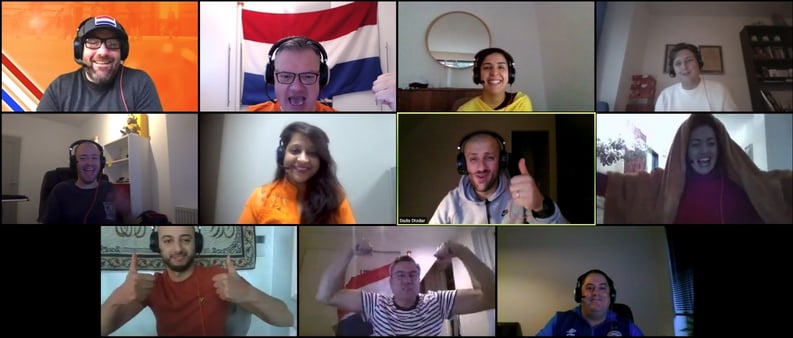 Throughout the competition, there are also some ways Knowsters outside of sales can join in on the fun! Employees cheer on the teams by voting for their favorite team video. They also have the opportunity to choose which countries they think will make it to the finals, for the chance to win a prize! From soccer dress-up days to awards and swag, the Fun & Shenanigans team always helps coordinate an exciting quarter! There is even a Soccer Trick Shot Day, where employees can submit their best soccer shot and win prizes.
Bes, UK SMB Regional Account Manager, says, "the World Cup competition was really great fun to take part in! Not only were the finals perfectly timed with the Euro's, but it was so great to see everyone's funny, 'sporty' personalities to make our World Cup video. Everyone got very competitive and it was a very tense last week with ROE bringing strong competition right down to the last day!"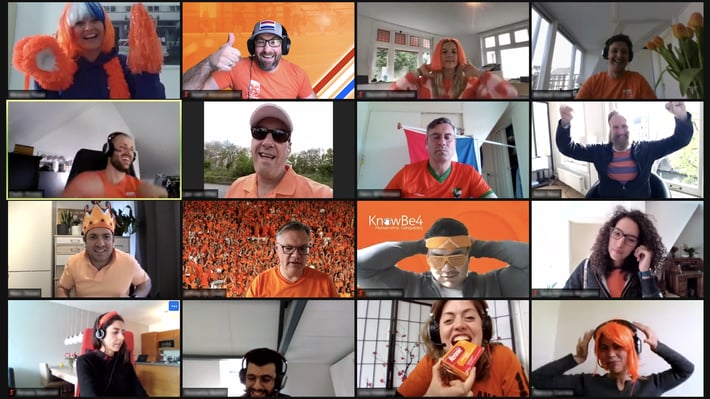 The KnowBe4 2021 World Cup Game is a fun way to incorporate some friendly competition for our global sales teams! From interactive team videos to soccer dress-up days and prizes, the World Cup Game is always a blast!