If you are local to Clearwater or have visited, then you may have noticed the Clearwater Dolphins Trail. KnowBe4 is proud to announce that we have added to the trail with our KnowBe4 dolphin statue, Stunie! We named the dolphin Stunie, partly after our CEO, Stu, and partly after our billion dollar valuation which puts KnowBe4 at "Unicorn Status".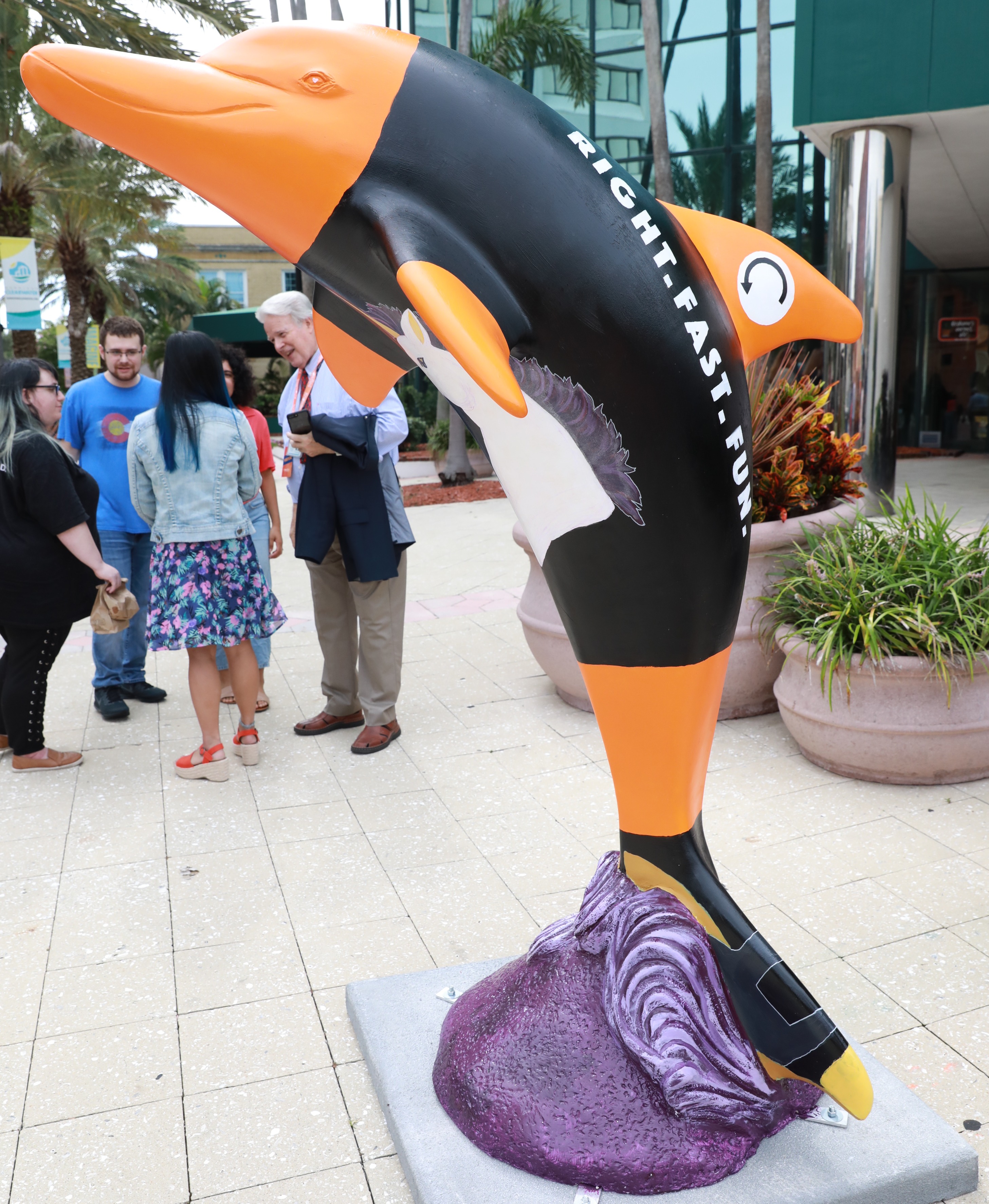 The Dolphins Trail consists of painted six-foot tall dolphin statues that can be found all around Clearwater and St. Petersburg. With over 120 dolphins, all painted by local artists, you can follow the Dolphin Map on a fun adventure.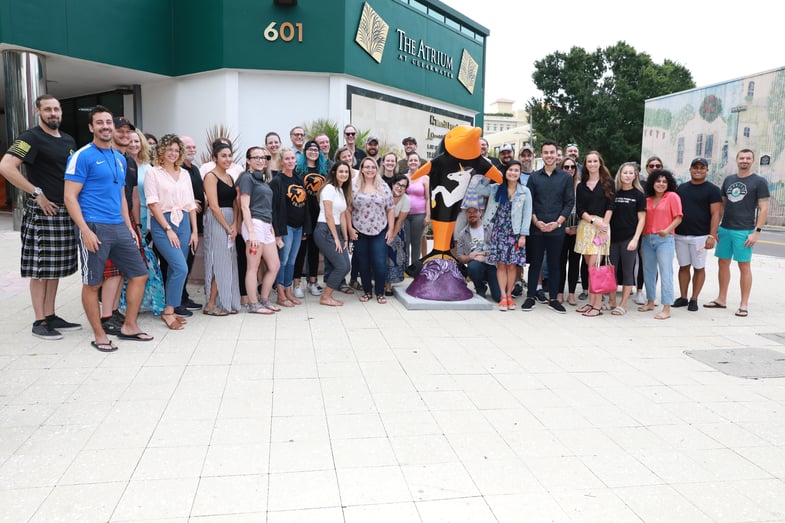 During their Summer internship, Public Relations interns Nora and Chris collaborated with the city of Clearwater to add Stunie into the trail, as their internship project! They also arranged an unveiling party for the Knowsters and the Mayor of Clearwater to attend.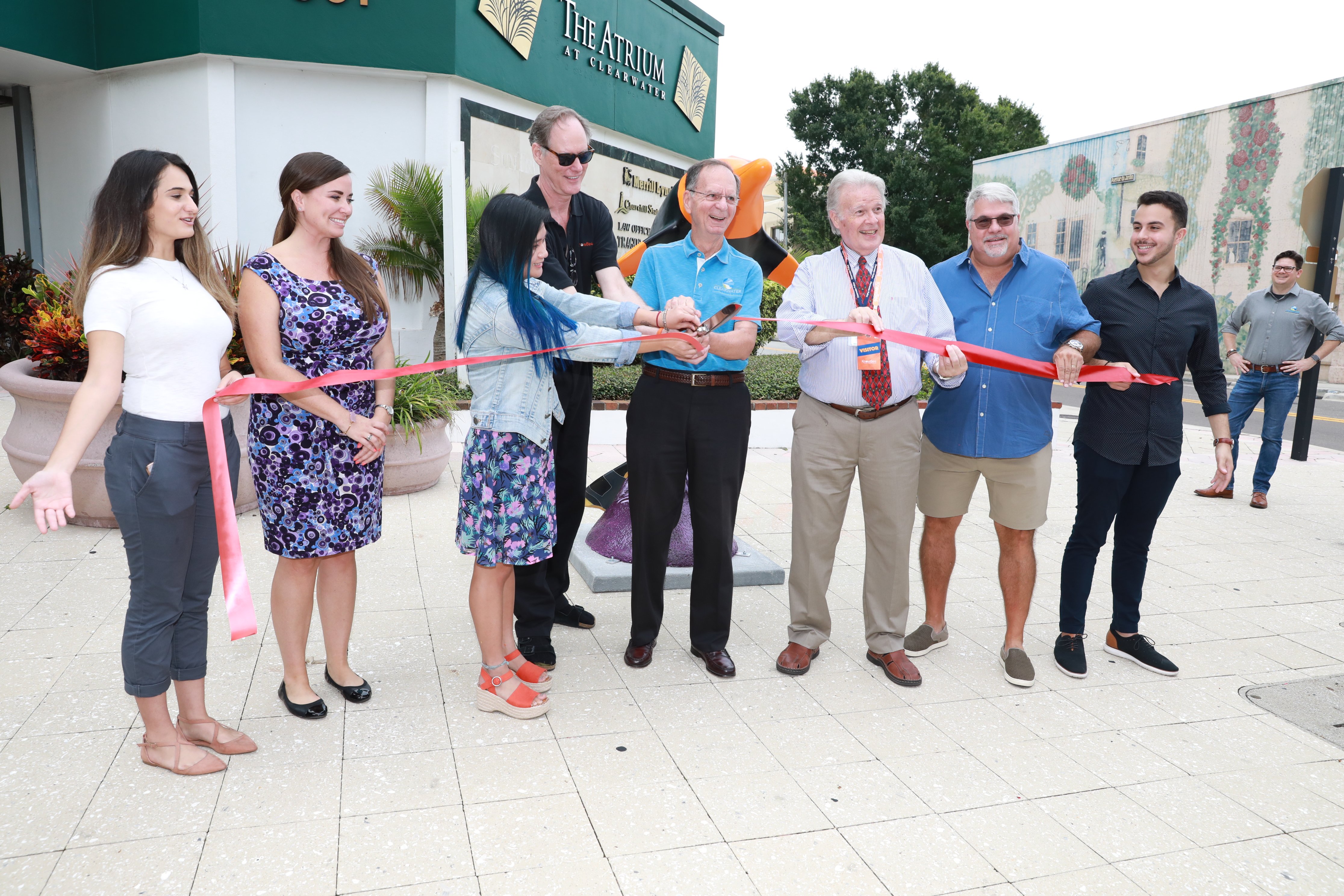 Our very own Knowster, Kit, was the artist who painted Stunie. A few of the most notable details are Stunie's Birkenstocks, KnowBe4's slogan of "Right. Fast. Fun." and of course our signature unicorn! "I brainstormed out loud to my teammates here in Sales Admin, and figured, what could be more Kb4 spirit than an orange dolphin wearing a black T-shirt, with a unicorn and purple mane. The little birks and socks was a great little addition to the dolphin courtesy of Lauren," Kit said about the design process.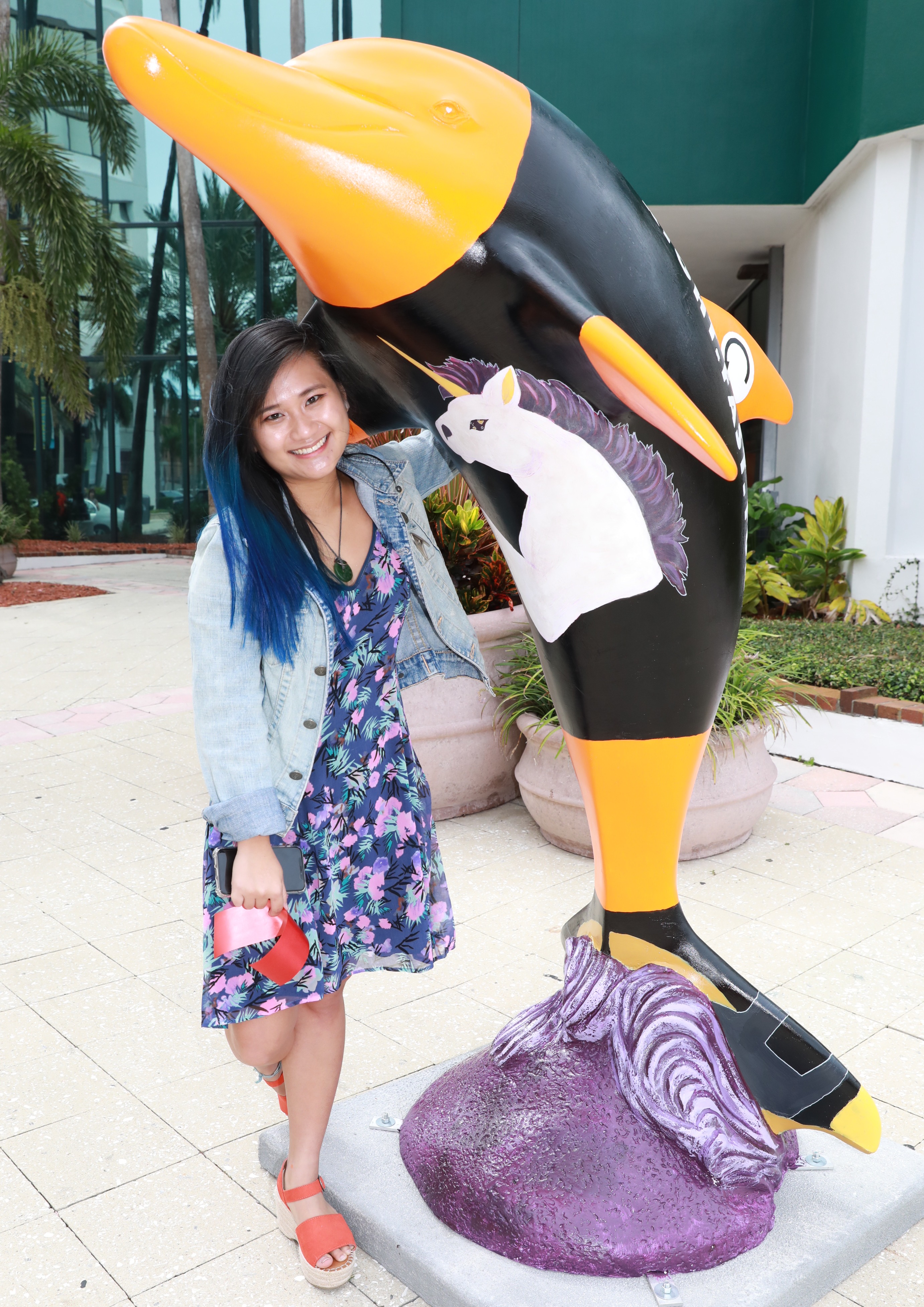 "So I was approached by the two interns that were under Kathy to paint the dolphin, which was pretty cool. They had a very strict short deadline for it, so it made it even more fun. I was told that it just had to be primarily orange as the guidelines, and the rest could be up to me and the good old imagination," said Kit.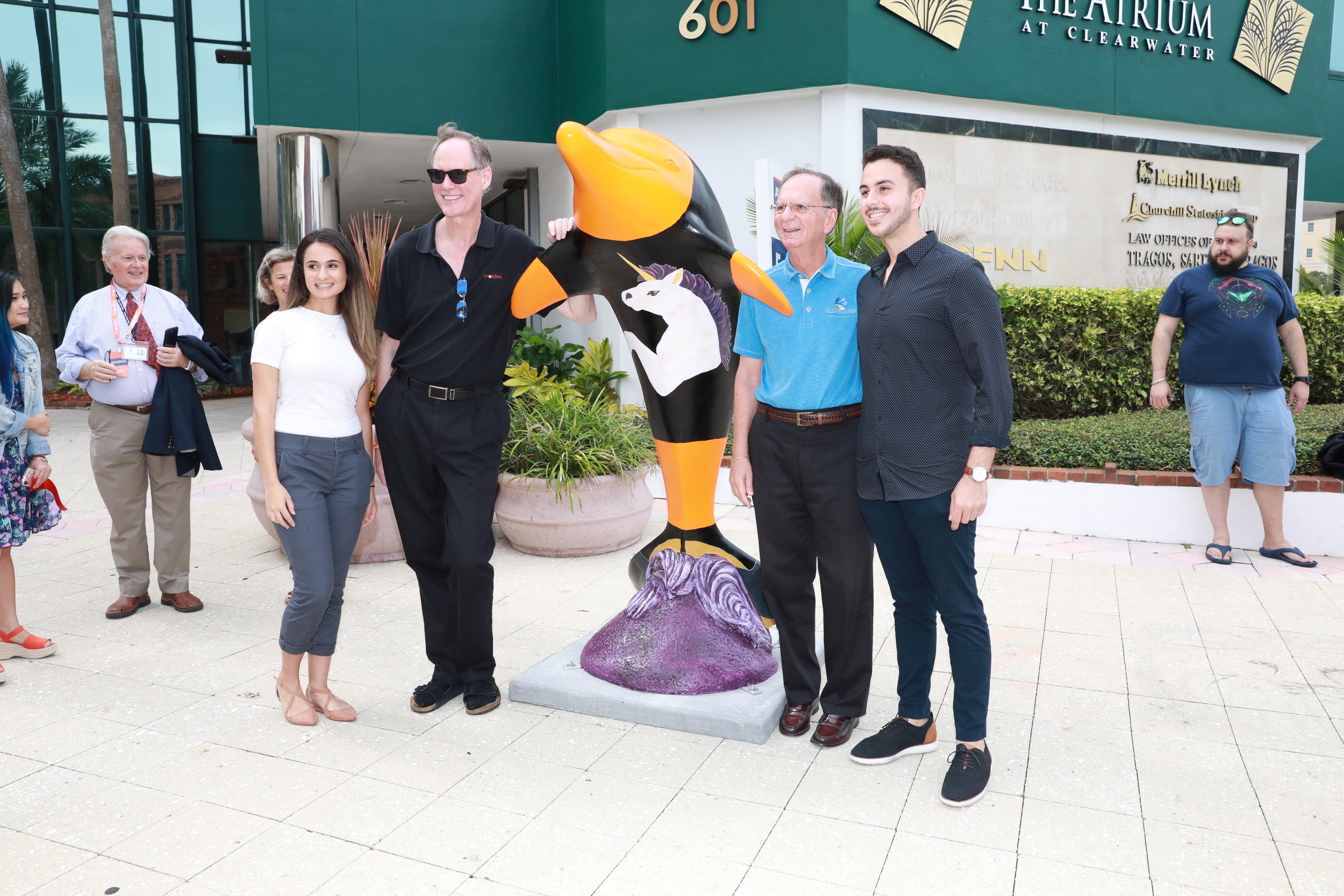 KnowBe4 loves being a part of Clearwater's awesome culture!
---
Interested in joining KnowBe4?