For many, balancing work-life and family-life can be a challenge. Long work hours, overtime, calls and emails at home, and lacking time off can all be barriers to spending quality time with your family. At KnowBe4, we're different and we're proud to have been selected as one of Fatherly's Best Places to Work For Dads.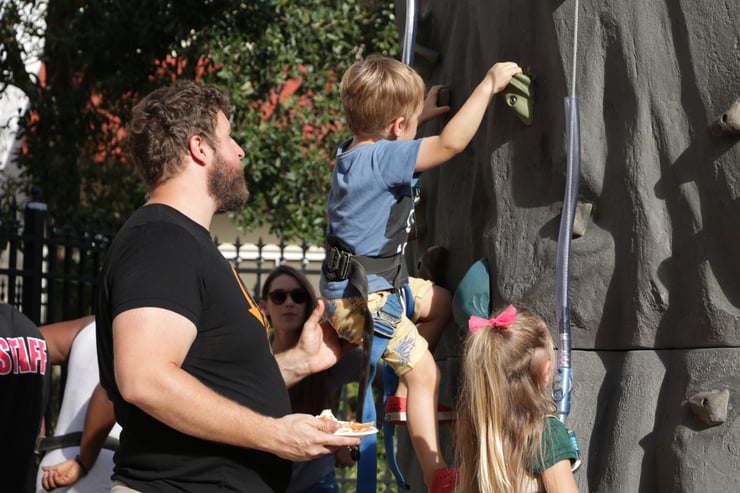 What makes us such a great place to work for dads? Well, we offer:
6 weeks of paid time off
8 weeks of paid parental leave, for mothers and fathers, as well as for births and adoptions
Ramp-up periods when returning to work
Flexible scheduling
Family events (i.e. quarterly employee/family mingles, theme park trips, etc...)
Access to free life coaches and financial advisors
Retirement planning - 401(k) matching up to 3.5% of salary
Fully paid medical insurance for employees
Tuition assistance
Matty, a KnowBe4 employee and father of 2, said that for him the "flexibility [KnowBe4] allows is huge. Kids get sick, have appointments, and events at school that always fall during work hours, which normally dads would have to miss." At KnowBe4 our flexible scheduling and generous PTO policy really help fathers (and mothers) be present in the lives of their children.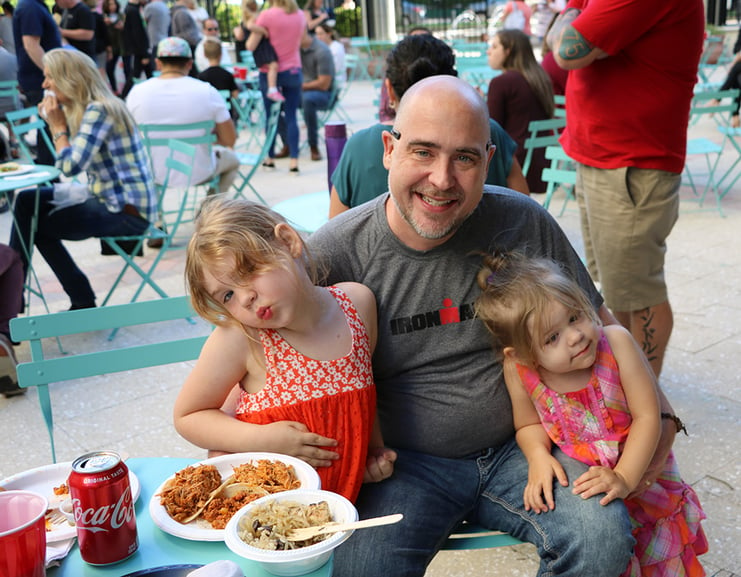 "KnowBe4 does a lot of things that other companies simply don't do," said JC, father of 4. "My teams have always been 'family first' and I'm happy to have had the managers that I've had." At KnowBe4 we understand that family is more important than work and we do everything we can to help employees take care of their families.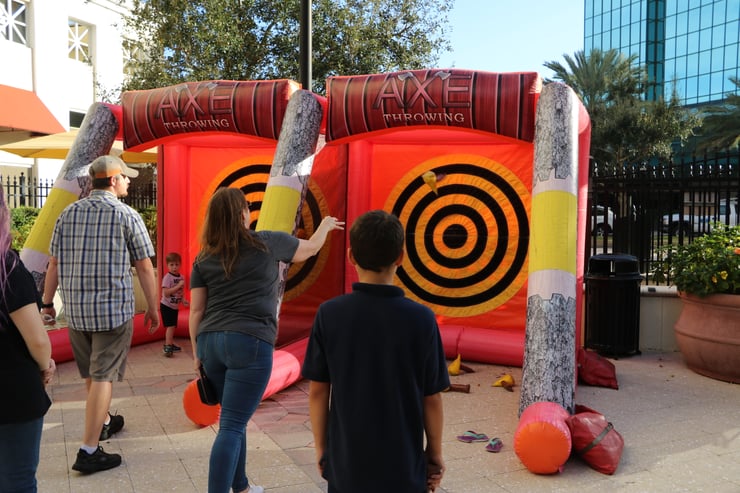 "And if that weren't enough," JC continued, "KnowBe4 also does quarterly company mingles that invite families to come out. At the mingles, there is catered food, entertainment, and music. This allows the kids to see who we work with and where we work. It allows them to feel included." Every employee/family mingle is a little different but the objective is always the same: spend quality time with friends and family in a relaxed environment. Work-life and family-life don't have to be two opposing forces fighting for your time. At KnowBe4 they come together and create a perfect balance.