On Thursday, April 22nd at 9:30 am (EST), KnowBe4's Chief Financial Officer and Chief Revenue Officer rang the opening bell on the Nasdaq, officially marking the first day with KnowBe4 as a publicly traded company. This was a major milestone for our organization - one which represented the hard work of more than 1,000 employees, across 11 countries, over the last 10 years.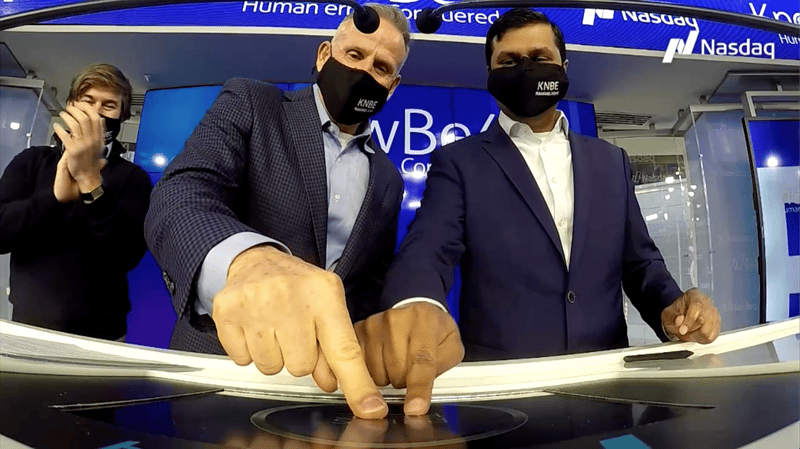 In our Clearwater headquarters, we celebrated as the closing bell of the Nasdaq rang. While we normally would have had a much larger celebration, we had to do things a little differently due to current COVID-19 restrictions. A small group of employees who worked very closely on the IPO project celebrated briefly from the office, using masks and proper social distancing, while the rest of the organization joined the celebrations through video conferencing. Our CEO, Stu, addressed the team, giving an inspiring speech about how far the organization has come and the goals in front of us all now. As Stu finished his speech, the team marked the celebrations with a wave of confetti!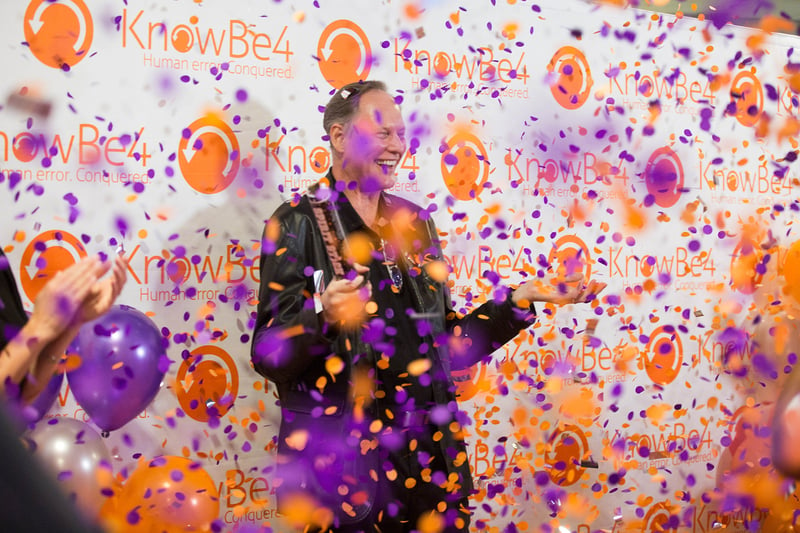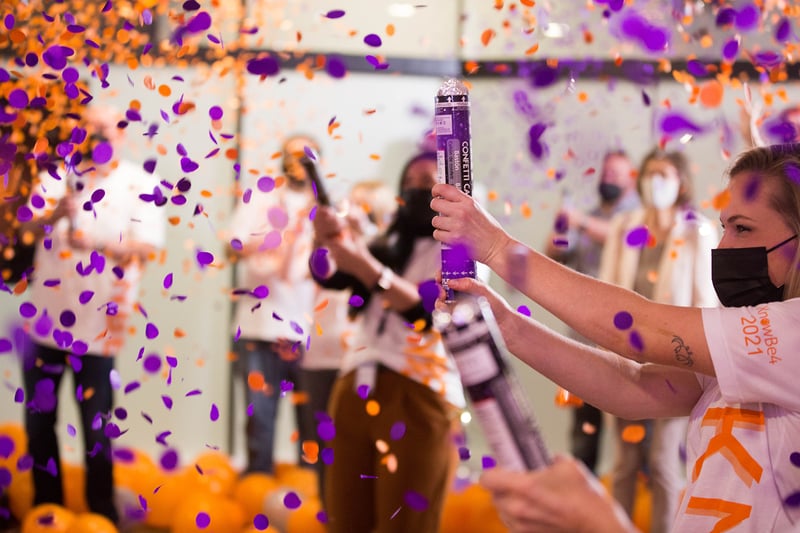 Around the world, our team members received special packages which were mailed directly to their homes with gifts to celebrate the momentous occasion together. The packages included a special new shirt with KnowBe4's stock symbol as well as a party horn and a pom-pom, so everyone could cheer from home.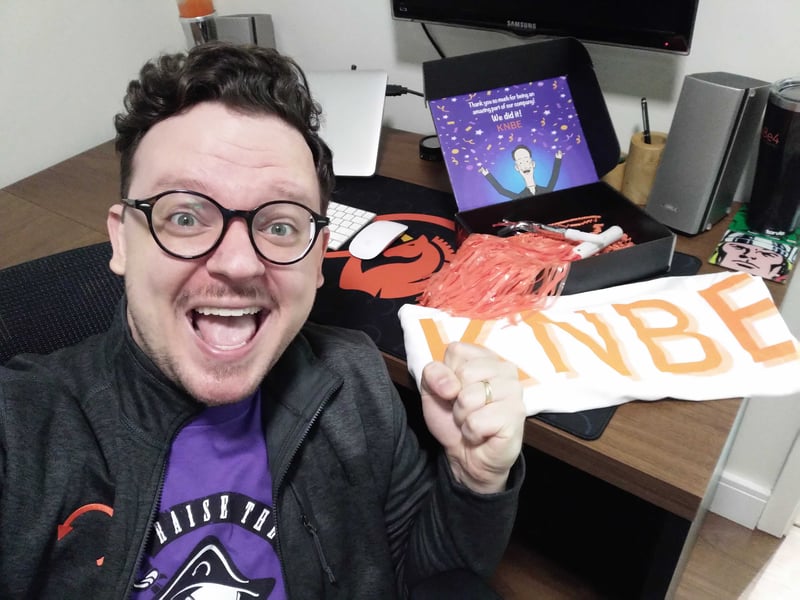 After the cheers had died down, the team members that worked directly on the IPO project popped bottles of champagne in celebration of the tremendous achievement. For many, this moment marked the pinnacle of months of work. When asked about the significance of this event, Erika, KnowBe4's SVP People Operations, said, "at KnowBe4 we call ourselves Knowsters. We are one united team that has worked together tirelessly to make this amazing day come to fruition. The IPO means so much, as it is a true testament to what can be accomplished when you have a group of amazing people working together towards a common goal. In true KnowBe4 spirit, we are excited to see what is the next goal we can set before us and conquer!"
This was truly an incredible accomplishment for our team. An accomplishment that brought cheer, excitement, laughter, and even heartfelt tears to our team members. However, as Stu likes to say, "this is just the beginning." There are plenty more milestones to be reached and plenty more celebrations to be had!