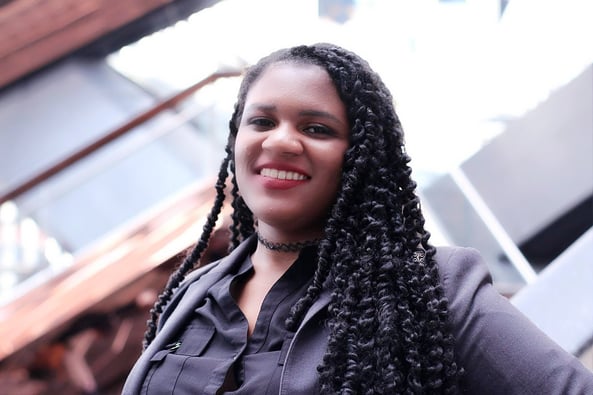 According to the International Consortium of Minority Cybersecurity Professionals, only 6% of African Americans work in STEM compared to an overall 11% of the U.S. workforce. In an effort to increase the percentage of Black Americans in the cybersecurity industry, KnowBe4 offers a yearly $10,000 scholarship and (ISC)² certification package, open to any Black American who is pursuing a degree in cybersecurity or a related field. KnowBe4's 2021 scholarship winner, Chase, is a recent high school and George Washington University Early College Program graduate, earning her Associate Degree as a senior. Chase has plans to attend Penn State University in the fall, where she will major in Computer Science and minor in Cybersecurity Computational Foundations. When she's not studying, she's binge-watching "Hoarders" with her grandmother, giving back to her community through mentorship, and playing with her cats. Let's take a look at our interview with Chase!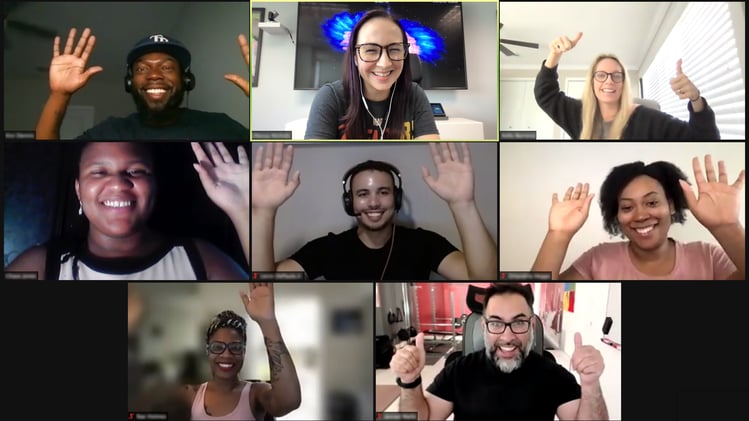 What initially sparked your interest in Computer Science and Cybersecurity?
Walking past museums and intelligence agencies here in D.C with my dad is what really inspired me. My debate topics in school covered several subjects in international relations which triggered my interest in network security. One day, I would like to work for an intelligence agency like the NSA as a software engineer!
What opportunities has this scholarship given you?
My mom is a single mom taking care of my grandma, myself, and my brother, so this scholarship helps support my family financially. The ability to focus on my schoolwork and volunteering, while not having to worry about getting an immediate job when taking classes is amazing. The certification is a great opportunity which I am very excited about!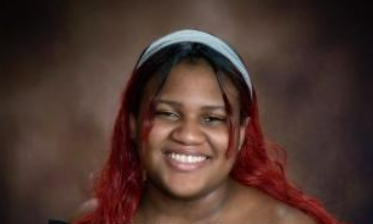 Who inspires you?
My grandmother is the strongest person I know. As a Black woman with chronic pain on a daily basis, I have seen her navigate the healthcare system which has been a trial, but she continues to push forward. I'm inspired by her courage and strength despite the pain she is in.
What do you like to do for fun?
I enjoyed being a part of the Crew team with my classmates before COVID-19. Since the sport relies on communicating with your teammates, it really taught me the importance of teamwork! I also like playing with my two pet cats, Katniss Everdeen and Artemis Fowl.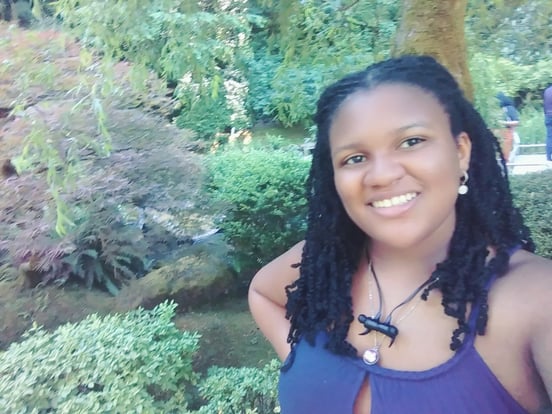 What is your favorite quote and why?
My life motto is, "it's not my fault but it's my problem." I found this to be especially true when the COVID-19 pandemic hit, and I saw so many school teachers struggling without adequate support. It inspired me to open my nonprofit where I tutored middle school students, helped low-income preschool students with activity kits, and gave mask safety posters to local businesses. I believe in purposeful problem-solving to make an impact in my community. If you see a problem, it's an opportunity to solve a problem!
As the 2021 Black Americans in Cybersecurity Scholarship winner, what advice would you give to someone applying for this scholarship?
I would say, it's important to reflect and think about what your interests are, and then go for it! Don't give up. No matter what doubt you have, go in with an open mind and realize that you are smart and capable. I hope to encourage other Black girls to pursue STEM careers. As a Black woman, and usually one of the only Black women in the room during my classes at GW, it really showed me how my diversity adds to the room. It isn't easy, but it is rewarding to be in a position where I can voice my opinion. Representation is so important, especially for Black women in STEM.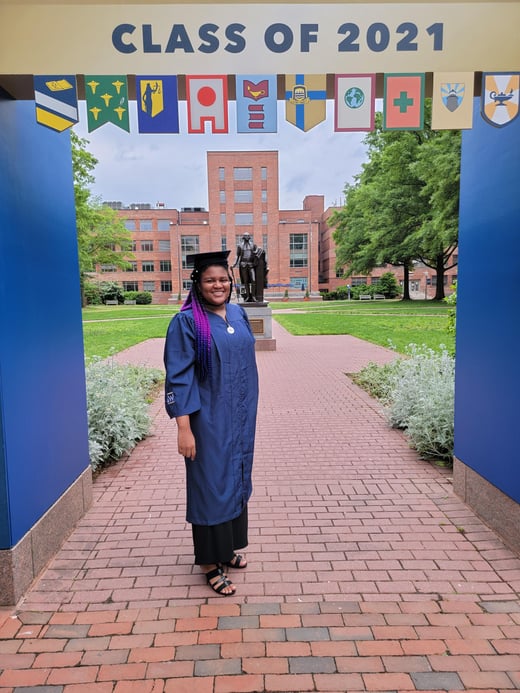 KnowBe4 is proud to offer cybersecurity scholarships for Black Americans, women, and U.S. military, veterans and spouses. If you or anyone you know might be a good fit for this opportunity, hit the button below for more information on how you can apply!