Starting a new year is often a time for reflection and making changes in your life. For many that means looking for a new job, but how do you know the new job is actually going to be better? Instead of just applying to every job that pops up, we suggest being more selective in your application process and really examining an employer to ensure they will be able to meet your needs. Here are a few tips to help you identify great jobs with great organizations to help you make your big career move in 2021.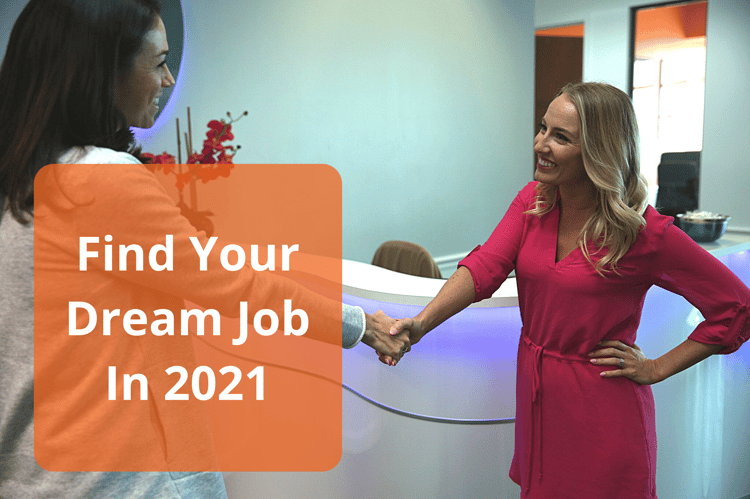 1. Identify What Needs To Change And What Needs To Stay The Same
What do you love about your current job and employer? What do you hate? Do you love your current organization's remote work policy but hate their policy on paid time off (PTO)? Identifying these traits will be instrumental in helping you decide if another organization is the right fit for you. If your current organization doesn't provide you with enough PTO, and you feel that is a priority for you, then it will be easier to cross-off other organizations with poor PTO policies during your job search. Talk with colleagues, mentors, friends, family, and career coaches to help you identify what you really want from your next big career move and what your priorities are.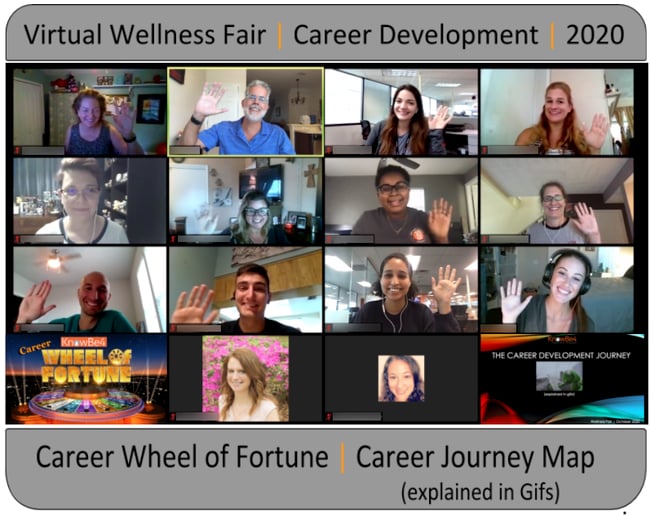 2. Identify Some Potential Organizations You Want To Work For
With so many employers hiring, it can be overwhelming to decide which to look into and which to avoid. Try starting with highly accredited employers. Great Place To Work is an organization that certifies employers as a "Great Place To Work" by using employee surveys and national benchmarks. Great Place To Work also partners with Fortune Magazine to announce yearly awards such as Best Medium Workplaces, Best Workplaces for Millennials, Best Workplaces for Women, Best Workplaces in Technology, and many more. Glassdoor has national awards based entirely on reviews received from current and former employees of a workplace. Plus many local news outlets will rank local employers in their own award system. Organizations that are constantly appearing in several different award programs are likely worth the time and energy to investigate further. Take note of a few that interest you and start looking into them more.

3. Dig Deep
Now that you've identified some awarded and accredited organizations, it's time to figure out which of them is the right fit for you. Job searching is sort of like dating; if you aren't a good fit for the employer or the employer isn't a good fit for you, then it will just turn into a toxic relationship. Find an organization that shares your values and offers you the benefits and perks you value most. Most organizations have their values, benefits, and key offerings laid out on their jobs page, LinkedIn, Glassdoor, Indeed, or other profiles. You can also utilize review sites, such as Glassdoor, to see company ratings and read reviews from employees who actually work at the organization, or have worked there previously. Sometimes digging through these reviews can be a challenge though, and you have to be critical of some reviews. Look for organizations with a few dozen reviews or more, weigh the number of positive reviews versus the number of negative, and think about whether the reviewer is leaving a calm and rational review or is just looking to harm the organization in some way. Use these reviews to help you judge the good and bad attributes of an organization and compare them to your priorities. If they line up, chances are this will be a great work environment for you!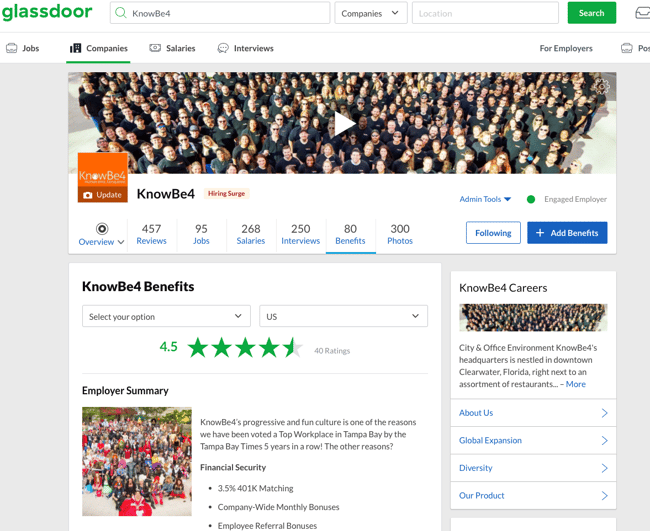 4. Follow The Organization(s) You Want To Work For - Literally
Most organizations will have options for you to follow them on social media, job boards, and/or newsletters. Follow your favorite organizations on as many channels as possible so you stay informed on the organizations' hiring needs and are among the first to find out about updates such as new job postings. In addition to being able to get your resume in front of recruiters sooner, you will also sound knowledgeable during interviews if you are able to mention a few of the organization's recent activities.


5. Master Your Resume & Prepare For An Interview
When that perfect job at the perfect company presents itself, it's time to update your resume to reflect the job requirements. This is a great career move, right? So don't just throw a generic resume at it. Update your resume to match the job description. Adjust your skills and descriptions to reflect the requirements of the job posting - assuming you have those skills, of course. Update the language and verbiage in the resume to match the language of the job posting. Every job and every recruiter has different requirements and preferences when it comes to resumes and interviews. Here are a few articles from KnowBe4's recruitment team on how to master applications.



You're going to spend 8 hours a day at your new job, so you should enjoy it! When looking for a new job, spend the time to evaluate a few great companies and find your dream organization. By the way, if your dream job is here at KnowBe4, then you can look at our available jobs here. Good luck with your next big career move in 2021 and hopefully we'll see your application soon!