Our office in the UK is based out of the beautiful walled city of York and has a team unlike any other team at KnowBe4, in the UK, or in the world. We have a unique team dynamic that mixes KnowBe4's company culture with the UK's culture, resulting in a witty, fun, and energetic work environment. Whether working together in-person or remotely, our team gets along famously and we all work together to achieve our goals.



Remote Work Environment
We have been working remotely since March of 2020 and our team is still as fun, lively, and productive as ever. Pam, a Regional Account Manager on our team, says "I was recruited, hired and onboarded all remotely. Despite working from my own spare room, I've never felt closer to my colleagues or more connected to my job." To keep everyone feeling connected, we have regular team meetings and we often get together for virtual happy hours. Everyone has received several care packages through the mail including tea, chocolate, snacks, wine, and much more! We've also held a holiday gift pickup so team members could swing by the office to get their holiday presents, grab some food, and get a cup of mulled wine or hot chocolate. In October, we joined our colleagues around the world to virtually celebrate Halloween and we spent the last few months of 2020 competing with sales teams from around the world in KnowBe4's first Sales World Cup.
In-Office Culture
Our office is in a beautiful old barn that has been completely remodeled into a modern workspace. The open spaces lead to lots of collaboration and quick communication while also representing the total transparency that team members are given. As Rik, a member of our Sales Engineering team, says, "We work in a relaxed, friendly, open environment which also actively promotes having fun whilst you work - this is refreshing and ultimately just the most rewarding experience!"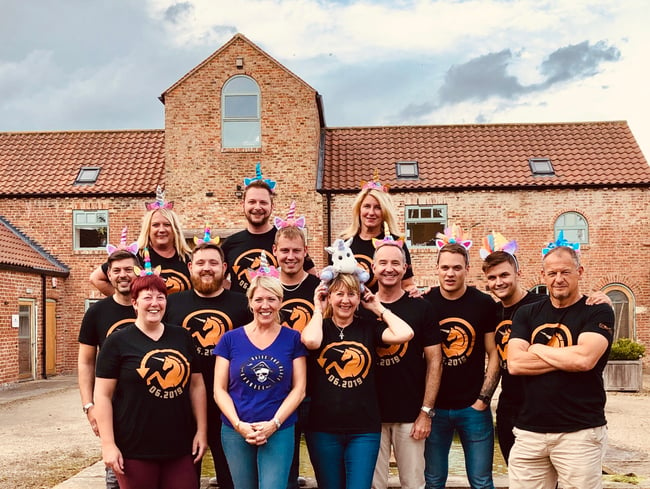 When the team all gets together in one place, it's always a good time! Prior to the COVID-19 pandemic, we would often get together in-person for fun, events, and team-building activities (and as mentioned above, we still get together now, just virtually). In-person events that we have held in the past include our holiday party at a yurtbar, our axe throwing competition at The Hilt, our pancake flipping contest for international pancake day, our team outing to the Ultimate Farmer challenge, and more!
Preparing Employees For Success
Another thing that sets our team apart from many other teams in the UK is the training! Where many other organisations may give a few days of training, at KnowBe4 we prefer to give employees stronger foundations. Depending on the requirements of the position, our new team members may be in training for up to 6 weeks before moving into their roles. Even once they have moved into their roles, there is always support nearby for employees through one of our many coaches. All team members also have access to our Director of Career Development, who helps employees plan for promotions and pursue personal and professional growth. Team members can even join international groups of KnowBe4 employees who all work together to support and encourage each other on their career journeys.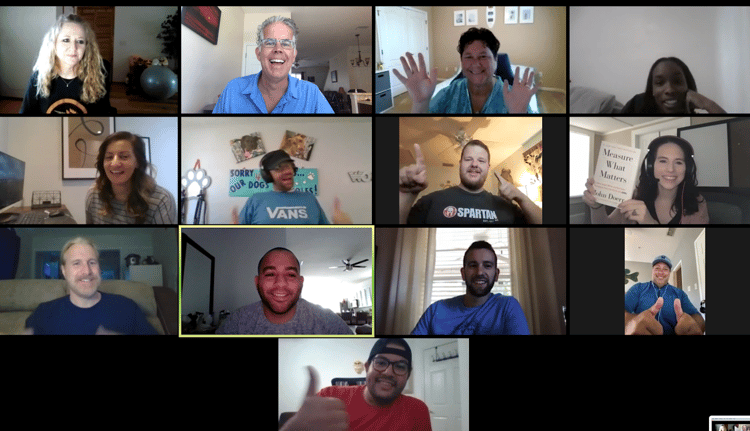 Neil, our Director of People Operations, says "I've worked in the civilian industry for over 14 years now, and this job is head and shoulders above anything else I've done during that time." By the way, we're hiring! Head over to www.KnowBe4.com/Jobs to see our open positions.