KnowBe4's 2020 - 2021 Sales Career Accelerator was a huge success! 13 students from around the US graduated from this virtual program with new perspectives on the world of sales. These students spent 3 hours a month over the past 7 months working closely with KnowBe4's top sales professionals. The students received direct training and mentorship from our sales experts and put their skills to the test during two sales competitions.
Training & Professional Development
While there were several important elements to KnowBe4's Sales Career Accelerator, the central component of the program was the training and professional development provided to the students. They learned about prospecting strategies, quick pitches, tailoring product demos, overcoming objections, closing, and so much more! These lessons were not just "death by PowerPoint". They were engaging lessons with workshops and group practices lead by some of the best sales professionals in KnowBe4 including our Chief Revenue Officer, Senior Vice President of SMB Sales, Vice President of SMB Sales, Director of Training, and many of our highest-earning sales representatives. Students also learned about the recruitment process and how to stand out when applying for jobs, all directly from KnowBe4's own recruitment team.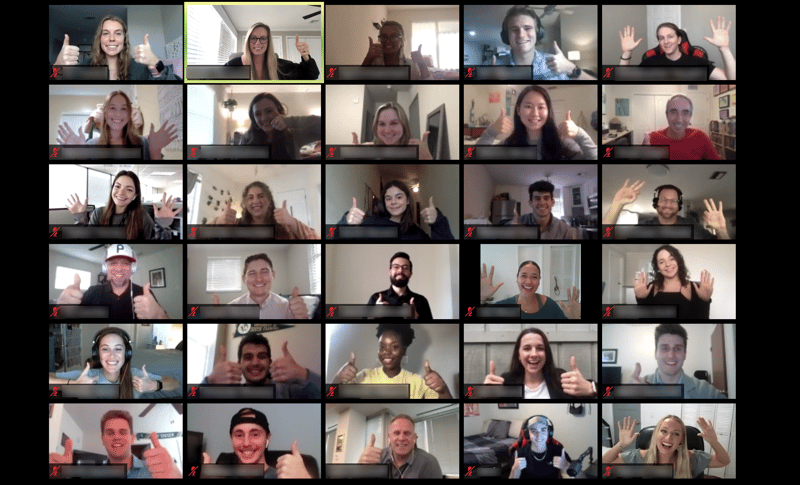 Sales Competitions
The sales competitions were a time for the students to put their skills to the test and demonstrate their sales abilities to KnowBe4's sales executives and recruiters. For the competitions, students assumed the role of a KnowBe4 sales rep while our team members acted as potential buyers from another organization. There were a total of 2 competitions broken into three rounds throughout the program. Each round focused on a different essential sales skill, including demonstrating a product, closing a sale, and overcoming objections. Top performers from the competitions were even awarded Amazon gift cards for up to $100!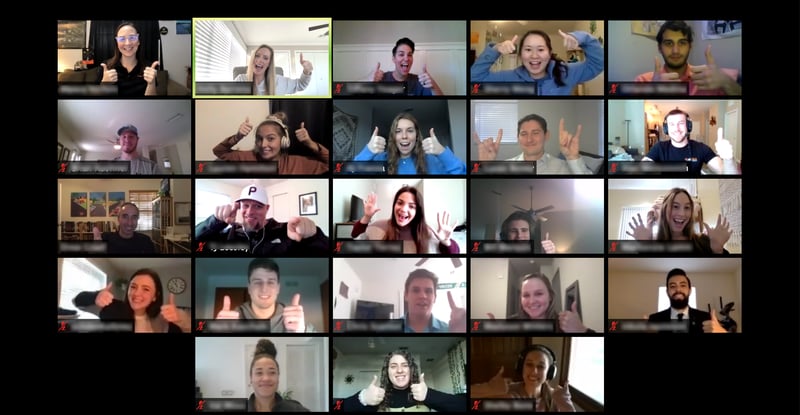 Graduation
Graduation from the Sales Career Accelerator was a time to reflect and celebrate. Each participant took turns sharing their memories and key takeaways from the program. Then, everyone received special gifts to commemorate their experience. The gifts, which were mailed to the students before the graduation, included a KnowBe4 branded beach duffle, beach towel, sunglasses, and a cork bottom tumbler - the perfect gifts to mark the beginning of the summer. The video conference was alive with excitement as students opened their gifts for the first time during the call. Then the program concluded the same way many of the sessions throughout the year ended - with "dad jokes'' from our SVP of SMB Sales, our Director of Training, and anyone else who wanted to share. Everyone shared bittersweet goodbyes and the 2020-2021 Sales Career Accelerator officially came to an end.
Nearly two-thirds of these students will be joining us for our summer internships or even coming on as full-time hires! No matter where these young professionals are headed in their career journeys, we are happy to have been a stop along their paths. They will carry their newfound skills wherever life leads them and do great things in this world!