At KnowBe4, we strive to make all of our employees happy! While everyone values different benefits & perks more than others, here are 5 of the most common reasons why our sales reps love working at KnowBe4.
1. An Amazing Company Culture
We are committed to giving you the best possible climate to achieve your goals. Our practice is to treat each employee as a valuable individual, and everyone works together as a team to attain our goals. We value radical transparency and we all believe in taking extreme ownership of our responsibilities. Our company culture is constantly evolving to meet new needs as they arise and absorbing traits from the best companies in the world. Every day at KnowBe4 is filled with celebrations, both big and small. Birthdays, anniversaries, sales goals, department milestones, and company milestones are all reasons to celebrate - and we celebrate big. Streamers, party horns, and applause are daily occurrences; bigger achievements call for special events, such as trips to local theme parks.
Since moving to remote work we haven't missed a beat! KnowBe4 offers the same transparent, honest, open, and fun work environment that we've always offered. Our Fun and Shenanigans team adjusted all of their fun activities to continue engaging employees from home. For example, the yoga and fitness classes, which are normally held onsite for the Knowsters, are now being offered via our YouTube channel. Fun company events, such as our monthly trivia and virtual competitions, are now happening through virtual platforms where everyone can participate safely. KnowBe4 has also sent out several care packages to our employees around the world, and held several contactless pick-ups, which allow employees to simply drive up to the building and get care packages safely handed to them.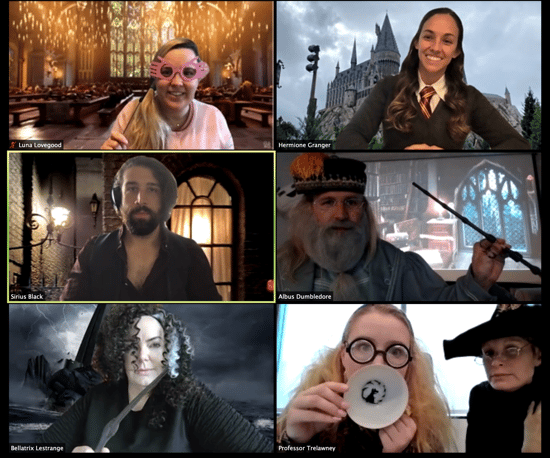 2. Unlimited Earning Potential - Made Fun
Our sales reps earn base pay with uncapped commissions, plus generous company-wide monthly bonuses. Last year, over 60% of our SMB reps made over $100,000 before bonuses. In fact, our top SMB rep made over $160,000 and our top enterprise rep made over $500,000. OTE for SMB sales reps in their first year is $85,000 - $100,000, though many of our brand new sales reps outperform OTE and earn much more.
To help reps exceed their OTE and earn as much as possible, our leadership is constantly coming out with new games and rewards to help incentivize and motivate reps to outperform. One example is the Jedi Master game. Sales reps who perform well in this game move up the tiers of Jedi rankings (from Padawan to Jedi Grand Master) and earn colored lightsabers to mark their ranking. These aren't just cheap, brittle lightsabers from your local toy store, but heavy-duty lightsabers used by the biggest Star Wars fans. Whether hung by their desk or at home, these lightsabers are a mark of pride for many of our sales reps. Other games have let sales reps pie their leadership in the face, or even dunk them in dunk tanks. Plus the highest performers every month can earn special championship sales belts (like WWE championships belts).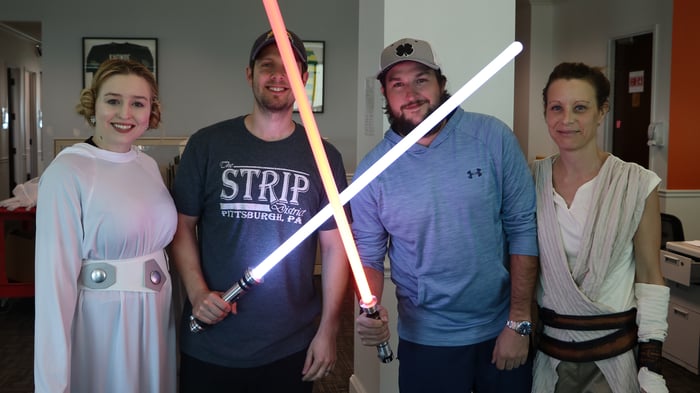 3. Sales Friendly Environment
When Lars (KnowBe4's Chief Revenue Officer) first started working at KnowBe4, Stu (our Founder & CEO) asked Lars to put together a list of all the worst experiences he had as a sales rep. Stu and Lars then used this list to create the policies and procedures for KnowBe4's sales team, avoiding any policies that would put reps in similar situations. Instead, Stu and Lars focused on creating a positive sales environment where reps would love to come to work and be able to excel at their jobs. We also have sales performance coaches available to help all reps overcome any blocks they are having. Perhaps a rep wants someone to practice with doing demos for a new product feature, or to review email templates with someone; our battle-tested sales performances coaches are experts in sales and will always be there to support our sales reps.

4. Flexible Schedules For Work/Life Balance
At KnowBe4, we're all human too, so we get it; there is more to life than just working. Normal work hours don't fit everyone's lives and sometimes there are important events in life that happen during work hours. At KnowBe4 we have open paid time off and we offer flexible schedules to allow employees to master the work/life balance. Matty, a sales director at KnowBe4 and a father of 2, said that for him "the flexibility KnowBe4 allows is huge. Kids get sick, have appointments, and there are events at school that always fall during work hours, which normally parents would have to miss." At KnowBe4 our flexible scheduling and generous PTO policy really help parents be present in the lives of their children. Whether you have children or not, KnowBe4's flexibility will allow you to keep a perfect balance between working and relaxing.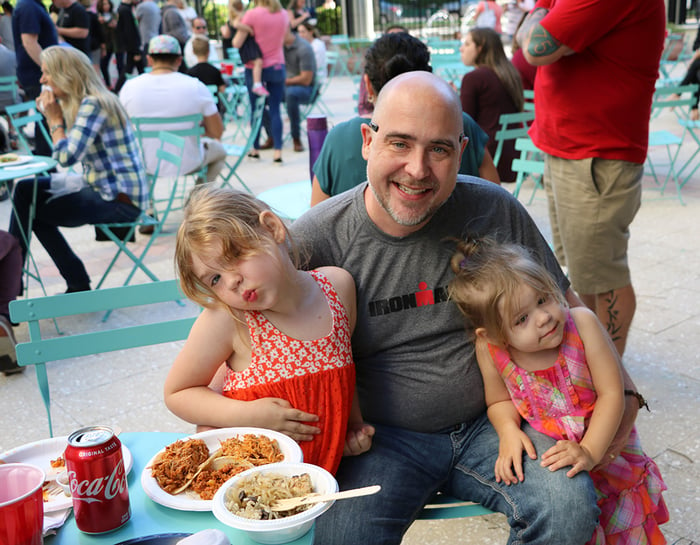 5. Opportunities For Personal & Career Growth
At KnowBe4 we offer our sales reps a lot of tools and support to help them advance their careers and continue to grow, both personally and professionally. We develop our employees internally through management skills courses and we love to promote from within. SMB reps who perform well can move into management, director, and even VP positions on the SMB team; they can move to the enterprise team, which handles larger clients; they can move to the customer success team, or they can move into coaching. We also provide bonuses for anyone who would like to get industry certifications related to their positions and will even pay for all of the costs associated with the certification. We think that everyone should be lifelong learners and we encourage everyone to spend an hour of their day learning a new skill or reinforcing old ones.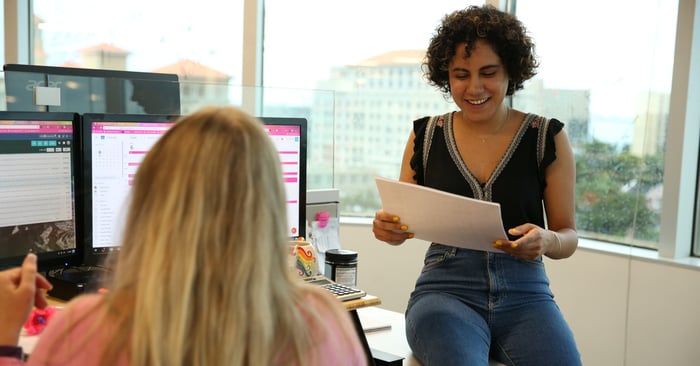 KnowBe4 even has a dedicated team member who helps the Knowsters plan for their futures. He is KnowBe4's Director of Career Development, known to the Knowsters simply as Career Dave, and he is a powerful resource for the Knowsters to advance their careers. Suri, a recently promoted member of our customer success team, largely credits her work with Career Dave to helping her get the promotion, saying, "I don't think I would be where I am today without talking to Dave (in multiple sessions). The collaboration we did together helped me realize what direction I wanted to take my career with KnowBe4, and how to have the best possible attitude during the whole process. I took every piece of feedback he gave me, applied it, owned it, and ultimately landed my most recent promotion to the Enterprise CSM team."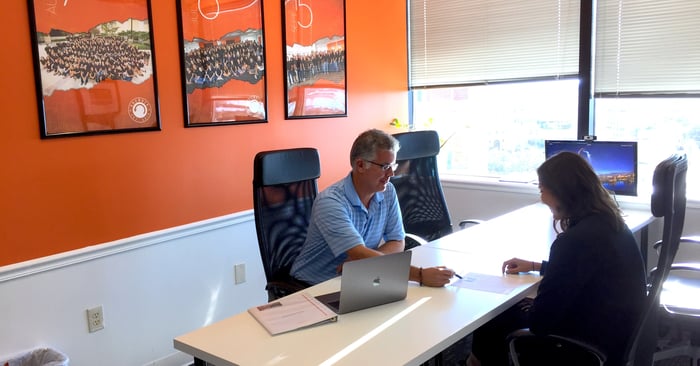 There are hundreds of reasons to love working at KnowBe4, not just five. If you're ready to learn more, then follow us on your favorite social media platform (@KB4People) and apply for an open position today!