Our offices are always full of cheer, but the holiday season is a special time of year for many. At KnowBe4, we do a lot to bring an extra special sense of the holiday spirit into our offices!
The first special holiday event of 2019 was our Holiday Bazaar! This Bazaar featured handmade products from many of our talented Knowsters as well as local vendors. It was a perfect time for the Knowsters to find a special gift for someone while working and supporting their teammates! Check out some of the awesome gift ideas that were at this year's bazaar.
Next, we had the Angel Trees! This is a program hosted by the Salvation Army to provide holiday gifts to children who otherwise wouldn't get any. We put up trees throughout the office with the names and wish lists of 250 children through Pinellas County and left the rest up to the generosity of the Knowsters. Just check out the results below; a full U-Haul of bikes, scooter, dolls, action figures, games, and other toys sent off to children in need. Happy Holidays indeed!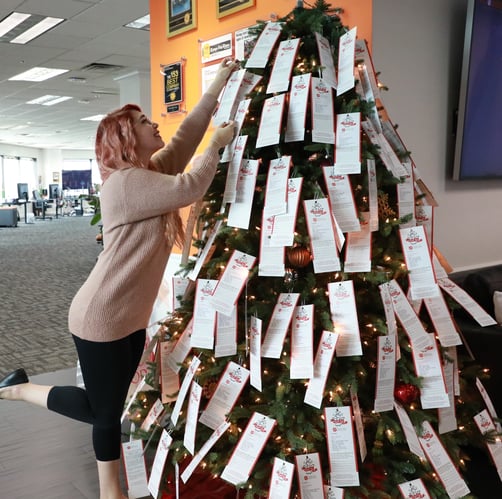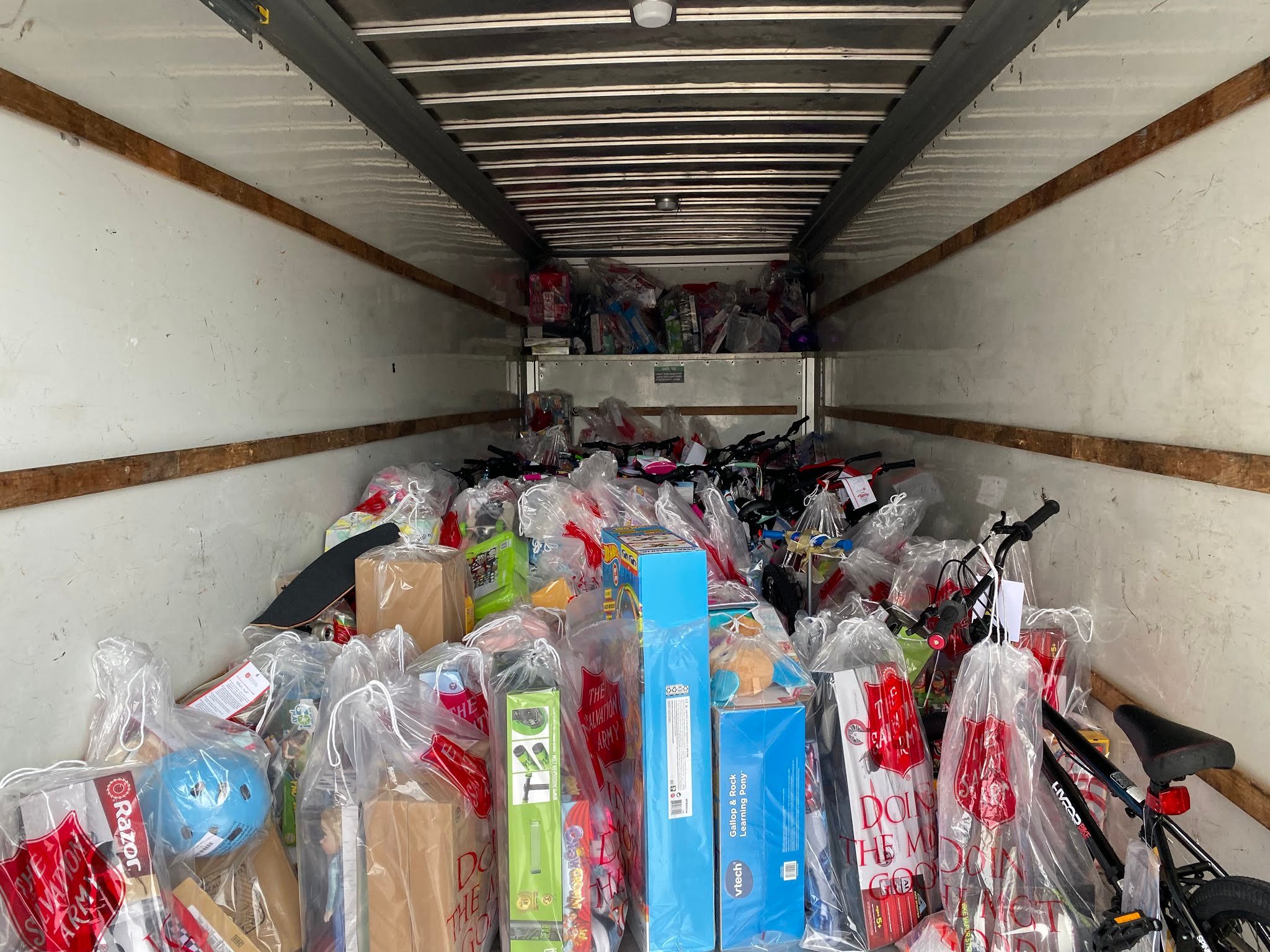 To follow that up, it was time for our annual "Ugly Sweater" and "Beard Decoration" contests. We had so many participants this year that we couldn't even fit everyone in one picture!
The Beard Decoration contest wasn't just limited to naturally grown beards either, this year we saw felt beards, yarn bears, knitted/crocheted beards, drawn on beards and more. Check out a few of the creative participants from this year below!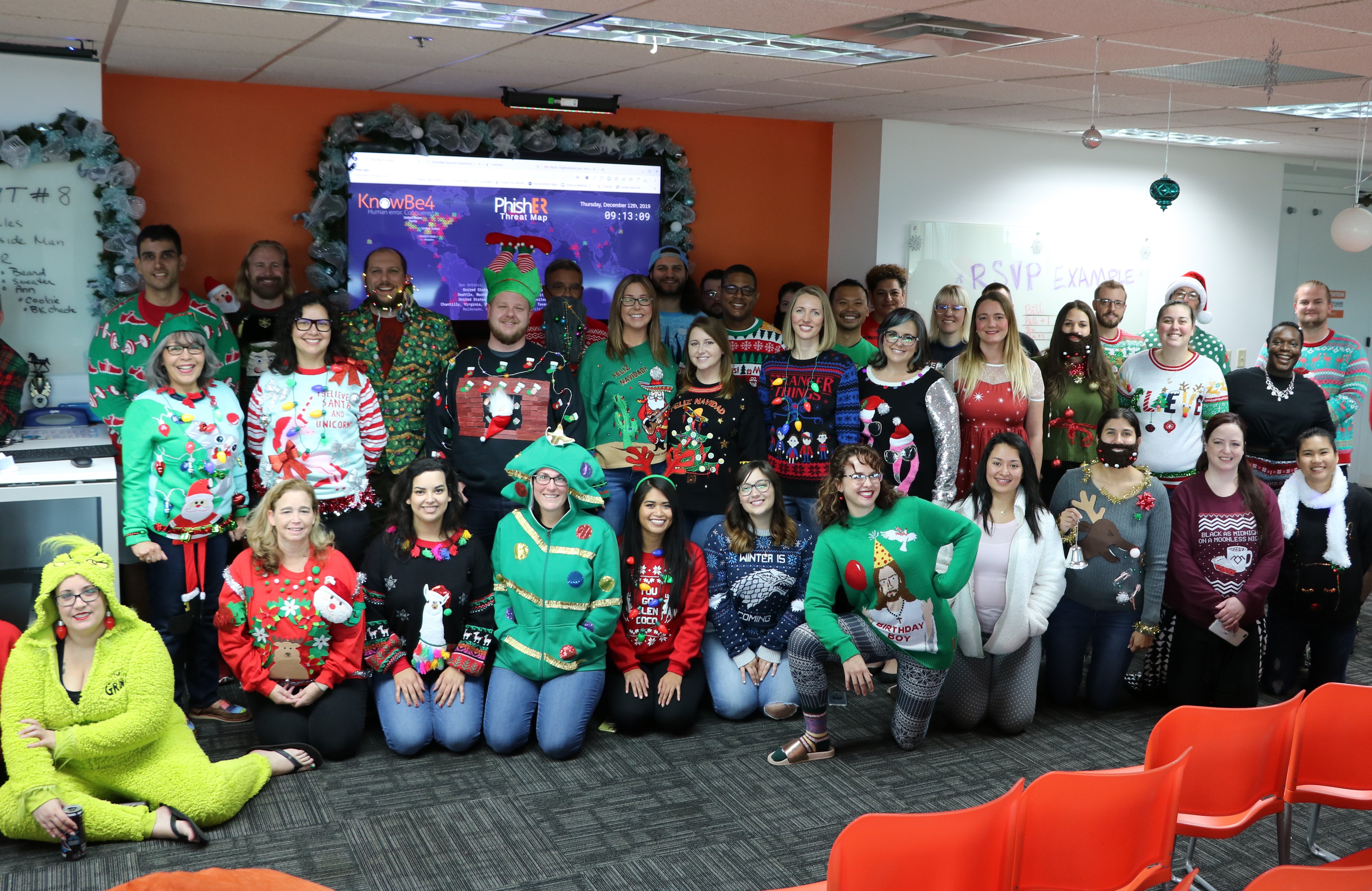 Of course, we also had a cookie exchange! A simple concept, bring a batch of cookies and leave with a larger variety of cookies than you knew existed. At this year's cookie exchange, the Knowsters brought everything from chocolate chip cookies to chocolate rum balls.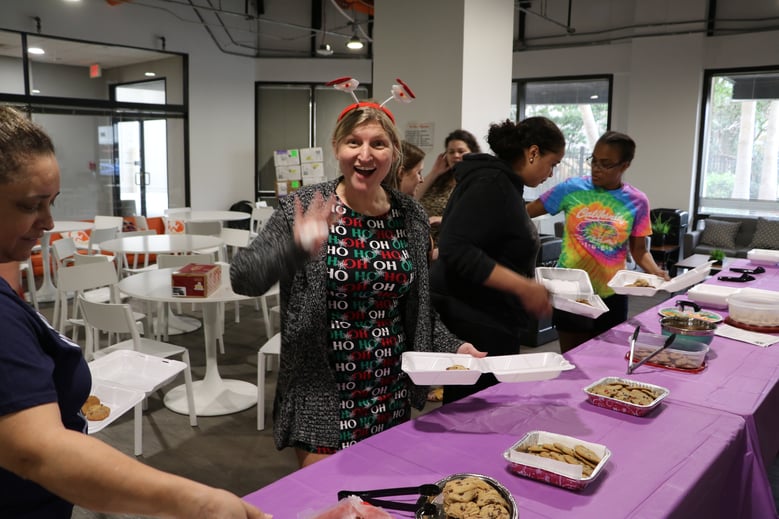 Finally, we distributed the holiday gift to all the Knowsters! This year's gift was a gorgeous, sleek, vacuum insulated tumbler which keeps cold drinks cold for up to 24 hours and hot drinks hot for up to 8! The unicorn emblem on the back commemorates the year that KnowBe4 became an InfoSec Unicorn!


We also had an amazing holiday party but there will be more detail on that to come, so make sure you keep an eye out for the next blog! (Spoiler alert: we took over an entire theme park all for ourselves!)