Be the master of your IT universe with these free resources.
SysAdmin Day is almost here! To show our appreciation, we've put together a free resource kit to hopefully make your job a little easier. Request your kit now to learn more about current threats, and our best advice on what you can do about it in your organization.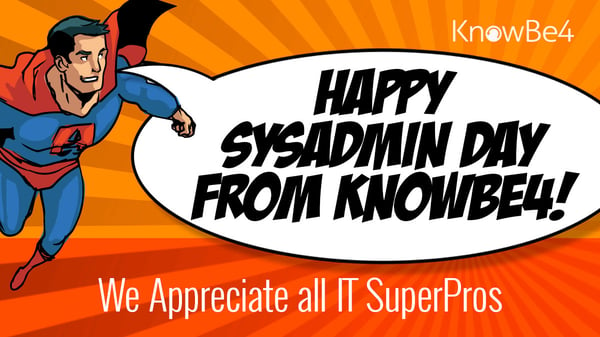 Here is what you'll get:
Access to our free on-demand Master Class webinars on Phishing and Ransomware Mitigation
Our new whitepaper: Example Security Awareness Training Policy Guide
A fun SysAdmin Day Appreciation Video from KnowBe4 Security Awareness Advocates Erich Kron and Javvad Malik
Tip Sheet: How To Run a Successful Security Awareness Program
Three recommended Infographics with information about today's top cybersecurity topics


Get Your Free SysAdmin Day Resources Now!