Get the resources you need to help keep your users secure from anywhere.
We saw a major shift in 2020 with many users transitioning to work remotely. That presented several new security challenges. The bad guys know this and are constantly changing tactics to exploit new vulnerabilities. We've put together these resources so you can keep your users on their toes with security top of mind. Request your kit now to help your users build their cybersecurity fortress from anywhere throughout National Cybersecurity Awareness Month and beyond.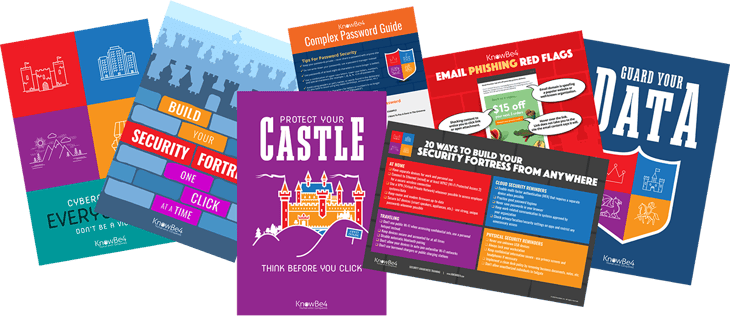 Here is what you'll get:
Get Your Free NCSAM Resource Kit Now!