How does Multi-Factor
Authentication Work?
Authentication Process
Authentication is the process of a subject (e.g., user, device, group, service, etc.) proving ownership of a particular identity.
Identity
An identity is any unique (to the involved namespace) label identifying a specific subject. An identity is often represented by a login name (ex. johnd), email address (ex. johnd@abccompany.com), or unique series of characters, but can be any unique, previously agreed upon, label within the same namespace.
A namespace is an organized system to help collect, identify, and locate specific entities and their related attributes. Common name spaces are Domain Naming System (DNS), Microsoft Active Directory, and Lightweight Direct Access Protocol (LDAP) databases. A namespace may contain more than one identity label per subject (for example, Active Directory can use DNS, LDAP, email address, and User Principal Name (UPN), but each label must be unique in the same namespace and can only represent a single subject.
All authentication and access control steps involve one or more identities. All authentication involves an identity label, which uniquely identifies the subject doing the authentication. Identities have to be created prior to or as part of the initial authentication process. The identity should be different than what is being provided to prove ownership of the identity. For example, in Microsoft Windows, although a subject might use a fingerprint to authenticate (i.e., prove ownership of the identity), the label attached to an authentication attempt will probably be the user's Active Directory login name, their UPN, or their email address. The identity label is very important in the authentication process.
Authentication
Authentication is the process of a subject proving proof of (sole) ownership of an authentication identity within a namespace in order for the identity and its associated permissions, memberships, rights, and privileges, to be used in access control authorization operations related to that namespace.
The identity and the proof of ownership of the identity must have been previously, hopefully securely, stored in at least one location (e.g., table, database, registry entry, etc.), to be used in future authentication challenges. The storage of the authentication proofs is often not stored on the server/service/site directly involved in the authentication and is instead stored on third-party server/service/sites involved in the authentication, which both parties (server and client) trust.
Each storage location is a potential attack vector for compromising authentication. Anyone using authentication should think about where the authentication proofs are stored, who has access to those locations, and how trustworthy the storage of those credentials should be considered. Storage of authentication secrets should always be restricted to the bare essential number of administrators and aggressively monitored and audited. If the authentication secrets are compromised, the authentication process can no longer be fully trusted.
Authentication can be successful or unsuccessful. Only successful, legitimate authentication is supposed to lead to the next process.

Access Control Token
After a successful authentication, in most cases, the access control process then associates an access control object (e.g., token, ticket, etc.) to the tested identity. What this access control token contains varies by system and protocol. In some systems, it may only contain another unique identifier, such as a series of numbers or characters. In other systems, it may contain a list of group memberships, permissions, privileges, and other needed information.
The token may or may not have a predetermined maximum lifetime, which upon expiration, forces the subject to re-authenticate to remain in an "active" session. In Microsoft Windows, an access control token may arrive in the form of a Kerberos ticket or an NTLM or LM token. On websites and services, most access control tokens are represented by an HTML cookie, which is a simple text file.
Authorization
Authorization is the process of comparing the now successfully authenticated subject's access control token against previously permissioned/secured resources to determine the subject's access to those objects. In most cases, once a subject has been handed an access control token, the subject (or in reality, a process or program on behalf of the subject) submits the access control token for authorization and the subject does not need to reauthenticate until the expiration of the token. Once an access control token has been issued, authentication is not tested for each and every authorization access attempt. Possession of the access control token is considered proof of successful authentication.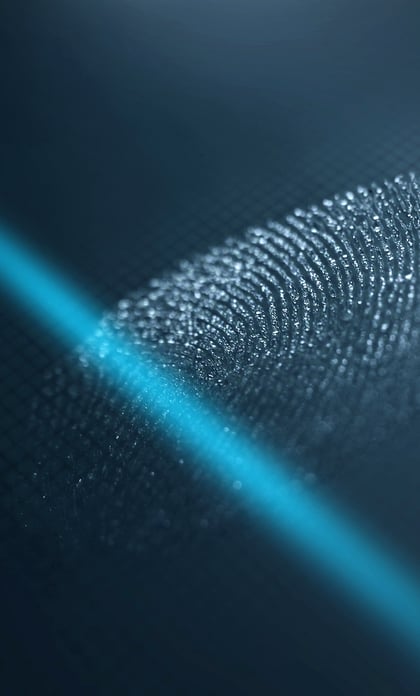 HUGELY IMPORTANT POINT!
No matter how a person successfully authenticates, be it simple password, biometrics, or a multi-factor authentication token, once the authentication is successful, the authentication token assigned to the identity is usually the same for all authentication methods and often bares little resemblance to the authentication method used.
For example, suppose a subject uses his/her fingerprint to login to Windows and Active Directory using his/her laptop and the laptop's built-in fingerprint scanner. The authentication process happens locally on the laptop. The laptop's fingerprint recognition and authentication software and hardware combination successfully authenticate the user. At that point, the user's fingerprint is no longer used anymore. The fingerprint is not sent around the network to be involved in access control operations. The user's fingerprint is not copied or sent to another networked computer, so the user can access a file or folder.
Instead, once the user has been successfully authenticated using his/her fingerprint (or other authentication method), the Windows operating system issues them a Kerberos ticket or NTLM or LM token. It is that resulting ticket or token that the user (or more accurately written, processes or programs acting on behalf of the user) uses for all access control authorizations. And if an attacker can get their hands on the access control token, they don't care how you authenticated. Possession of the token, from legitimate means or not, is usually treated by authorization processes the same as if the holder of that token successfully authenticated. The authorization process does not have a way of knowing whether or not the current holder of that access control token was the legitimate user or ever successfully authenticated. This key fact is often used by hackers to compromise multi-factor authentication.
This same concept applies more generally to the entire authentication process. Attackers exploiting authentication often look for weaknesses in implementations along the entire process. They will look to see if there are gaps in the linkages between the identity, authentication, and authorization… and there very often are.