KnowBe4 takes environmental responsibility seriously and is committed to sustainability for the good of our customers, the good of our staff, and the good of the planet. While KnowBe4 has a lower than average carbon footprint due to the nature of our business, we recognize that our operations do have an impact on the environment, and know that we can lower our footprint even further.
Our Commitments
To achieve net zero carbon emissions across our business by 2040 — 10 years ahead of the United Nations' Paris Agreement on Climate Change.
To increase our use of clean, renewable energy to an average of at least 25% for our offices globally by 2025.
To reach an overall annual average waste diversion rate of 80% from landfill for our U.S. Corporate Headquarters.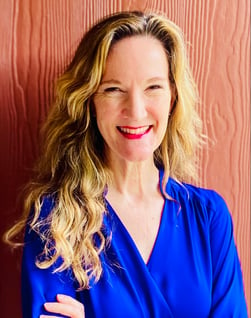 "Climate change and the health of our environment impact every living thing on this planet. At KnowBe4 we embrace extreme ownership, and this includes extreme ownership of our environment. From the very top to the bottom of our Organizational Chart, we are engaged in doing the right things to help protect our planet. We don't just do the big things, like committing to net zero carbon by 2040. We do the little things too, like neighborhood clean-ups and composting our breakroom coffee grinds. Environmental responsibility is not just our company stance, it is our culture; it is who we are."

- Lael, Director of Global Sustainability
---
2022 Greenhouse Gas (GHS) Inventory
We have established our Scope 1 & 2 Greenhouse Gas (GHG) Inventory 2022 baseline and will continue to measure our GHG inventory annually. See the report summary here.
| | | | |
| --- | --- | --- | --- |
| Scope | Source | 2022 Emissions | Details |
| Scope 1 | Refrigerants, Stationary & Mobile Combustion | 55.2 mtCO2e | Estimated based on site characteristics |
| Scope 2 | Purchased Electricity, District Heating | 285 mtCO2e | 12 firm-wide facilities |
| Scope 3 | Employee Commuting (Remote Employees), Business Travel, Purchased Goods and Services (Cloud Data Centers) | 1713 mtCO2e | |
| Scope 1+2 Total | | 340 mtCO2e | |
| Scope 1+2+3 Total | | 2054 mtCO2e | |
---
Keep Us Accountable
View reports that summarize the progress we've made on our sustainability goals.
---
Any statements that are not statements of historical fact should be considered forward-looking statements and should not be relied upon. There are a number of important factors that could cause KnowBe4's actual results to differ materially from those indicated by such forward-looking statements, including general economic conditions, ability to track and access relevant data, and other limitations and risk factors. We reserve the right at any time and from time to time to modify, edit, delete, suspend or discontinue, temporarily or permanently, this Website (or any portion thereof) and/or the information, materials, products and/or services made available on or through this Website (or any part thereof) with or without notice.