Email threats get more sophisticated every year. Worrying percentages make it past your secure email gateway (SEG) and into your users' inboxes.
Email alone is the highest cause of data breaches and 56% of all attacks bypass your legacy security filters! The upshot? Legacy email security layers let these digital time bombs slip into the inboxes of your users.
Introducing PhishER Plus - the most powerful anti-phishing protection available in the world.

To learn how we can make such a claim, get a product demonstration of the new PhishER add-on, PhishER Plus. In this live one-on-one demo we will show you how you can: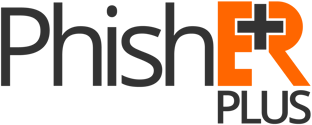 Block email threats that have bypassed all other email security filters or systems before they reach your users' mailboxes with the Global Blocklist
Isolate malicious emails that already bypassed your mail filters through automated quarantine with Global PhishRIP
Crowdsource threat intelligence from 10+ million KnowBe4 trained users
Save time and budget by reducing the volume of remediation efforts handled by your SOC Team
Leverage the power of triple-validated threat intelligence to protect your organization from new attacks
It's simple. Together we are stronger. See a demo today to learn more.
REQUEST A DEMO!