Conley recognized for her outstanding leadership and notable accomplishments
KnowBe4, the provider of the world's largest security awareness training and simulated phishing platform, today announced that Chelly Conley has been named by Mogul, Inc., the world's leading diversity recruitment and HR tech company, to its 2022 list of "Top 100 DEIB Leaders in 2022." The list identifies 100 exceptional individuals who are paving the way in diversity, equity, inclusion, and belonging (DEIB) initiatives this year. More than 600 people were considered for the list.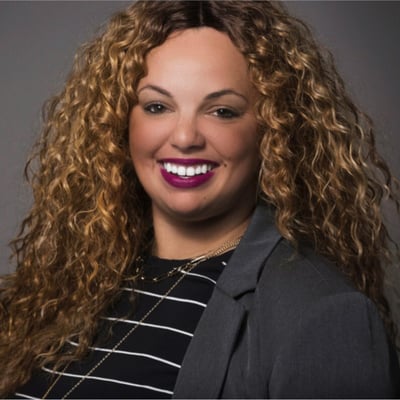 "We believe it is important to honor individuals who work toward valuing and respecting differences in the workplace and in the world," said Tiffany Pham, Founder, CEO, and Chairman of the Board at Mogul, "The leaders on our 2022 list have made a substantial and meaningful impact in the lives of others."
Selected leaders are determined using a weighted scoring methodology, taking into account the leader's implementation of new practices, support and resources for employees, and overall contributions to raising the bar for industry-wide work standards.
Conley is an experienced human resources professional and currently serves as the director of Global Diversity, Inclusion and Belonging at KnowBe4. She is being recognized for her extraordinary leadership and for her accomplishments while in this role including supporting and implementing multiple initiatives to further the organizations DEIB goals.
"KnowBe4 is incredibly proud of Chelly and all she has achieved during her time here," said Ani Banerjee, CHRO, KnowBe4. "Chelly plays an instrumental role in leading our organization to excel in our diversity, equity, inclusion and belonging commitments and goals. Her dedication to cultivating a workplace culture that reflects our growing and diverse workforce is commendable. She understands that people are at the center of our success and goes above and beyond to reflect that in the initiatives she sets forth. We are grateful to have her as a part of our incredible team and look forward to her future impacts on our organization."
For more information on KnowBe4's DEIB efforts, visit https://www.knowbe4.com/careers/diversity.
About KnowBe4
KnowBe4, the provider of the world's largest security awareness training and simulated phishing platform, is used by more than 52,000 organizations around the globe. Founded by IT and data security specialist Stu Sjouwerman, KnowBe4 helps organizations address the human element of security by raising awareness about ransomware, CEO fraud and other social engineering tactics through a new-school approach to awareness training on security. Kevin Mitnick, an internationally recognized cybersecurity specialist and KnowBe4's Chief Hacking Officer, helped design the KnowBe4 training based on his well-documented social engineering tactics. Tens of thousands of organizations rely on KnowBe4 to mobilize their end users as their last line of defense.
About Mogul
An innovator in the $200 billion global recruitment market, Mogul is a diversity recruitment platform and one of the world's largest resources for diverse talent. We partner with the Fortune 1000 and the world's fastest-growing companies to attract and advance top diverse talent — from entry-level to executive and board-level worldwide — through our market-leading software and executive recruitment services. Our long-time clients include hundreds of top companies and Fortune 1000 organizations such as Anheuser-Busch, Bain & Co., The Hershey Company, The Honest Company, Nike, Shopify, Stanley Black & Decker, and United Healthcare.
With our rapid growth, Mogul supports, invests in, and provides free resources for the economic advancement of individuals in need globally, through international partners such as the United Nations.
Mogul has been named one of the "100 Most Exciting Startups" by Business Insider, "Best Website for Finding Top Talent" by Inc. Magazine, "Top Website for Marketing Your Company" by Forbes, and "Top Online Learning Platform" by Entrepreneur.
With market-leading HR technology, fast-growing executive recruitment services, and a diverse, inclusive online community of executive and board-level talent, Mogul is innovatively paving the way for diverse professionals and the companies that need them.