KnowBe4 provides two scholarships to promote the next generation of women sales leaders
KnowBe4, the provider of the world's largest security awareness training and simulated phishing platform, today announced the recipients of its 2023 #GirlsClub sales leadership scholarship.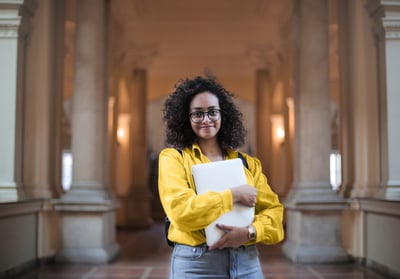 KnowBe4 proudly partnered with #GirlsClub to provide scholarships for the #GirlsClub sales-focused leadership training program. The scholarship aims to support the next generation of women sales leaders. Scholarship recipients will participate in the six-month development program for women that helps attendees learn management skills, confidence building and to have a community of peers and role models. KnowBe4 is providing a scholarship to one internal employee who works in SMB sales, enterprise sales, channel sales, sales development, or customer success and also one external applicant who works in sales or customer success.
"We are delighted to once again partner with #GirlsClub to provide these scholarships to two women in sales who have very bright futures ahead of them," said Kelly Barrena, VP of global talent brand and outreach, KnowBe4. "This year's winners, Ana and April are both very passionate about learning and developing their skills to become better leaders and network with other women in the industry. Both women are deserving recipients with an excellent track record in both sales and leadership capacities."
"This scholarship will give me more visibility as a female leader in sales," says internal scholarship recipient Ana Furtunato. "This is an opportunity to grow my sales skills and network all in one. I cannot wait to meet many new people, especially other women sales leaders!"
"The KnowBe4 scholarship is giving me the opportunity to fully embrace, without fear or hesitation, a program that will allow me to focus on my professional development and skill refinement as a woman in sales," says external scholarship recipient April Van Overbake. "It provides the opportunity to grow as a leader and help other women speak up, be confident, and embrace the sales profession, even if they have been told, 'girls can't do it.' Yes, we can!"
For more information on the 2023 scholarship, visit https://www.knowbe4.com/careers/girlsclub.
About KnowBe4
KnowBe4, the provider of the world's largest security awareness training and simulated phishing platform, is used by more than 56,000 organizations around the globe. Founded by IT and data security specialist Stu Sjouwerman, KnowBe4 helps organizations address the human element of security by raising awareness about ransomware, CEO fraud, and other social engineering tactics through a new-school approach to awareness training on security. Kevin Mitnick, an internationally recognized cybersecurity specialist, and KnowBe4's Chief Hacking Officer, helped design the KnowBe4 training based on his well-documented social engineering tactics. Tens of thousands of organizations rely on KnowBe4 to mobilize their end users as their last line of defense.