KnowBe4 recognized as the winner for the Best IT Security-Related Training Program
KnowBe4, the provider of the world's largest security awareness training and simulated phishing platform, today announced it has been recognized as a 2023 SC Award winner in the Excellence Award category for Best IT Security-Related Training Program of the year.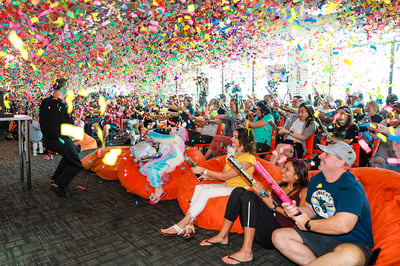 Now in its 26th year, the 2023 SC Awards are highly coveted and draw a continued record of entries each year. This year, SC Media evolved its recognition program with the introduction of new award categories and several modified categories to the competition. The expanded Excellence Awards included 15 categories and opened participation to cybersecurity startups, investors, and financial partners.
Hundreds of entries for the Excellence Awards were judged by a world-class panel of independent industry leaders, from sectors including healthcare, financial services, manufacturing, consulting, and education.
"This year's SC Award winners reflected our industry in flux," said Tom Spring, SC Media's editorial director at CyberRisk Alliance. "Winners demonstrated uncanny market agility and brought innovative solutions to help their customers stay ahead of increasingly sophisticated adversaries and emerging threats."
"KnowBe4 is honored to be recognized by the prestigious SC Awards for our security awareness training and simulated phishing platform," said Stu Sjouwerman, CEO, KnowBe4. "We are dedicated to providing a world-class training platform, which is full of diverse and always fresh content, to help combat the persistent threat of social engineering and to build a strong security culture. We are proud of this acknowledgement as leaders in the cybersecurity industry."
SC Media's coverage includes profiles of each winner across all categories, as well as a series of Winner's Circle video roundtables: candid on-camera conversations between the SC Media editorial team and SC Award recipients. Some of the topics to be discussed are a hype-free talk about artificial intelligence as an offensive and defensive tool, new cloud threats and trends and evolving approaches to better identity management. Content will also include deep-dive feature articles highlighting the accomplishments of this year's winning people, companies and solutions. To view coverage and the full list of winners, visit here.
To learn more about KnowBe4's security awareness training, please visit https://www.knowbe4.com/products/kevin-mitnick-security-awareness-training/.
About KnowBe4
KnowBe4, the provider of the world's largest security awareness training and simulated phishing platform, is used by more than 60,000 organizations around the globe. Founded by IT and data security specialist Stu Sjouwerman, KnowBe4 helps organizations address the human element of security by raising awareness about ransomware, CEO fraud and other social engineering tactics through a new-school approach to awareness training on security. Kevin Mitnick, who was an internationally recognized cybersecurity specialist and KnowBe4's Chief Hacking Officer, helped design the KnowBe4 training based on his well-documented social engineering tactics. Tens of thousands of organizations rely on KnowBe4 to mobilize their end users as their last line of defense.
About CyberRisk Alliance
CyberRisk Alliance (CRA) is a business intelligence company serving the high growth, rapidly evolving cybersecurity community with a diversified portfolio of services that inform, educate, build community, and inspire an efficient marketplace. Our trusted information leverages a unique network of journalists, analysts and influencers, policymakers, and practitioners. CRA's brands include SC Media, Security Weekly, ChannelE2E, MSSP Alert, InfoSec World, Identiverse, Cybersecurity Collaboration Forum, its research unit CRA Business Intelligence, the peer-to-peer CISO membership network, Cybersecurity Collaborative, and now, the Official Cyber Security Summit and TECHEXPO Top Secret. Click here to learn more.