Not sharing travel plans online, being wary of public Wi-Fi networks and securing devices when not in use are among the top cybersecurity tips to keep travelers safe
KnowBe4, the provider of the world's largest security awareness training and simulated phishing platform, today announced it has released a list of summer travel tips in anticipation of the busy travel season ahead.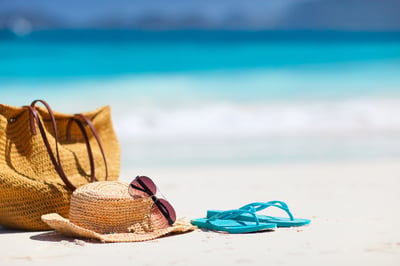 With 2023 gearing up to be one of the busiest summer travel times in the last few years, scammers will also be busy lurking for unsuspecting victims on unsecure networks, in airports, hotels and anywhere travelers go. Lower cyber risk exposure on vacation by following KnowBe4's top seven summer cybersecurity travel tips:
Secure devices when they are not in use.
Beware of public Wi-Fi networks.
Use a VPN when connecting to your organization's network.
Use strong passwords.
Do not share travel plans online.
Use a safe for valuables and electronic devices, and make sure to change the lock code.
Have backup copies of travel documents in case devices are lost or out of power.
"With travel coming back in full swing this summer, cybercriminals will surely take advantage of the hectic summer travel season with their scams and other malicious acts," said Stu Sjouwerman, CEO, KnowBe4. "It is easy to let your guard down on vacation, a time when you are meant to be more carefree. However, it is critical to keep these cybersecurity tips top of mind so your travel plans do not get ruined by a hacked device or other unfortunate circumstance."
For more information on KnowBe4, visit www.knowbe4.com.
About KnowBe4
KnowBe4, the provider of the world's largest security awareness training and simulated phishing platform, is used by more than 60,000 organizations around the globe. Founded by IT and data security specialist Stu Sjouwerman, KnowBe4 helps organizations address the human element of security by raising awareness about ransomware, CEO fraud and other social engineering tactics through a new-school approach to awareness training on security. Kevin Mitnick, an internationally recognized cybersecurity specialist and KnowBe4's Chief Hacking Officer, helped design the KnowBe4 training based on his well-documented social engineering tactics. Tens of thousands of organizations rely on KnowBe4 to mobilize their end users as their last line of defense.