KnowBe4 focuses on organizational sustainability efforts with big goals for future emissions and renewable energy

The Business Intelligence Group named KnowBe4 as the winner of the Sustainability Leadership Award in the 2022 Sustainability Awards program. The Sustainability Awards honor those people, teams and organizations who have made sustainability an integral part of their business practice or overall mission.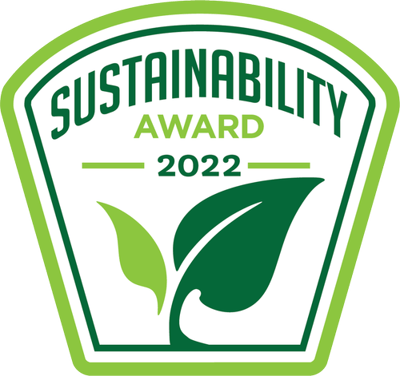 KnowBe4 is dedicated to sustainability, including achieving net zero carbon emissions across the organization by 2040, increasing use of clean, renewable energy to an average of at least 25% for all offices globally by 2025 and reaching an overall annual average waste diversion rate of 80% from landfill, incineration (WTE), or the environment.
"From KnowBe4's policies and procedures with recycling programs to our culture with beach and community clean ups, everything that we do is aimed at the betterment of planet earth," said Lael Giebel, director of Global Sustainability, KnowBe4. "This way of operating is so ingrained in our organization that we celebrate our anniversary every year with a large-scale, environmentally friendly donation. This award reflects the commitments we have made to a be a more sustainable organization for the future of our planet."
"We are proud to reward and recognize KnowBe4 for their sustainability efforts," said Maria Jimenez, Chief Nominations Officer, Business Intelligence Group. "It was clear to our judges that their vision and strategy will continue to deliver results toward a cleaner, more sustainable world. Congratulations!"
For more information on KnowBe4's commitment to sustainability, visit https://www.knowbe4.com/sustainability-knowbe4.
About KnowBe4
KnowBe4, the provider of the world's largest security awareness training and simulated phishing platform, is used by more than 52,000 organizations around the globe. Founded by IT and data security specialist Stu Sjouwerman, KnowBe4 helps organizations address the human element of security by raising awareness about ransomware, CEO fraud and other social engineering tactics through a new-school approach to awareness training on security. Kevin Mitnick, an internationally recognized cybersecurity specialist and KnowBe4's Chief Hacking Officer, helped design the KnowBe4 training based on his well-documented social engineering tactics. Tens of thousands of organizations rely on KnowBe4 to mobilize their end users as their last line of defense.
About Business Intelligence Group
The Business Intelligence Group was founded with the mission of recognizing true talent and superior performance in the business world. Unlike other industry award programs, business executives—those with experience and knowledge—judge the programs. The organization's proprietary and unique scoring system selectively measures performance across multiple business domains and then rewards those companies whose achievements stand above those of their peers.